Fall Family Photography Session in Georgetown
Fall family photography sessions are so beautiful. Not only are the trees bright and colourful, but the lighting is gorgeous, especially in the late afternoon. I often get the question, "What should we wear to our family photography session?" My recommendation is to avoid being too matchy-matchy. One way to do that is to select three key colours that tie everyone together, and then throw in an extra colour or two that coordinates well, but that pops. Kristina chose excellent colours for her family session – so this is a great example. She selected grey, blue and yellow as their main colours. You can see a variety of blues and greys ranging from light to dark. The yellow pops really well and also coordinates well with their surroundings. Then to add a bit of variety she wore a cream scarf. Kristina was also thinking about the walls in her house. I love that she prints and frames her family photos and puts them on display! She selected colours that will work well in the room where she is going to hang her family portraits. Such a great idea.
Going into the session knowing that Kristina was going to print multiple images for her wall, helped me as the family photographer as well. She asked me to shoot many vertical images during this fall family photography session since her frames are vertical. That was definitely good to know ahead of time. I cannot wait to see the wall when it's all done.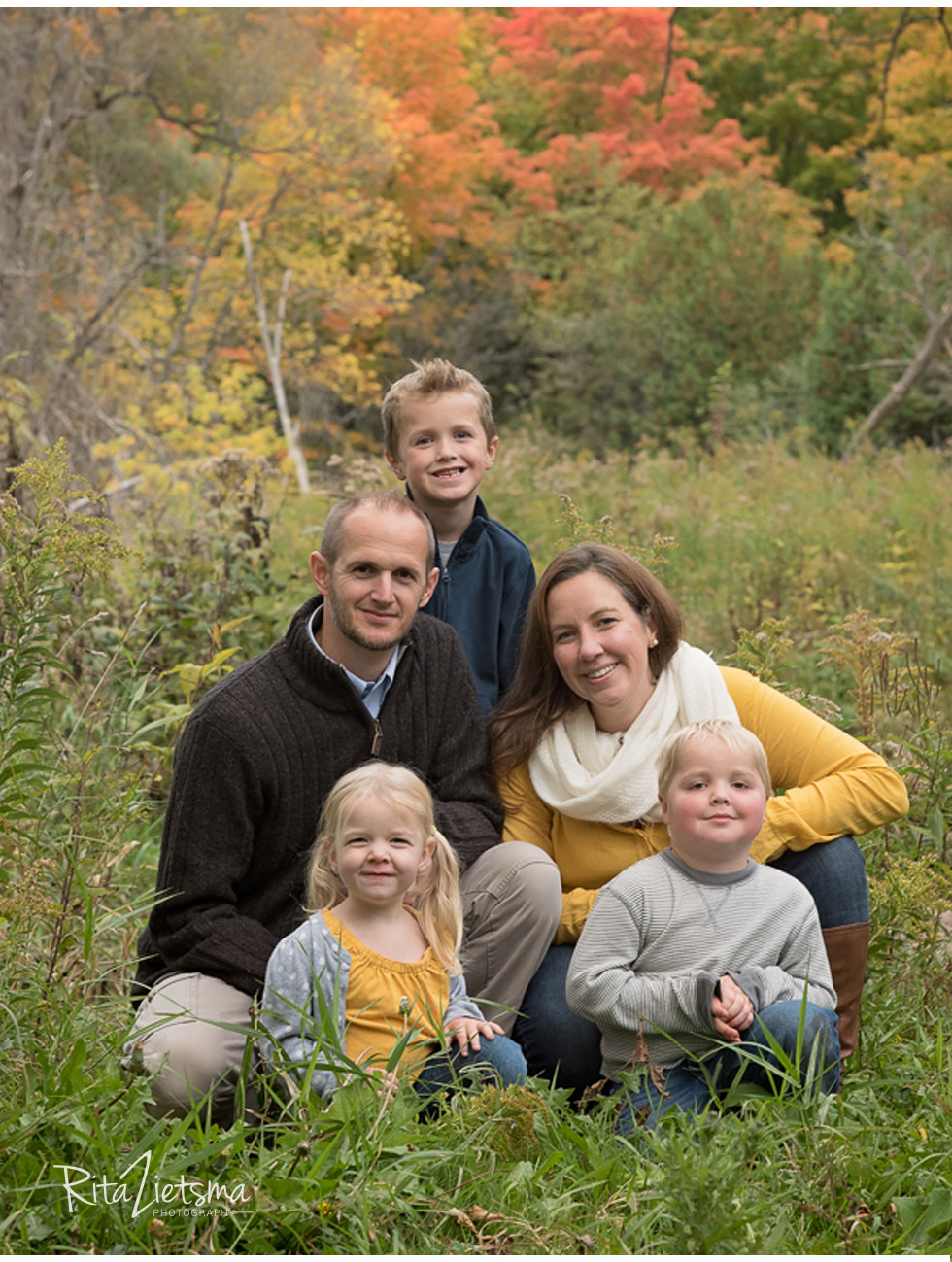 We had this photo session in a great little, forested area in Georgetown. Nathan and I headed down the path ahead of the family to find the perfect spot. I was able to capture some great solo shots of Nathan while it was just him and I. So often the children cooperate better and smile faster when mom and dad aren't watching 🙂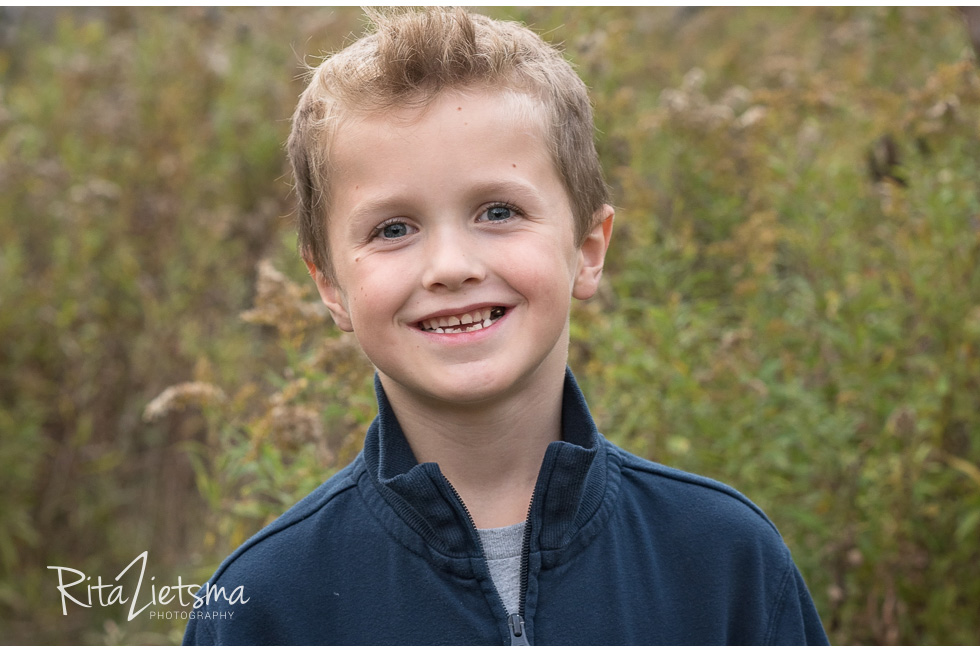 Juliana was quite shy at the start of the family photography session, but dad knew how to make her laugh.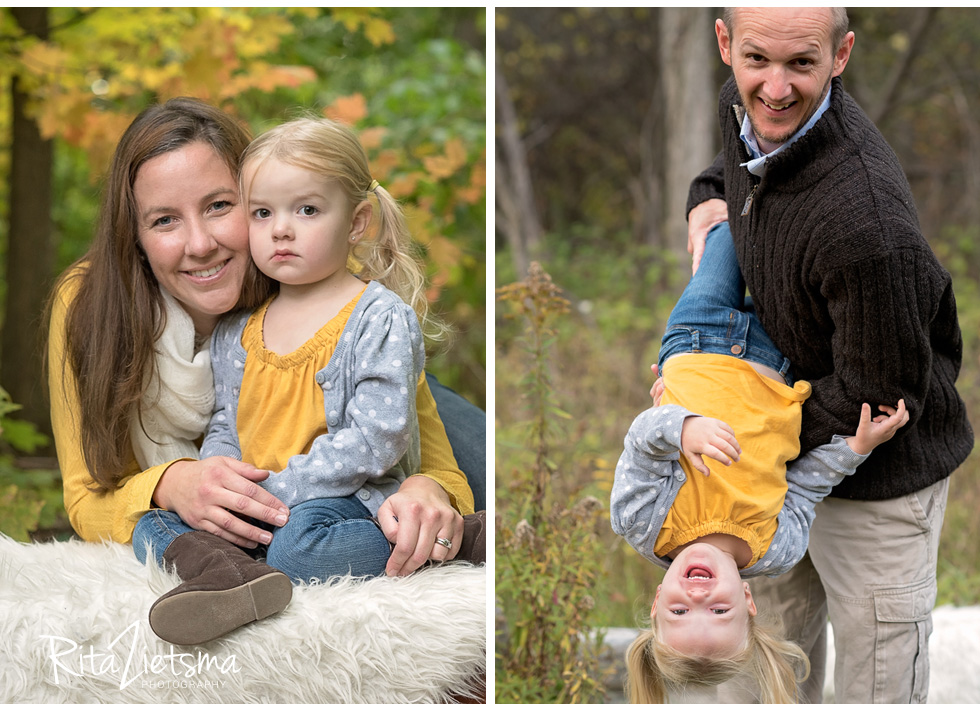 She is definitely a daddies girl.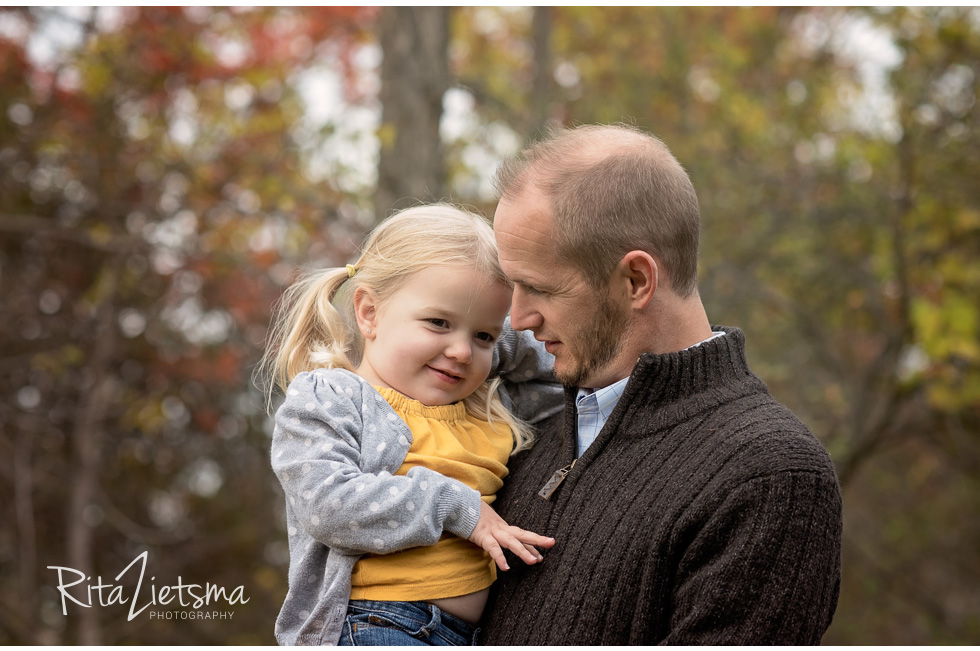 Jacob did a fantastic job as well – a few pics, lots of running around and playing, a few more pics and lots more playing. Outdoor fall sessions are fun for everyone.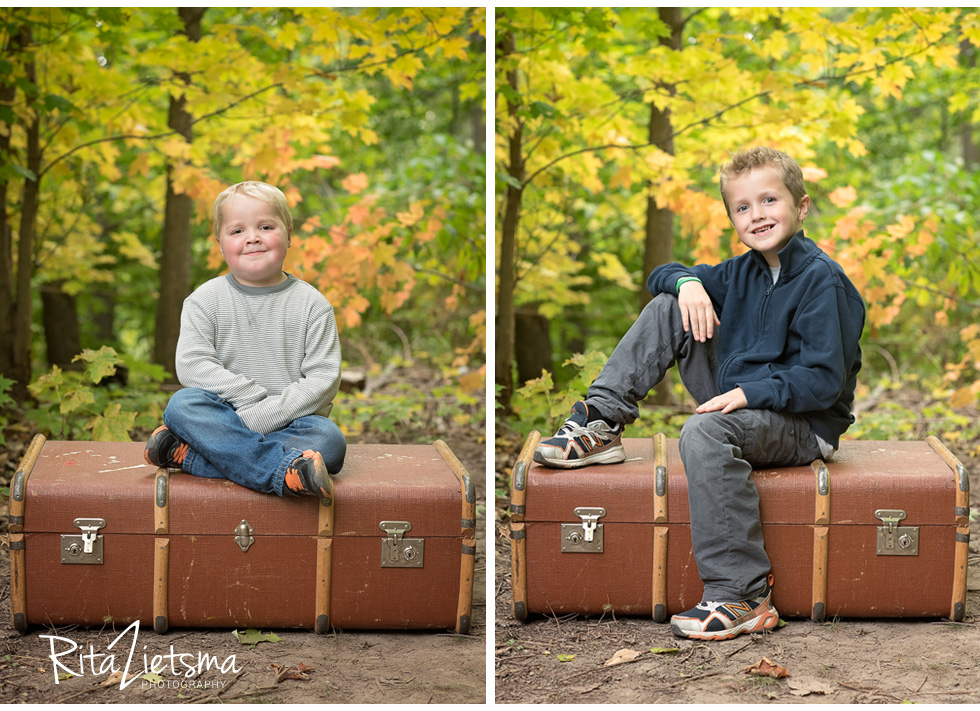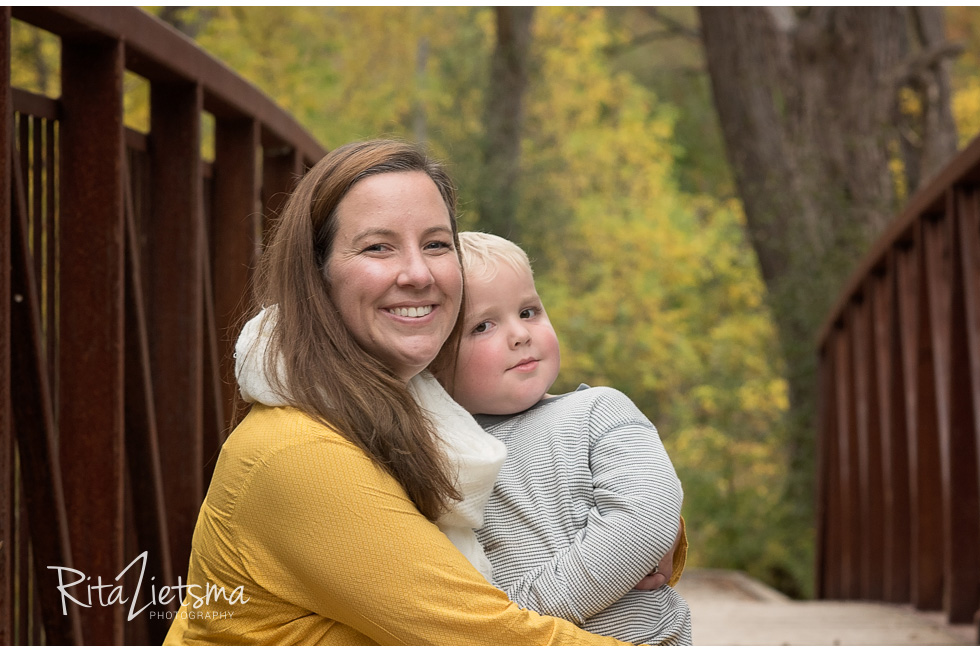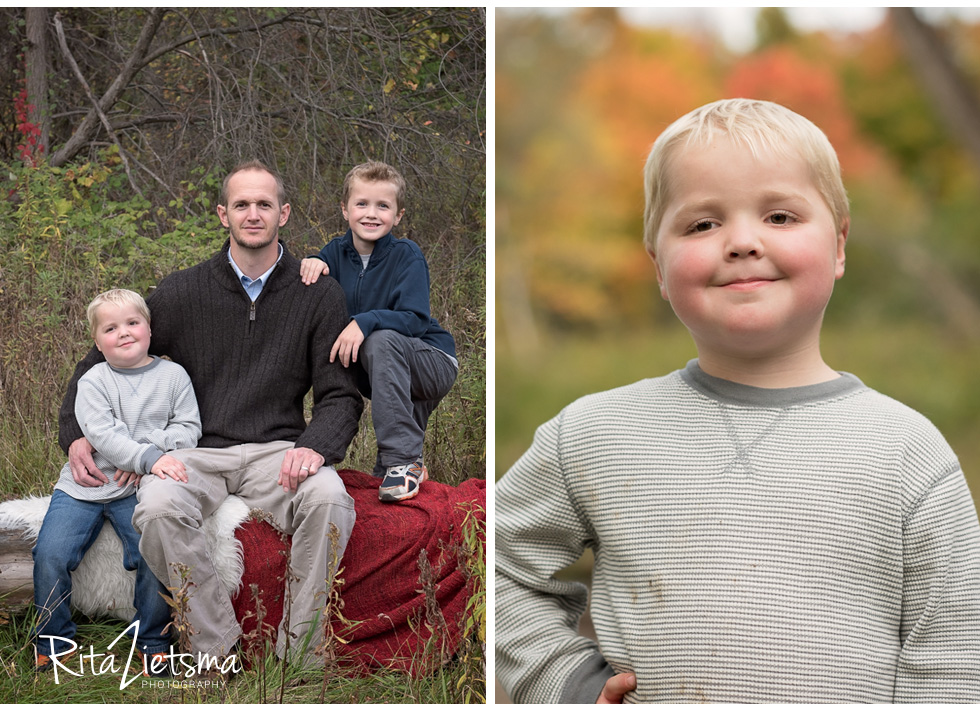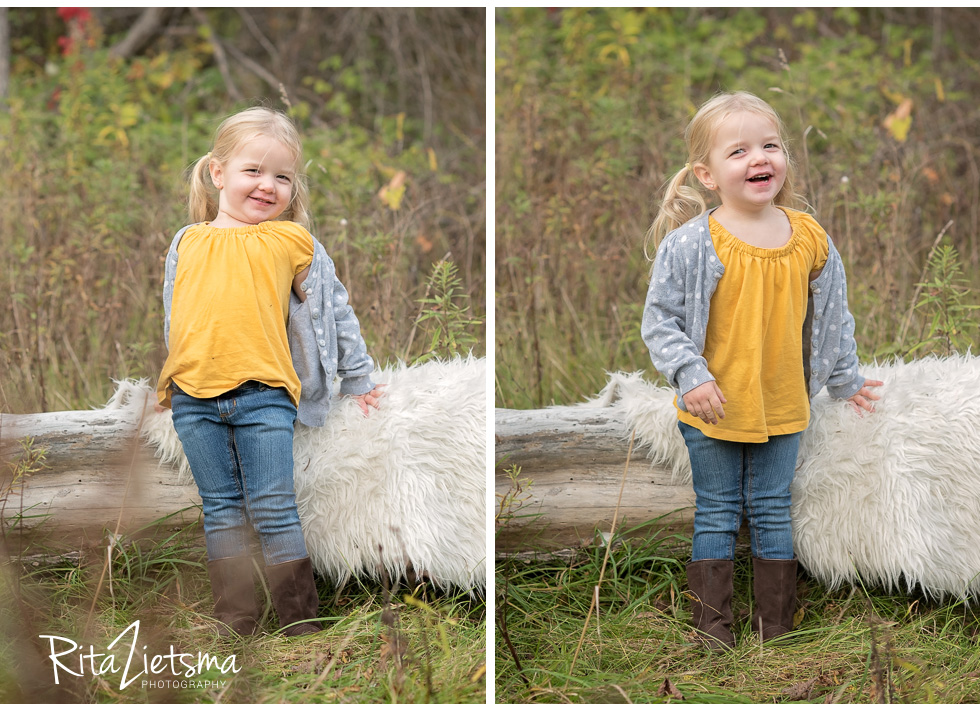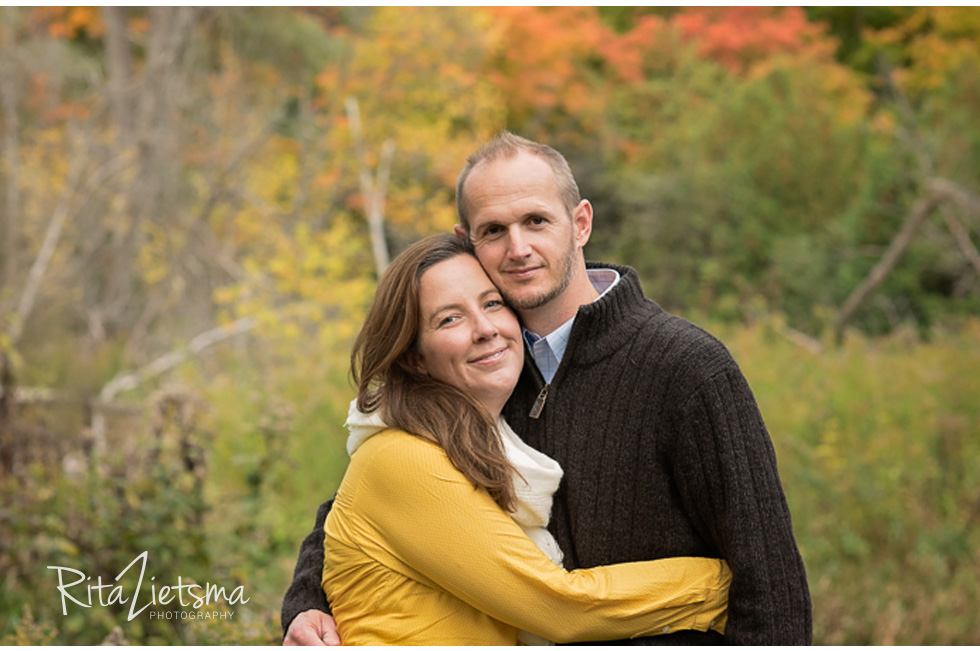 Thanks James and Kristina for such a wonderful fall family photography session.