Environmental Dance Photography with Brianna
This is beautiful, talented Brianna. She is a Mississauga teen who has been dancing since she was three years old. She works extremely hard at her dance, practicing at least 30 hours per week and attending countless competitions throughout the year. She dances for dance PAC and for the Canadian Contemporary Dance Theatre. I was so excited that she wanted to join me in my Toronto environmental dance photography "marathon".
The goal of the environmental dance session is to capture a variety of looks that show the diversity of the dancer.  This is done by combining different outfits with different poses. We then consider a variety of different backgrounds and different lighting scenarios. Putting all those variable together in different ways gives us a large variety of images. The sum total of the session therefore becomes an excellent portfolio for the dancer.
The dancers portrait, or "headshot" is a must have. They use these to submit to their various dance competitions. Brianna selected this artistic, reflection image taken in front of the Royal Ontario Museum. She has amazing eyes, beautifully enhanced by the competition eye lashes.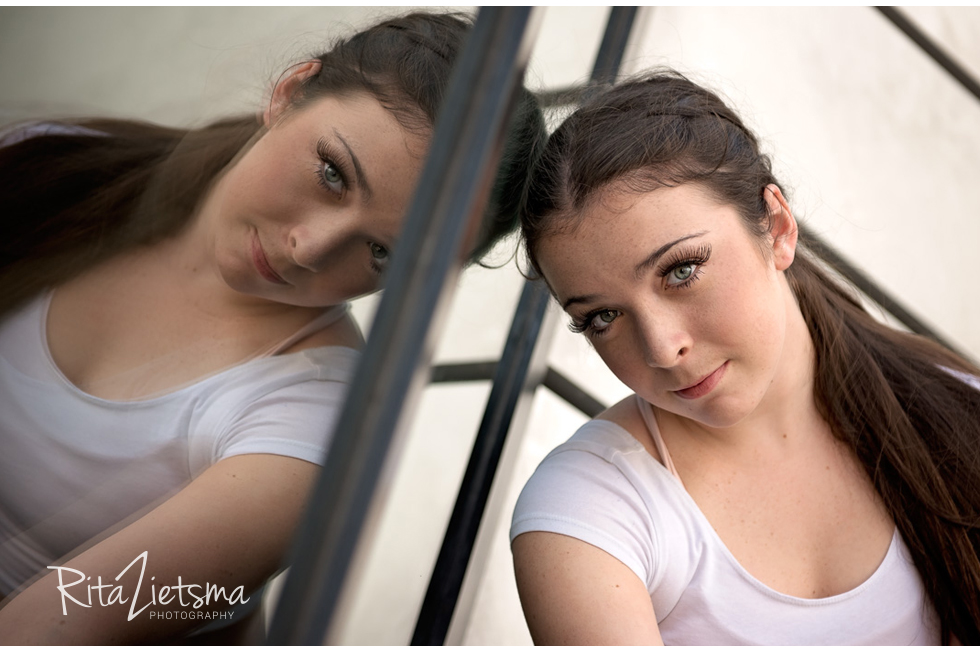 We had some fun with edgy shots as well. Working with so many lines and angles allows for endless creative, dance photography possibilities.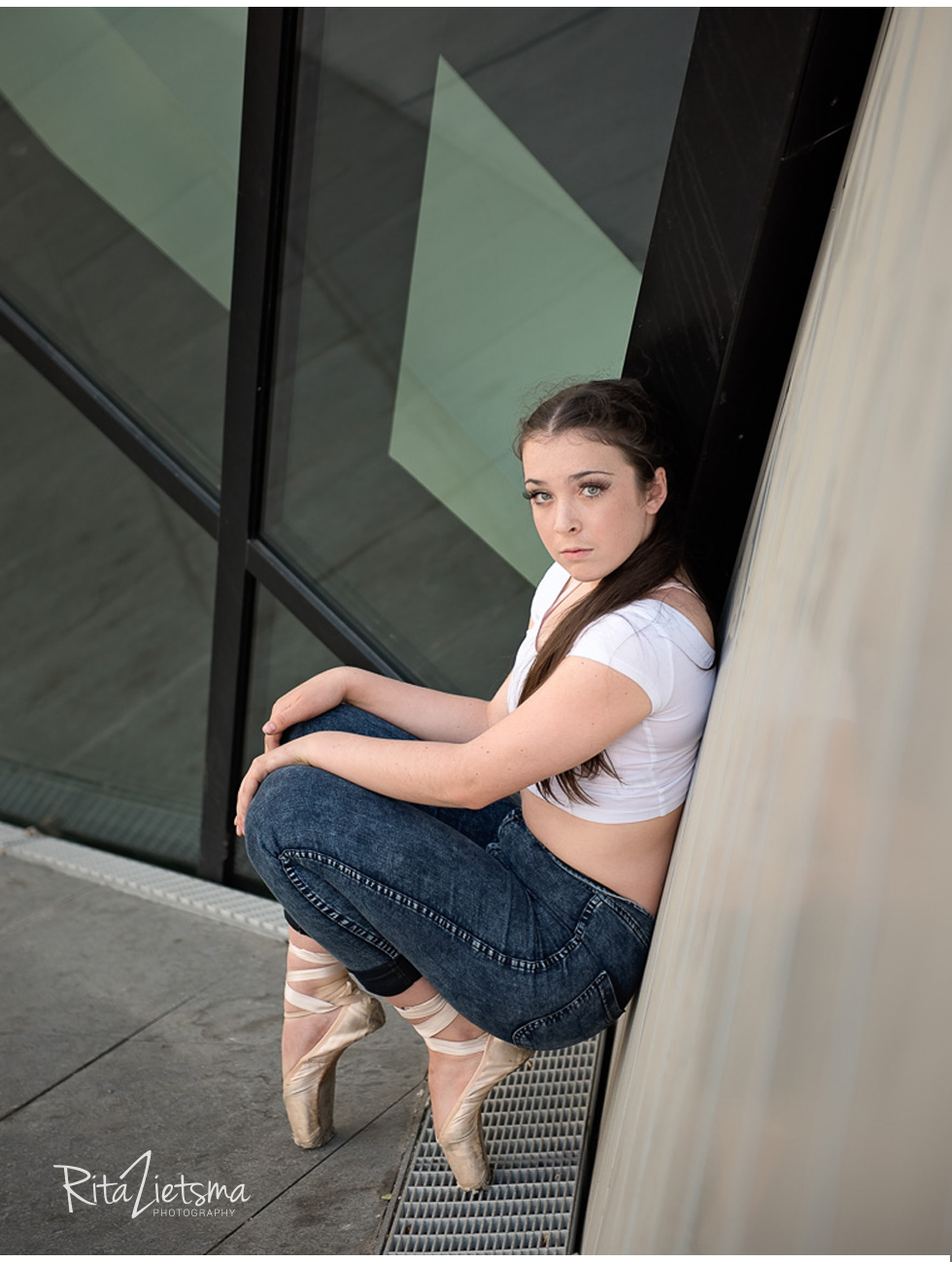 Brianna totally captured my heart in these sunset images of her on Toronto Island. Her grace and poise as a dancer compliment the soft, warm setting sun lighting so well.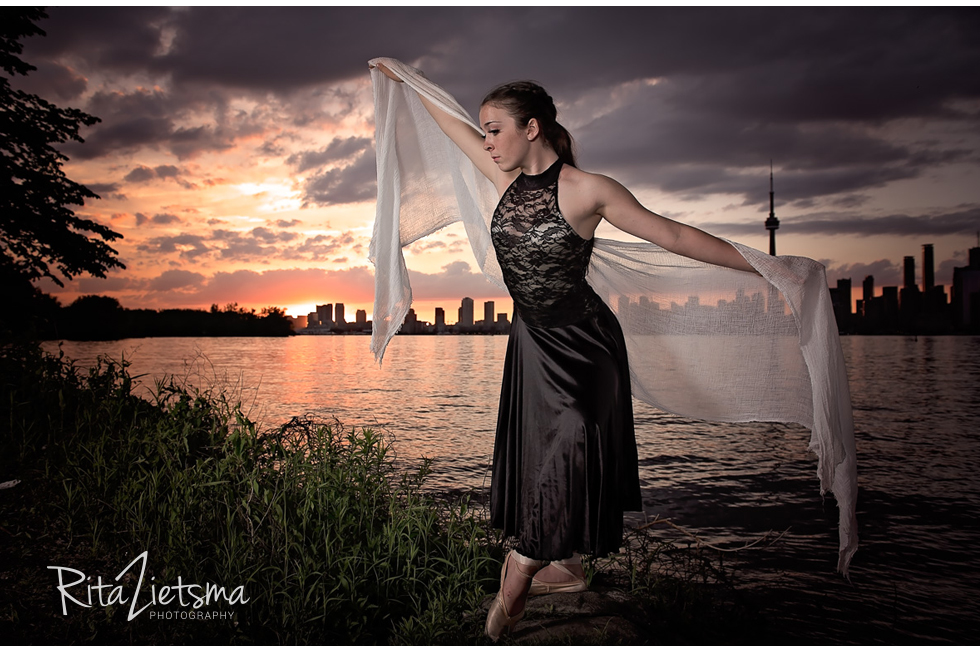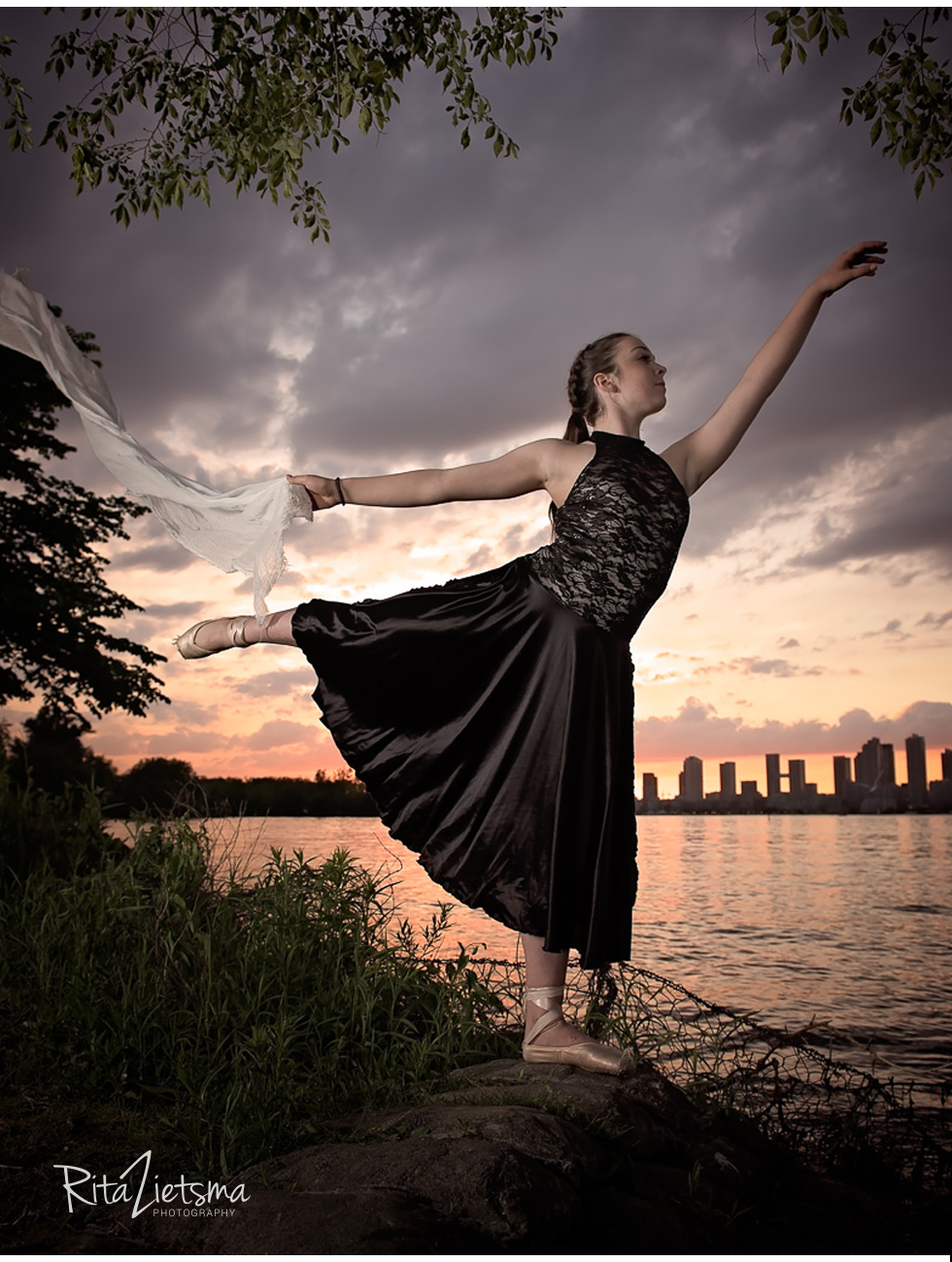 The next morning Brianna was a trooper, getting up at the crack of dawn to make it to Humber Bridge, ready to dance, before sunrise. Architectural structures help bring environmental dance photography to a whole new level. Brianna knocked it out of the park.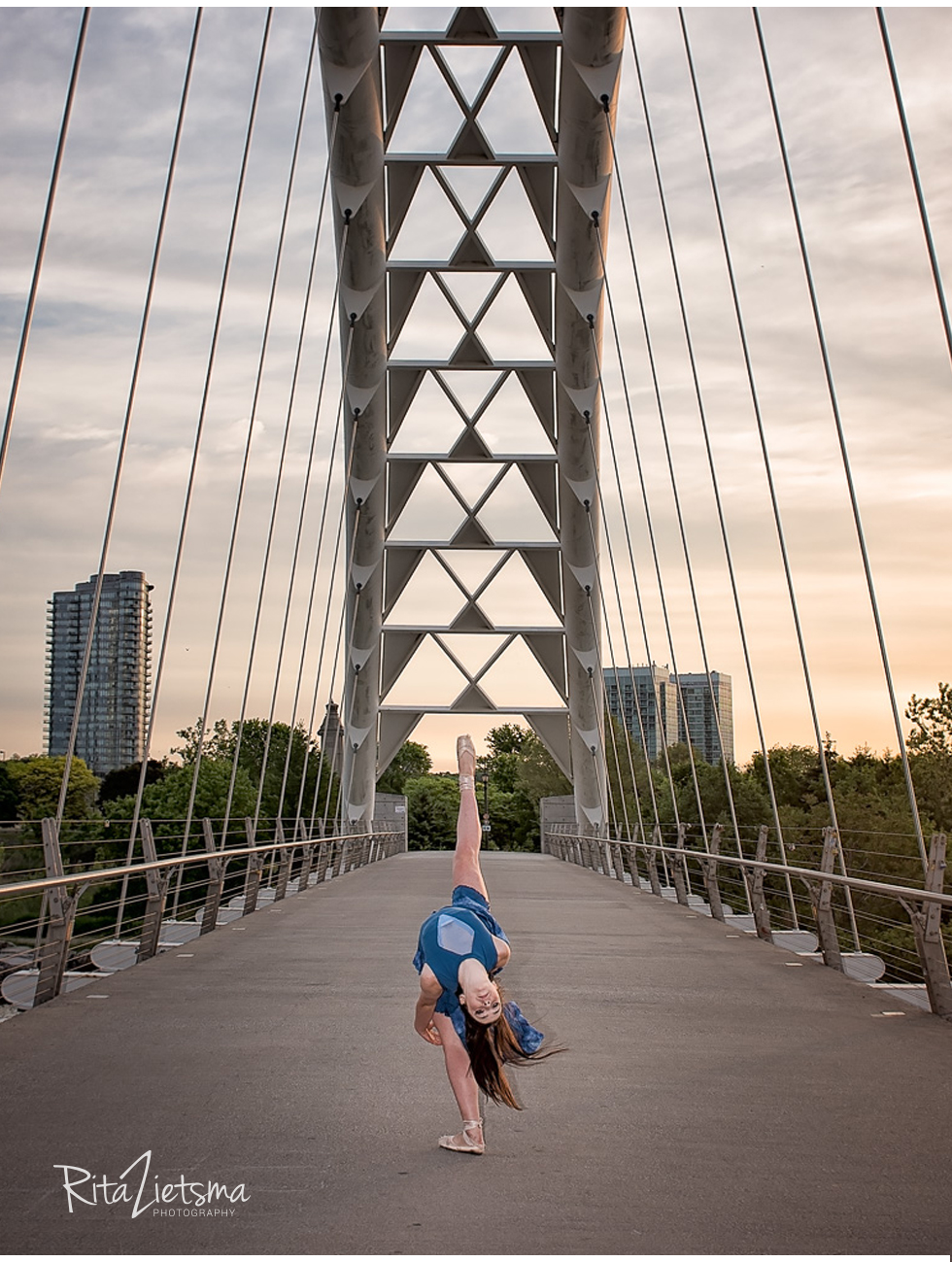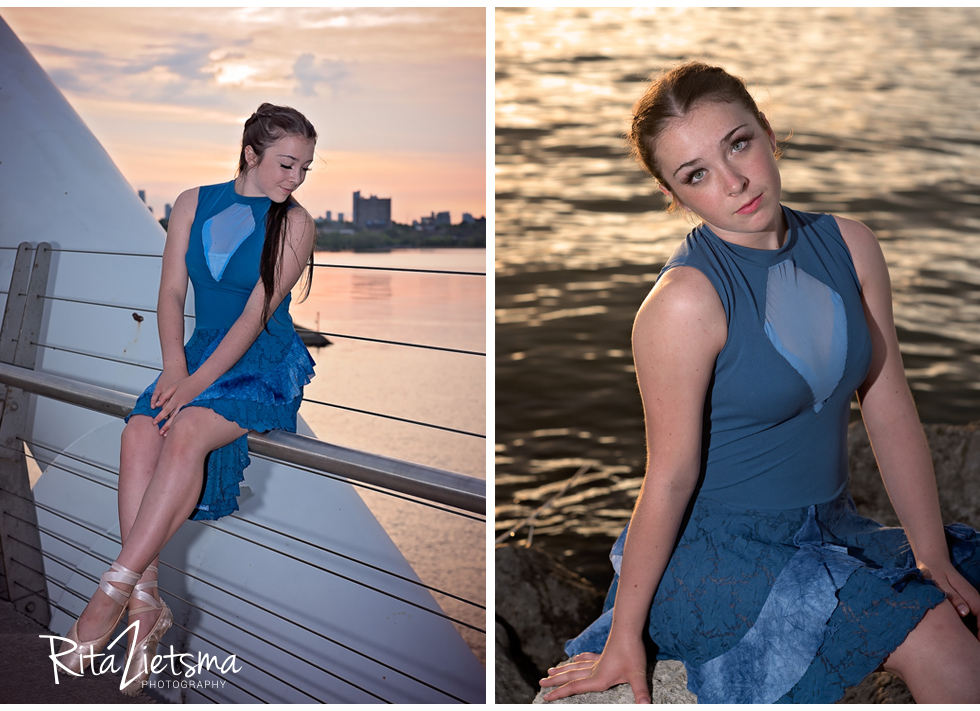 The University of Toronto campus afforded us the opportunity to capture some softer images. Natural backgrounds – trees etc – give a totally different look to the shots.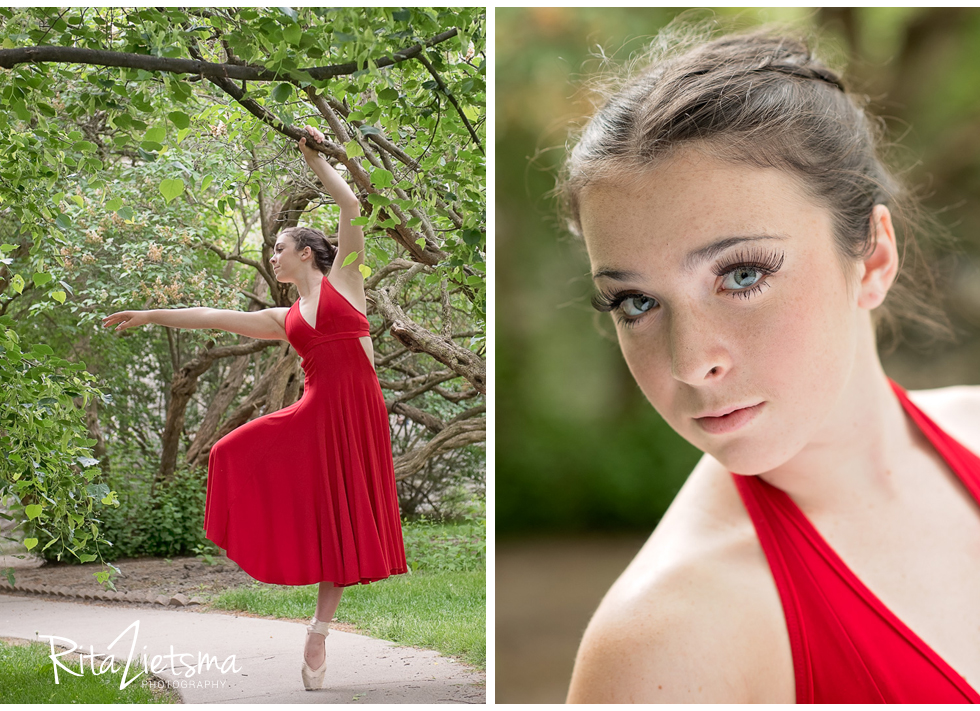 We decided to combine this amazing red dress with the old style architecture of the University College building at U of T. These are my two favourite shots of the photography session and I feel they capture her true spirit.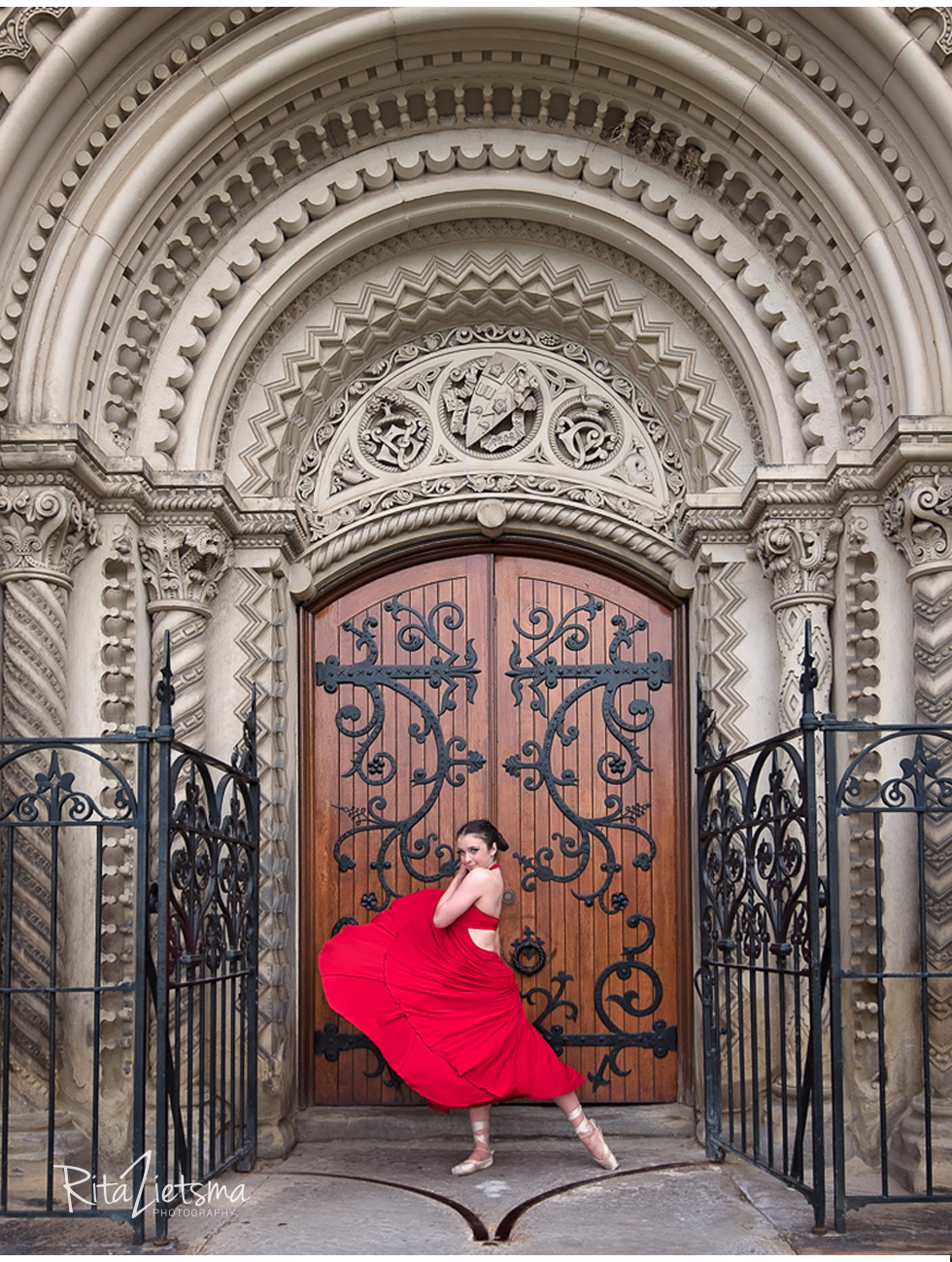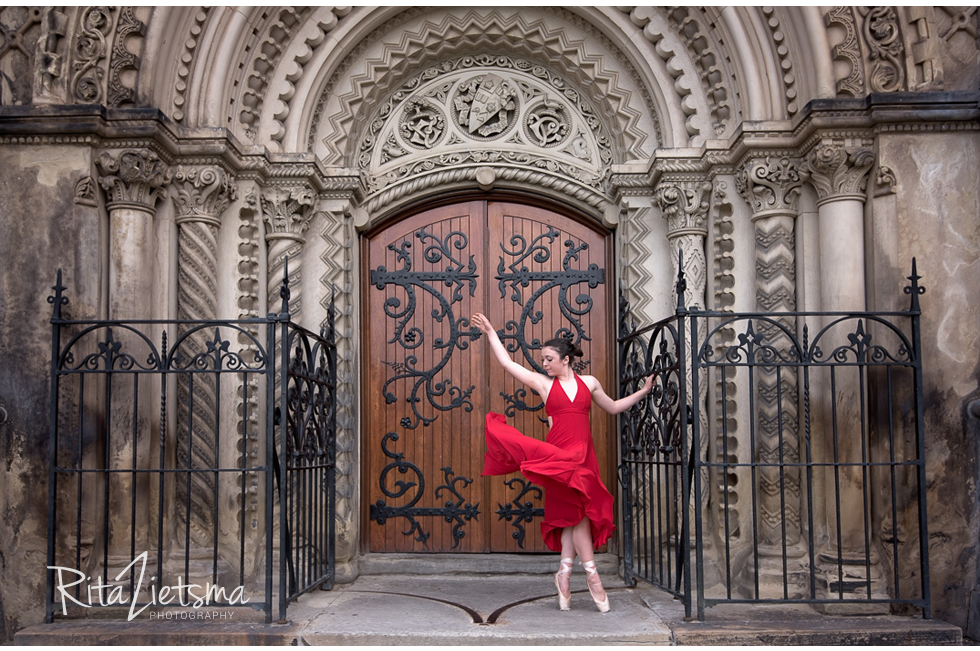 Thank you so much Brianna for being such an amazing model. I look forward to capturing your talent again. Enjoy your images.