Toronto Dance Photography Session With Rachael
This is beautiful Rachael – the third dancer from our marathon Toronto dance photography weekend. Rachael has been dancing since she was five years old! At present she dances for the dance PAC, training at least 30 hours per week and competing in multiple competitions per year.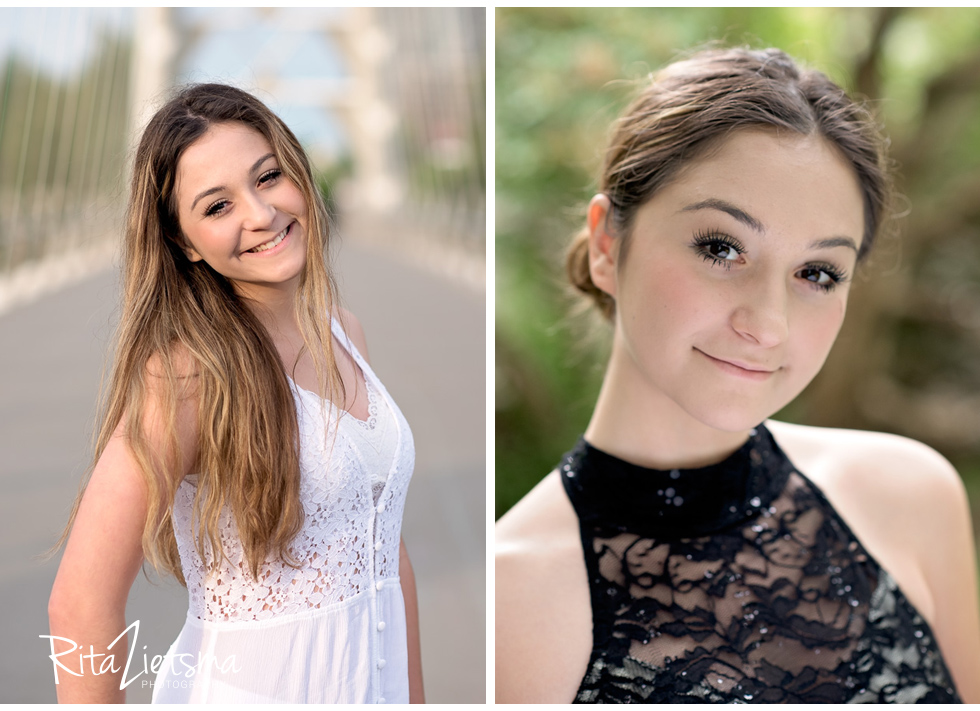 Our Toronto dance photography session started on Toronto Island. We arrived on time to do some softly lit environmental dance shots on the bridge. I love this shot of Rachael as it demonstrates both her strength and her flexibility.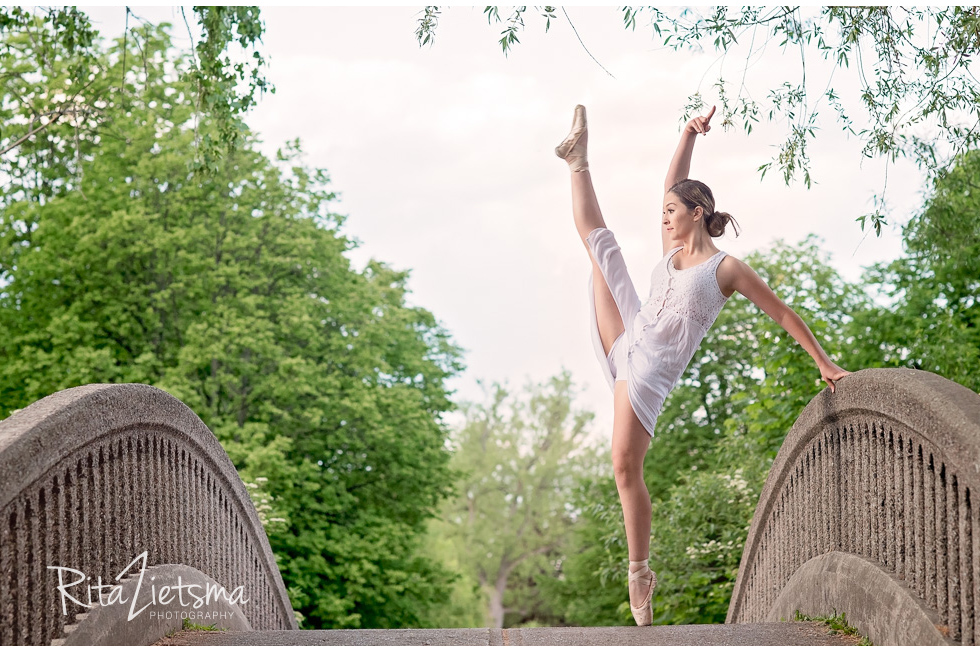 As the sun began to set, we moved to the edge of the island to take some shots with the golden sky and the city skyline in the background.
Rachael then changed from white to black to alter the mood of the shot. Rachael is a natural in front of the camera. She brings to the session a wide variety of facial expressions, combined with both graceful, energetic and expressive poses. These shots on the rocks, with the CN Tower in the background are amongst my favourite of the entire session.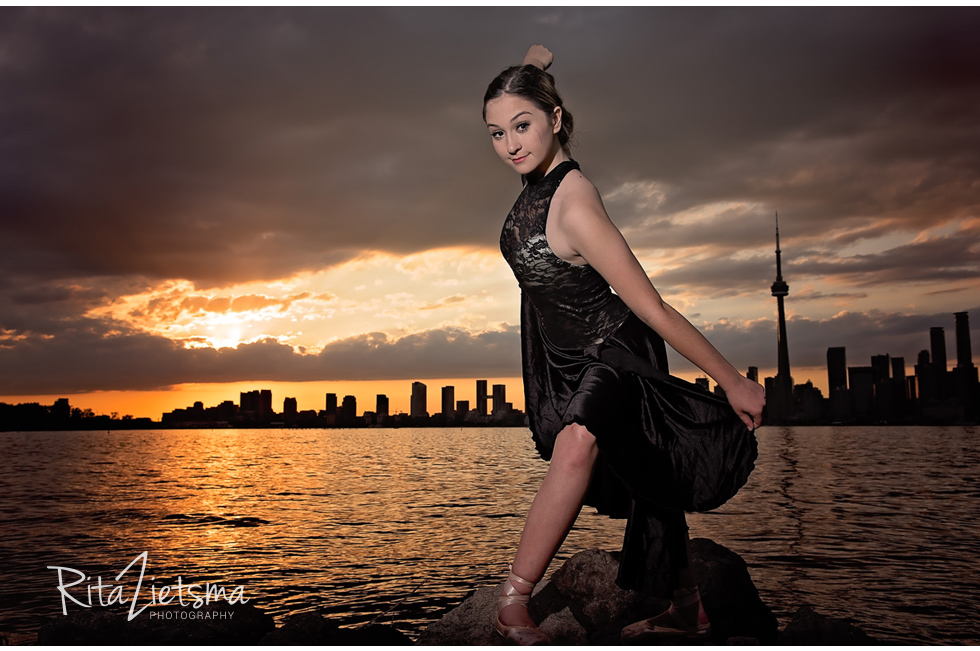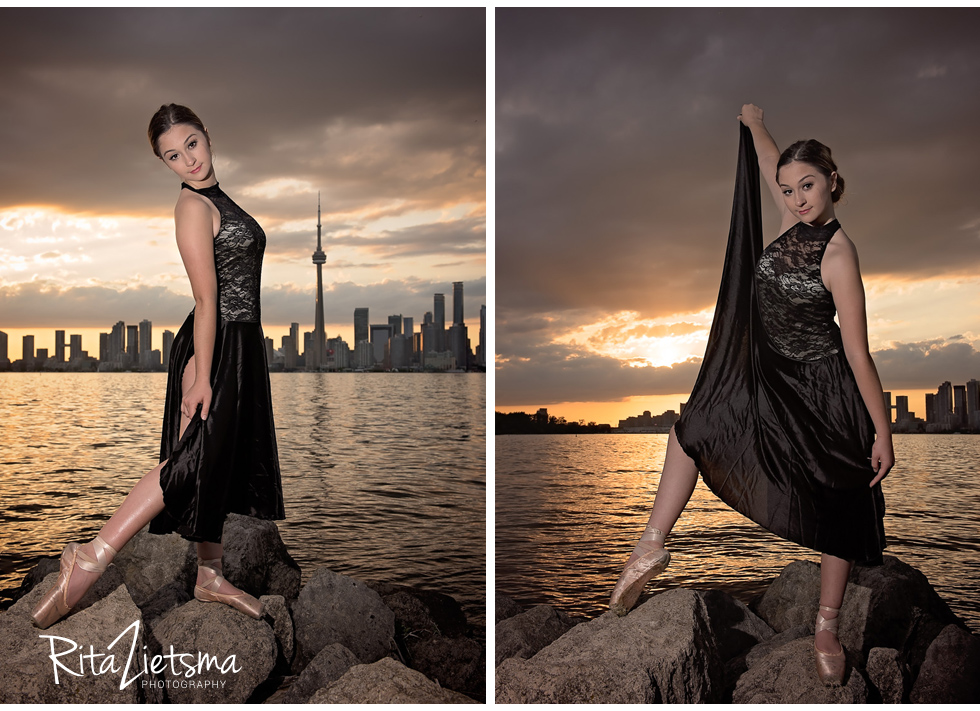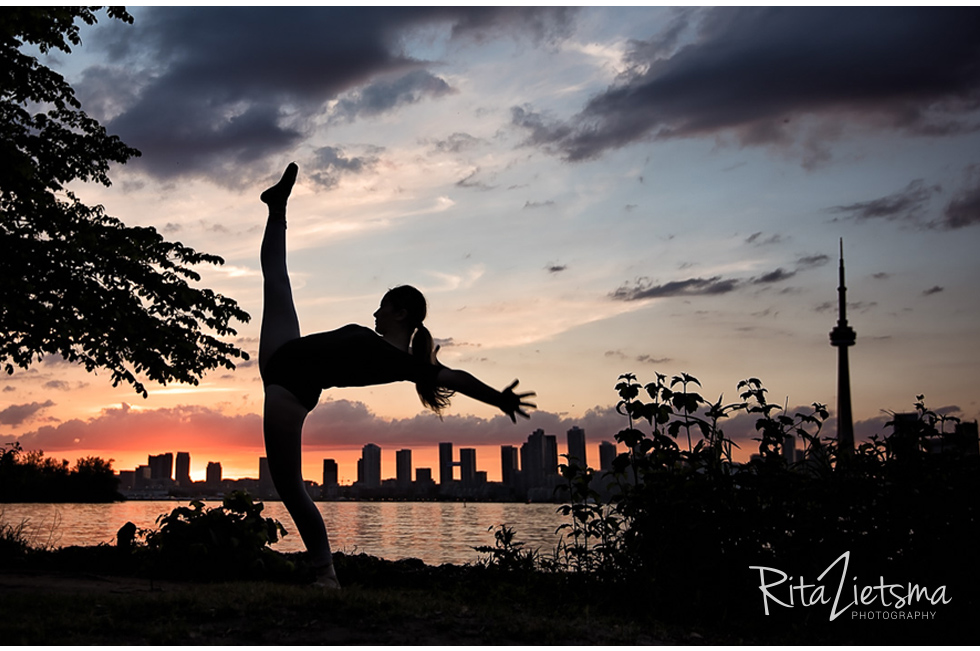 Rachael dragged herself out of bed in the wee hours of the morning, for the sunrise portion of our Toronto dance photography session. Once we were at our location (Humber Bridge) she agreed it was well worth missing a couple of hours of sleep.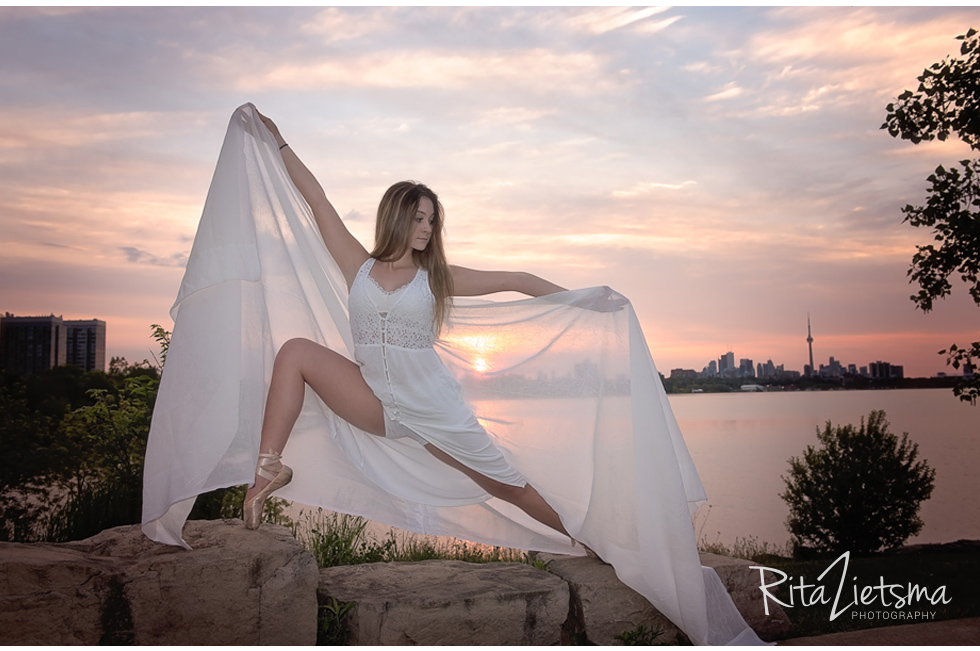 From this location we made our way to the University of Toronto, and then ended at the Royal Ontario Museum.  Rachael really demonstrates her versatility as a dancer and performer in these shots.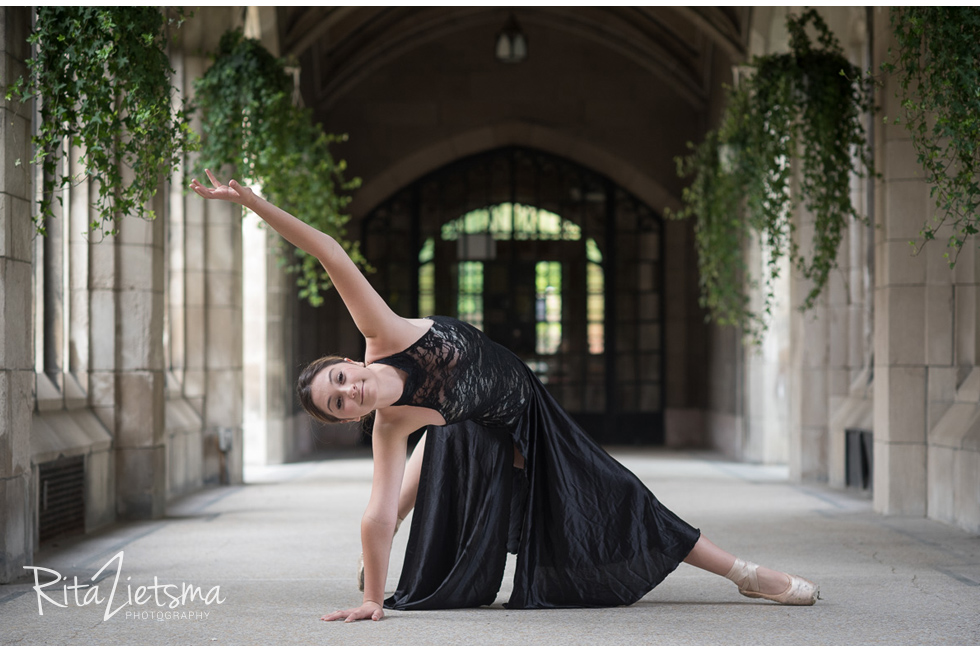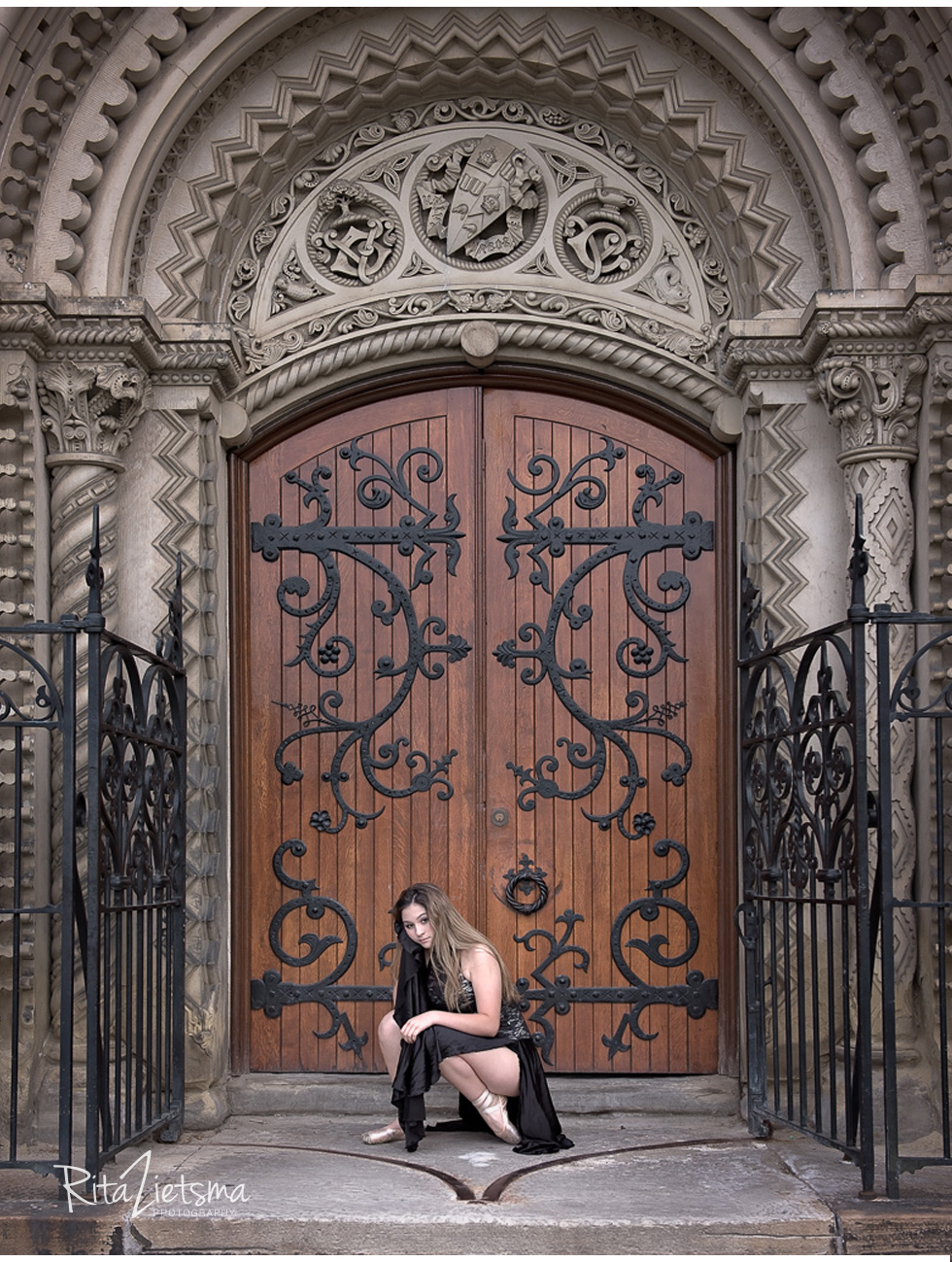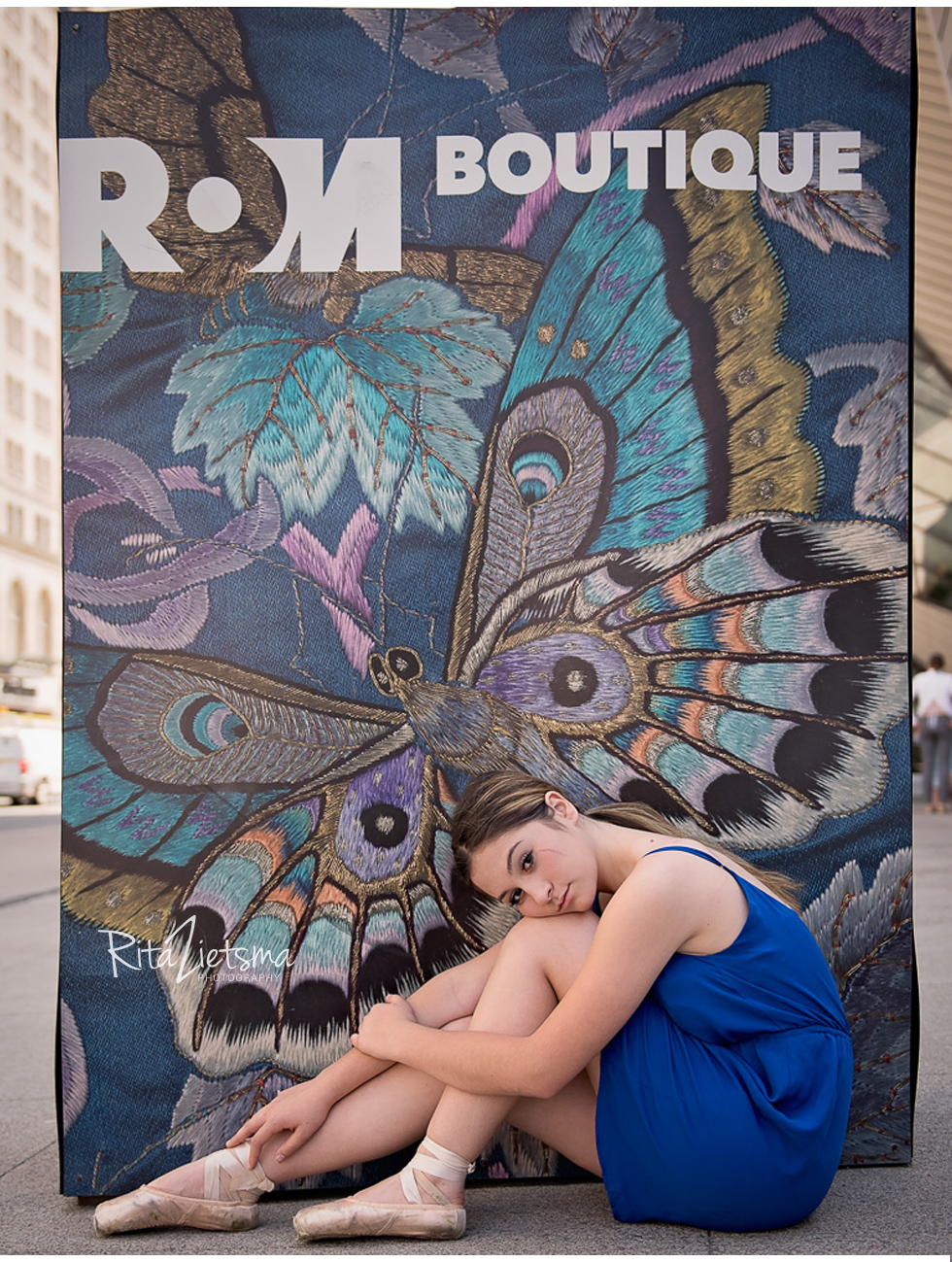 Thanks so much Rachael. It was an absolute pleasure to capture you and your talent.