Extended Family Photography Session – Vicki and Mark
As promised here is the continuation of my fun extended family photography session with my sister and her kids. In today's blog meet her third oldest daughter Vicki and her wonderful husband Mark. It certainly is a lot easier capturing a family when you know the family. I know that Mark is a super dad and a clown at the same time. He has so much fun making Peyton and Chase (and Vicki) laugh and giggle. Just look at the candid family images above need – I say more.
Now the photographer can't possibly know every family which he/she is going to photograph – so how do you get around that when you want to hire a family photographer? The conversation usually starts in an email. After that initial email, I always encourage a phone call as the next step. It is so important to have a real time conversation with your photographer. They can ask questions to get to know you a bit so that they are better able to capture you and your loved ones. They also provide some really good information with regard to location, planning, what to wear etc.  If you're going to invest in a family photography session, please reach out and chat with your family photographer. 🙂
I know that Mark and Vicki really value family photographs and as such I thoroughly enjoyed capturing them. They were the last family to arrive and by the time they came it had started to rain. We were able to capture a couple of outdoor shots, but then hunkered down in the barn.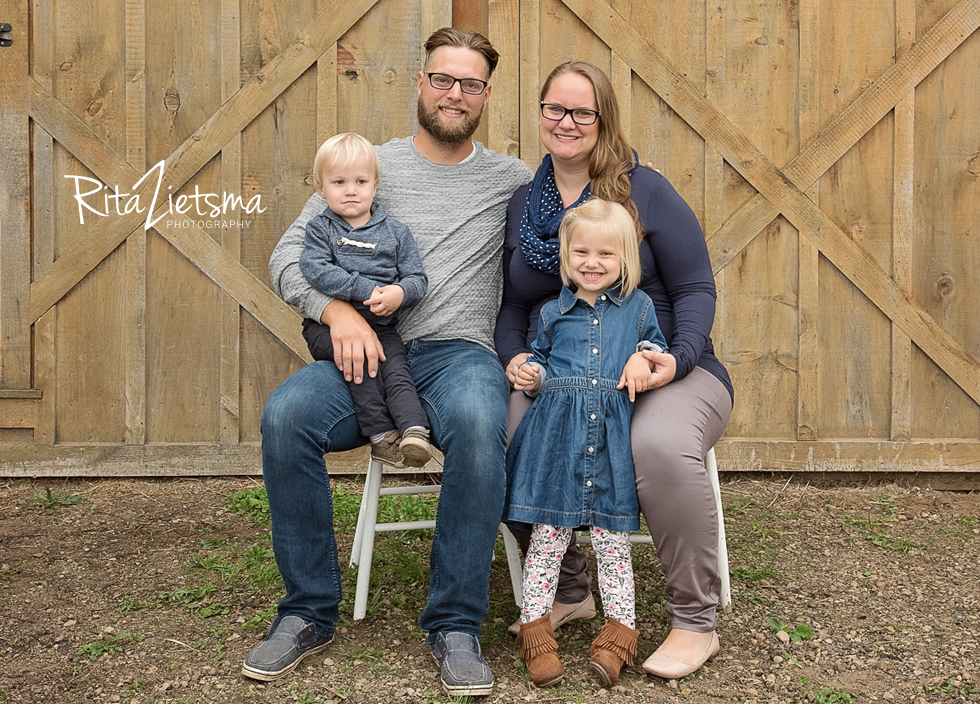 Or at least they hunkered down…while the photographer got a little wet for this one! Anything for the shot though. How about these two cuties eh!!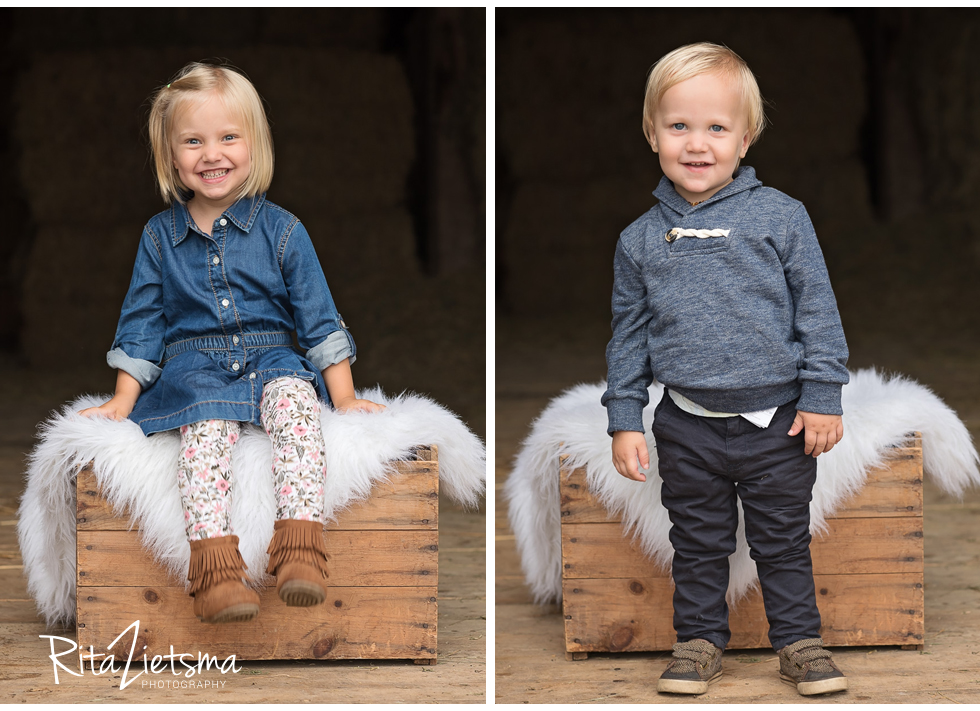 We found a really well lit little corner by a window and had fun squeezing into the light for some more captures.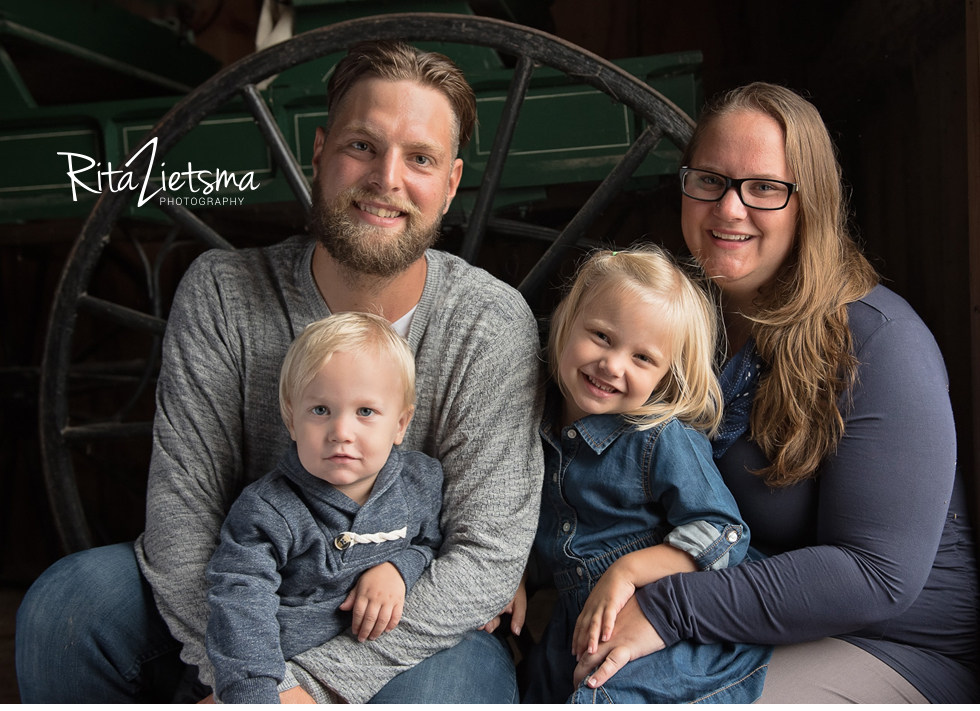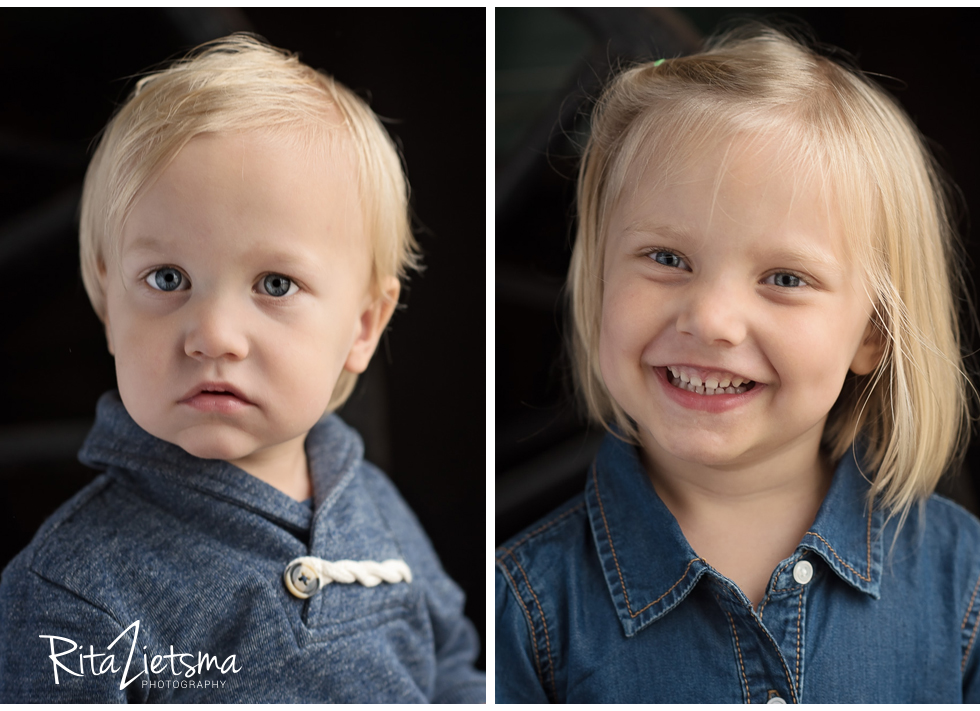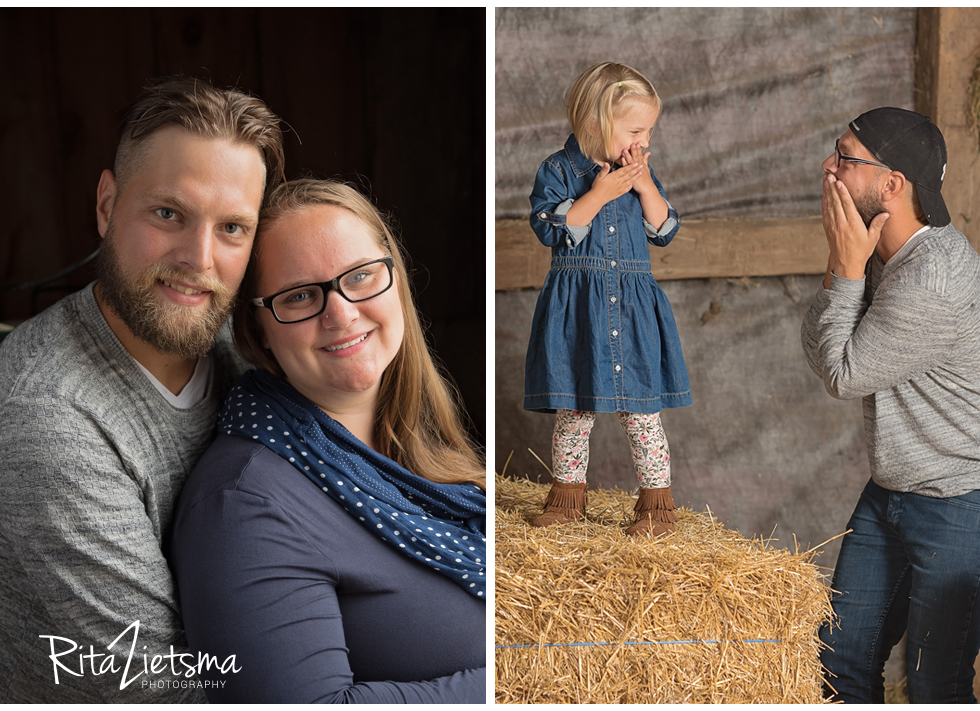 Vicki told me that Chase can be a bit more serious than Peyton, so we put daddy to work. Great job Mark.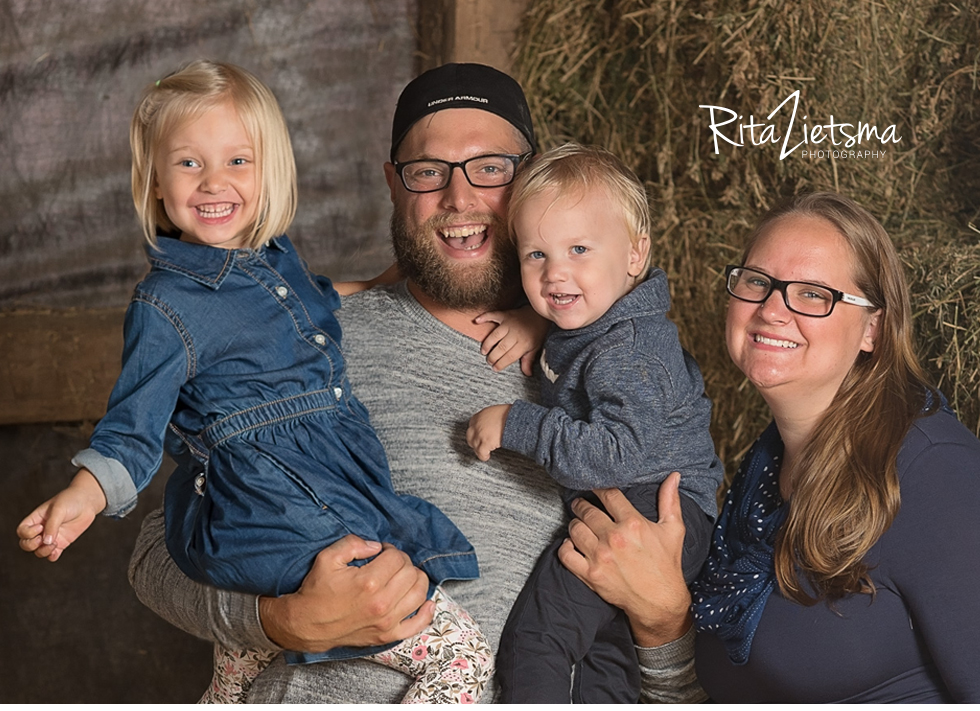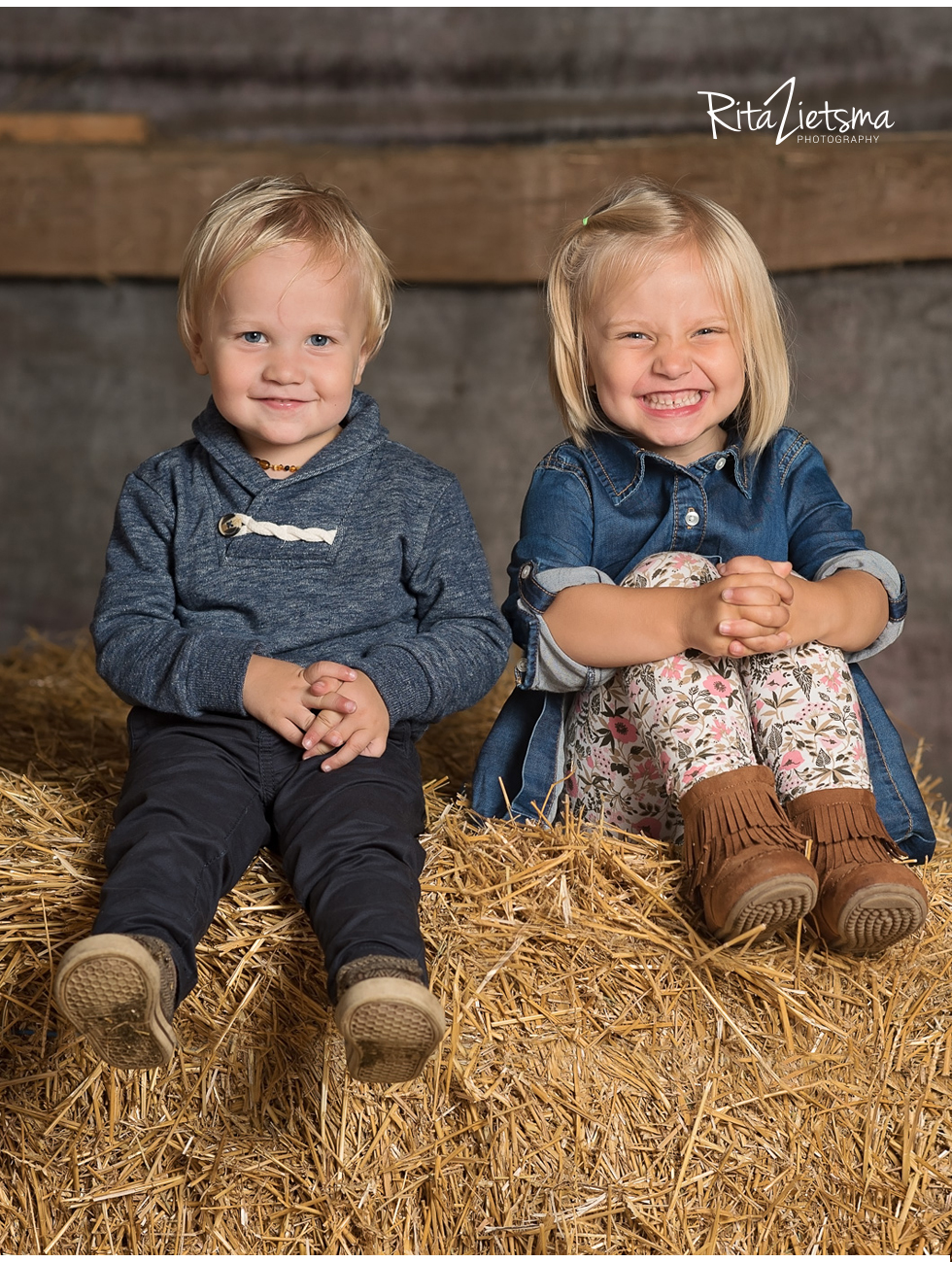 Thanking Mark and Vicki for allowing me to capture their precious family – and for making it so easy!! More to come on this extended family session.