Family Portrait Photography Session with Danielle and Greg
Danielle is the oldest daughter of my sister – and also happens to be my oldest niece. This is the second time I've had the honour of doing a family portrait session with her and Greg and their kids. The last time however, they came with three. This time, a fun family portrait photography session with four lovely little ones. These kids are so sweet, and just an absolute pleasure to photograph.
Danielle and Greg and family were second on the list of arrivals for their extended family photography session. They got lucky in that the rain hadn't yet started. It is much easier to capture little ones outdoors. They can run around a bit between pictures and they feel less confined. I have to say though that all four were quite eager to pose for the camera – a photographer's dream!
Danielle is great at putting their outfits together. I love Seth's hat and the girls' hair flowers. Kiera's little fur vest was so styling!! Danielle let me know ahead of time that she likes vertical portraits as she has vertical frames for her wall. That is super good information to pass on to your photographer before the family portrait photography session. Good call Danielle.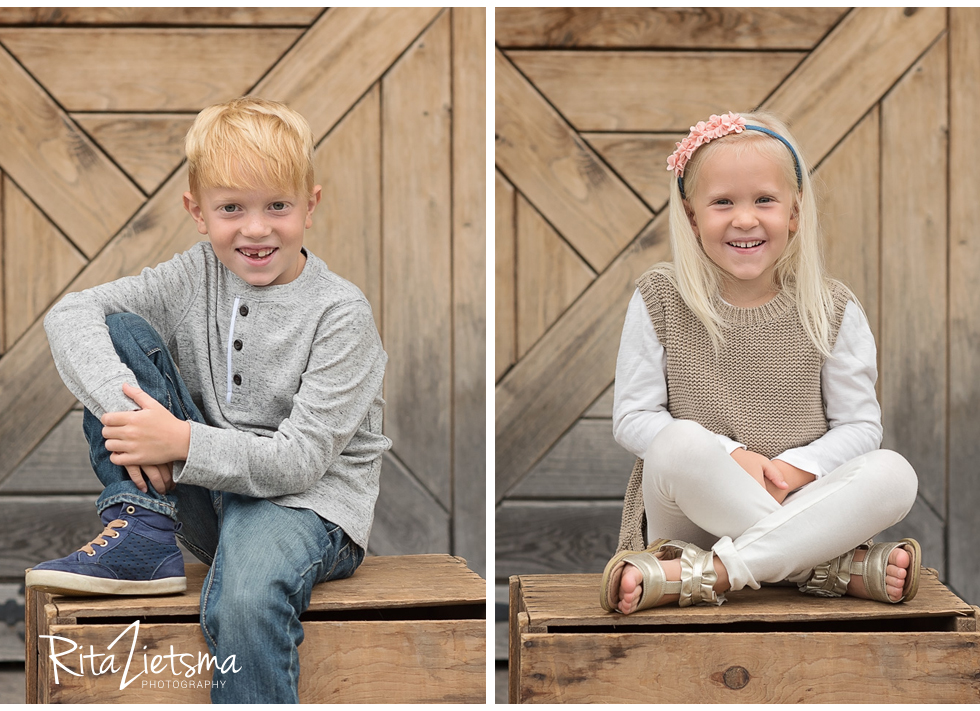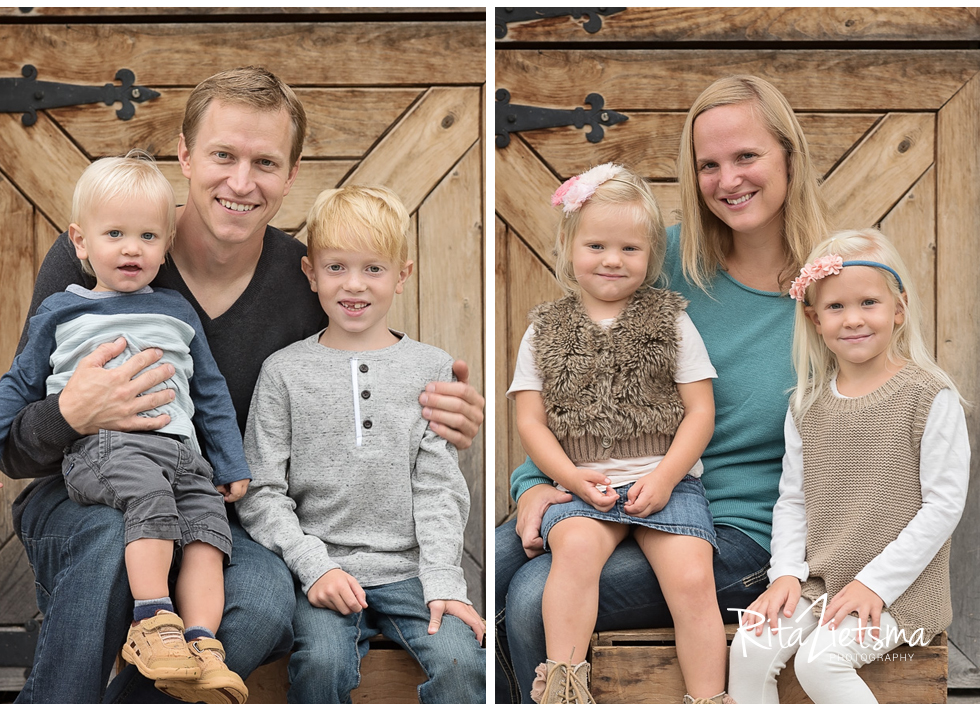 I loved that window light that we found inside the barn, so we climbed up the stairs to capture some closeups and to provide Danielle with some different options for the wall portraits.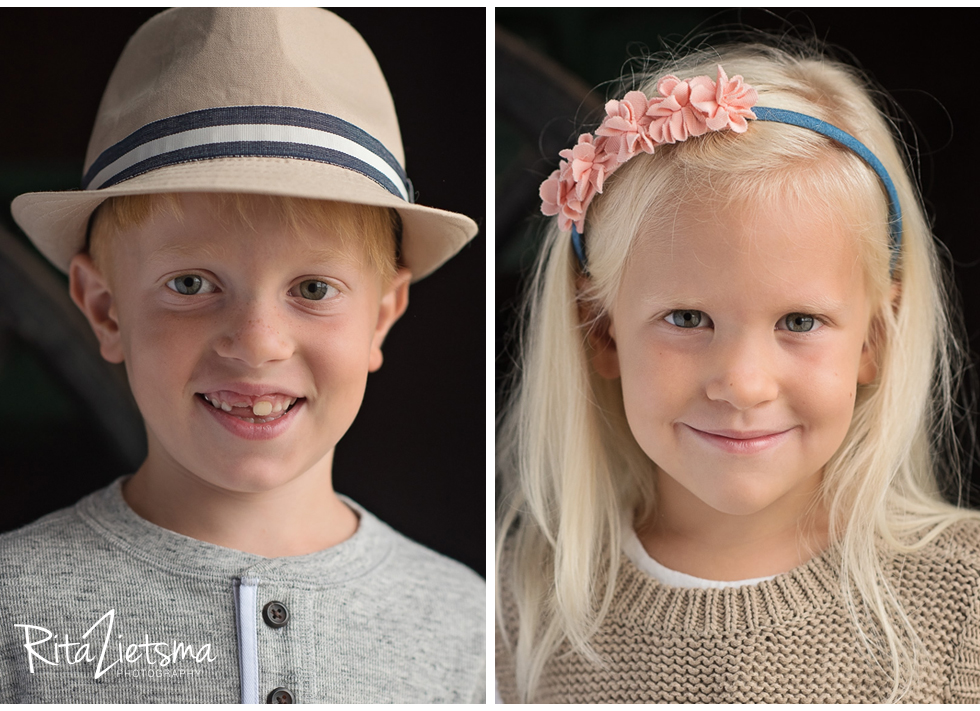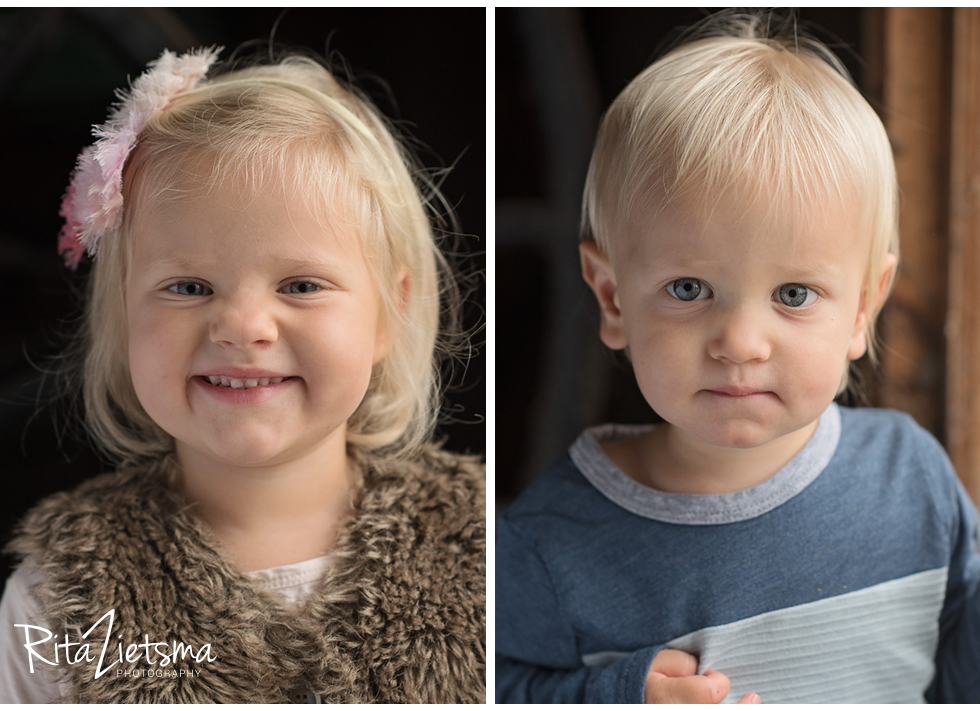 We caught the last few family pictures just before the rain came. The clouds created a beautiful soft box. Keeping Carter in one spot was getting a little tricky by this point, but big brother Seth came to the rescue.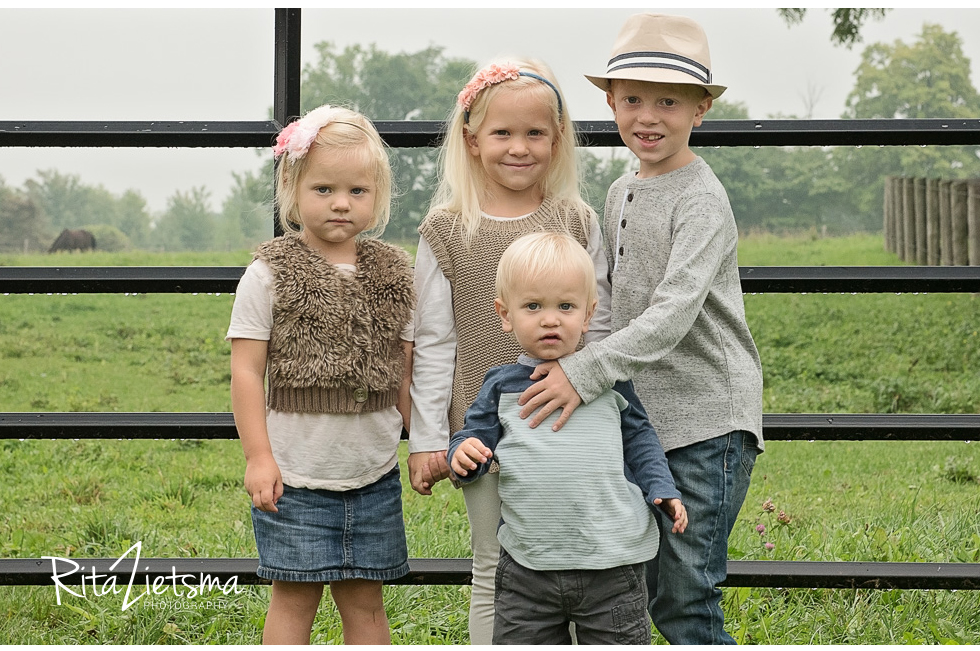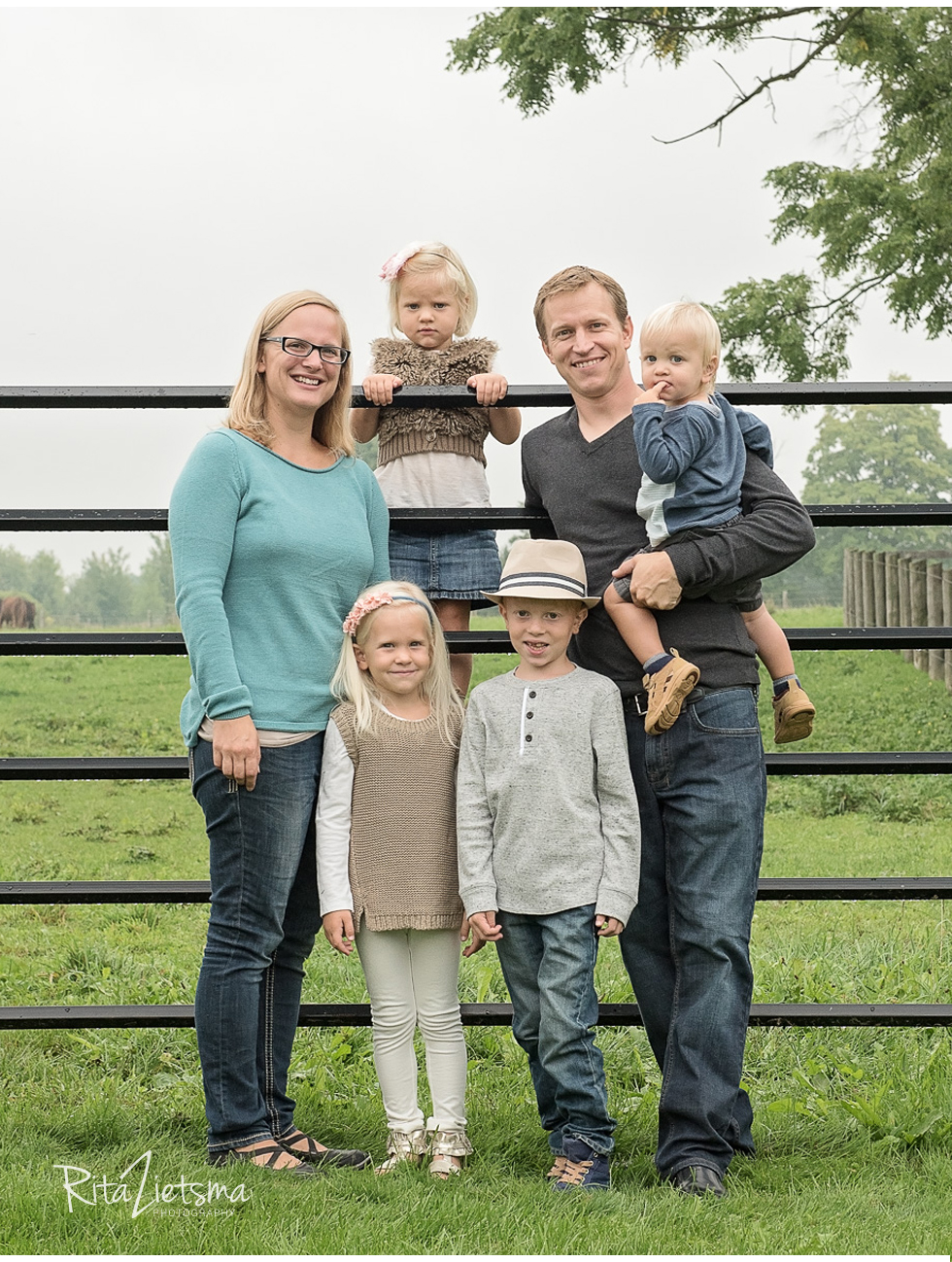 Thanks Danielle and Greg for letting me capture your family portraits again this year. More to come on the extended family portrait photography session.