Extended Family Portrait Session – With my Sister
This is the last blog about my sister's extended family portrait session. In this blog you'll actually see my beautiful, big sister. She and her husband have 8 grandchildren under the age of 8 years old! Each of them is full of life and personality.  I was very excited to see them all but I shall be honest. I was a little nervous about how it would go, trying to capture all those little faces, especially in the group shots. That's a lot of little people to manage. As you can see from the picture above, not all of them had group photos in mind – especially when there were donkey's to be seen on the farm! I still love the picture, with little Atticus running away.
We were able to squeeze in a shot of the whole family just before it started to rain. Wow Caroline and Pete, that's a handful of blessings. (and blondies :))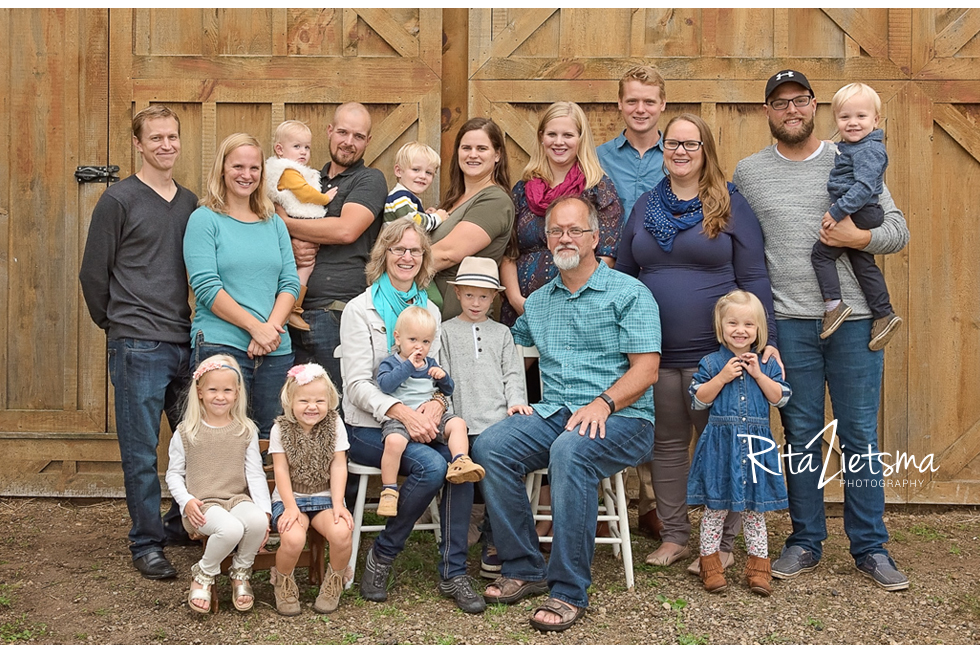 Shortly after this photo we had to take shelter in the barn. The barn proved an excellent location for photos, despite the humidity and my glasses fogging up.  Below, a photo of the immediate family – my sister, her husband and their four wonderful daughters.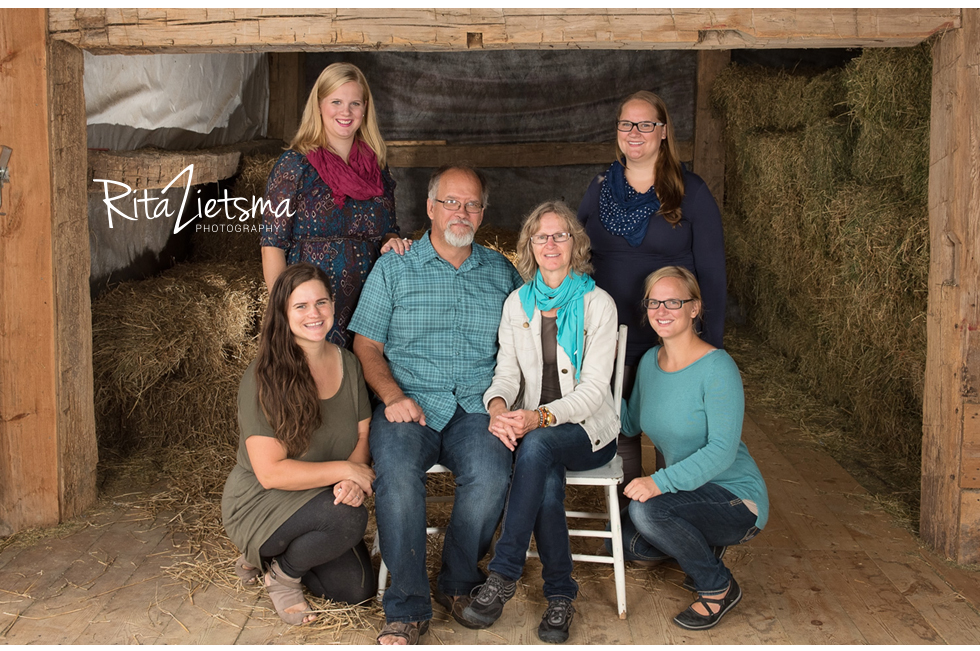 Caroline and Pete met in high school, way back when I was a wee tyke. (ok, maybe I wasn't that young, but definitely before I hit my teens). Pete lived in Fergus, and we lived in Burlington, so I have memories of driving Caroline up to the bus stop at Highway 5 and 6, so Caroline could catch the bus on Friday night to spend the weekend with Pete and his family. I also remember their wedding day. I was so thrilled as Caroline asked me to be her junior bridesmaid. And here we are, 35 years later, me capturing this family portrait session for my big sis and her family.
Below, is a capture of my beautiful sister with her hubby. On the right, her youngest daughter Kara and her husband.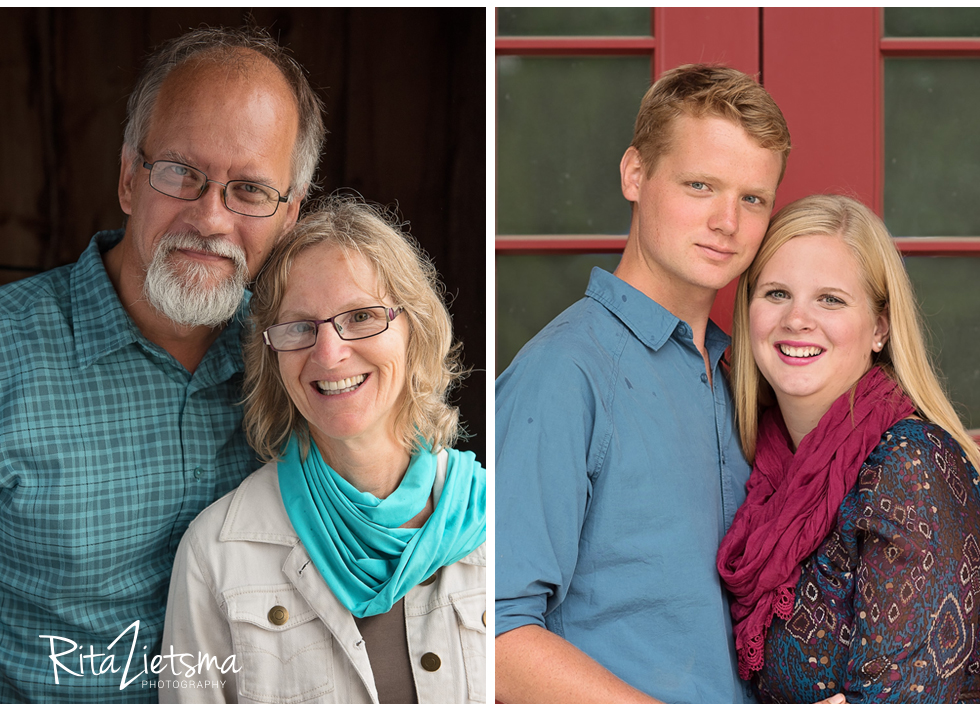 Mom and her four girls: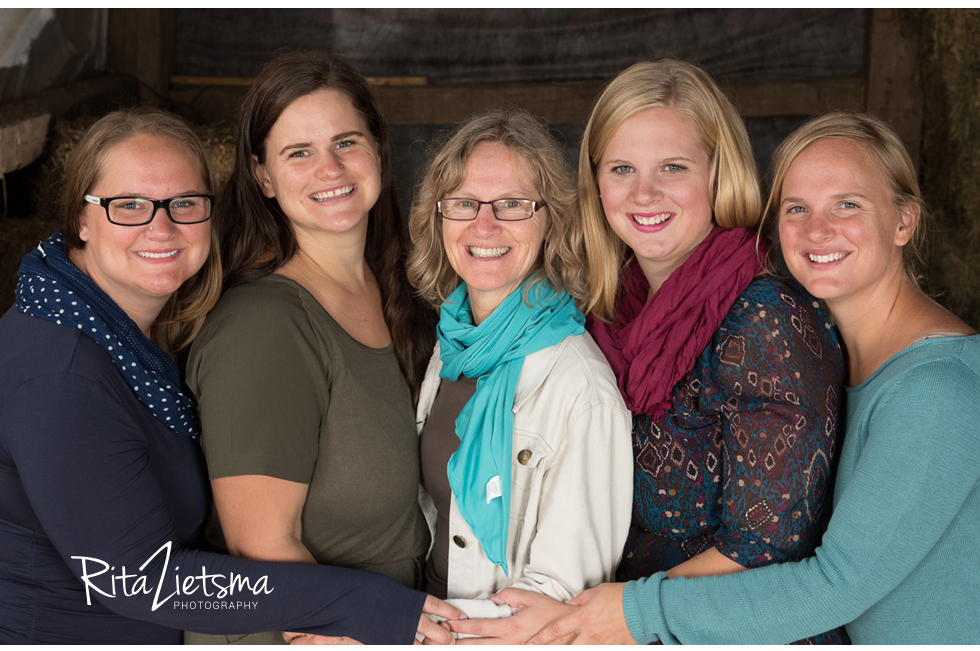 Dad and his four sweethearts:  (he is looking very proud isn't he!!)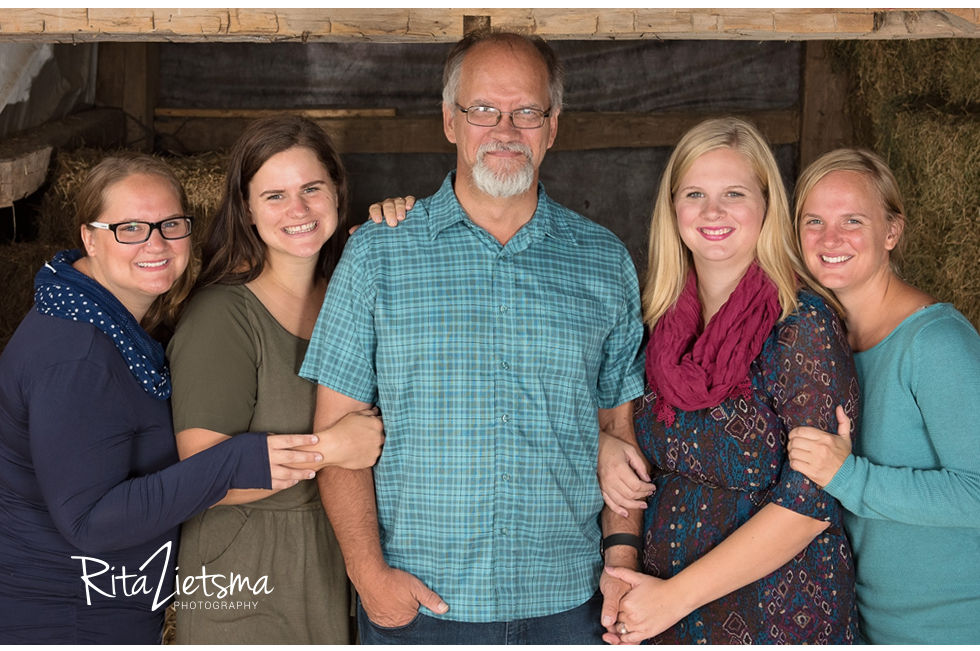 Pete finally has sons (-in-law).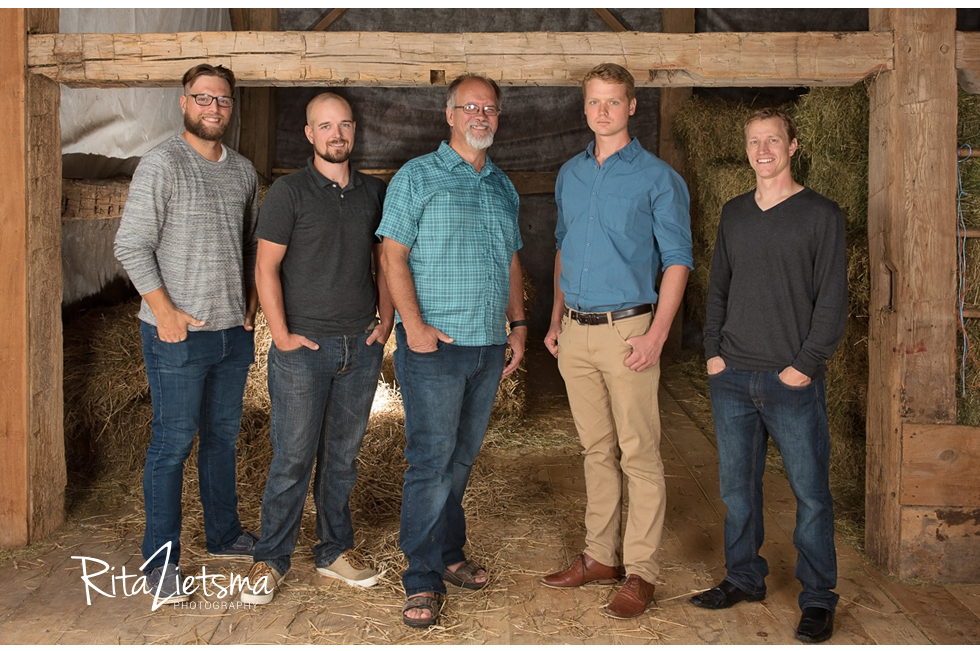 Sisters and friends and both expecting babies!!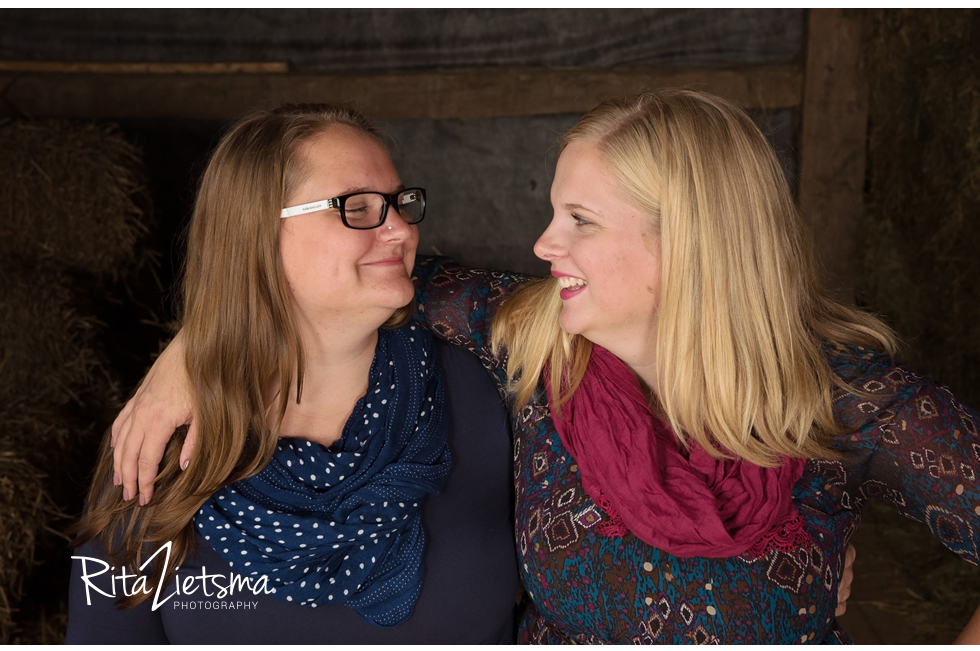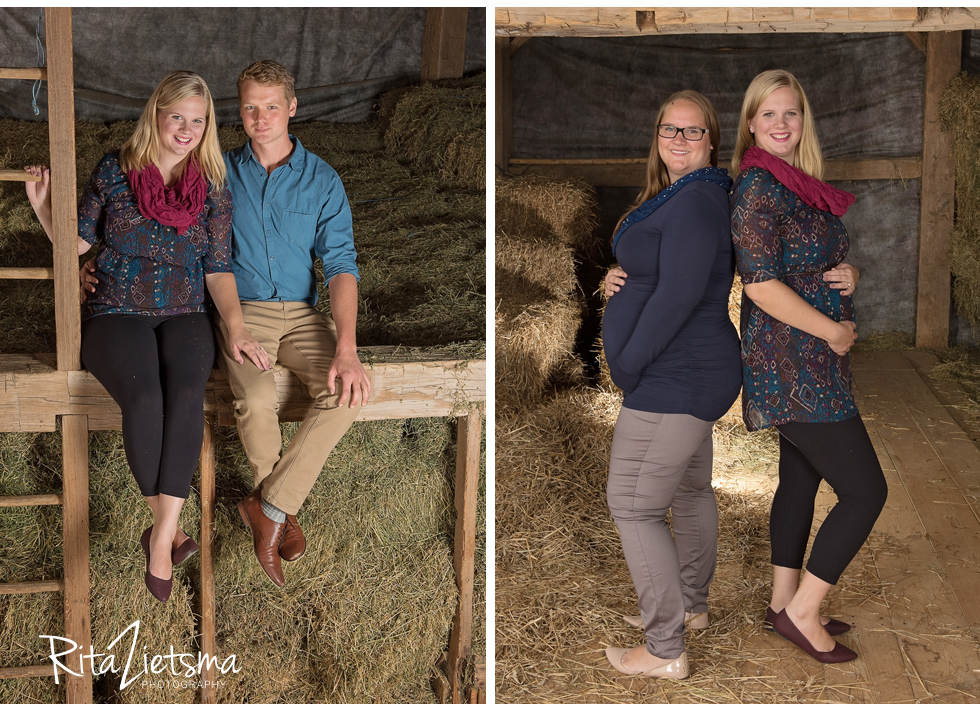 Congratulations Caroline and Pete on 35 years of marriage. Thanks so much for giving me the opportunity to do this very special family portrait session, documenting a piece of your family history.