Dance Photography Session with Issy
Sunrise dance photography sessions can be beautiful when you get a gorgeous sunrise. I was so happy that this was the case on the day of Issy's environmental dance photography session. My assistant Chloe and I arrived at Burlington Beach well before sunrise. We began by scouting our location. I had done this on a previous trip to the beach, but with changing water and wind it was good to arrive early to pick the best spot. We were setting up our light just as our dancer Issy arrived. The end of summer morning temperatures had already begun to drop. Issy was a little chilly to say the least. Her mom brought a nice warm blanket and warmed her up between poses. Issy was super positive, knowing that the dance photos she was getting were well worth the hour of being cold.
Issy's dance poses are beautiful. Her favourite dance style is lyrical dance. Her poses really reflect her grace and style. The blue and white dress worked so well with the yellows and oranges of the rising sun.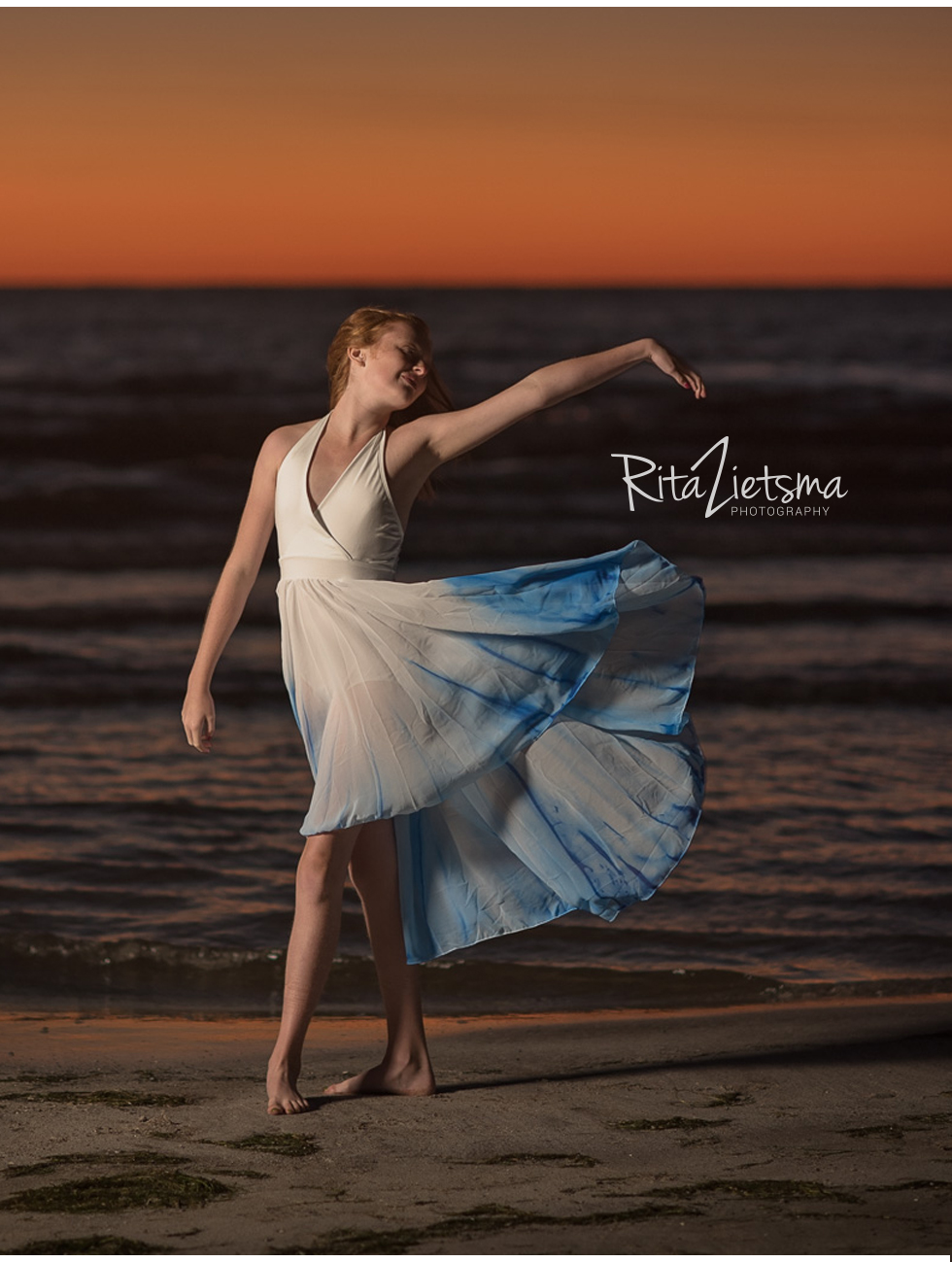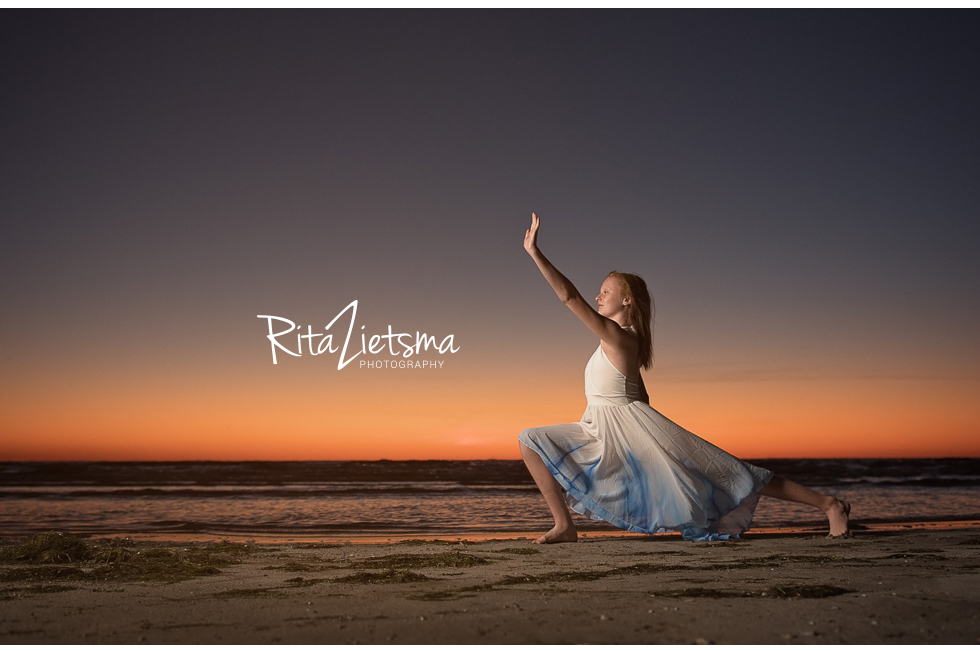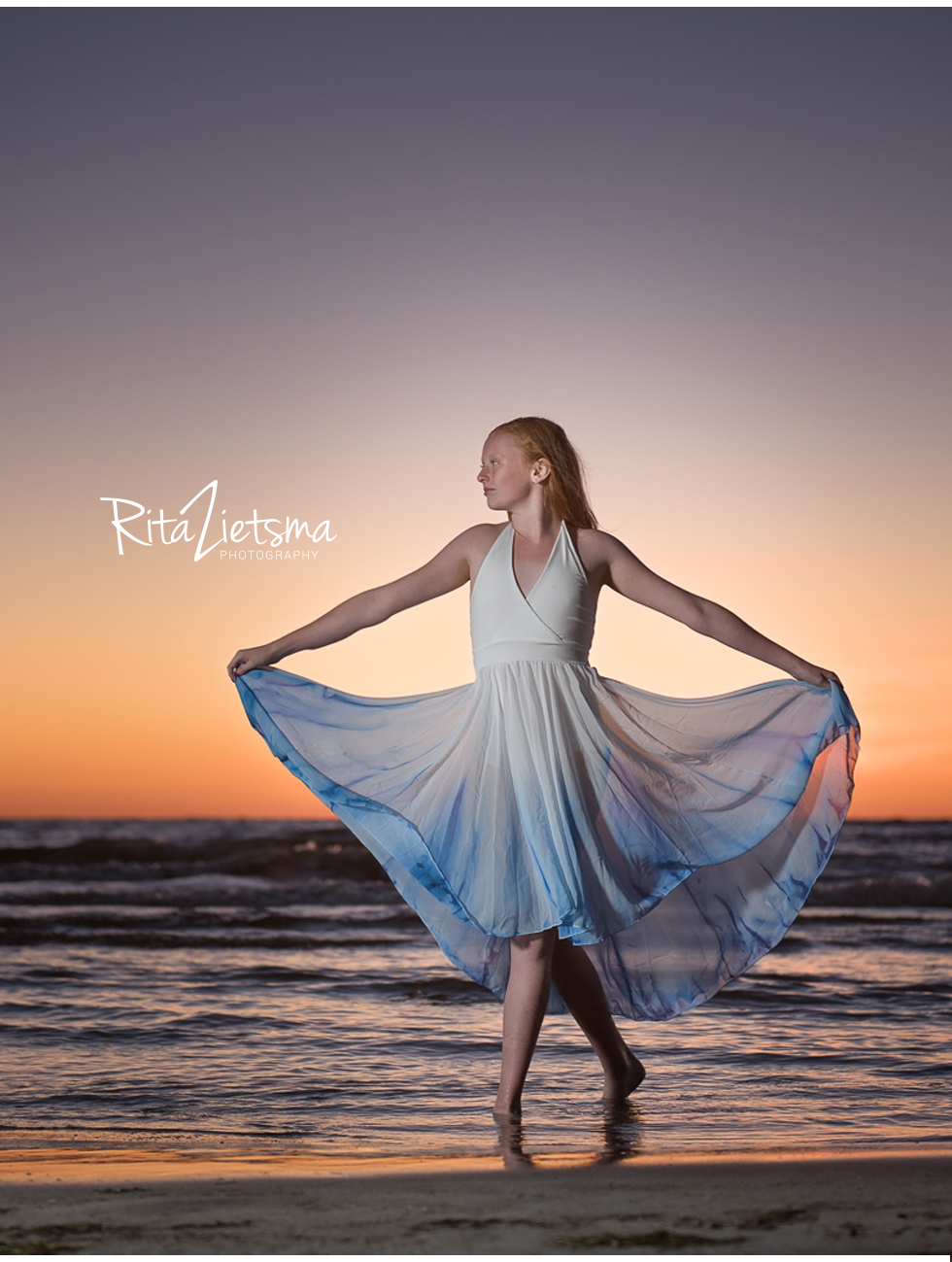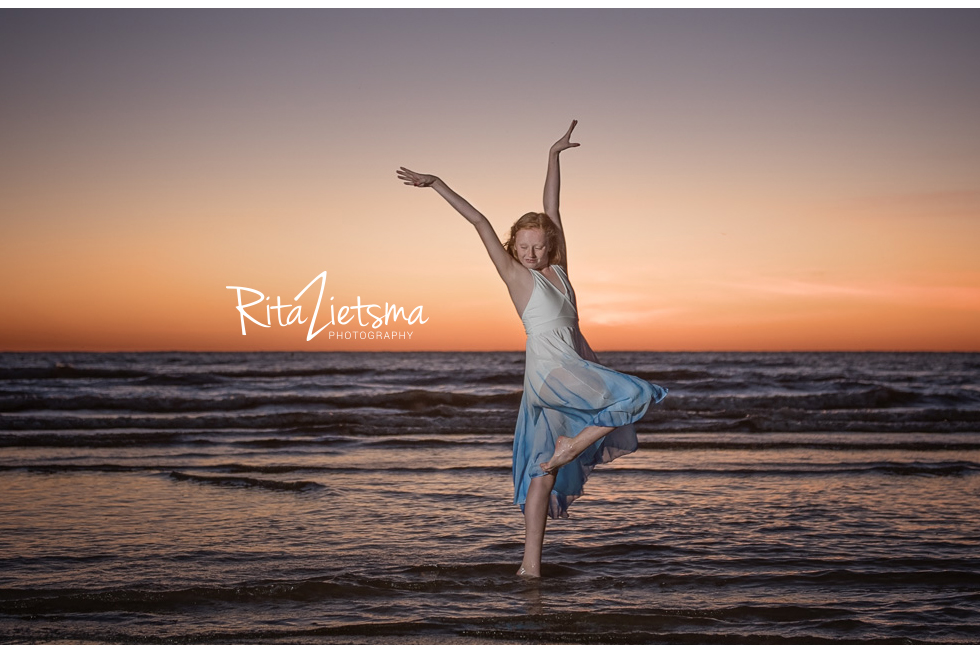 I love capturing a silhouette shot during a dance photography session. The grace and form of a dance pose is perfect for such a capture. You can see that the two shots below were shot at the same time. Issy's pose is the same. With a simple change of camera settings and lighting however, you get two very different images.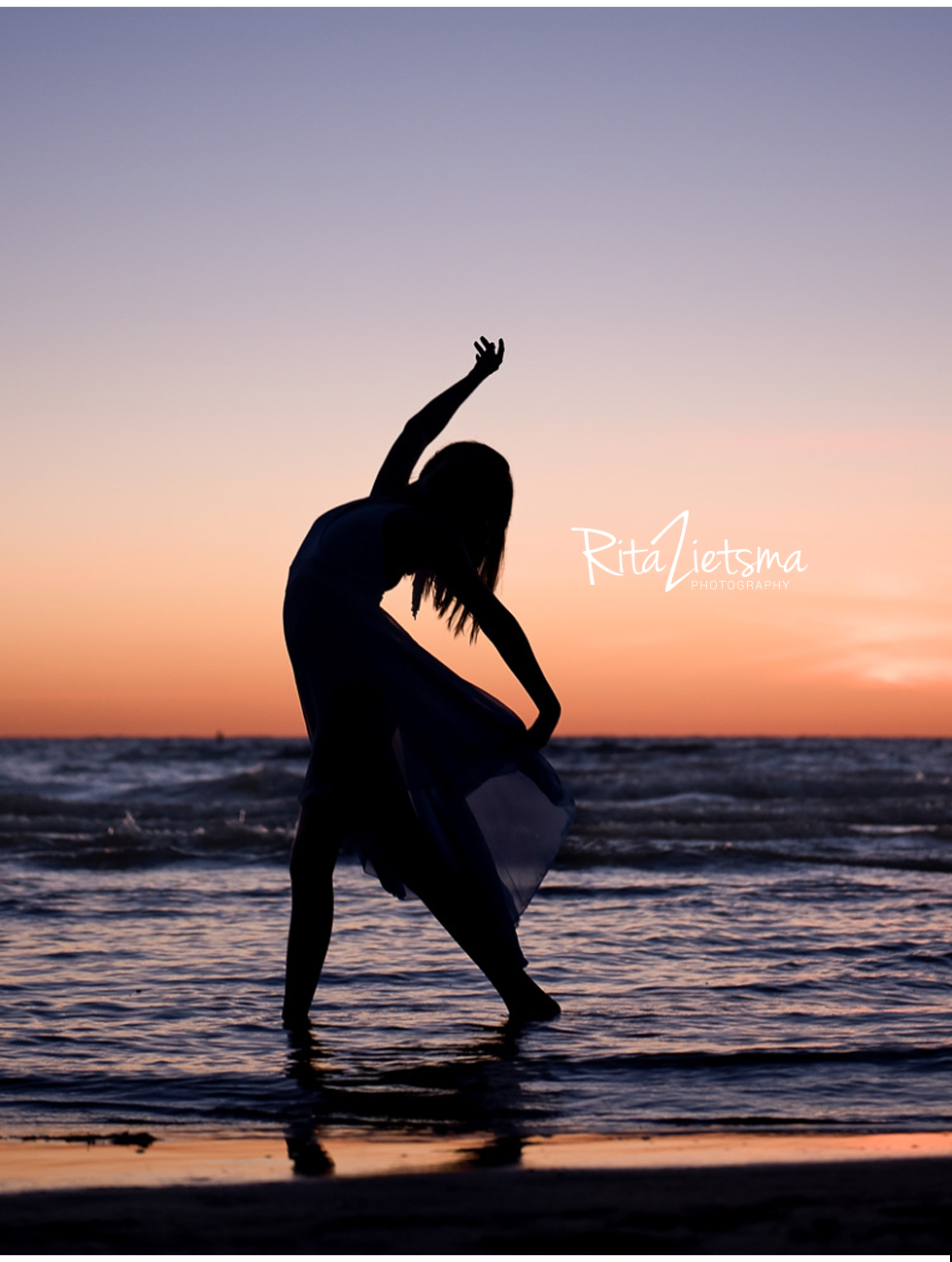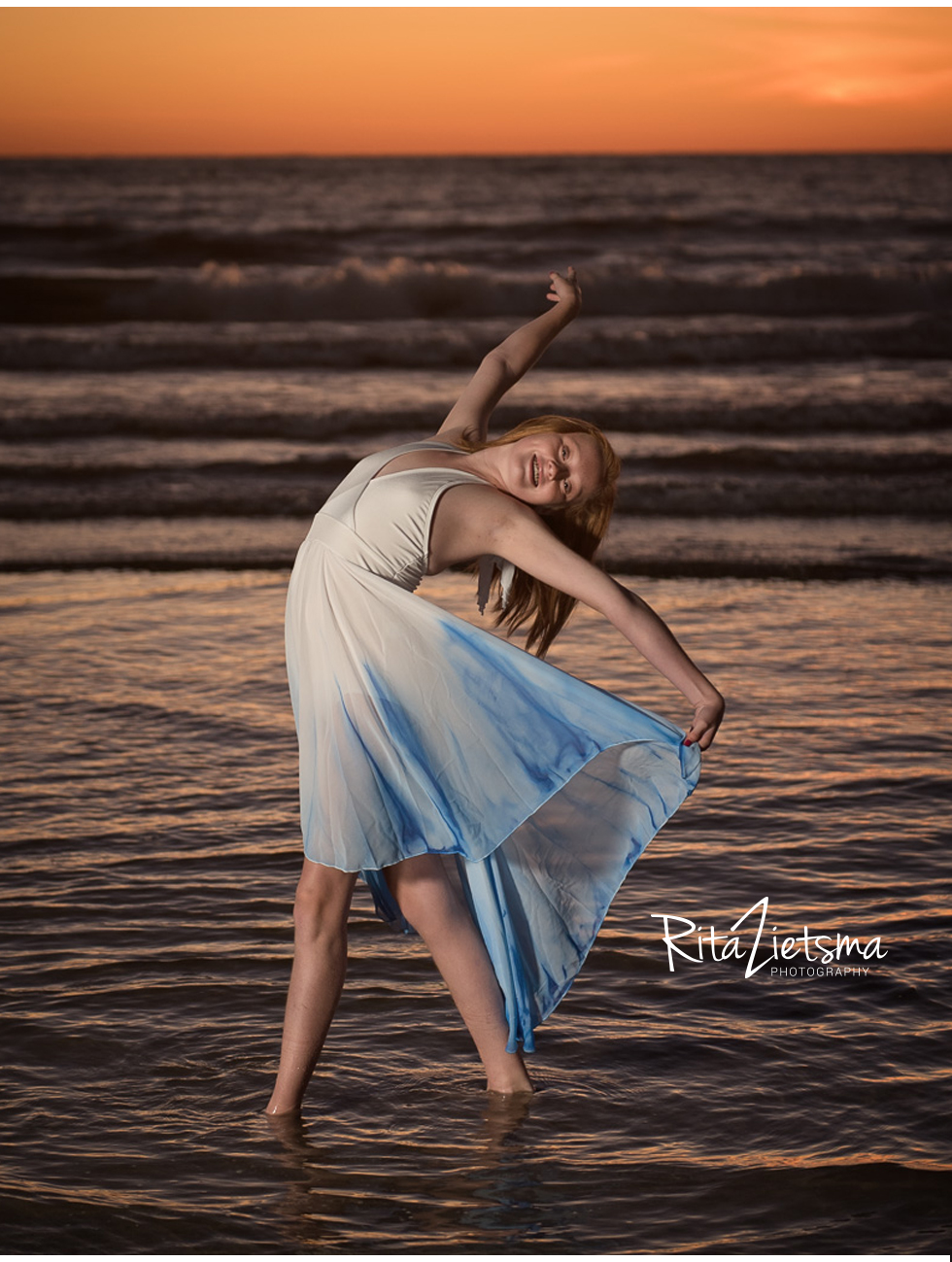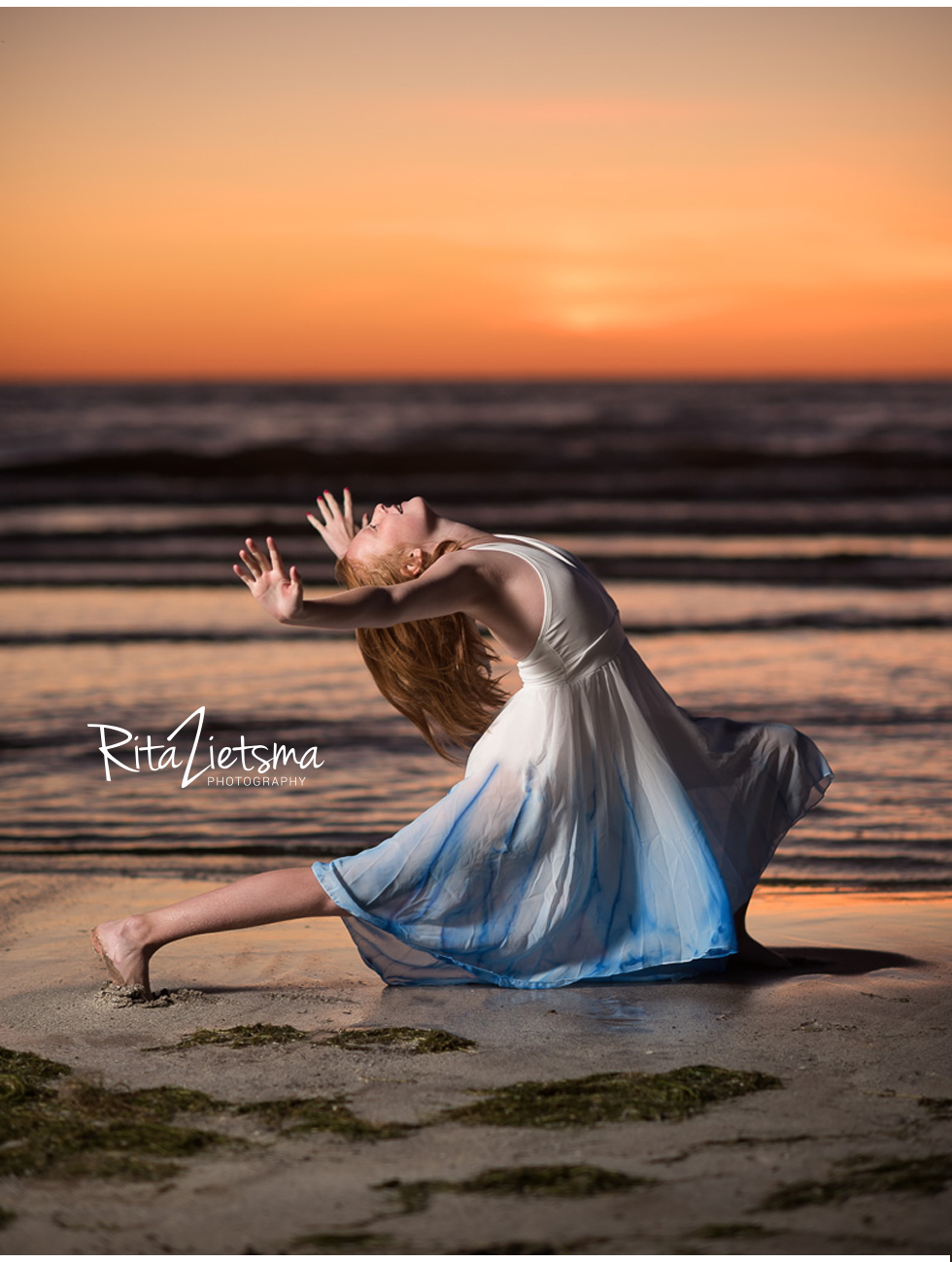 After the sun was fully up, we drove to Village Square in Burlington. Here we were able to capture some more variety for Issy's portfolio.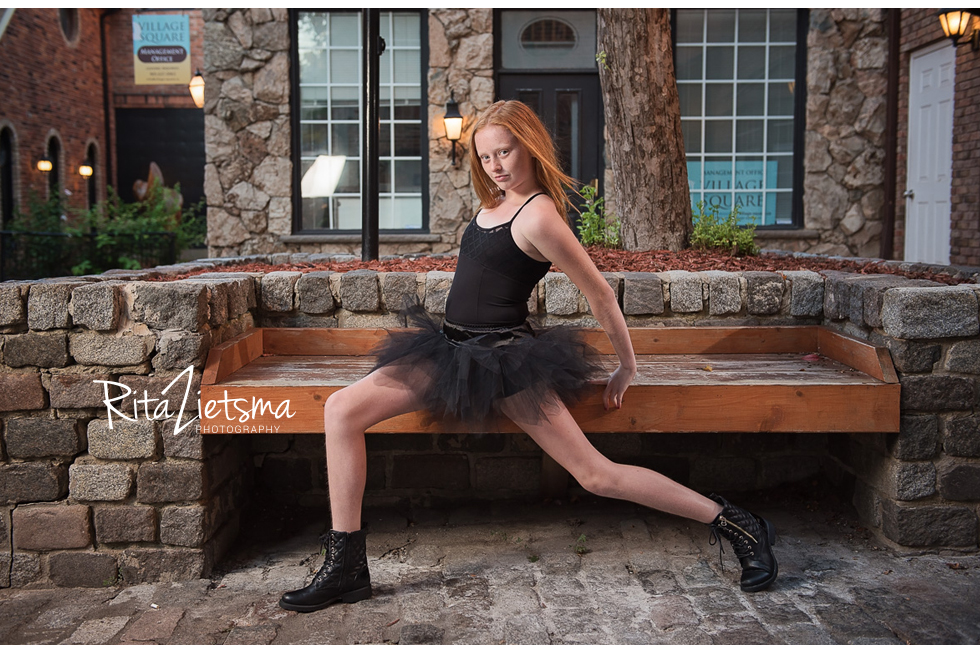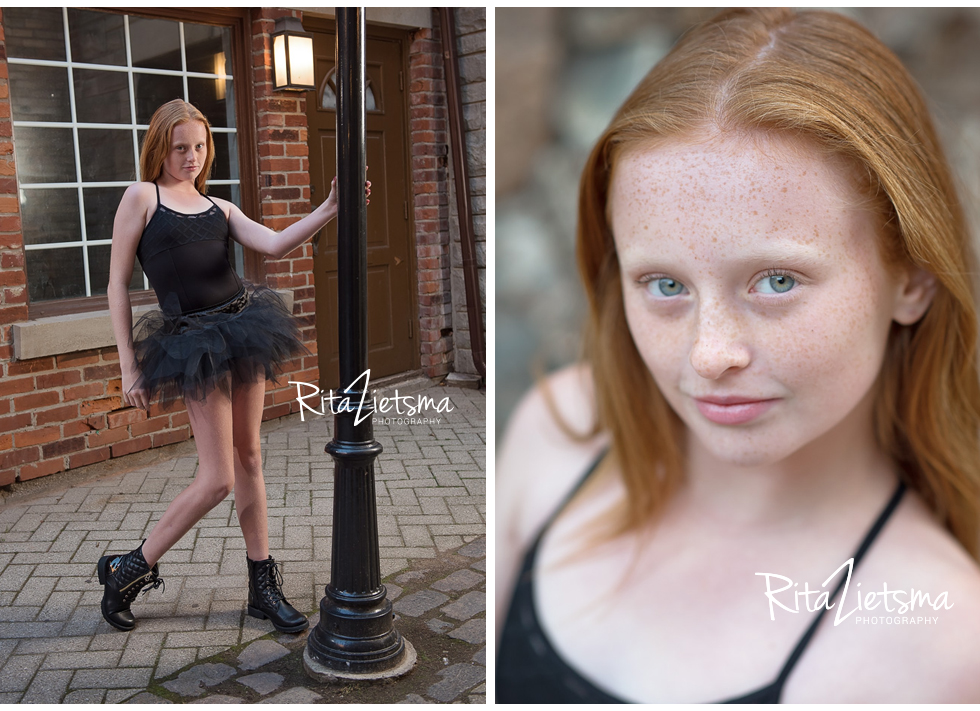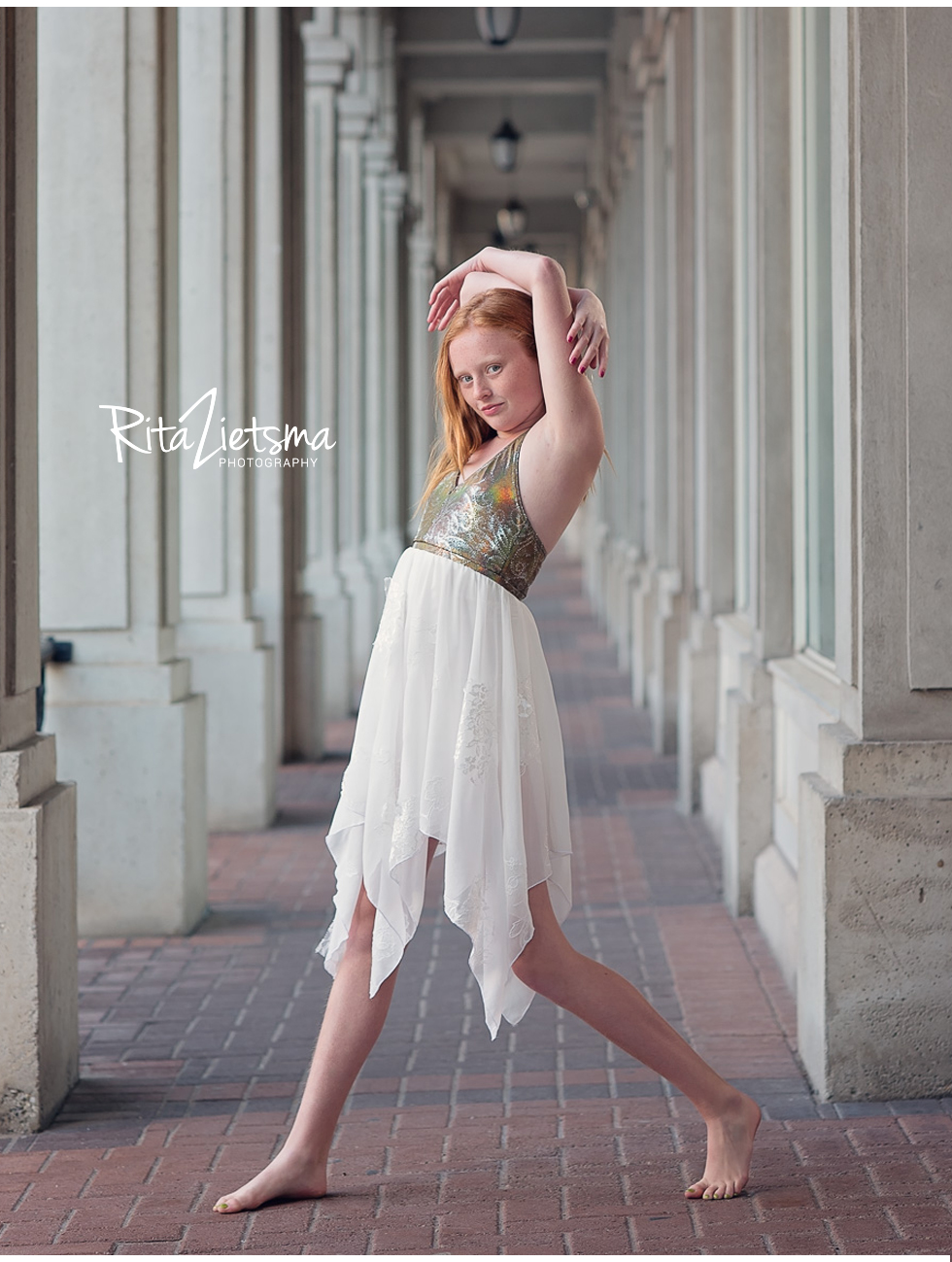 Thanks for allowing me to capture your dance photography session Issy. Thanks also for bearing the chilly, early morning temps. You were amazing.