The Kids Photography Scavenger Hunt
Today, everyone has a camera at their fingertips thanks to smartphones. It seems like everyone loves taking pictures as well. Right now it also seems that, thanks to social distancing, and during this time of school closures, many kids have some extra time on their hands.
So I've created this kids photography scavenger hunt project. My aim is to help kids learn a little more about photography and to give them something fun and creative to do at home. If they want, they can share their shots in the FB group. (see below)
In the next couple of weeks I will create a post a week for the kids photography scavenger hunt. In the post I will give the kids a list of words.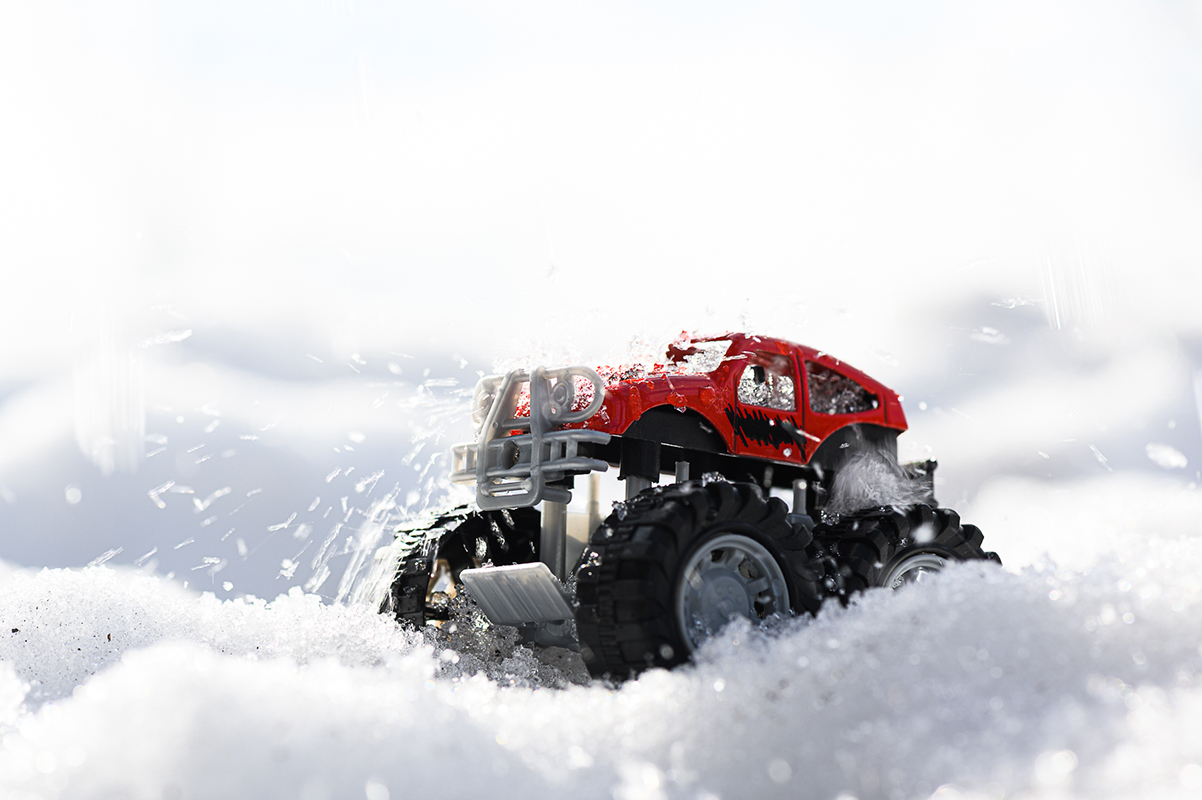 The idea is that the kids (or anyone who wants to participate) take a picture for each word on the list. For example, if one of the words on the list is "car" I could take a picture like the one on the right. I simply took a toy car and put it into a snowbank and took the picture.
Other than keeping it kid friendly and safe, of course, there are no rules – be creative and think outside the box. Kids, be sure to share your ideas with your parents so they know what you are up to. 🙂
Week 1 – Storytelling Photography
Feel free to read the copy below, or watch the video.
For our first week of the hunt let's talk about storytelling. In school you learn lots about storytelling. You read stories. Your teacher might even ask you to write stories. If you remember back to being in kindergarten, many of your first story books were picture books, with very few words. Well, with photography, you can also tell stories without using words.
For your first list, I'm going to give you a list of words. You can take a photo for each word. When you put all your photos together they will tell a little bit of the story of your experience of being asked to stay at home for the during this time of school closures.
Here are some tips to help you get some great storytelling images.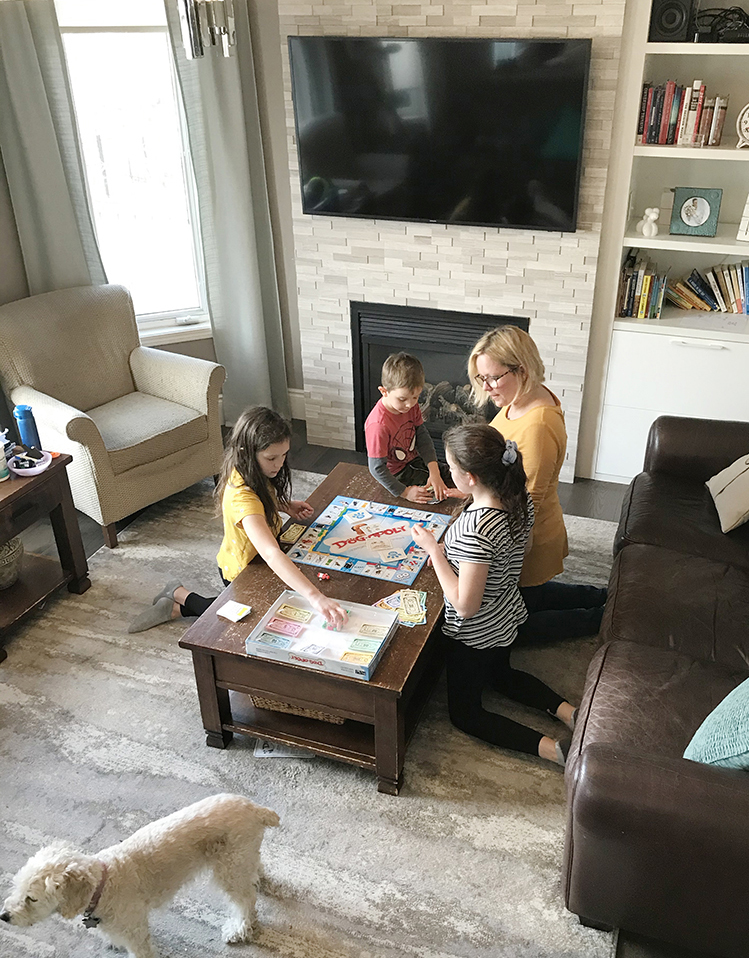 Part of telling a story is showing people the big picture – what is happening and where it is happening. In photography we call these the "wide" shots. Here is an example of a wide shot. Notice the whole family room is in the shot, so you see where the event is taking place. You see a family in the shot and you see what they are doing. They are playing a game. The story is of a family playing a game together, at home, in the family room.
But every photo in your story should not be a wide shot, as that is only part of the story.
A good story teller also tells the reader about the smaller details in the story.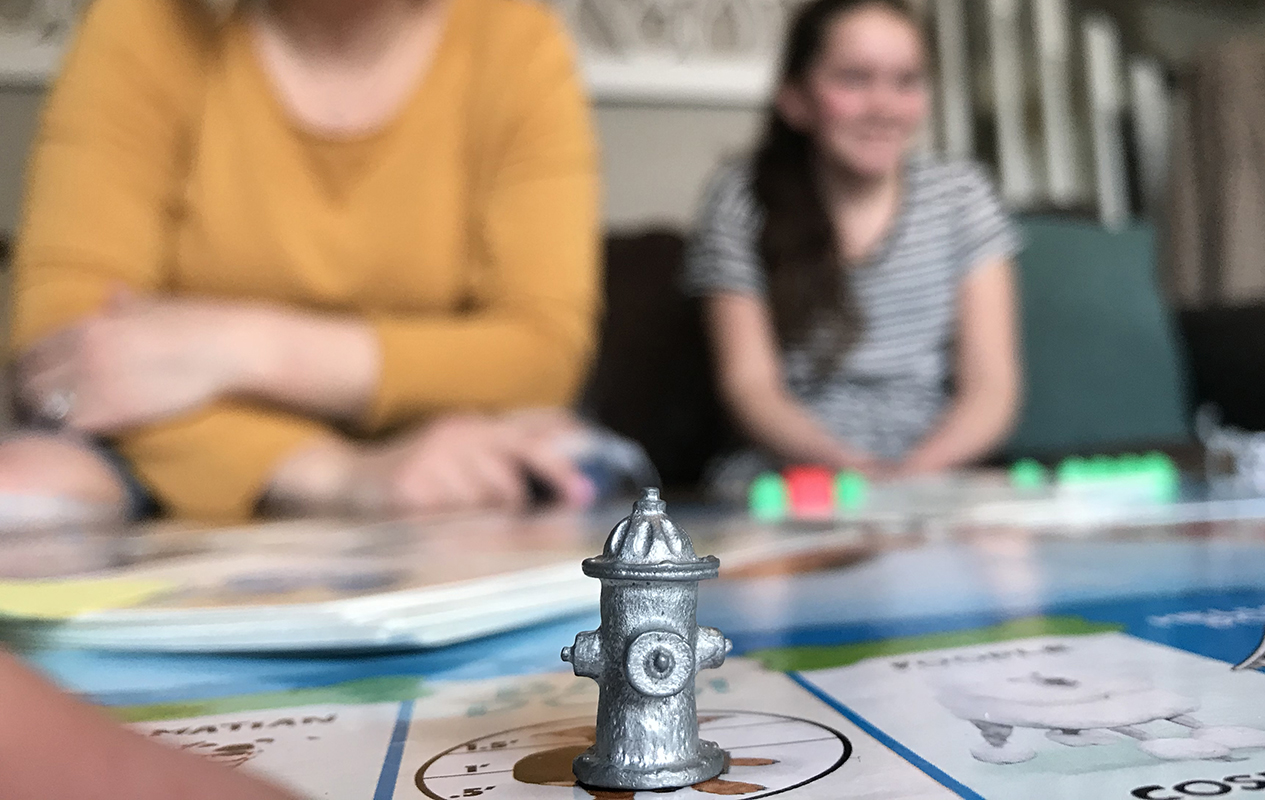 In photography we call these the "close up" shots. Here is an example of a close up shot. The photo is of the board game with the game piece. The game piece is sharp and close up – so that is the subject of the photo. 
When we want to use several photos together to tell a story we need to use both wide shots, and close up shots.
Emotions and Expressions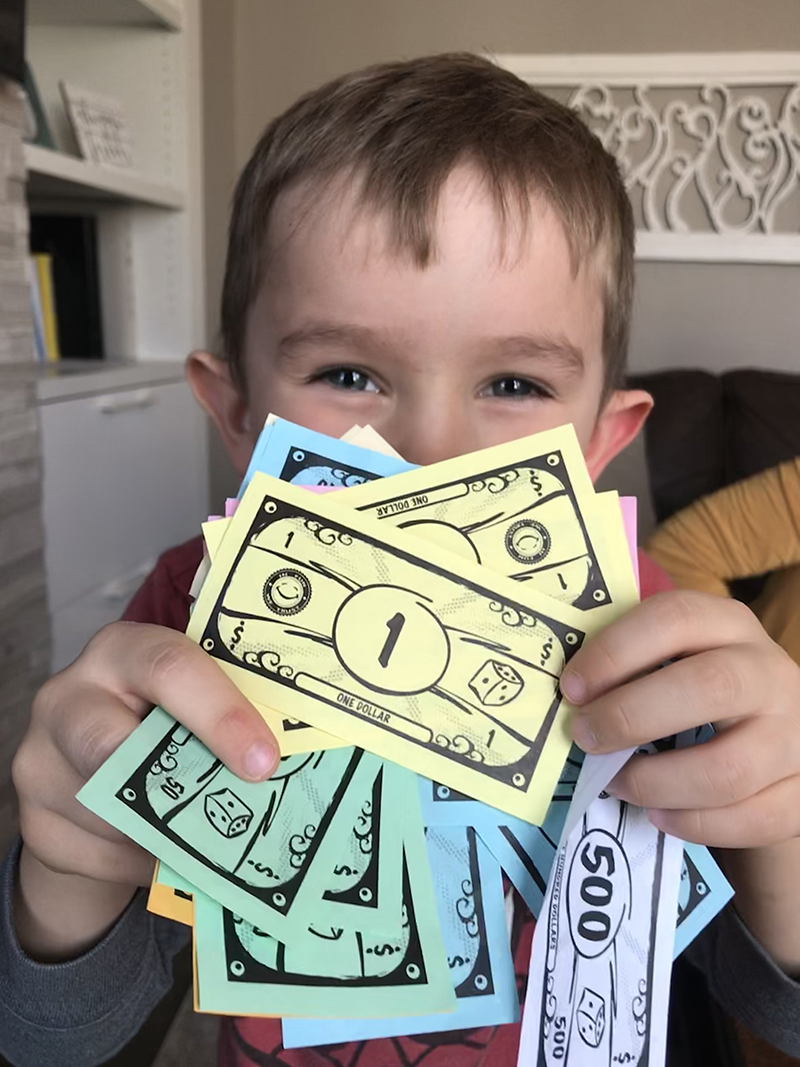 If you want to take a photo of a person's face – remember that you don't have to ask them to smile. Good storytelling pictures often include people's emotions and expressions – people really laughing, people having fun not looking at the camera, people surprised, or maybe people thinking. These can be tricky to capture – but it's a lot of fun trying to take pictures with different emotions and expressions.
Planning Your Photo
Part of the fun of taking a great photo is planning the photo.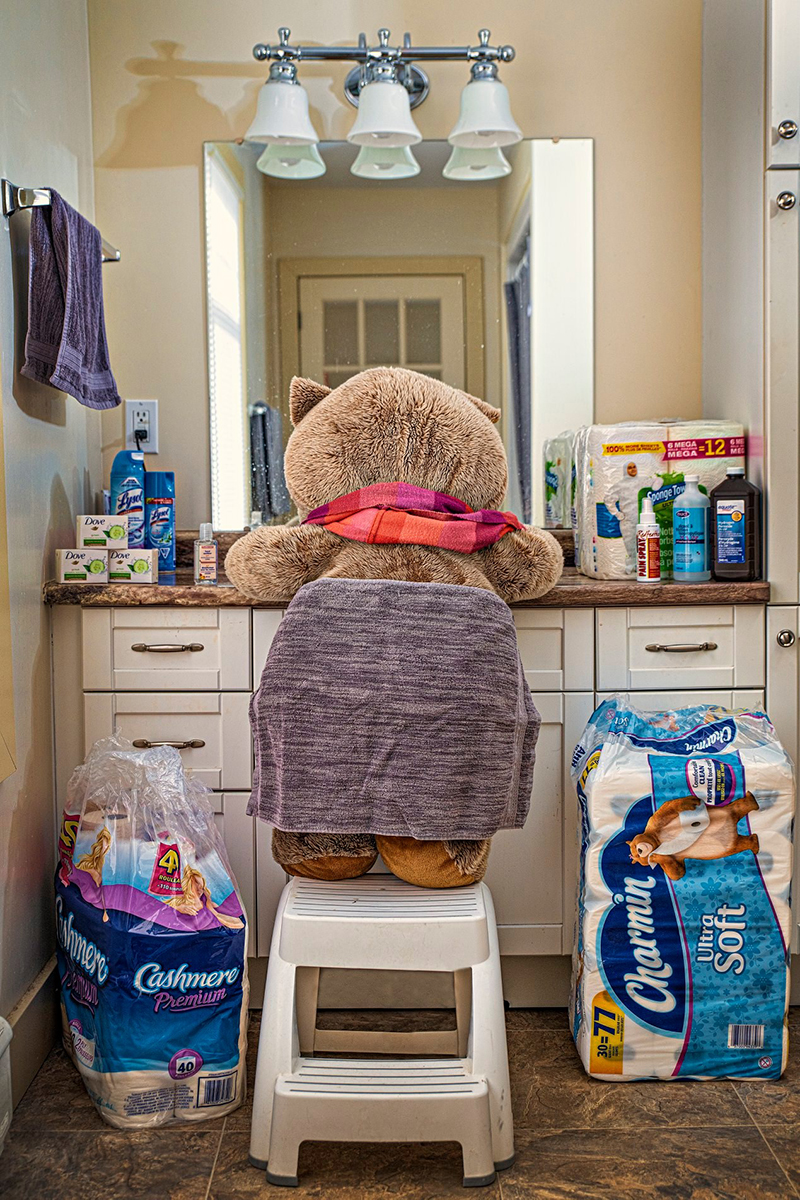 For some of the words on the list you will definitely have to make a plan. Think about what things you want in the picture, and what things should not be included in the picture. If we look at this photo, taken by my friend Joseph Leduc, he really had a great plan as to what to put in this image to make it fun and interesting.
Don't forget – you can take several photos for each word and then just pick your favourite photo. The key is to have lots of fun.
LIST
At last, here is this week's list of 5 words or topics to capture creatively. Try to take one picture of each word – so you have 5 pictures all together.
1. something I made this week – so you have to make it first 🙂
2. washing hands
3. my toy(s)
4. me doing a chore
5. favourite
Remember to take wide shots and close up shots. If you take pictures of people's faces, remember to try to get some good expression. And remember to plan your photos before taking them. These 5 shots together will tell a nice little story of your time at home during this time of school closures.
What do I do with my photos?
If you would like to share your photos – ask to join the kid friendly Facebook page. Yes, I realize most kids aren't on FB, but I'm hoping this project will give parents/guardians and kids something fun to do together (at least the posting and sharing part). This also lets you parents/guardians control what your kids are posting. Sharing your photos is a lot of fun. Seeing all the other creative images that everyone else took for the same words is awesome as well. Perhaps it is one more way to connect us all, while we remain in our homes.
Here is the link to the Kids Photo Scavenger Hunt Facebook Group
Have fun and share your images if you wish. We'd love to see them.
And if you're all done Week 1 – Here is Week 2 – Kids Photography Scavenger Hunt – Lesson and List