Celebrating the strength, wisdom, and beauty of women 40+ through powerful photos and stories
Imagine a world where the beauty of a woman is not defined by age, weight, the colour of her hair or the lines on her skin – but instead, her beauty is defined by her experience, her story, her wisdom, her uniqueness, and her confidence. Imagine that beauty has no expiration date!
The conversation has begun. Change is happening.
Ladies, we are just getting started and I want to be a part of the change.
This year I am profiling 40 amazing women in their 40s, 50s, 60s+. I'd love you to be one of them. I want to hear your stories. I want to capture YOU in incredible photos that you never thought possible. Together we can show ourselves, our daughters and the world what it means to be comfortable in your own skin, to own your own power and to age with grace, confidence and beauty.
Join me in celebrating that
being YOU is BE-YOU-tiful !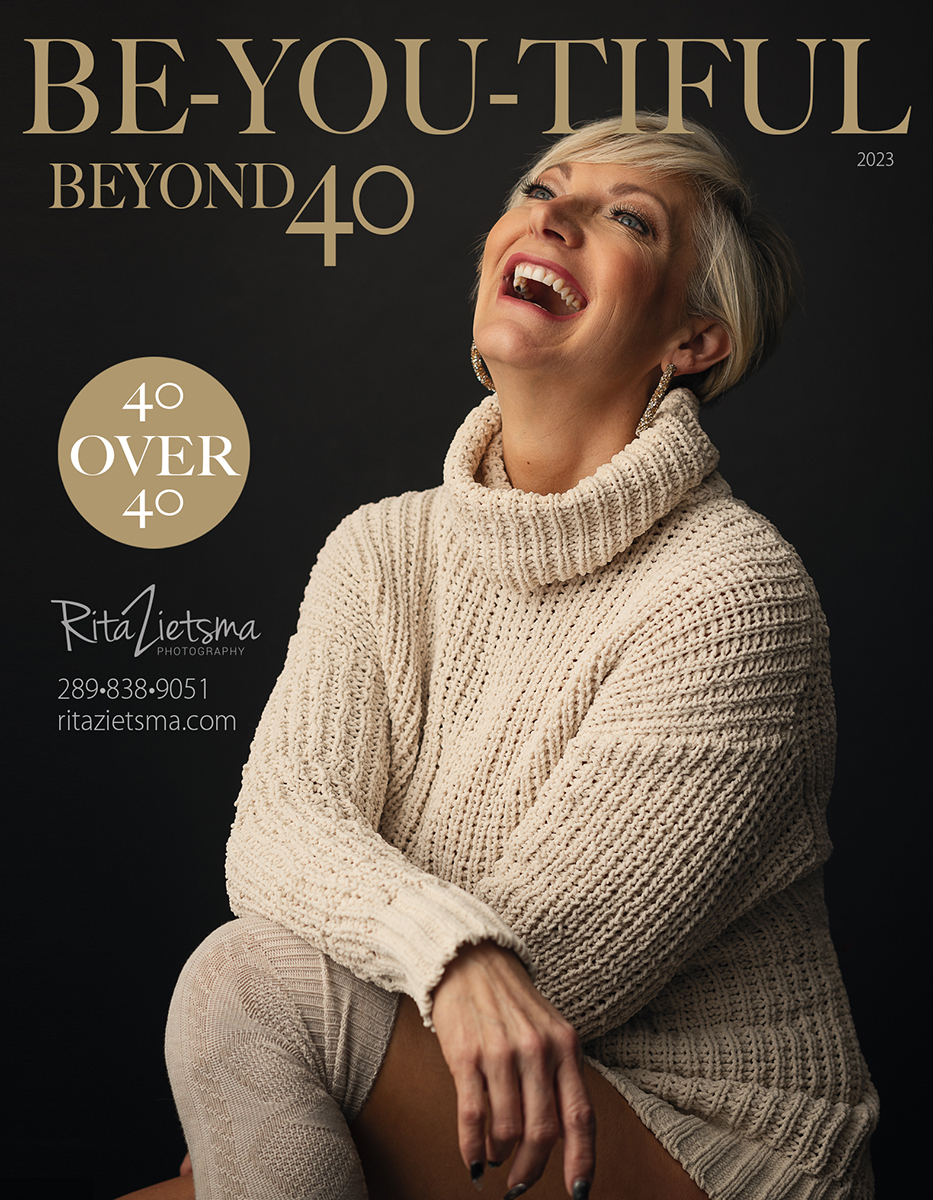 The 40 Over 40 portrait experience will culminate in a magazine featuring the stories and favourite images of all 40 amazing participants. Each participant will receive a gorgeous, printed copy of the magazine.
Scroll down for more details.
Are you a women who is in her 40s, 50s, 60s+ ?
Then this is for you!
Why The 40 Over 40 Project?
My name is Rita. I'm in my 50s and I'm embracing it. I feel that as I get older I'm becoming more and more who I'm meant to be. Yes, I have more silver strands, more lines, definitely more aches and pains, and the number on the scale is higher than it used to be. But I'm learning to be okay with that. I've earned the lines and silver strands. I work at keeping my body healthy and strong, which is so much more important than the number on the scale. I have a few friends who didn't get to make it to my age, so I wholeheartedly believe that aging is a blessing.
Over the past many years I've had the pleasure of meeting many strong, influential, compassionate, giving, funny, wise women from diverse backgrounds, with different views of life, different goals and different stories. The biggest thing I've learned is that women are incredible and resilient and deserve to be celebrated.
Let's show ourselves, and the world that beauty comes from our strength, and from our character and spirit within. It is ageless. It is timeless.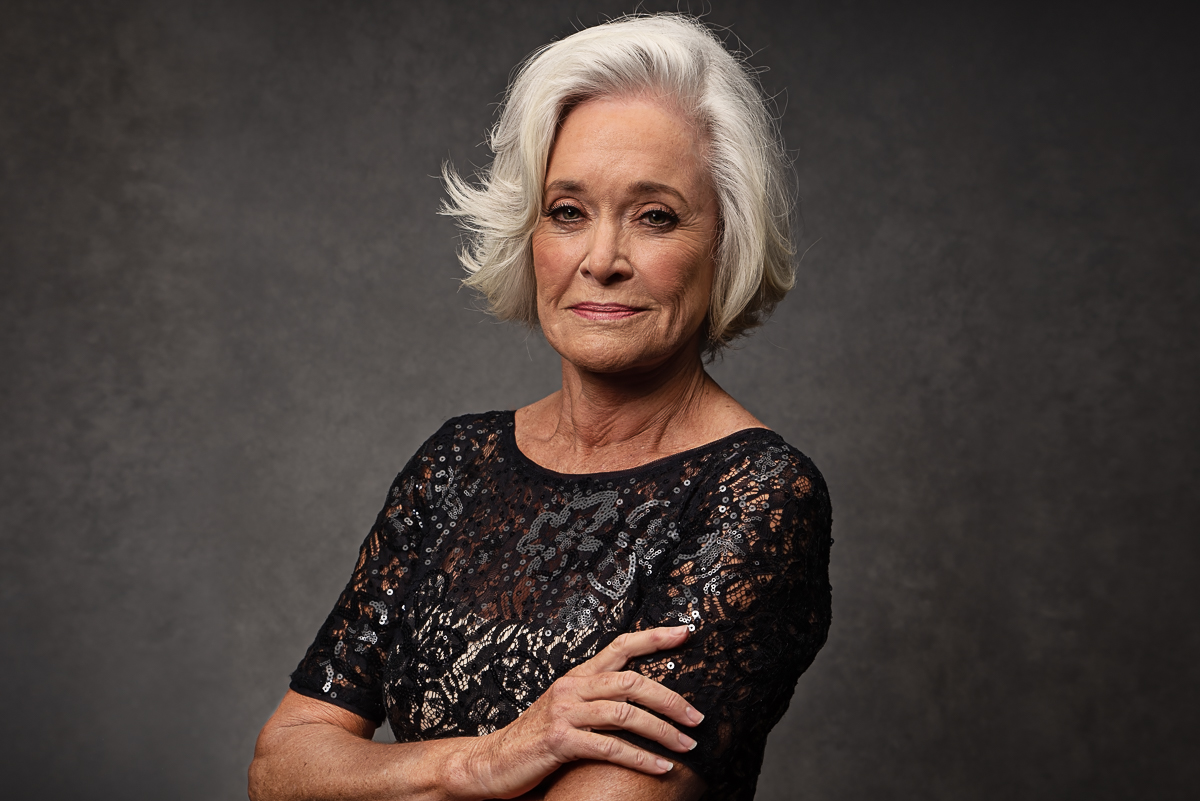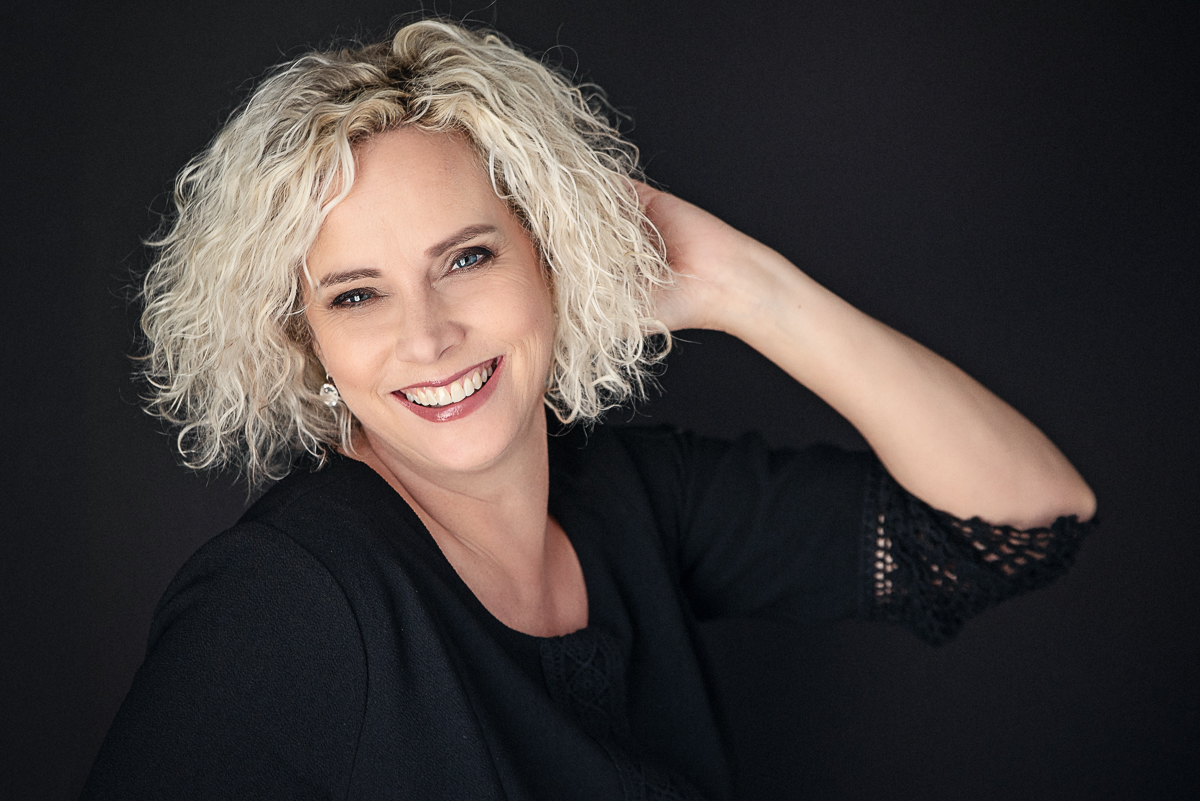 "Life isn't about finding yourself. Life is about creating yourself."
~ George Bernard Shaw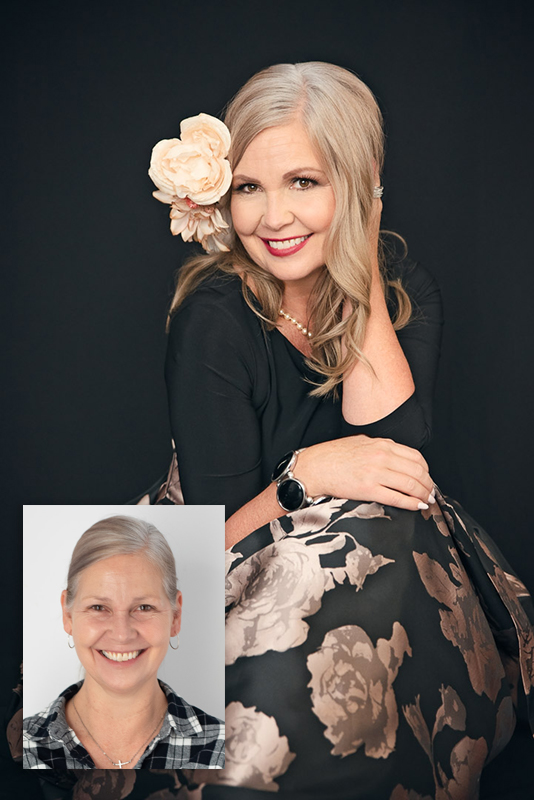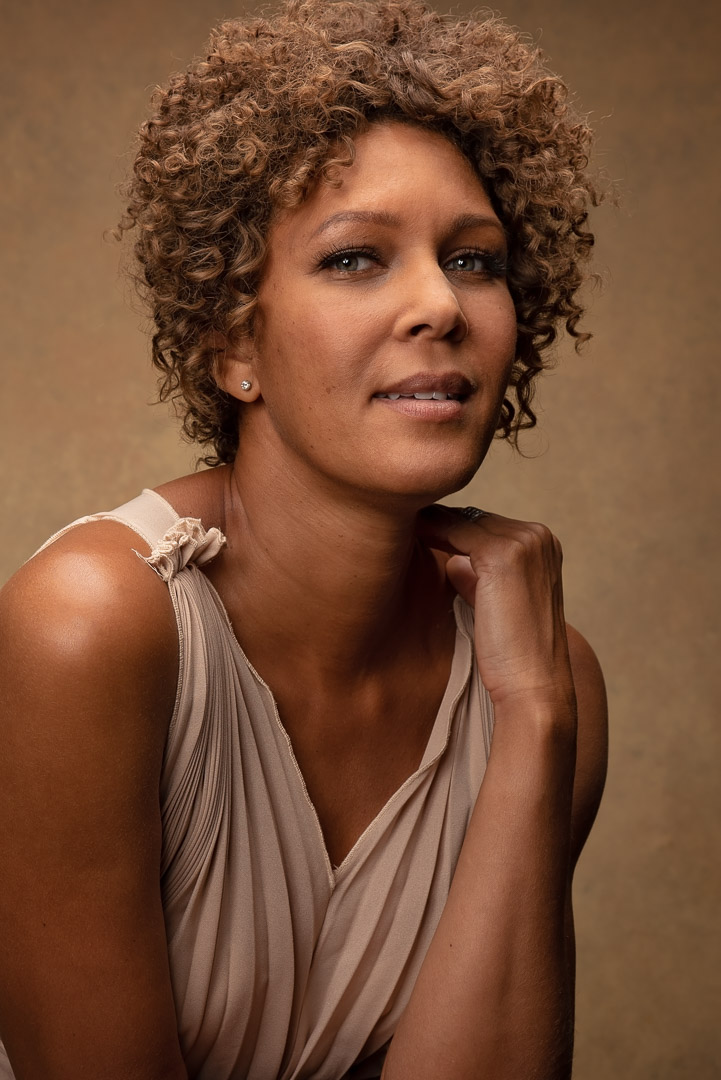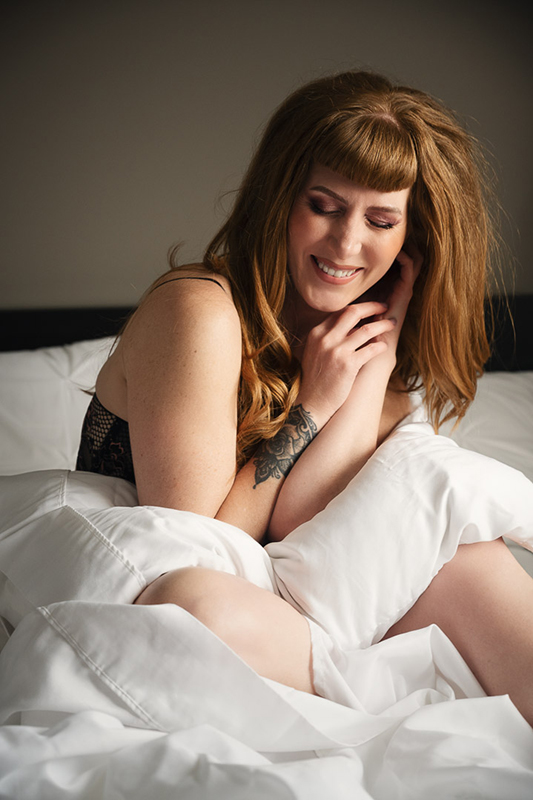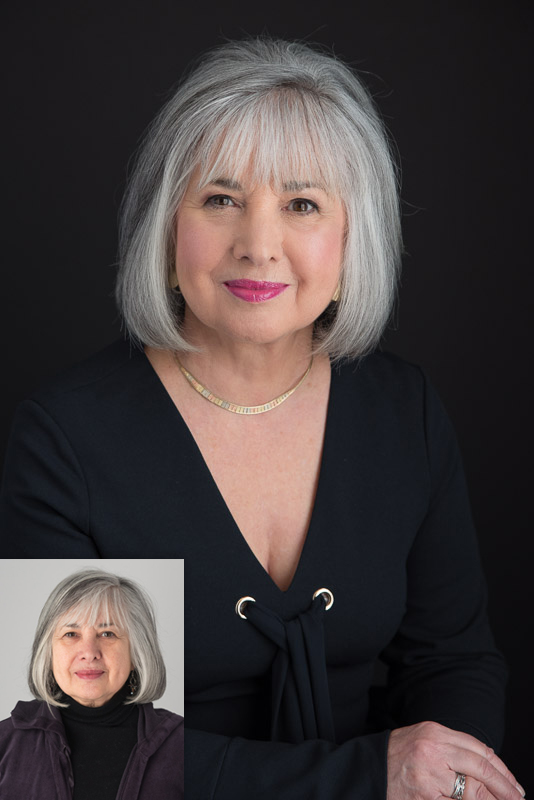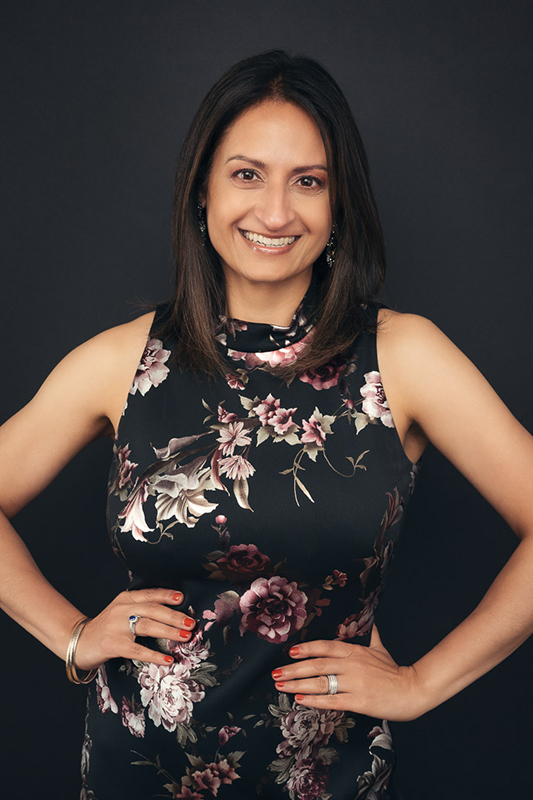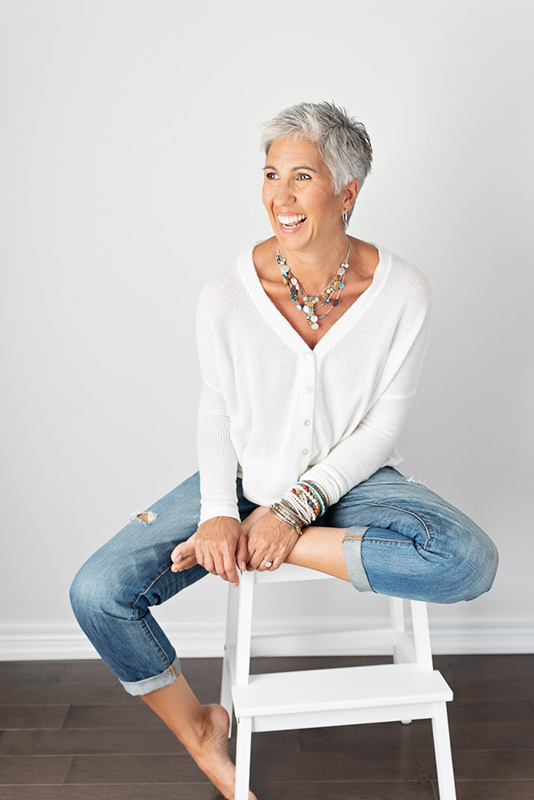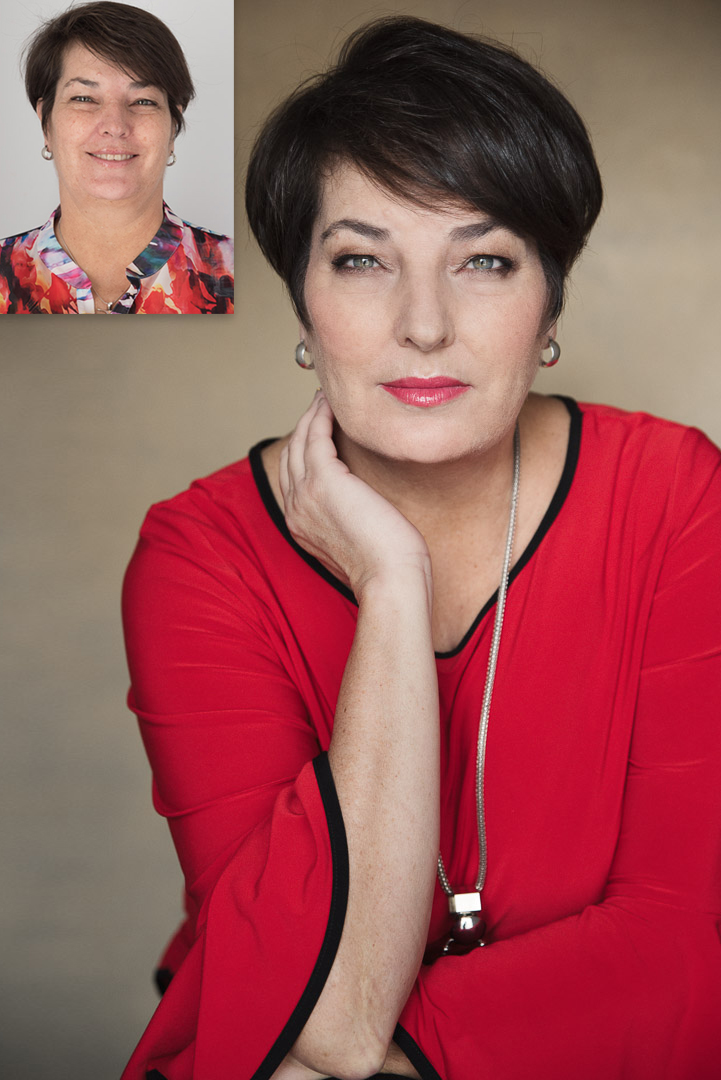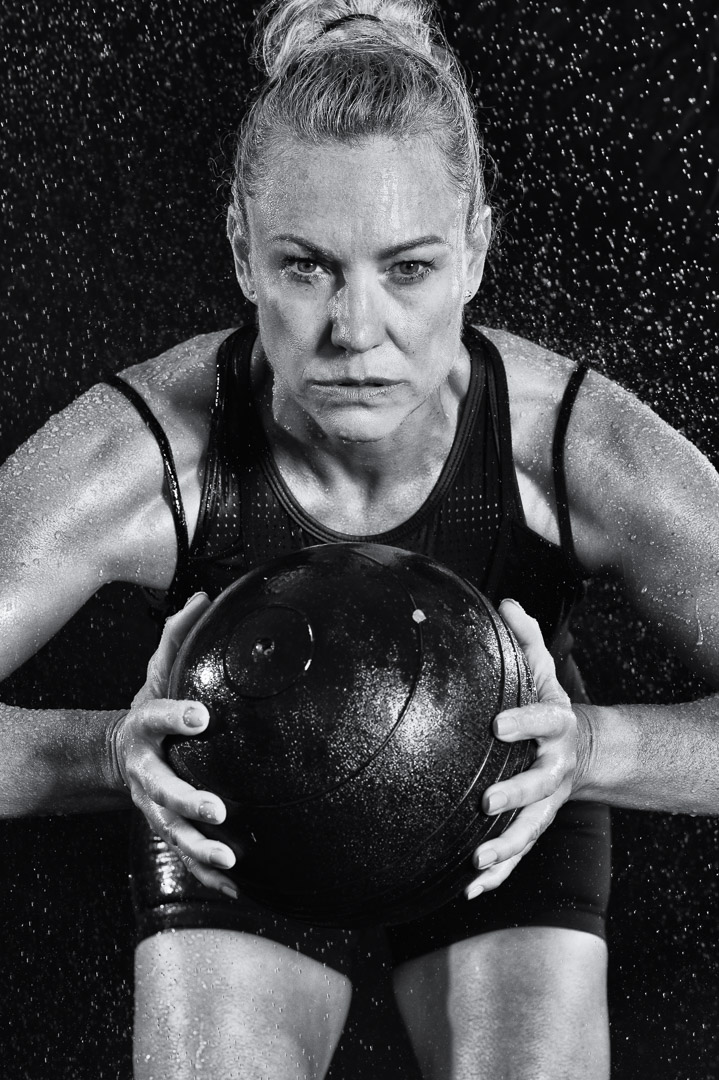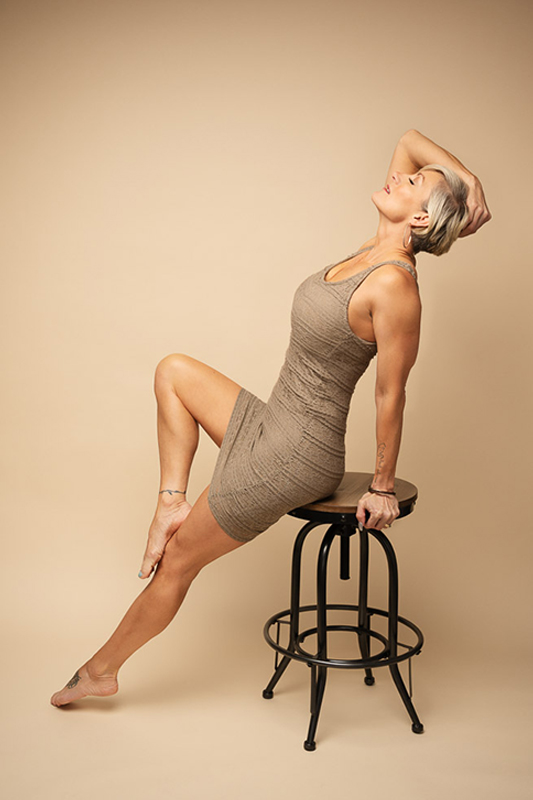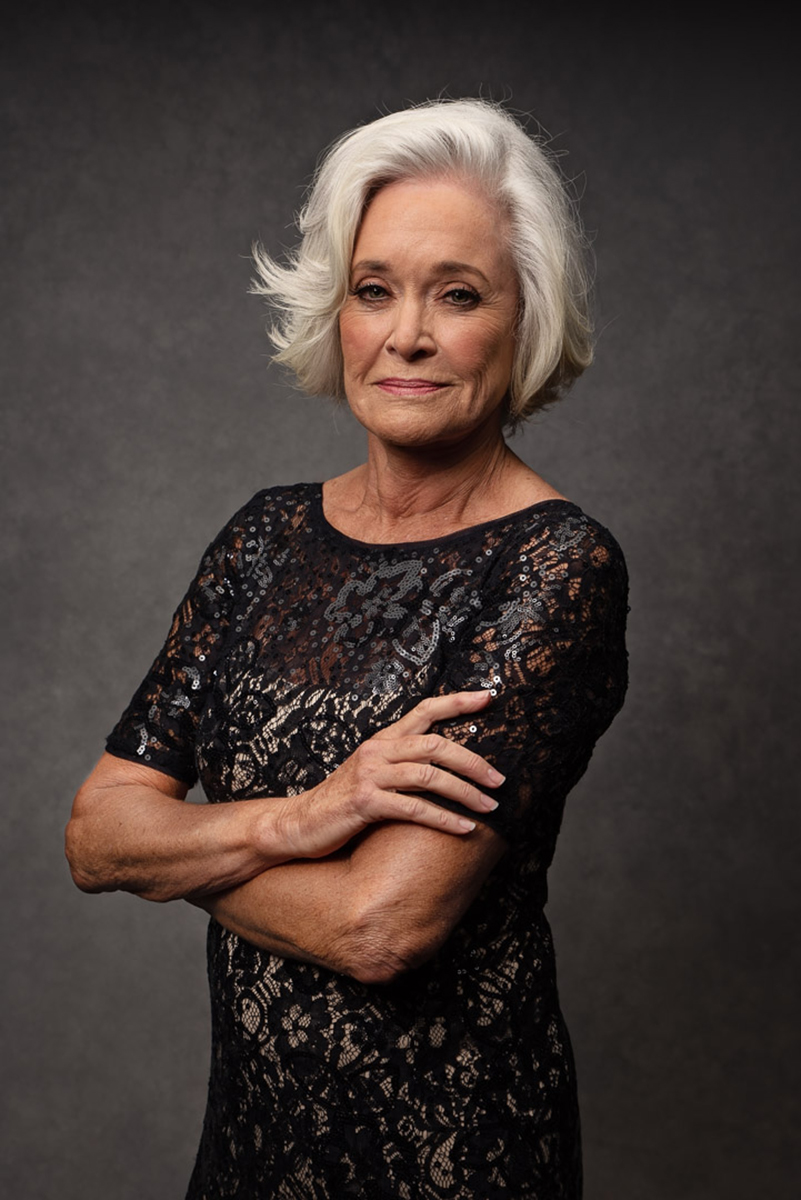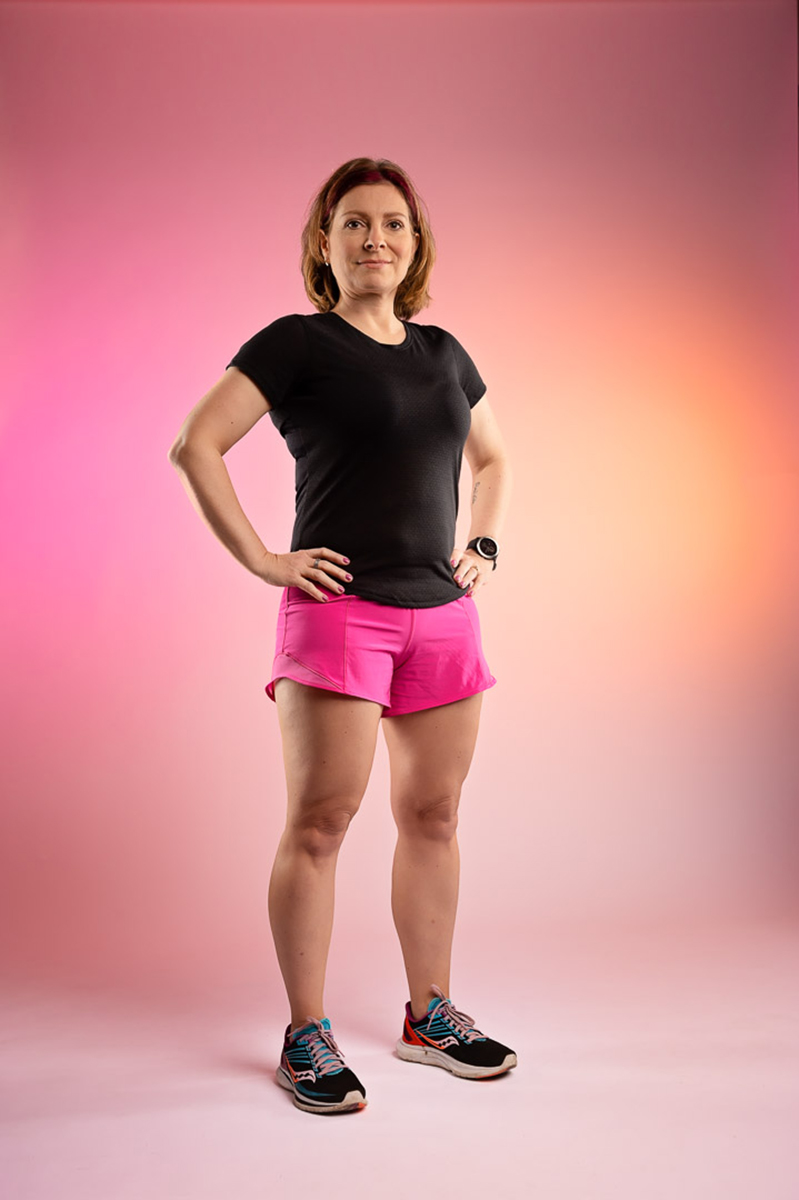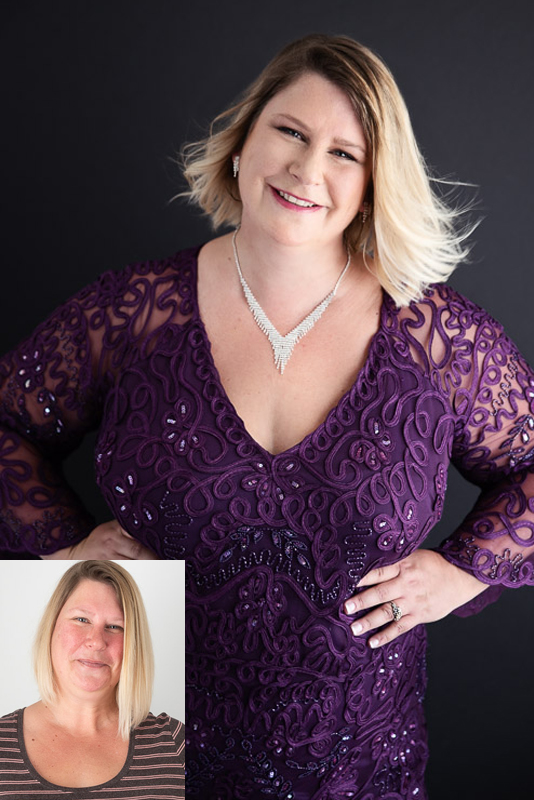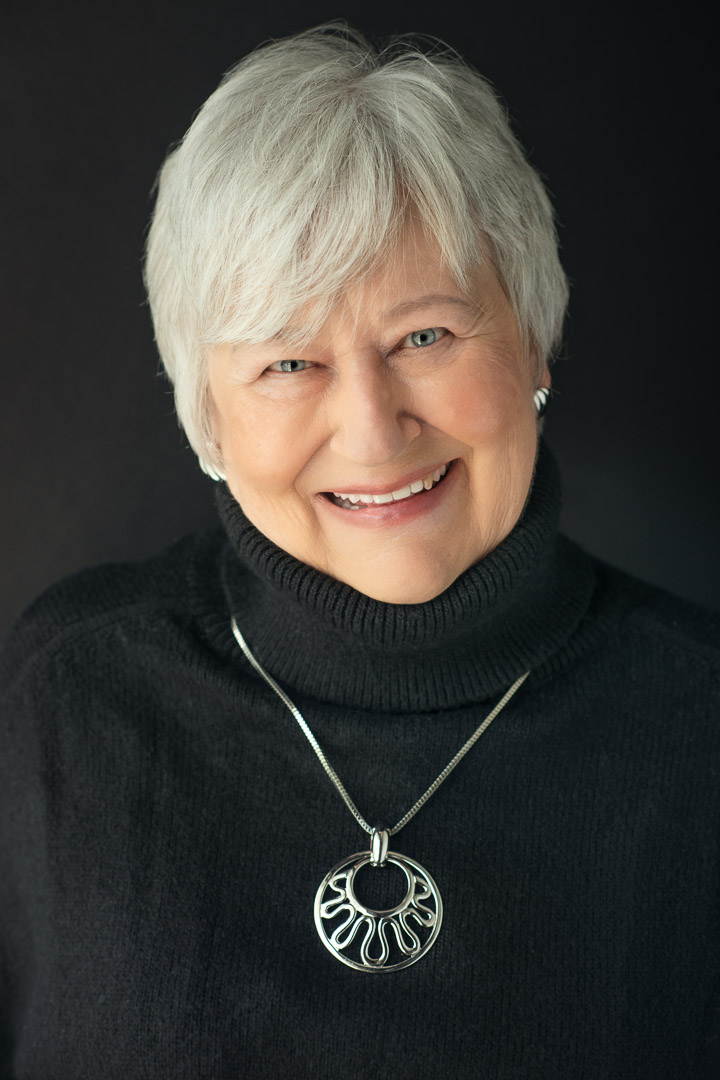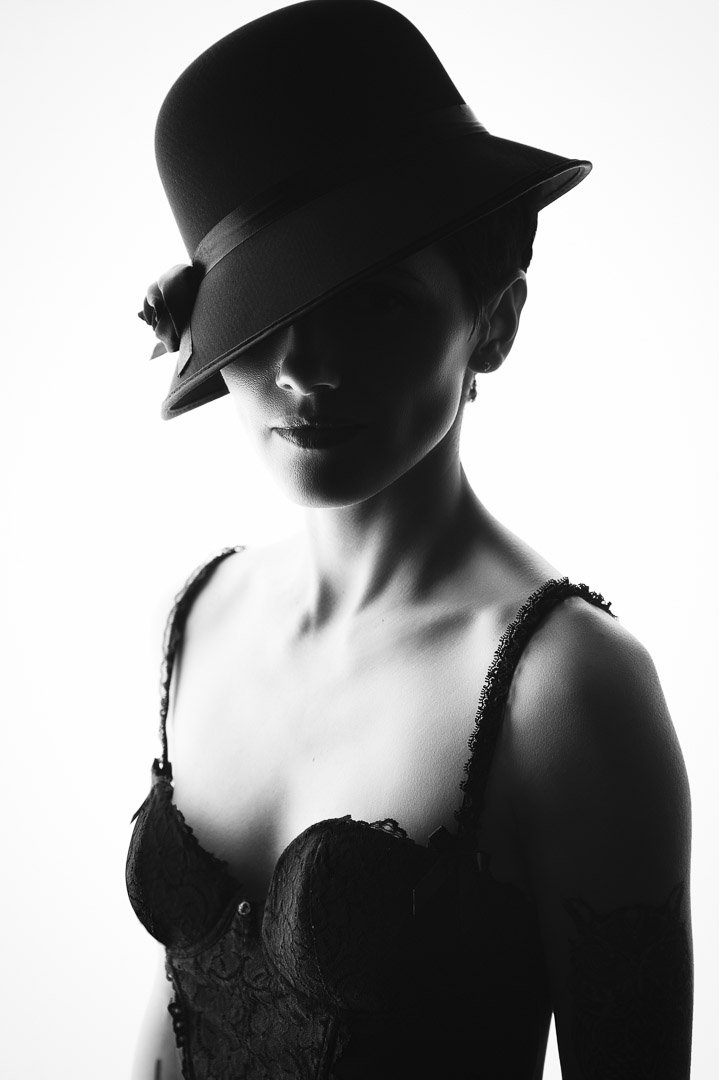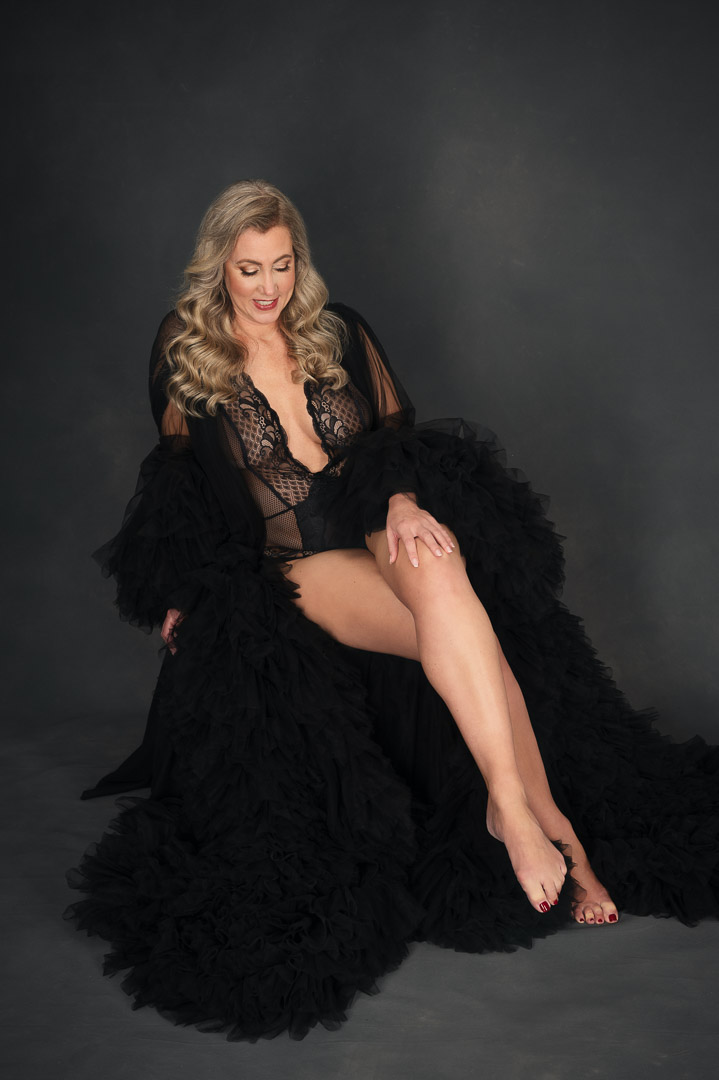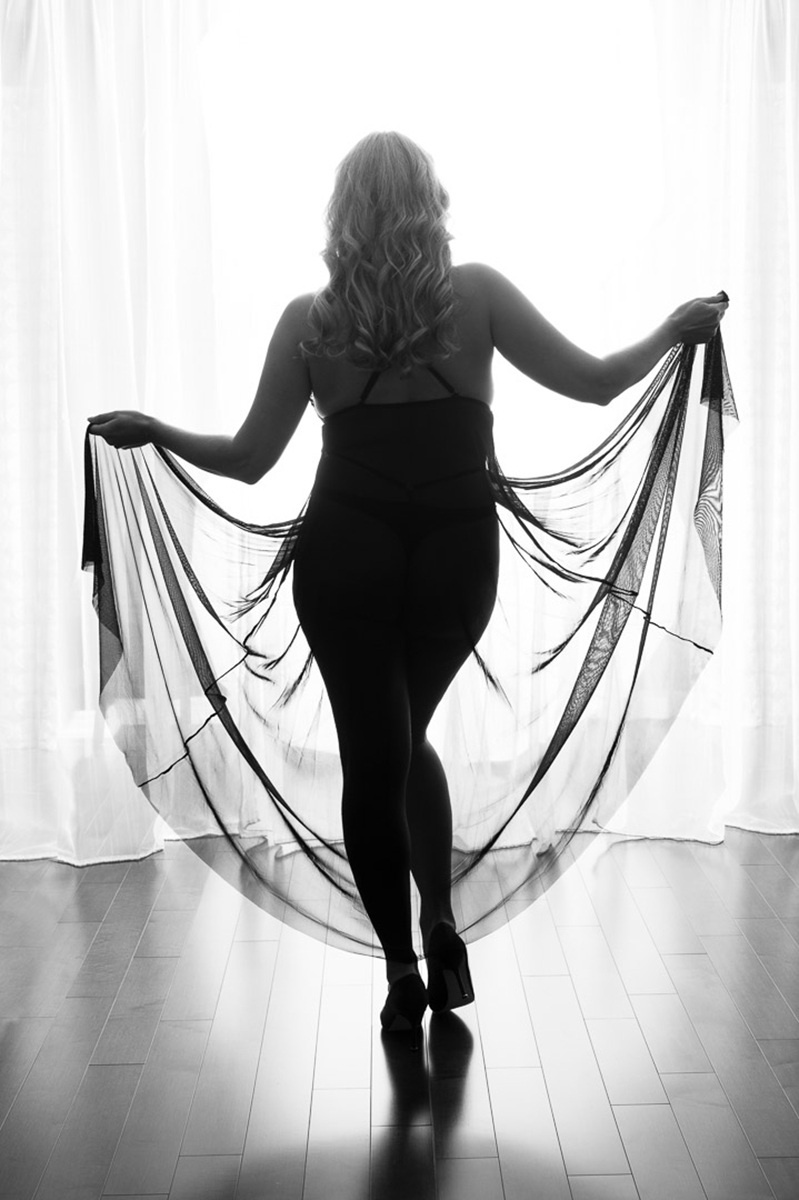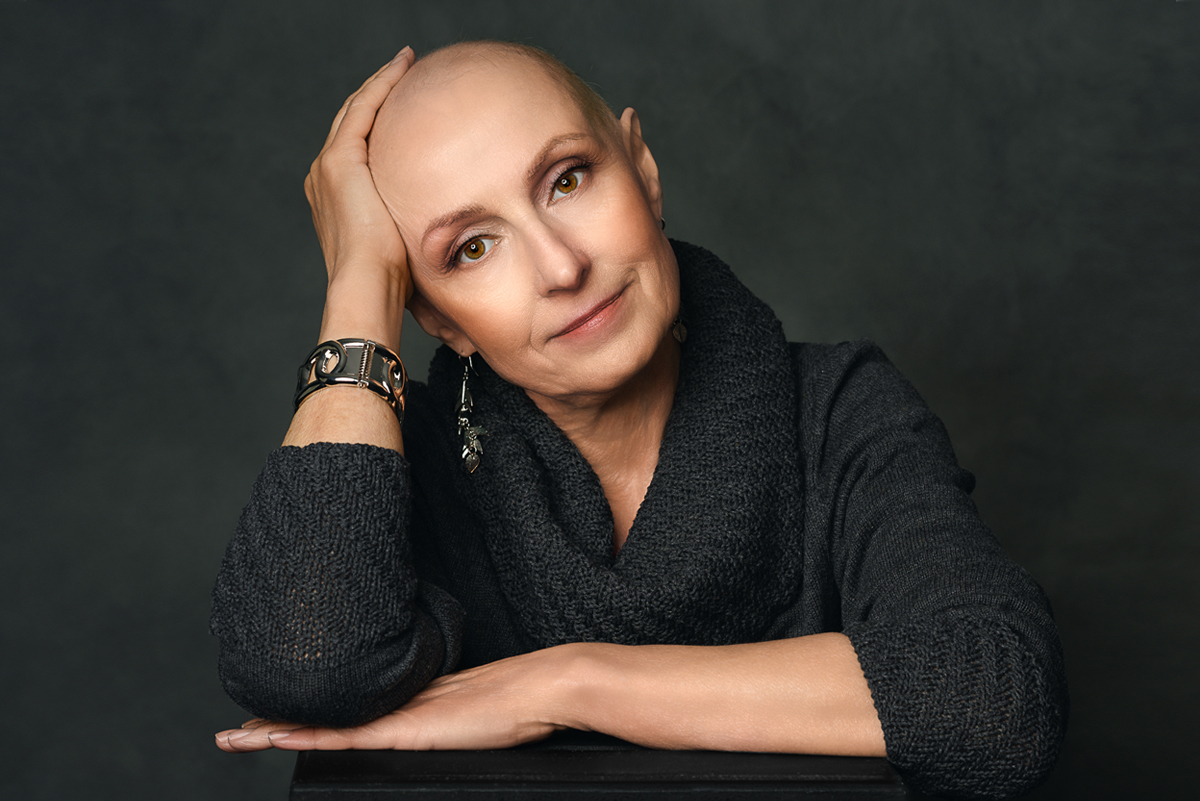 Why Should I Participate?
Because you are "beautifully and wonderfully made" (Ps 139)

To celebrate a milestone birthday, empty nesting, conquering a disease, marrying the right person, a divorce, achieving a hard won goal, to remind yourself how awesome you are as you battle an illness, finally seeing results of a long battle for women's rights, etc etc

To honour what makes you beautiful and unique no matter your shape or size

To embrace every stretch mark, well earned line, battle scar, and silver hair

To stand in your own power with body positivity, strength and courage

To learn to love the reflection looking back at you in the mirror

To show the world that you only get better with age and 

To acknowledge that loving yourself is anything but selfish

To help other women stand in their potential by stepping out of the shadows
The be-you-tiful beyond 40 Project includes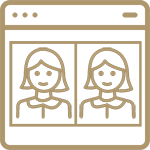 Pre-session Consultation
Two weeks before your session, we will meet via Zoom. I'll get to know a bit more about you, what makes you unique and how you want to be seen. We'll plan a custom session just for you – including how to prepare and what to bring on your special day.

pro hair & makeup
Look your best and feel your best with our professional hair and makeup artist. She will work with you to create the look that you want.

Access to our Couture Wardrobe
Borrow one of our couture gowns, bring your own beautiful dresses, your favourite casual outfit(s), or some beautiful lingerie. This session is all about you.

Guided Studio Photo Shoot
Our award winning photographer will guide you and pose you to look and feel amazing. Everyone is photogenic in front of Rita's camera.

Portrait reveal
Within a week of the session we'll have a private Zoom reveal session where you get to see your beautiful images, select your complimentary portrait and have the opportunity to purchase more.

One Beautiful Gift Print
You will be gifted an archival quality print, matted to 8×10, with its corresponding digital file. It's my thank you for participating in the project.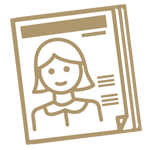 Inclusion in Our Magazine
Each participant will receive a beautiful, printed copy of our special edition magazine featuring the stories and favourite images of YOU and 39 other amazing women.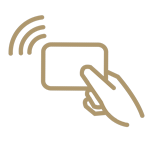 Payment Plan Options
Payment plan options are available.

Satisfaction Guaranteed
The most difficult part will be choosing from so many amazing images.
ONLY $450 for Participants
It's SO Much MORE Than Just Taking Pretty Pictures
It's an unforgettable, empowering, celebrity-style, magazine portrait experience that allows you to reconnect with yourself and feel unapologetically beautiful in your own skin –  and that just gets better with age.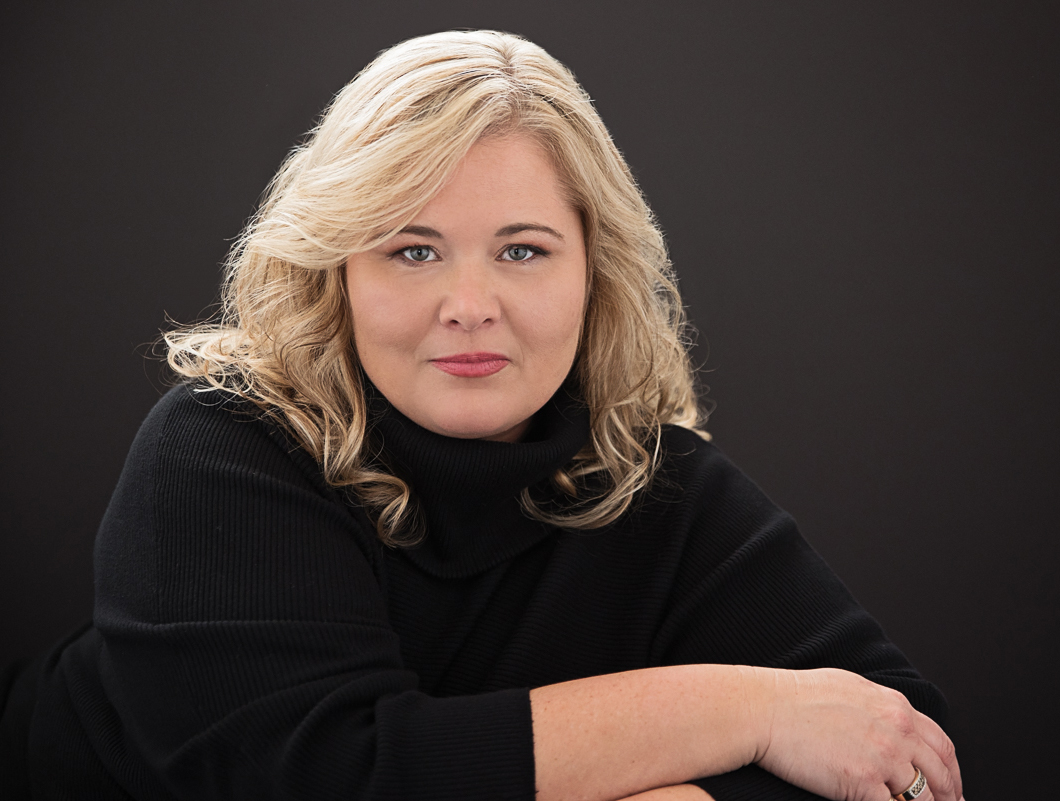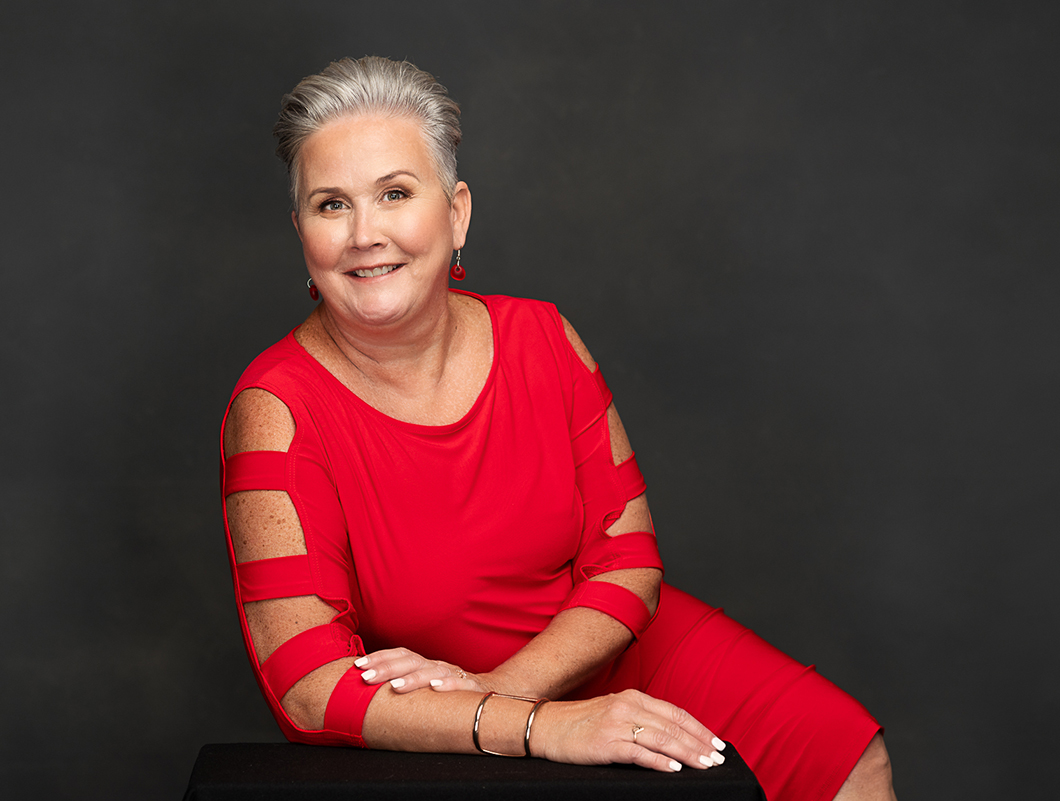 The BE-YOU-tiful Project will be promoted so be sure you are ok with the following:
You will be interviewed before and/or after the session (maybe video interview) so that we can learn and share your story

Your images will be shown on my website, on social media and in a magazine that will go out to all of the participants (Rita Zietsma's choice, but Rita Zietsma will consult you about the selected images)

Before and after images may be shown on my website and/or on social media

You must be at least 40 or turning 40 in 2023 to participate.

We are hoping to get women of ALL ages over 40 – beauty has no age limit.

This is not a personal branding or business headshot session.
Spots Are Limited.
Be Sure to Fill Out the Form to be Considered.
My name is Rita Zietsma.
Over the past decade I've fallen in love with portrait photography. I believe all people are unique and are beautiful. Everyone has a story to tell, a story that can be told in portraits. I have worked hard over the years to gain mastery in portrait photography, and have become an internationally accredited Portrait Master.
Amazing portraits have the ability to build confidence and to empower you. There is nothing like seeing a woman look at her images and cry with delight as she sees her own beauty.
I would love to capture YOU – your story, your beauty, your soul, your purpose, your quirkiness, your personality – YOU. Let me show you how beautiful you are.
We are not promised a tomorrow, so now is the time to get your portraits taken.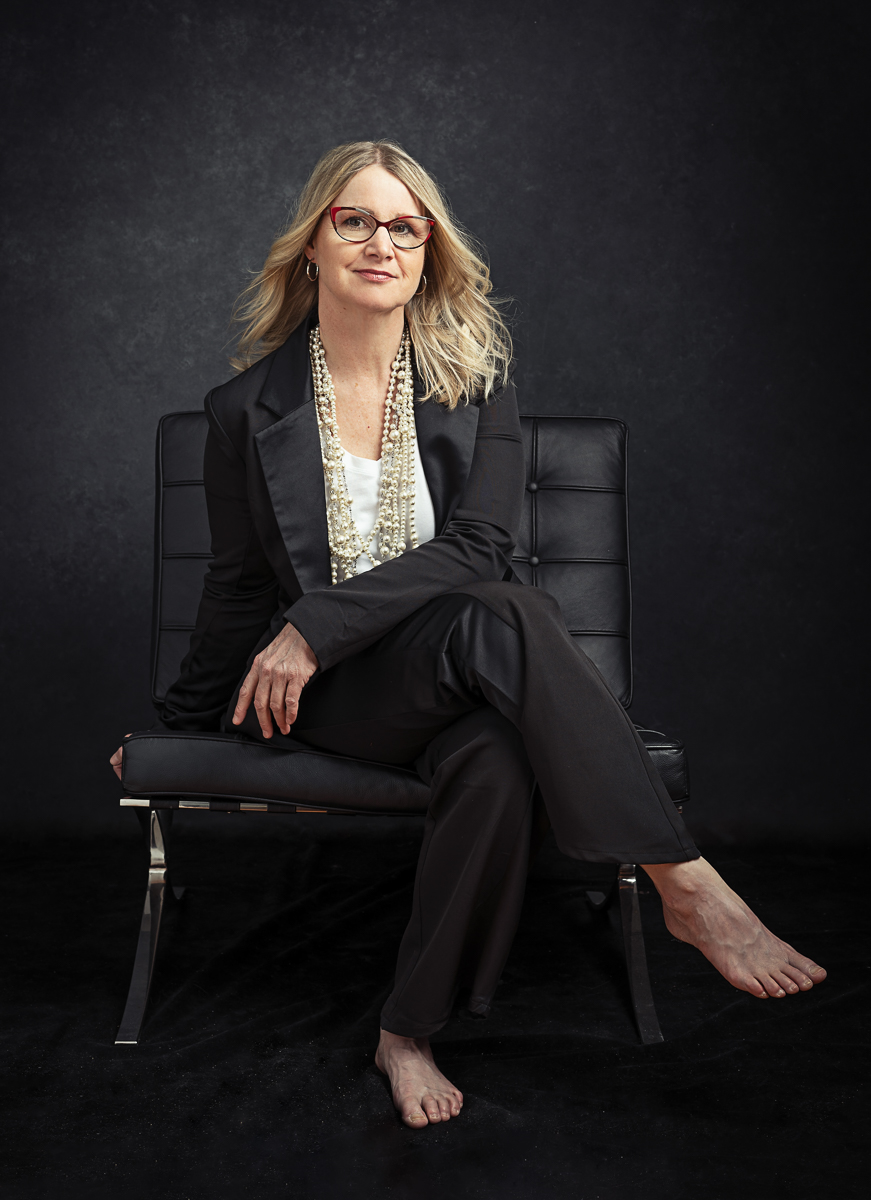 Exceptional woman, exceptional service! From the very beginning, Rita offers services like no other. Her prompt responses both by email and phone shows a level of personal touch. Her attention to detail will leave anyone with a sense of comfort and confidence that they are in the best hands. From body poses to lighting Rita's keen eye will catch it all ensuring the perfect photo.
You can be guaranteed that the photos you receive are exactly what you were after (and so much more). Rita has exceeded every expectation of mine. I can't wait to use her again.
Today, I felt celebrated. I normally run away from a camera but during today's shoot, Rita made me feel comfortable, beautiful and valued. We have so many photos on the computer but none on our walls…I have a feeling Rita's photos of us will change all that. Thank you, Rita, for such a fun experience…I'm still smiling!
I'd never had a photo shoot before and was a bit hesitant. Rita was recommended to me and I am grateful. At our very first meeting, Rita understood the "look" that I was going for and helped me to envision how she could capture it. Rita has this way of making you feel at ease in front of the camera and it unleashed my inner "supermodel". She is professional, encouraging and I felt really comfortable throughout the process. I am so pleased with the outcome and what it has done for my self-image and confidence.
What kind of session is this?
This is a portrait session just for You. Portrait sessions are certainly not "one size fits all". They are as unique as the woman herself. This session is about creating images that tell YOUR story. We will work together to design it just for you.
Are you a jeans and t-shirt gal?

Perhaps you've been waiting too long to do a boudoir session?

Perhaps you want to make it fashion oriented? 

Artistic? With edgy black and white?

Would you like to glam it up?
During our consultation we will discuss how you want to be seen, and brainstorm amazing ideas for your session.
You may not feel 100% confident going into your session – but you most certainly will after your session! Previous clients all leave saying "that was so much fun". I've even had a client say, "the experience alone was worth it!"
Where does the shoot take place?
In my comfortable, clean and private home studio in north Burlington, ON.
How do I know if I am a good fit for this project?
If you are a woman over 40 (or turning 40 in 2023) then you are! Have you considered everything you've accomplished up until now? Perhaps being a wife, a mother, or doing life on your own as a single woman, working, working out, every day taking the next step forward in your job/business/career! You are amazing. You deserve to be seen.
But I'm too old, I'm not photogenic….
No. No. No. You don't need to be younger. You don't need to lose weight. Being "photogenic" is my job as the photographer. You are a person who ___________ (fill in the blank with all the ways you are unique and with all of the wonderful things you offer the world.) You are beautiful. You are special. Now, let me capture that and show you and the world how awesome you are today.
People will think I'm vain won't they?
You can't control what others think. Nor do we need to. Stepping into your power is confidence, not vanity. Confidence is a feeling of self-assurance. Vanity is seeing yourself as better than others. That is not what this is about. This is about celebrating your uniqueness and your own beauty.
What do I wear?
I always suggest bringing a variety of outfits. In your pre-session call I'll get to know a bit more about you and how you want to be seen. From there we can plan what you would like to wear. I also have a studio wardrobe with some amazing dresses that you're welcome to wear.
Do you have more info about the magazine?
Everyone who participates in the BE-YOU-tiful Beyond 40 project will be featured in a gorgeous, printed 8×11 magazine. I will showcase you with one or 2 favourite images from your session. I will also share an excerpt of your story. Each participant will receive a beautiful, printed copy of the magazine at the end of the project. YES! You will see yourself IN PRINT! How amazing is that!
What if I don't want to be in the magazine?
No worries at all. You're welcome to book a portrait session with me at the regular rates. I'd love to give you an empowering portrait experience. The special price however is for those participating in the BE-YOU-tiful Beyond 40 project, and part of the project is receiving an incredible magazine in which you will be featured with a cohort of other incredible women.
Can I refer a friend?
Absolutely. It would be amazing to have your friends be a part of this project and to be in the same magazine as you are. Spread the word 🙂
Count me in. What's next?
Fabulous! Fill in the contact form to apply for the project before it fills up. I will be in touch with you within 72 hours via the phone to chat about the project.
BE-YOU-tiful Beyond 40
Application Form
I'm thrilled that you've decided to apply to the 40 Over 40 Project!
There are limited spots so apply asap by filling out the form below. I will get back to everyone who applies within 72 hours. Be sure to check your JUNK box just in case.