Your Personal Portrait Experience
Celebrate you or a special relationship with magazine style portraits
Is This For Me?
The answer is YES if you want to:
experience a day of transformation

feel like a movie star for a day

be empowered when you see how truly beautiful you are

want to see yourself the way others see you

want to (re)build self-confidence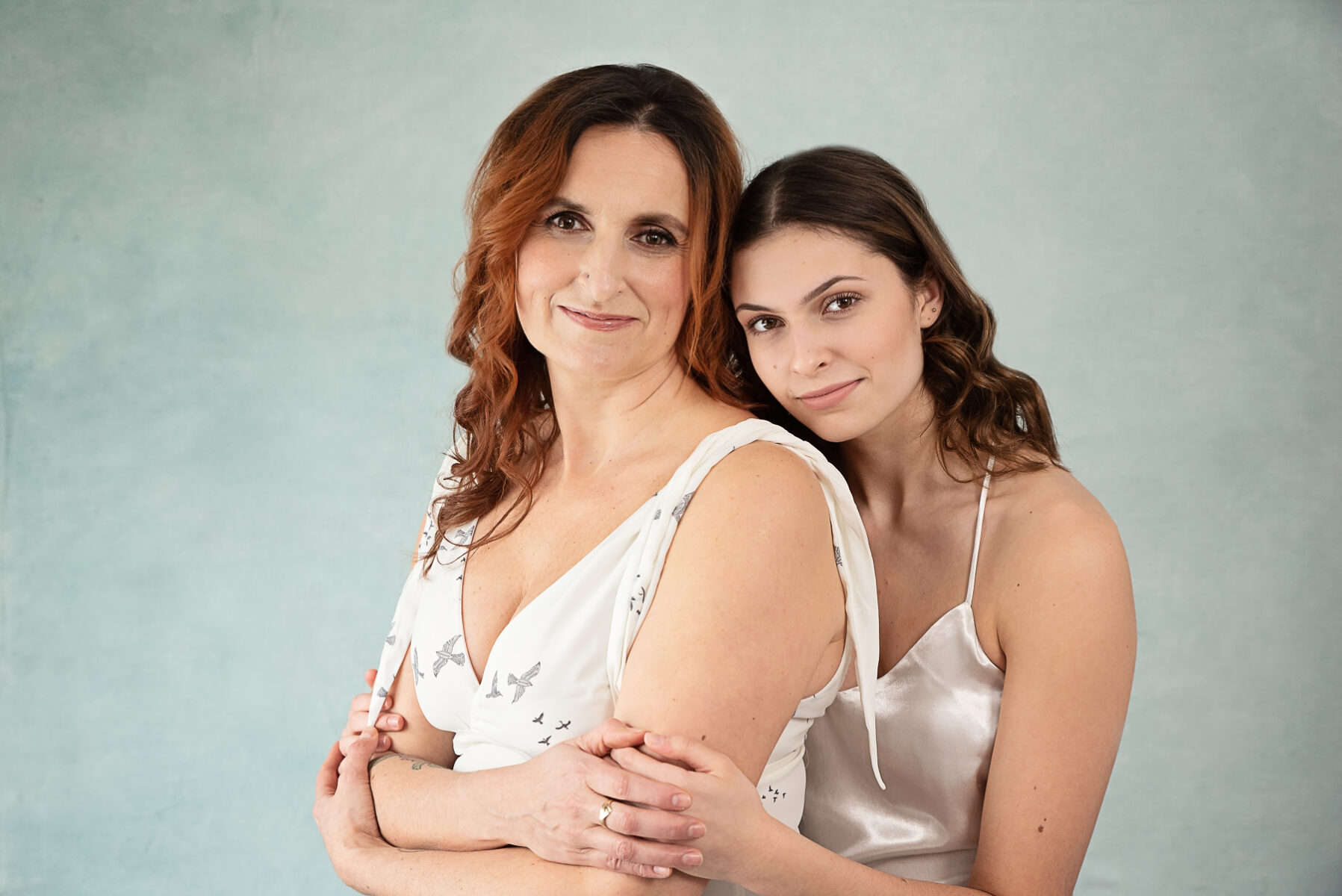 Why Would I Get My Portraits Taken?
Why not?
There are so many reasons to celebrate YOU.
to celebrate personal achievements and goals

because your loved ones will cherish these photographs forever

because time flies so why not capture this season of your life before it's gone

to celebrate a special anniversary

to celebrate a special relationship

because YOU ARE WORTH IT
What Can I Expect?
A few weeks before your photo session we meet in person. This is super important as it helps you to feel more comfortable on your session day. We also get to know you a bit better, so we can really capture who you are. We talk about how you want to be photographed and then customize a session just for you. 
On the day of your session you just show up and let us do the rest. We pamper you with complimentary professional hair and makeup so you look your absolute best and you are camera ready. You then get to feel like a movie star while we capture beautiful portraits of you that are sure to make you say "WOW".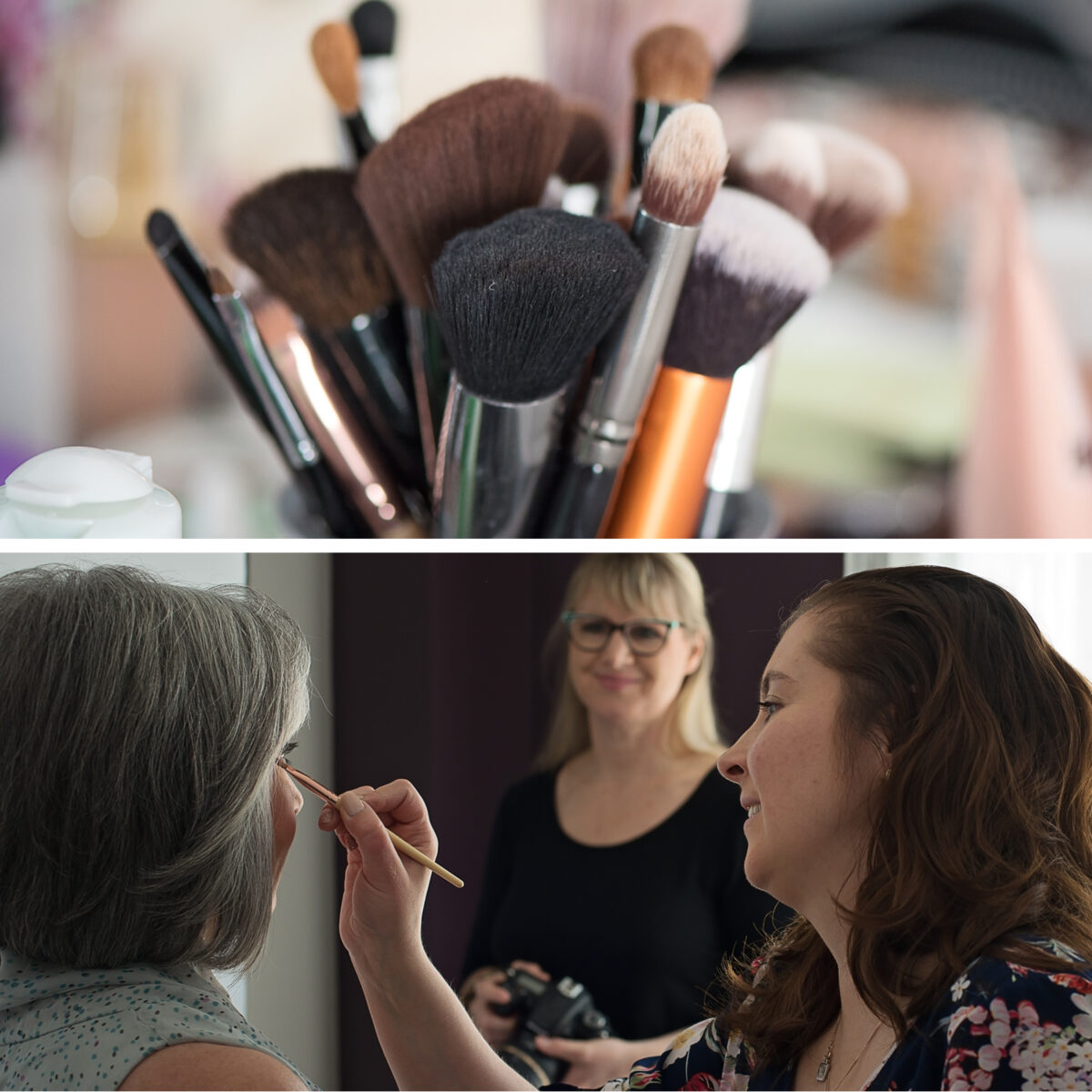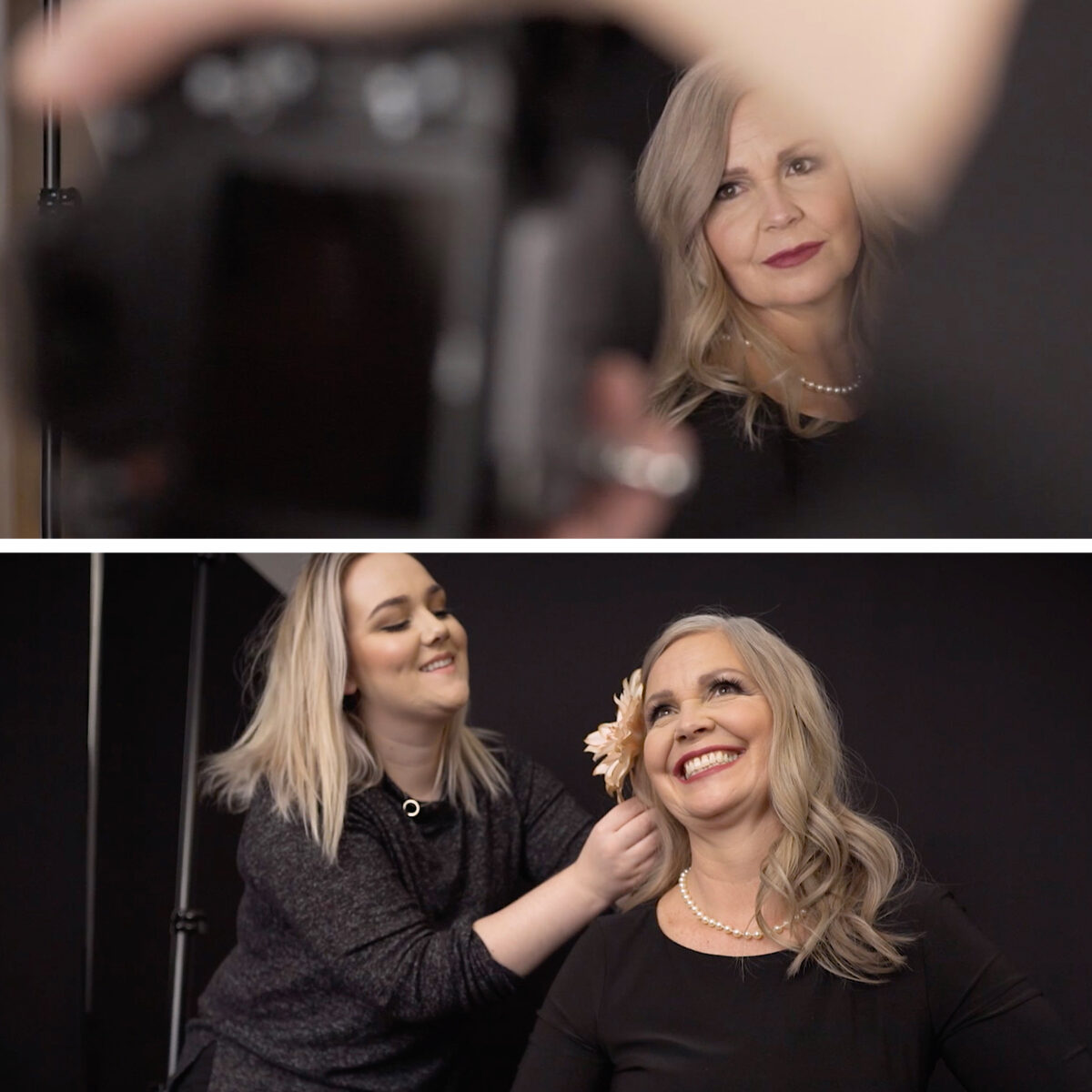 Your Portrait Session
Includes:
Pre-session consultation to plan, customize and stylize your session

In-studio or on-location photo session where you get to be pampered and feel like a celebrity for a day

Professional hair and makeup


Image reveal session where you get to see your images and buy what you love
Images sold separately.
When Do I Get to See My Images?
I will choose the very best images for you to see (trust me you don't want to go through 300+ images). I will then give my custom edit to those images. About 2 weeks after your session we will have a ZOOM meeting for the big reveal! and I help you choose the images that best meet your needs. Only purchase the ones you love. My job is to create amazing images so that you want them all. 
What Products Do You Sell?
We've searched the globe and found the very best suppliers for
• matted prints,
• custom albums and
• beautiful wall art that stands up over time.

Clients find it a huge time saver that we look after the printing process for them. They can enjoy their memories soon after the session – and don't have to worry that their memories are forever stuck on that floppy disc in a box somewhere.
Can I Just Get the Digitals?
I believe in prints with all my heart and have created a business model to support that passion. Digitals are awesome and of course I give them to you too. But prints will outlive the digitals. In a time when the way we store digitals seems to change faster than the seasons, you will always have the print. I believe that images are best seen held in your hand. My clients completely agree with me once they hold their own prints 🙂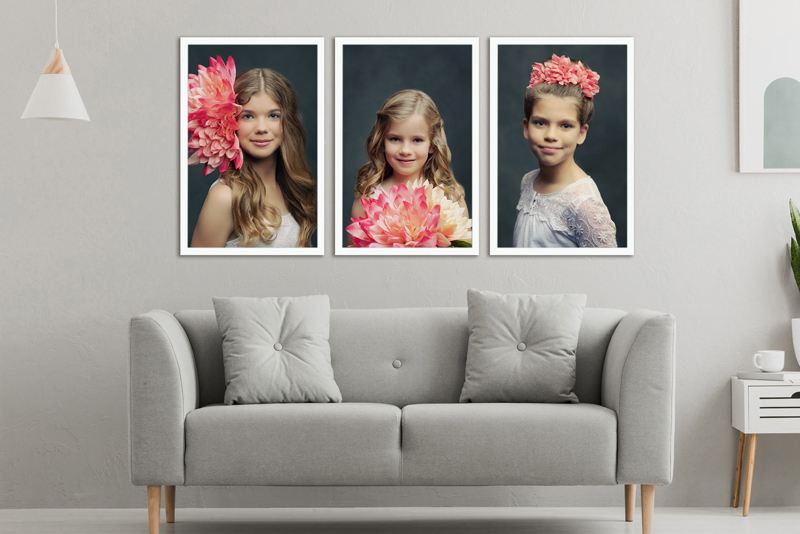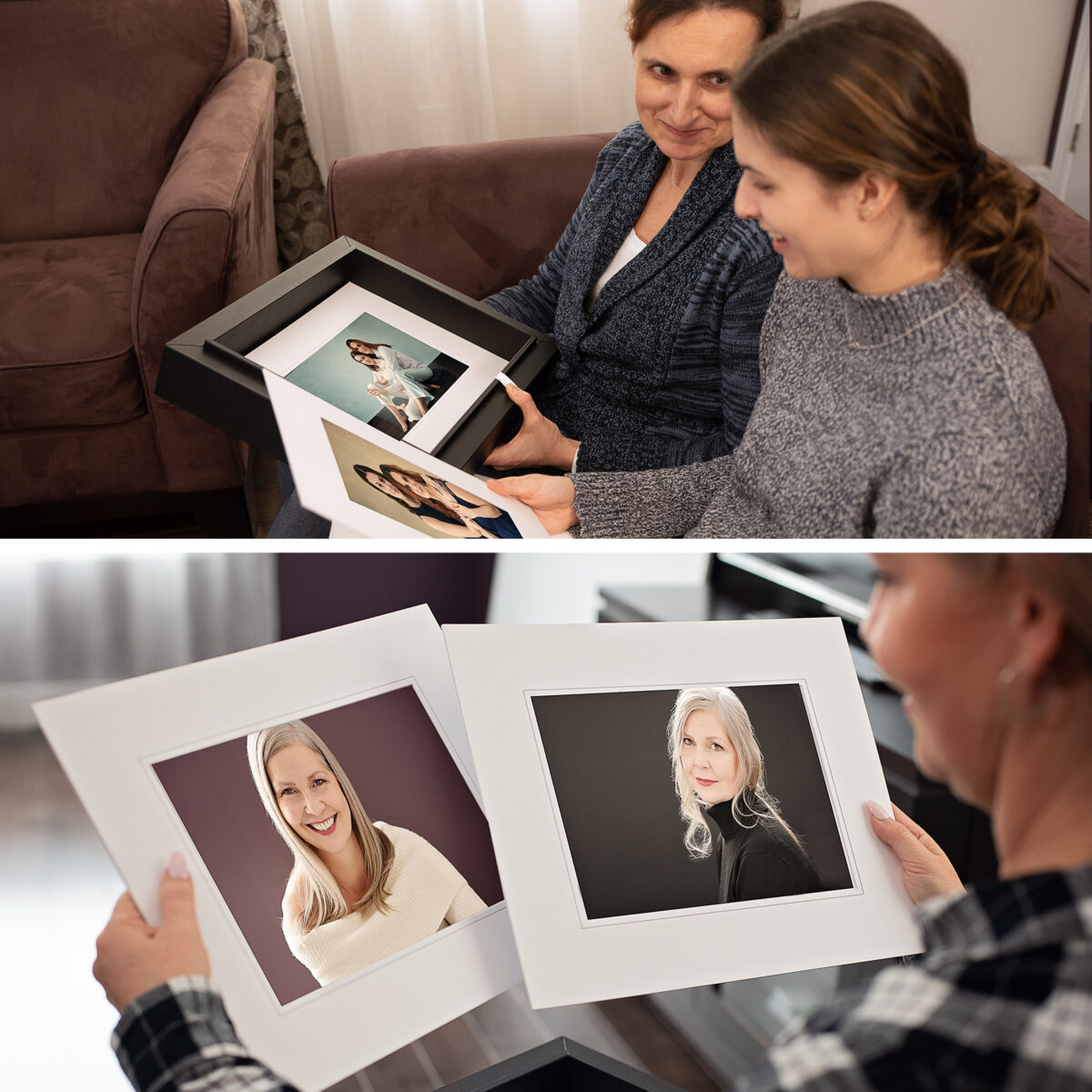 FAQs
Why would I get a portrait session? Isn't it vain?
When you see beautiful images of yourself you begin to really see yourself as others see you. It builds confidence. It's empowering. It builds self-love, and when you have self-love you can let go of your ego and love and serve others. Also, one day, your portraits will be priceless treasures to those who love you.
Why book now?
We are not promised a tomorrow. Today is who you are. I can help you see that you are gorgeous just as you are today.
Aren't portrait sessions for young, beautiful people?
Firstly, beauty comes from within. We are all beautiful. The older we get the more comfortable we become in our own skin, and the more we truly know ourselves and can be ourselves – and that's what we are capturing – authentic you.
I really want a portrait session but I have few extra pounds right now
I work with light, camera angles, camera lenses, clothing and poses to make you and your body type look amazing.
Is this shoot for me?
If you don't want to talk to a human being on the phone, if you don't want to put time into prepping for the best session possible, if you want a quick in and out snap-shot then this may not be for you. If you want images that are uniquely and beautifully you, that you love, that you are proud to show and share – that takes communication and planning. If this is you, then I'd love to connect and make this happen for you.
Where do you shoot?
I shoot in my home studio, outdoors, or on location if that's what you're after
What is the pre-session consultation?
Like anything in life, the more you put into it the more you get out of it. In the pre-session consultation we take the time to plan your session. We talk about what type of photos you want and you need. I help coach you on how we are going to work to get you the best results.
Do you retouch my portraits?
Yes. When we see someone in person, we are only seeing a small percentage of their face as we take in their entire persona. Camera's pick up every detail in detail. I will professionally retouch your images to show you the best version of yourself. But fear not, I do not make people look fake and plastic.
What is the turn around time?
You will be able to come to your image reveal within 7-10 days of your photo session.
Why do you sell prints?
In ten years time, will you be able to find those images that reside on that computer that you got rid of years ago? Will you be able to find that memory stick or CD? Prints last. Prints can be passed on from generation to generation. Prints can be on display in your home 24/7.
Will I get a digital file?
All prints that you purchase, come with the digital file.
Will you use my images on your website and social media?
I love to showcase your beautiful images on my website and social media sites. However, if you don't want this just let me know.
Do you do special projects?
I'm super excited for opportunities to do creative, out of the box photo sessions. I have some pretty mad photo shop skills. If you've got ideas ring me, and let's turn them into reality.