Maxwell's Dance Photography Session
Meet Max. He is the perfect client for dance photography. He is an uber talented dancer, super creative and loads of positivity and fun. On this environmental dance outing, with two female dancers and a photographer I think he had a pretty great time. (More to come on the other two dancers!)
Every dance session includes a few options for head shots – great for submissions for dance comps.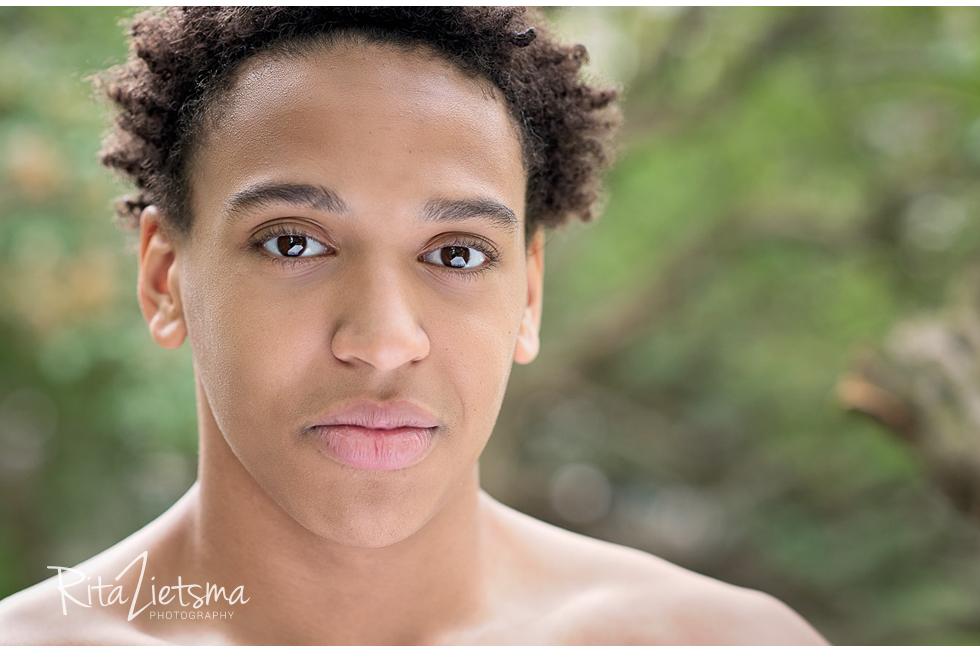 We had been planning our dance photography session for a while, having had to cancel the first dance photography session due to weather. It was crucial to capture both sunrise and sunset for this trio of dancers, so we all had lots of caffeine and drove to Toronto for sunset Friday night, and then back again after a few hours of sleep for sunrise in Toronto on Saturday morning.
Friday night's sunset destination was Centre Island in Toronto. After battling Friday afternoon traffic and a mixed up ferry schedule we arrived in time to do a few shots on the bridge, and then headed to our location of choice on the rocks.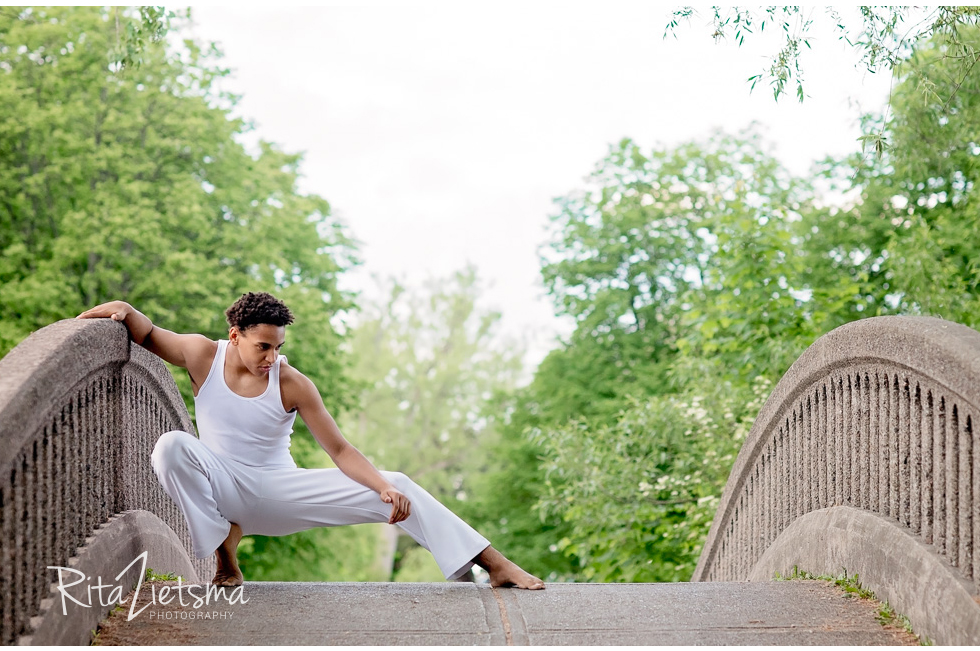 The sun sets very quickly, and we hurried to capture all three dancers with this gorgeous lighting. Max nailed his poses. My assistant Teresa Linstead was great with the lighting. Here is one of my favourites.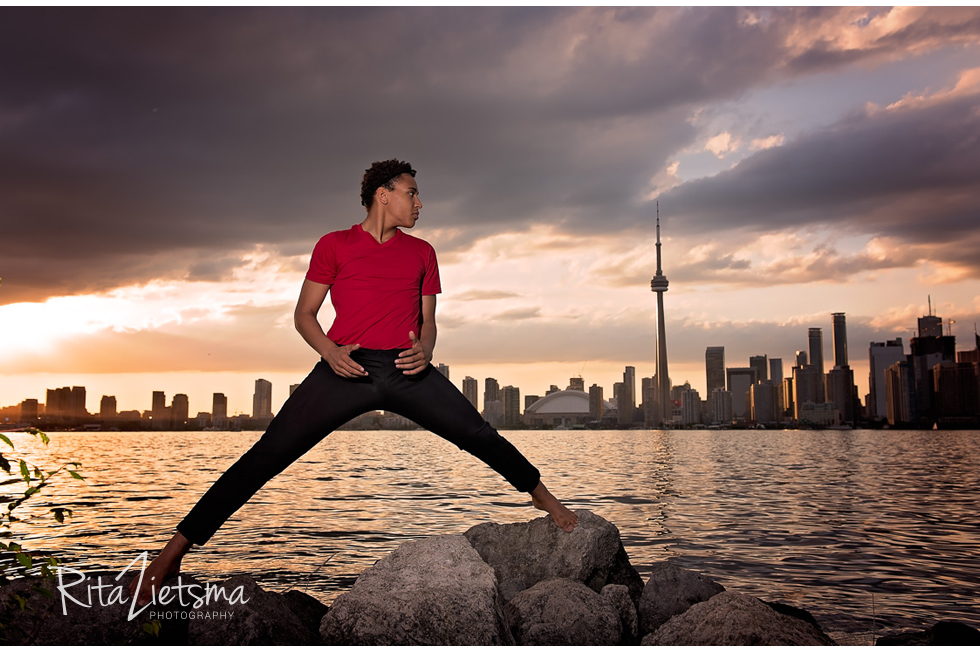 Max really wanted to do some jumping shots, so we found some more solid ground for this shot.
We packed up our bags once the daylight disappeared entirely and made our way home for some quick shut eye.
The morning dance photography session was just as incredible. Despite the initial struggle to get up at the crack of dawn, the dancers all admitted that the beauty of the morning captures were well worth it. We started at Humber Bridge, where the sky was glowing pink and orange.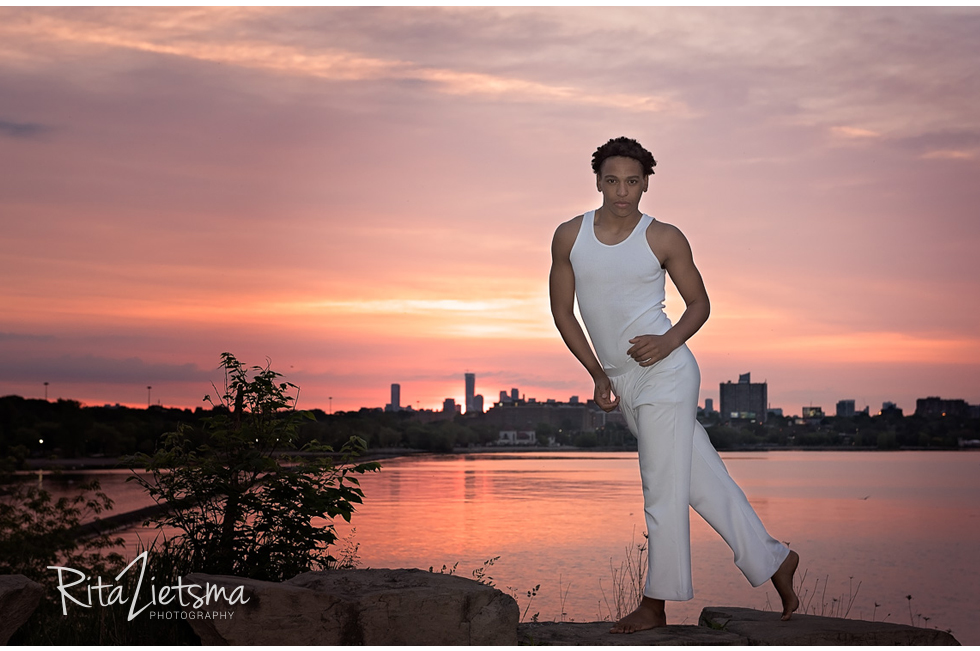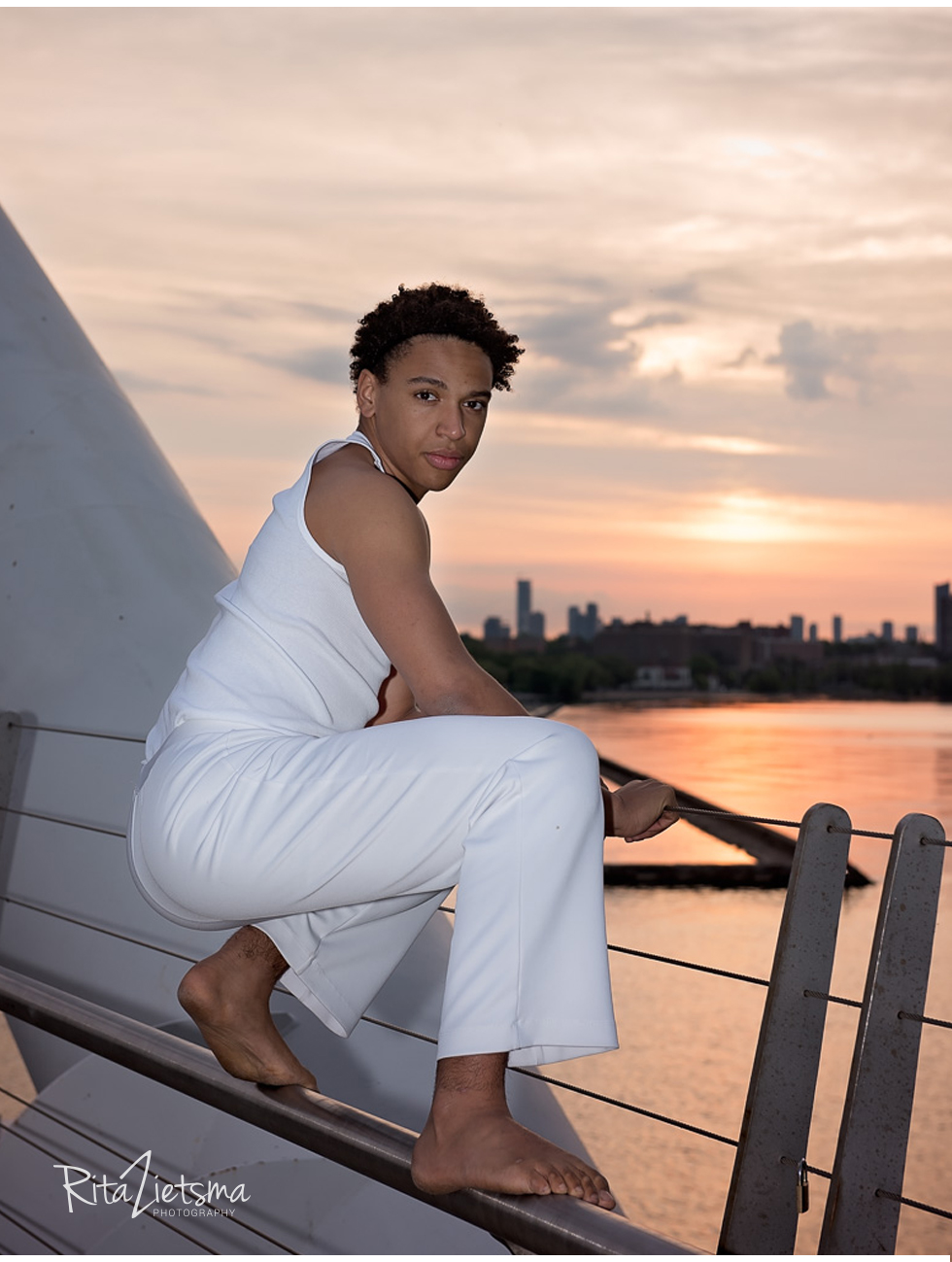 I had visions of doing some edgy poses on this fantastic structure. Once again Max nailed the shots.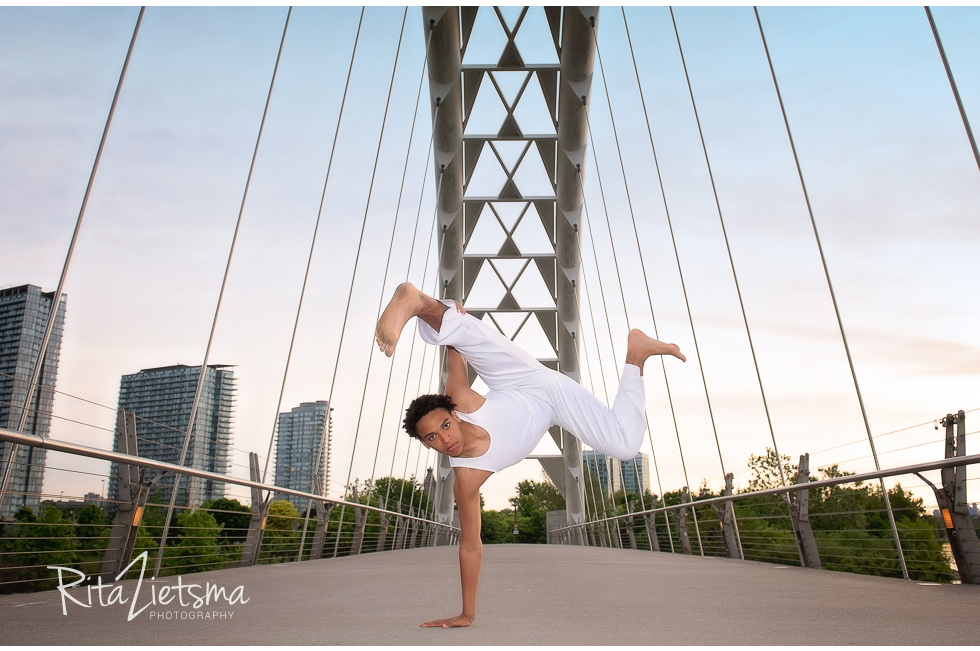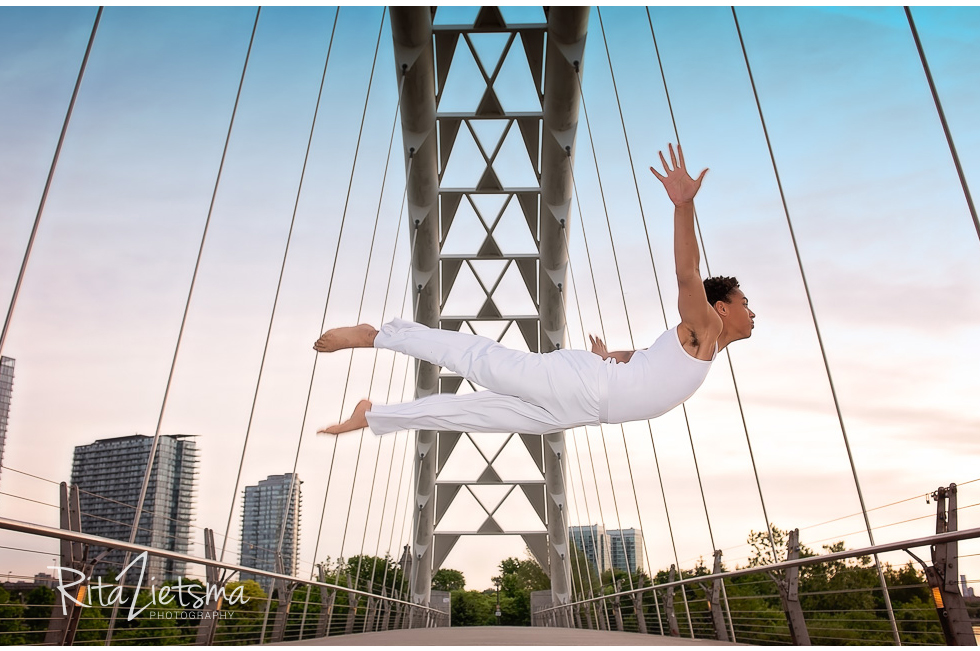 After a couple of hours of hard work, it was definitely time for breakfast. Then it was off to the University of Toronto campus.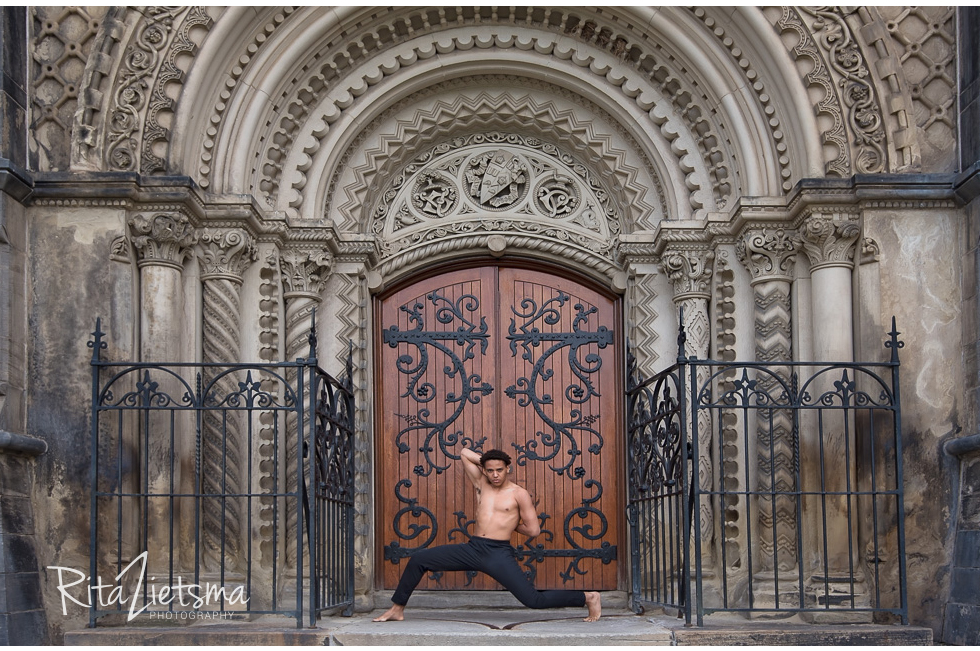 We ended our morning of dance photography at the Royal Ontario Museum – another perfect location for dramatic environmental dance shots.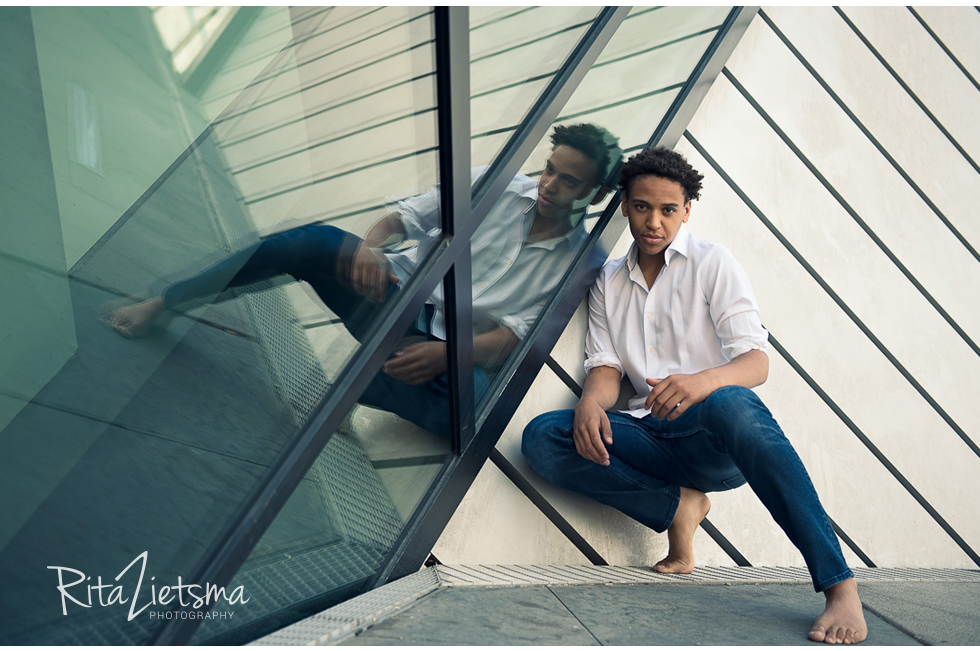 Thanks Max for being such an incredible subject to capture. You helped make this an awesome weekend.