Tommy's Baseball Sports Photography Session
More and more I find myself drawn to sports photography. I am truly loving the dance sessions that I've been doing lately. One of the dance mom's asked me to capture her son – who doesn't dance, but plays baseball. I jumped at the opportunity. I scouted out some local fields to find the perfect diamond where there were no houses as a backdrop. I also found one where the sun set behind home plate – perfect for some dramatic shots.
My assistant and I met Tommy and his mom at the diamond a good hour before the sun set. That gave us the opportunity to shoot a variety of shots in different lighting. I love the baseball uniform mom purchased – the bright red really pops in sports photography. It looks great on Tommy as well.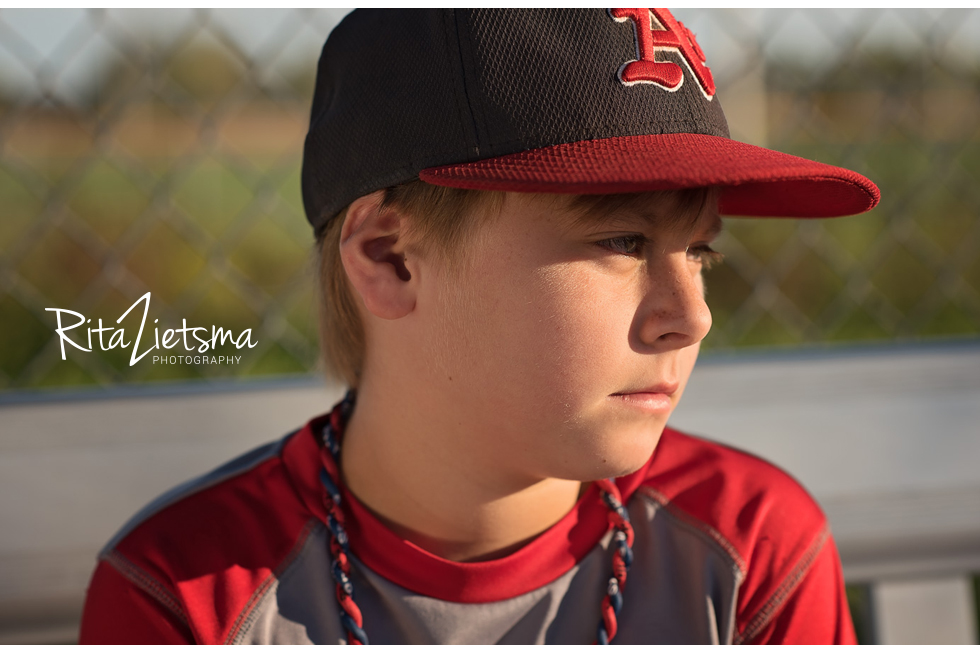 Tommy has been playing baseball for a number of years, so he has the equiptment and he knows the moves.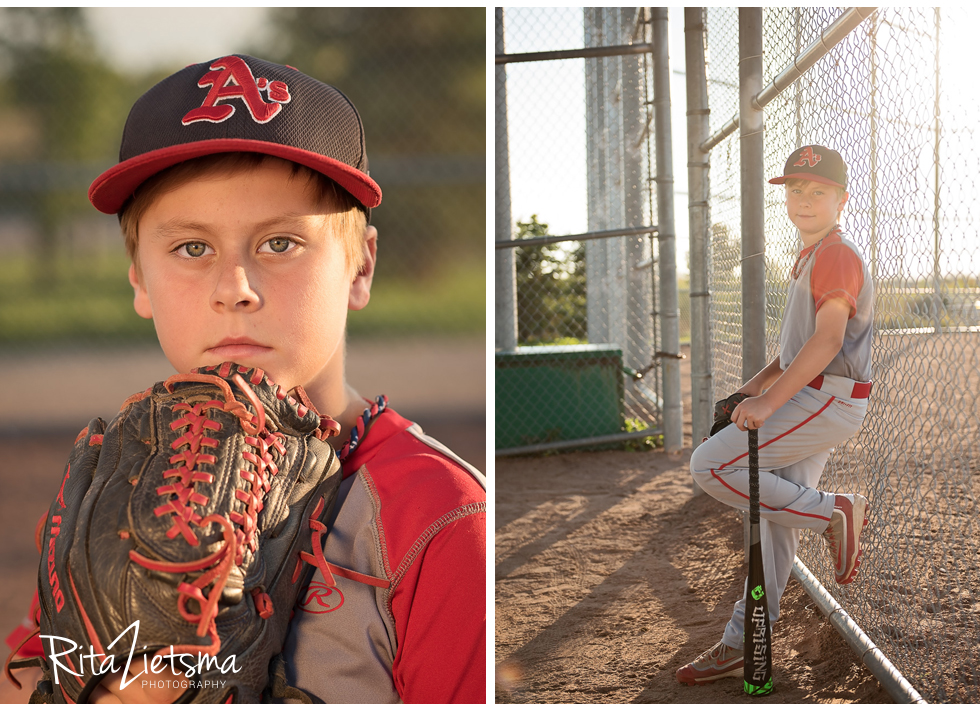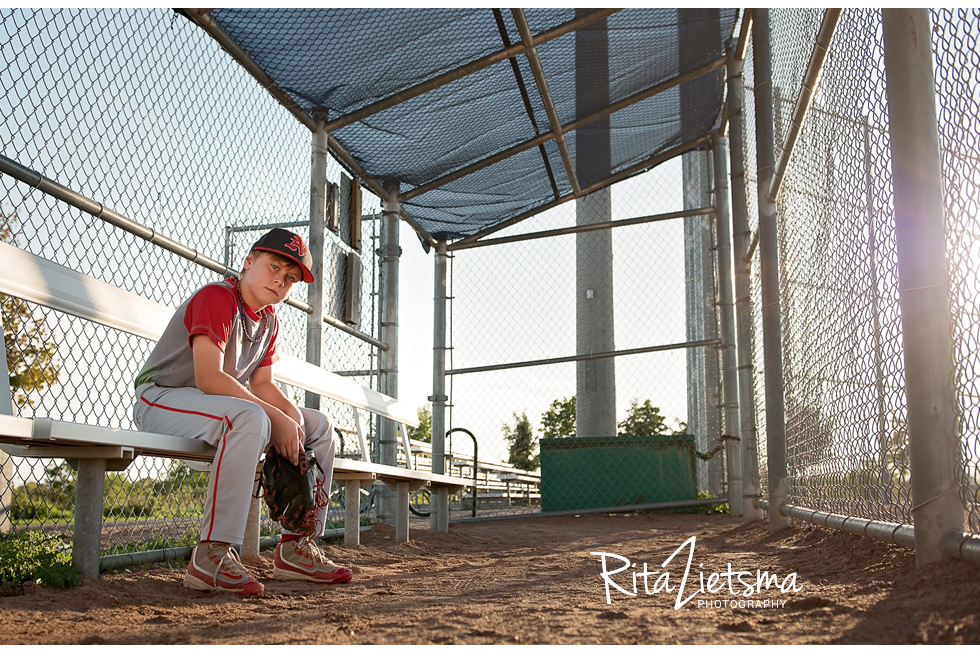 To really capture the story in a sport session it's necessary to bring a variety of lenses – from wide angle lenses to portrait lenses. We had the good fortune of having the clouds clear up for our sports photography session, and we could use the lowering sun, with the bounce reflector to get some really great shots of Tommy.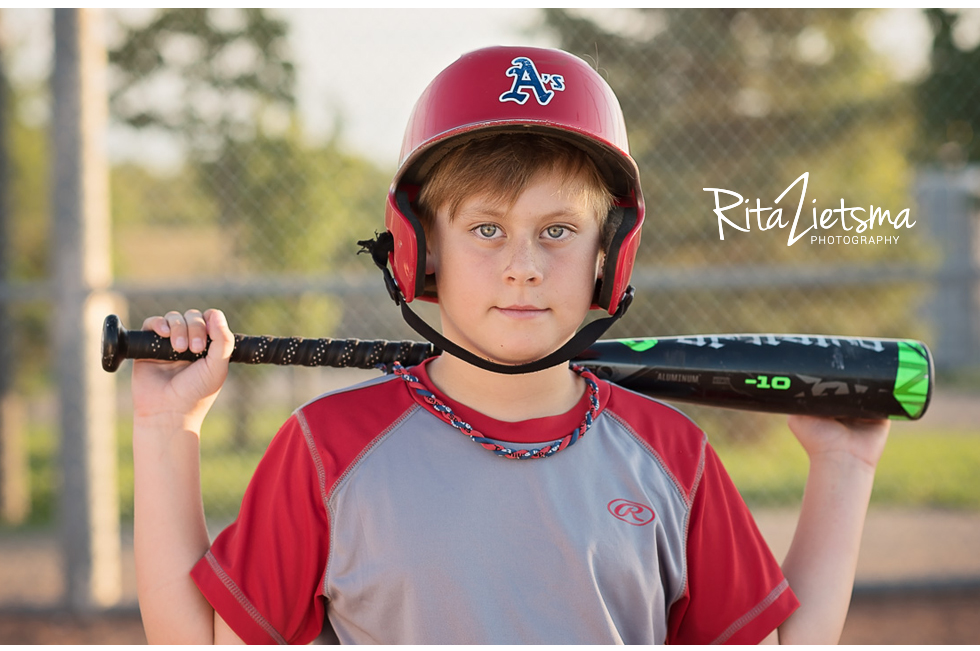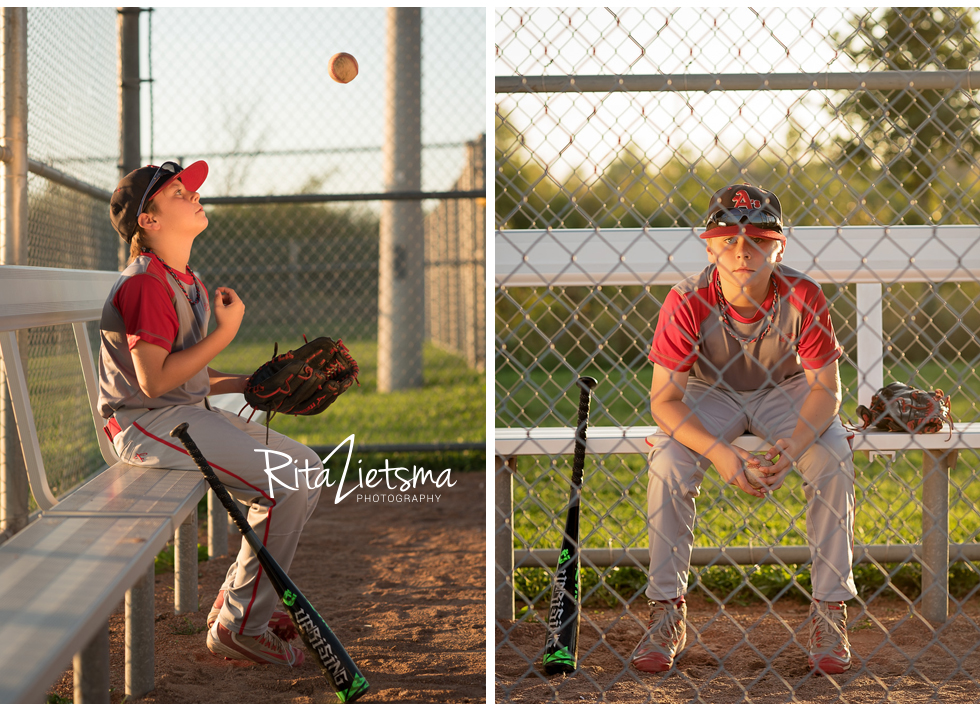 I think Tommy really enjoyed swinging the bat for this shot. Great precision Tommy!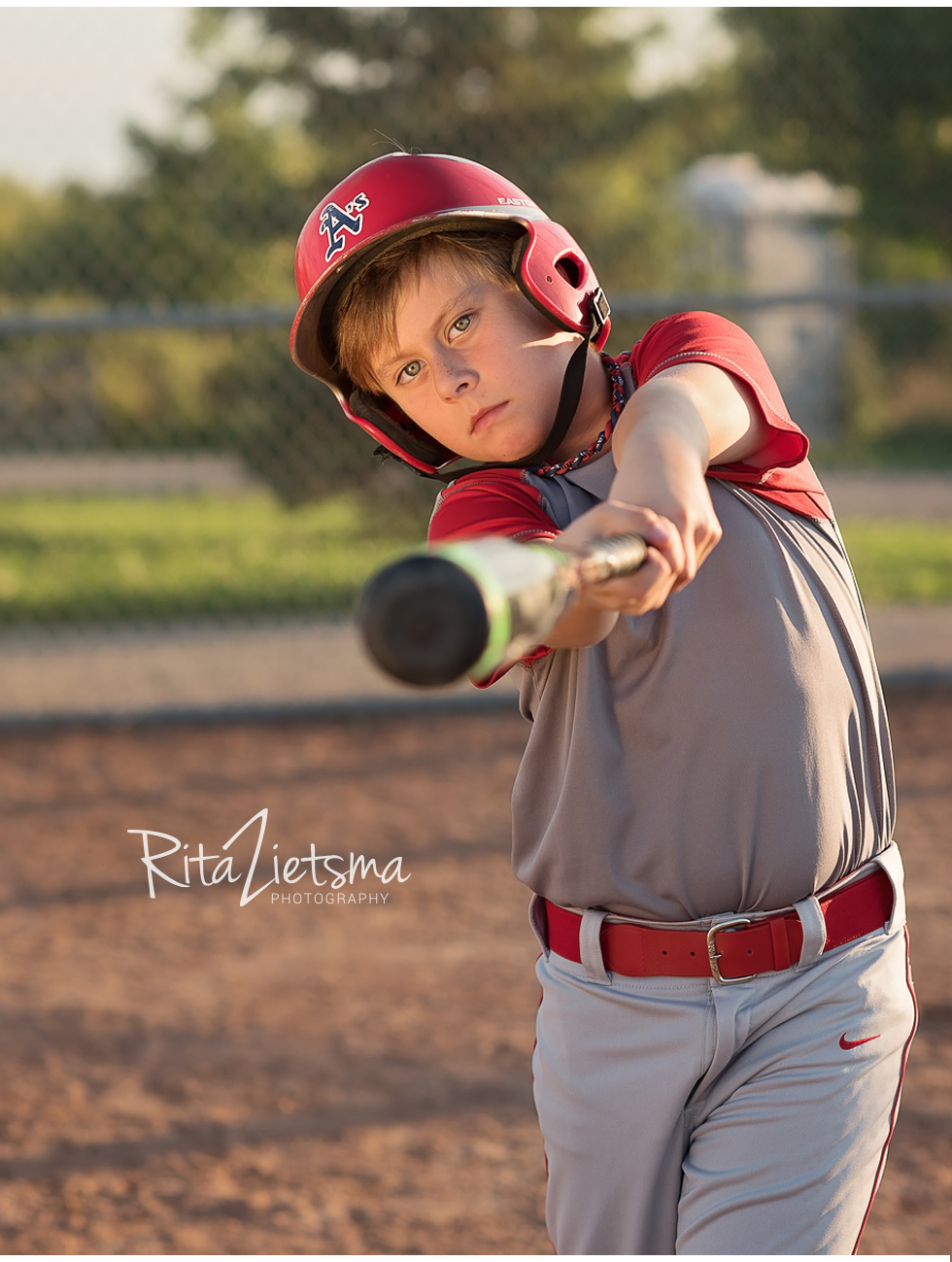 We were praying for a dramatic sunset so we would get a colourful backdrop – and boy did we ever get one! The sky was amazing. Pop some foreground light onto our subject and shoot away.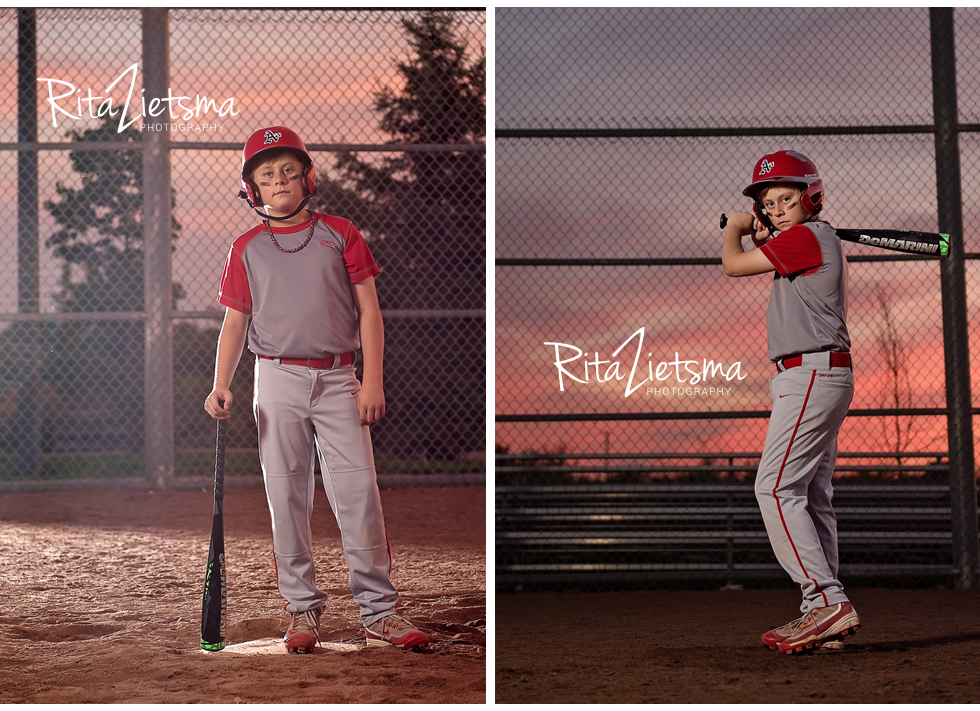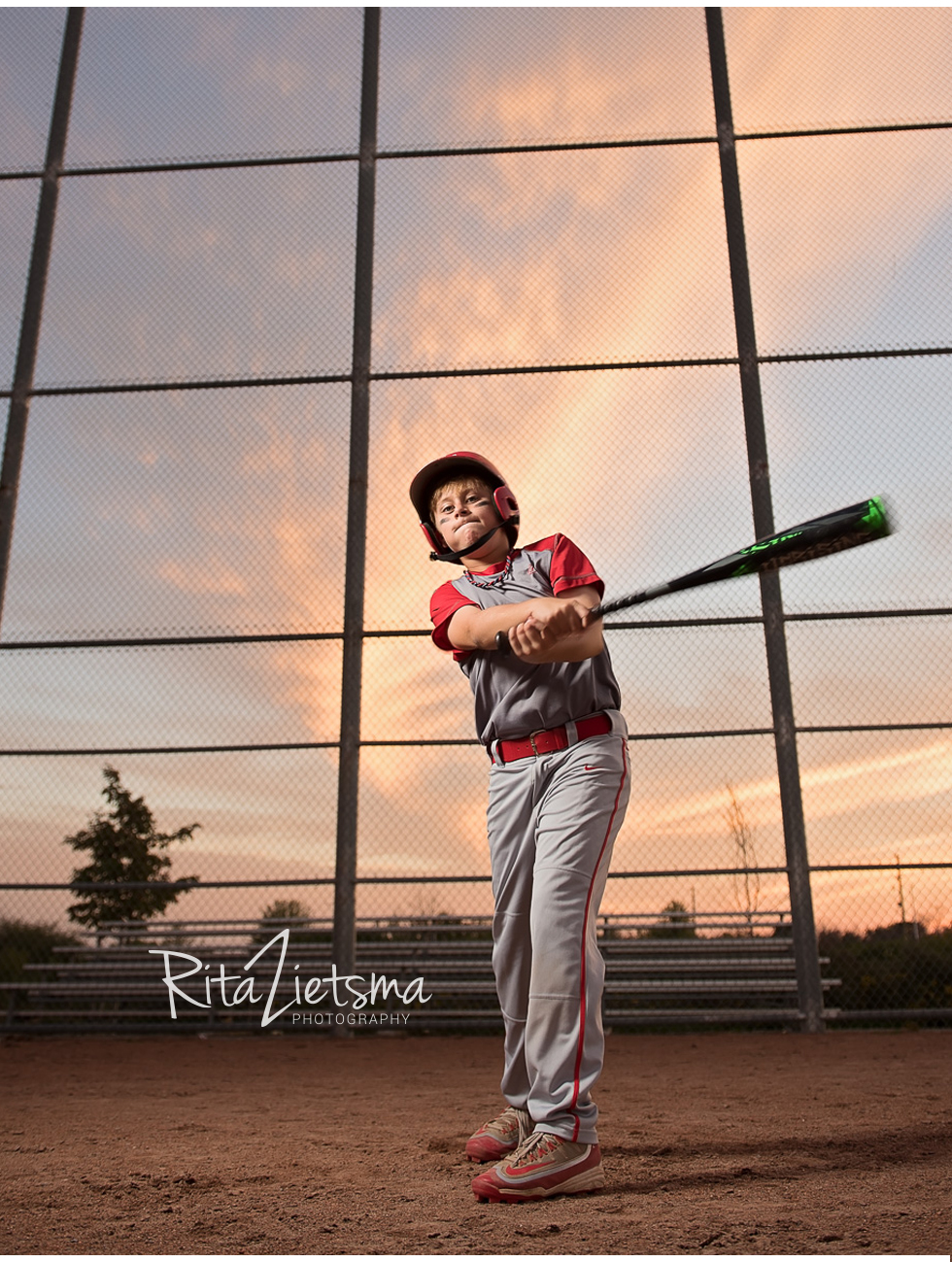 Thanks Tommy for rocking your baseball sports photography session and for letting me capture it.
Want similar sports shots? Hockey? Basketball? Boxing? Another sport? Send me an email and let's chat.