Burlington Beach Family Photography
I met this lovely family up in Peterborough, while camping at Cadigan's Camp. We both happen to be enjoying the peaceful lake in the early evening while the rest of the campers were off eating their dinner. I struck up a conversation when I noticed their adorable little 18 month old bravely walking into the water to catch up to her dad. She just kept walking in, deeper and deeper until the water was up to her shoulders – no fear in this little one. Mom, who was right behind her ready to catch her, was telling me how much of a daddies girl she was. She sure proved that, stopping at nothing to be with her dad. Her brilliant, huge, brown eyes and curly hair totally charmed me, and so I told her mom that I was a photographer, and should they ever need family photos I'd love to capture them. It just so happened that they were looking to get family photos done, and two weeks later this happened!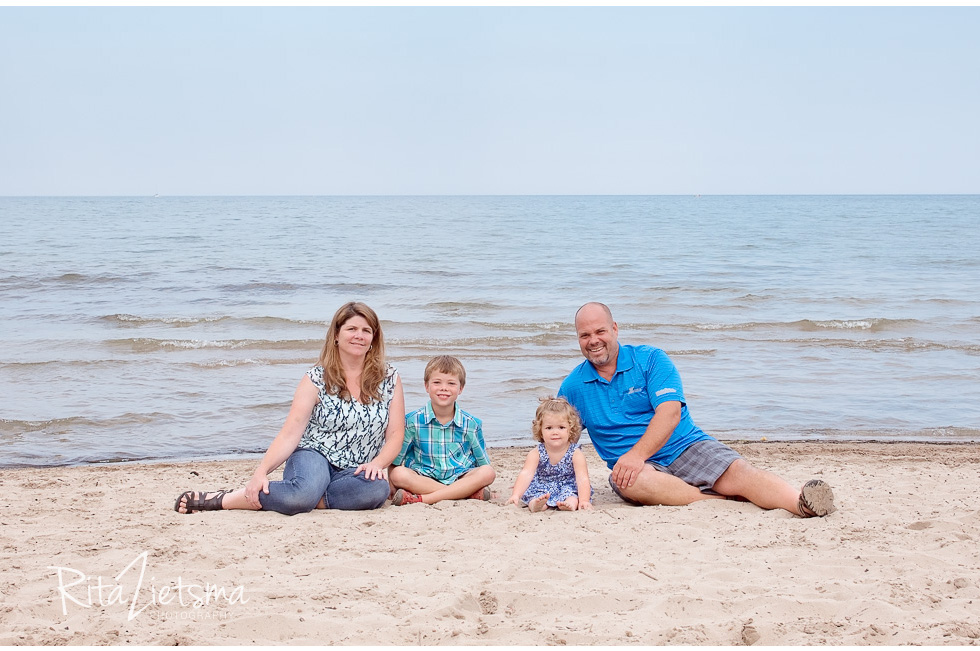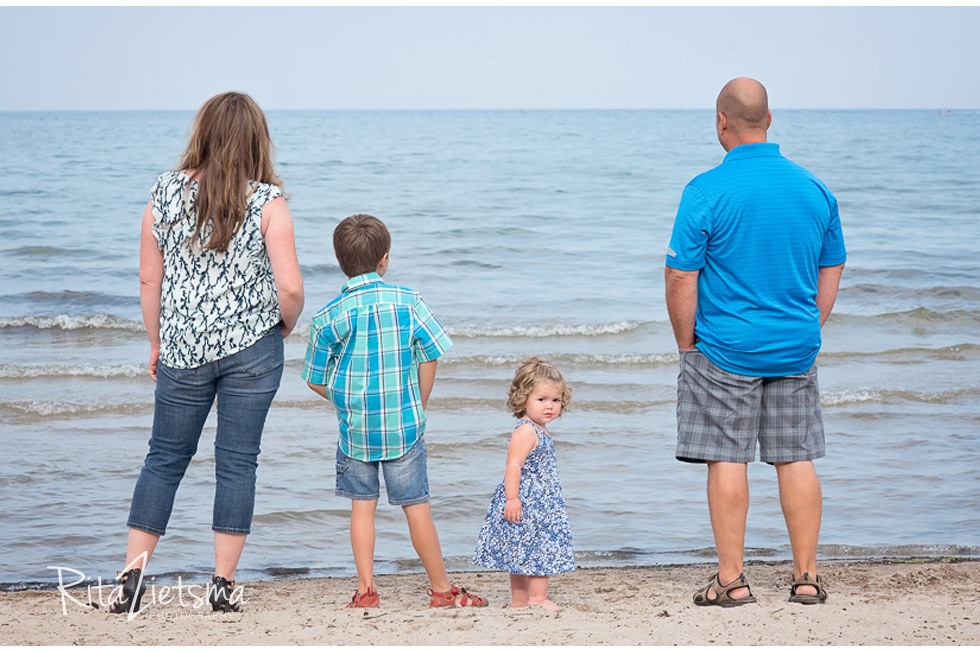 I've said it before and I'll say it again – one of my favourite places to do family photography is at the beach. More specifically, I love shooting in the evening at the beach. The colours are spectacular – nice, soft, warm tones. The backgrounds are wonderful – dreamy blue water melting away into the sky.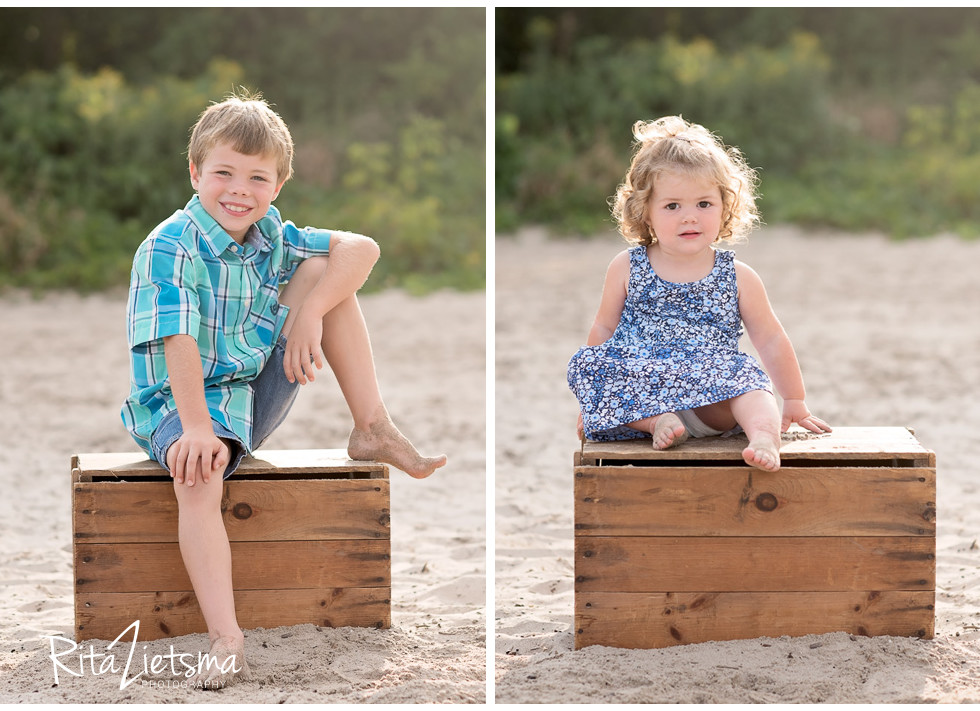 For children, it is the ideal location – well, maybe not perfect but definitely fun. They get to play in the sand, wander around and for the most part they can ignore the camera. The only downside can be sandy faces and wet clothes. Thankfully mom brought a change of clothes for little Jesalyn, who, like the first time I met her, immersed herself completely in Lake Ontario.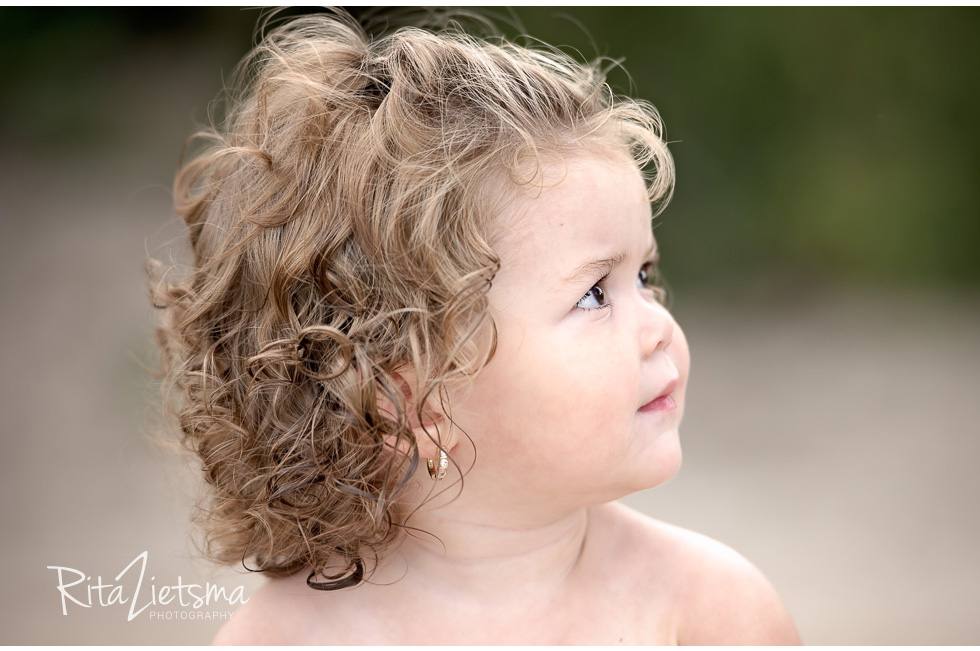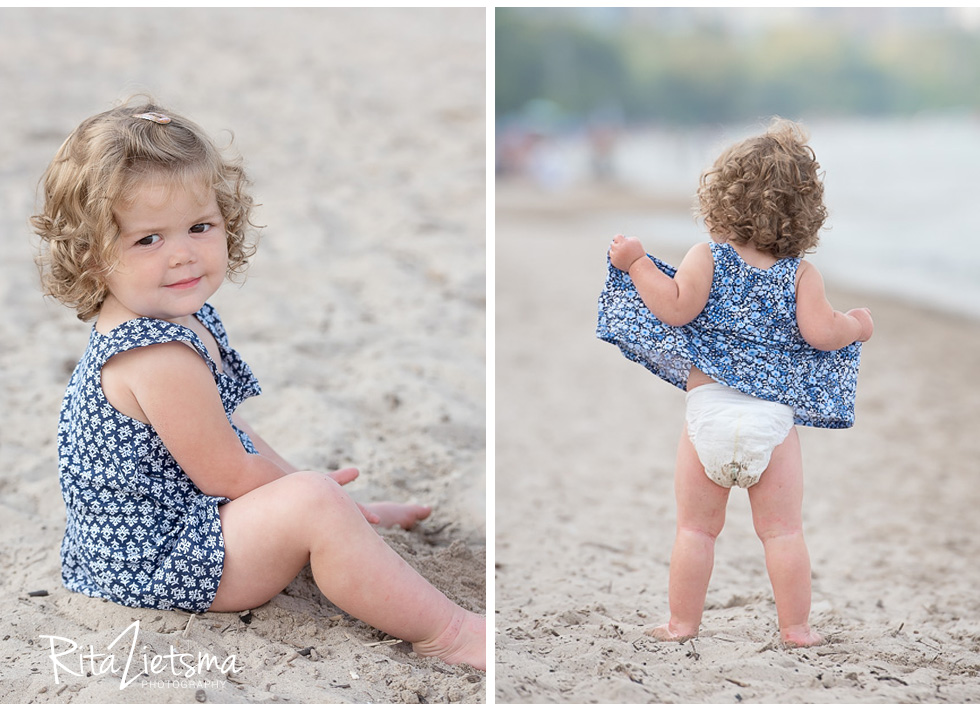 Older kids like the beach as well, as they get to explore a bit. Jesalyn's older brother Justin was so great during the photo session. He is just a wonderful child – I was so impressed. Even when little Jesalyn threw sand at him, he took it in stride and didn't flinch. He is such a handsome boy, and a great big brother.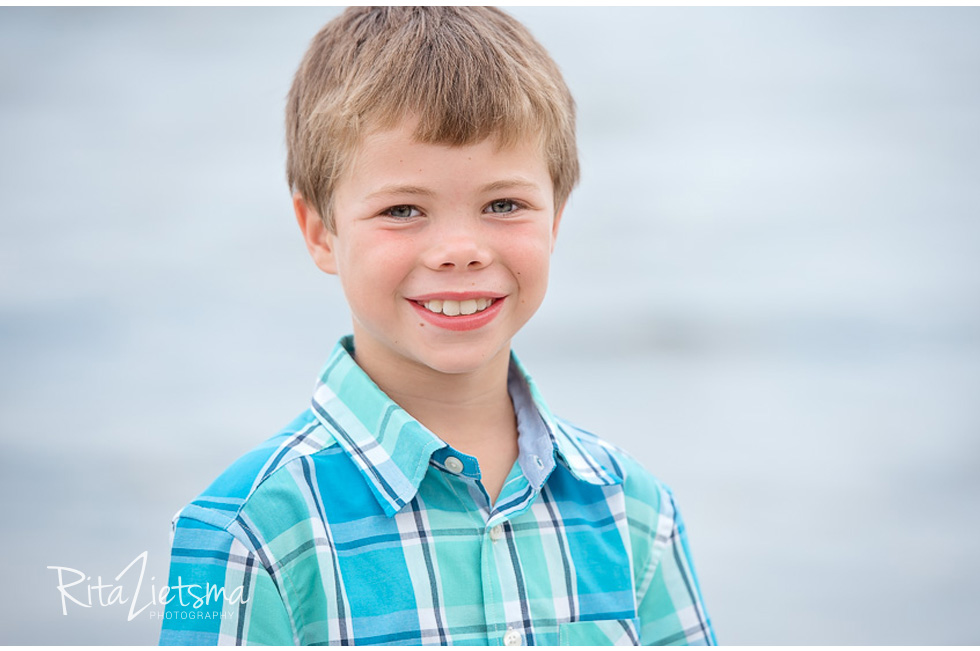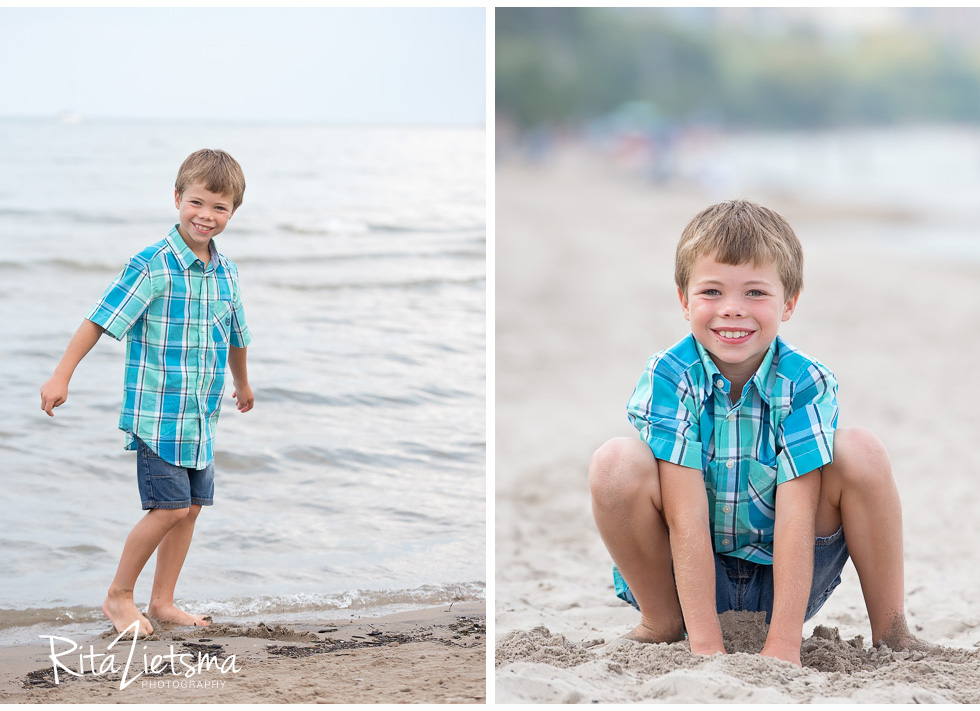 The beach is also a great place for the families just to hang out and have fun – which makes it easier to capture some of those candid moments.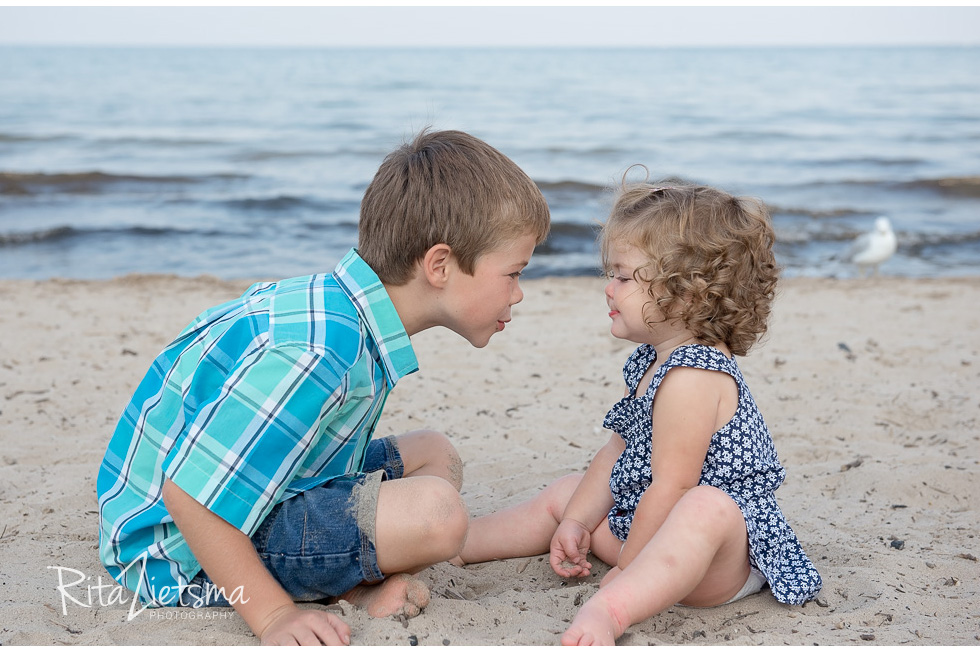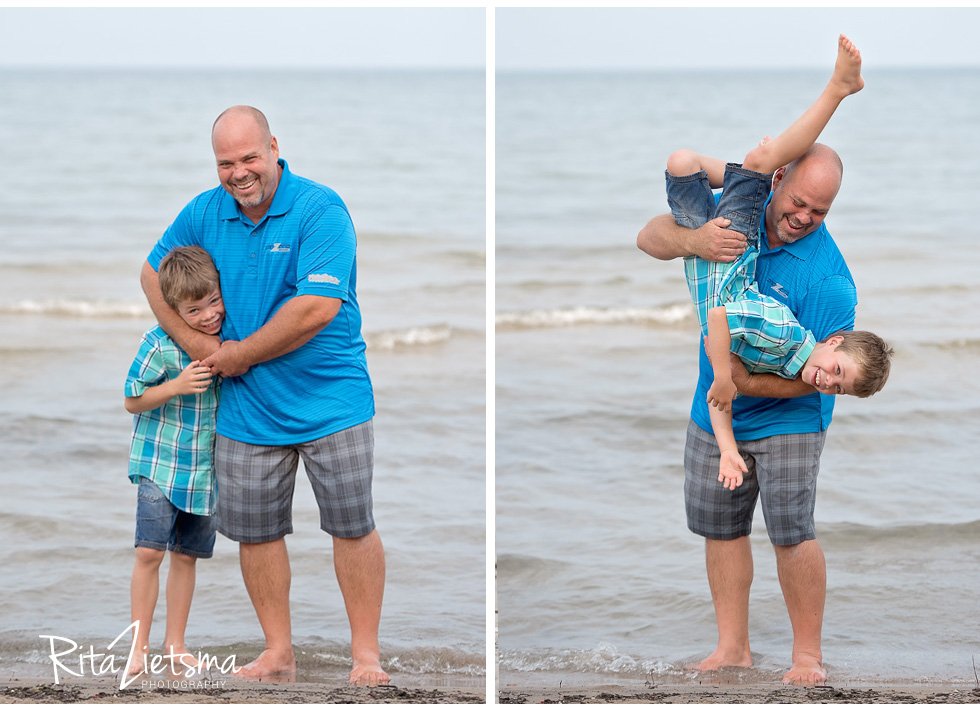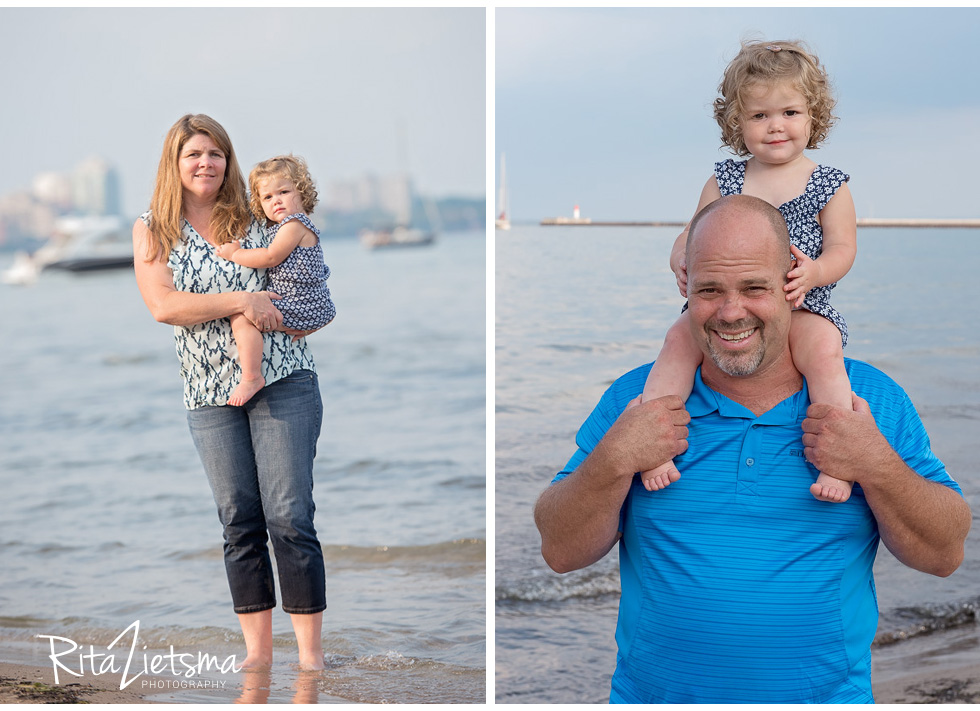 Thanks so much to this lovely family for a great evening at Burlington beach. I know you will cherish these memories for ever.