Family Photography at Cherry Hill Gate
Are you enjoying this beautiful autumn as much as I am? It's been an incredible couple of months. The weather has been great. The colourful leaves have stayed on the trees for longer than I can remember. Lots of families have been taking advantage of this time to book their family photography sessions. It's been wonderful.
Here is another very special family. Every year we have tried for an outdoor family photography session – but have never been able to make it before the weather turned. This year – we made it happen, and I'm so glad we did. The kids had a blast running around Cherry Hill Gate across from the Royal Botanical Gardens in Burlington. The trees were beautiful and the lighting was perfect. To top it off the kids were so good. Wow. At each location they sat patiently while the photo was being taken, and then sprinted off the second I said "Good. We're done here." Shiloh has been well trained in front of the camera as we captured her every three months for her first year. Her first birthday session was completely adorable. She was ready to pose at every turn this time again. What a cutie. Her big brothers completely adore her.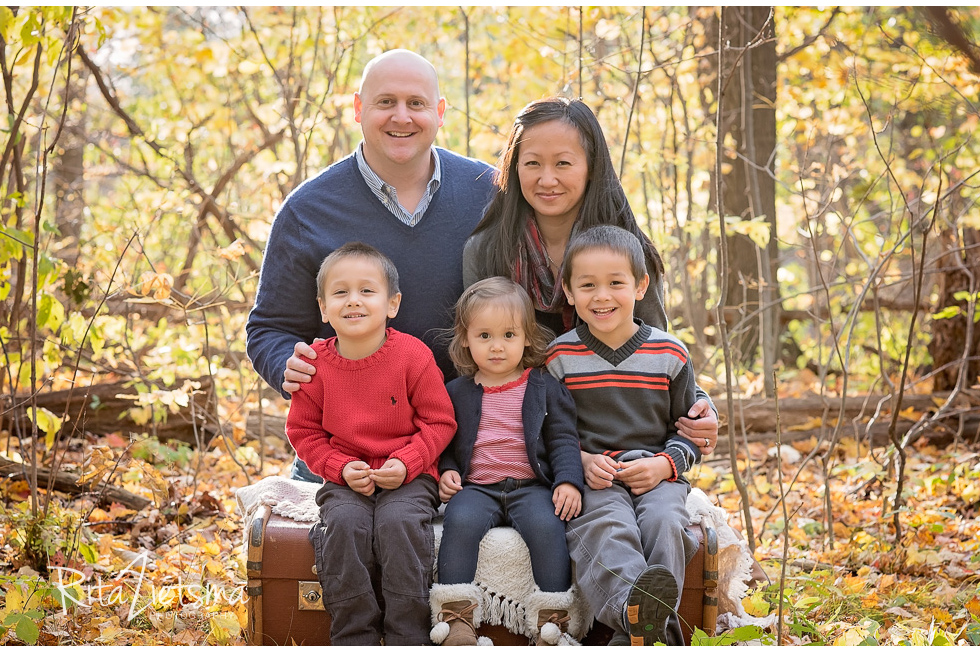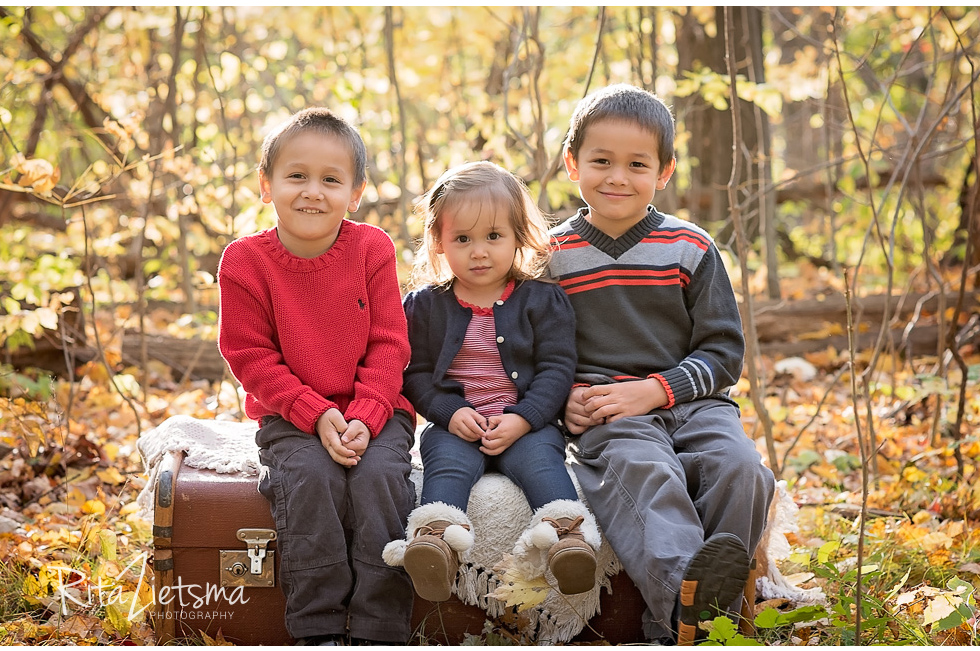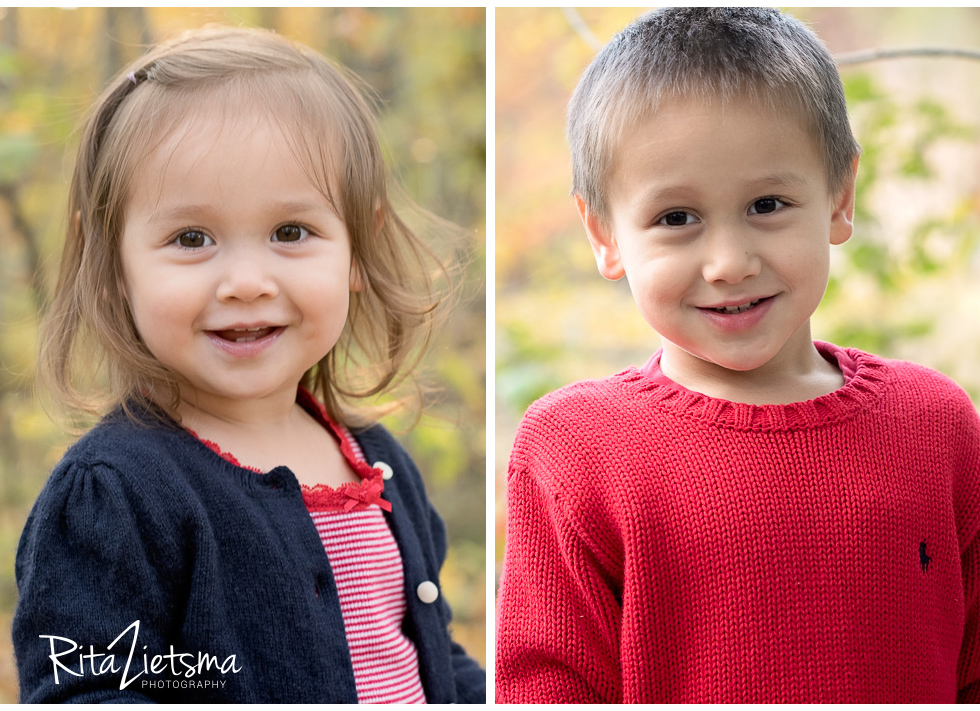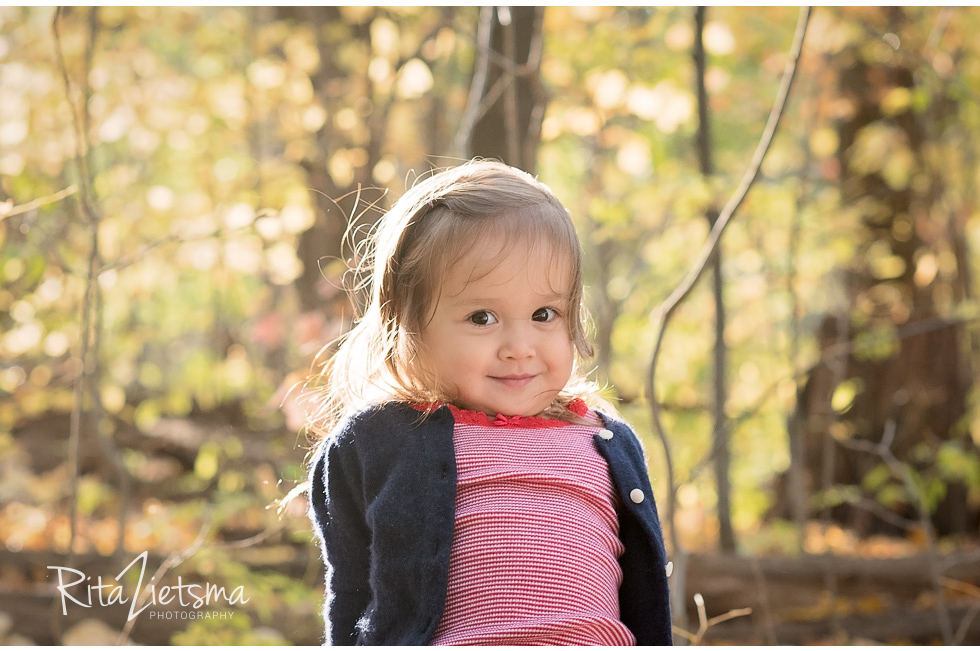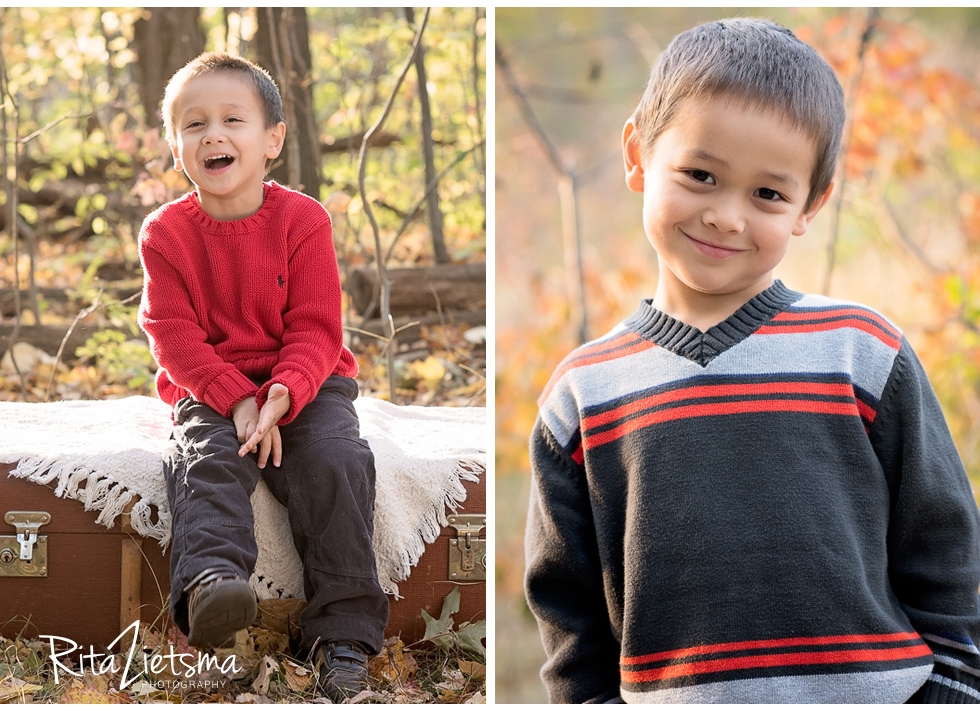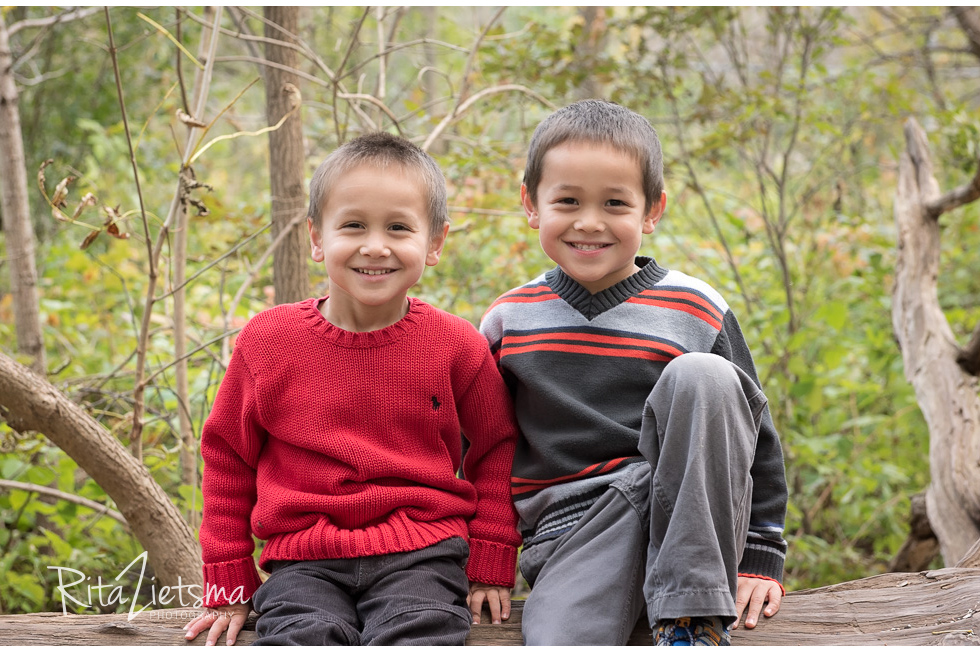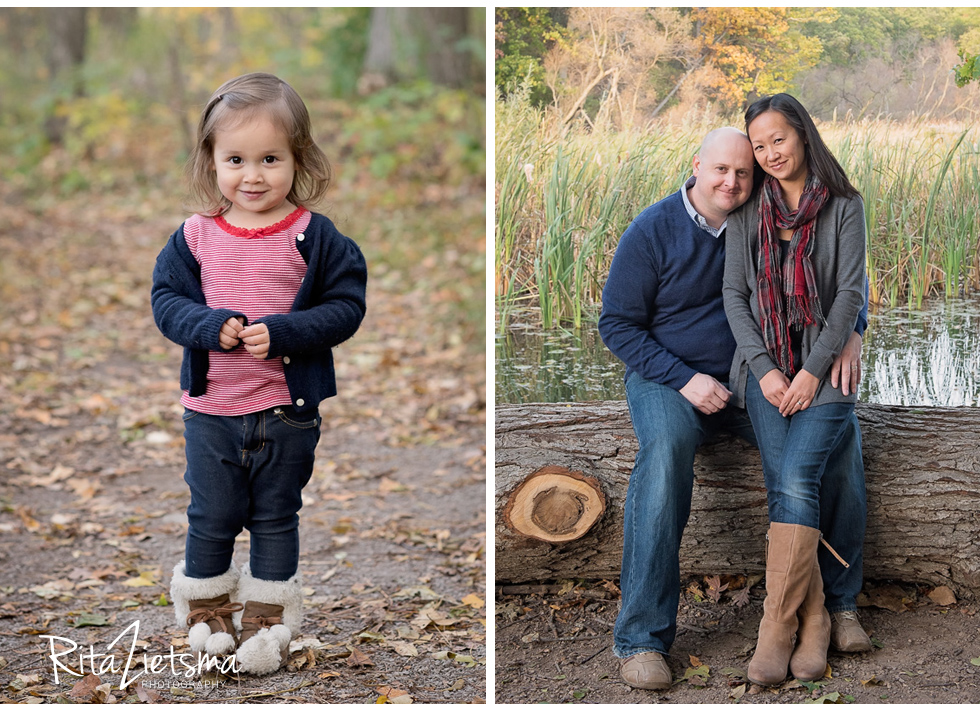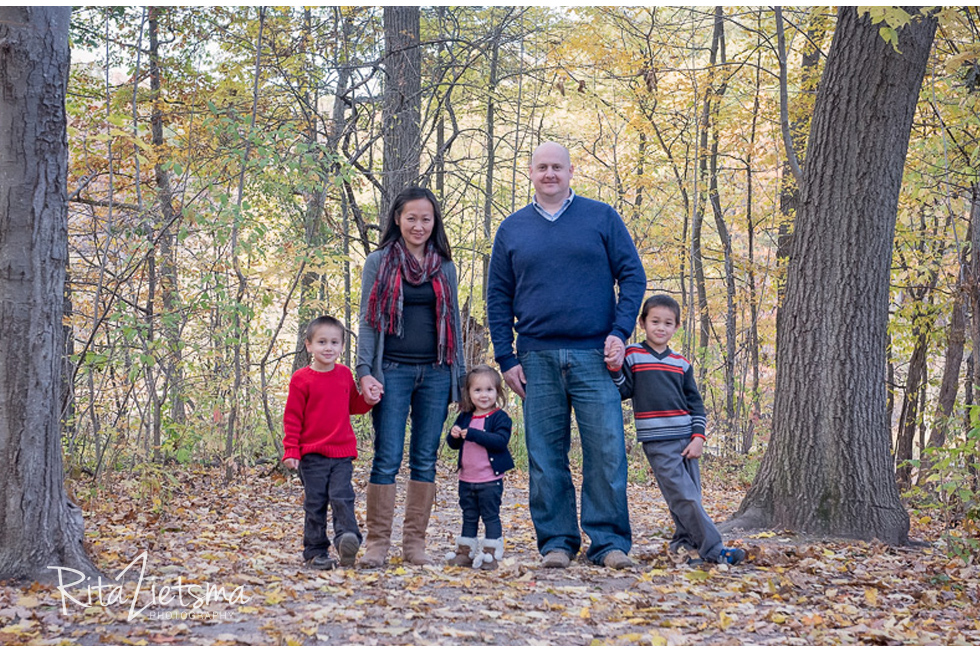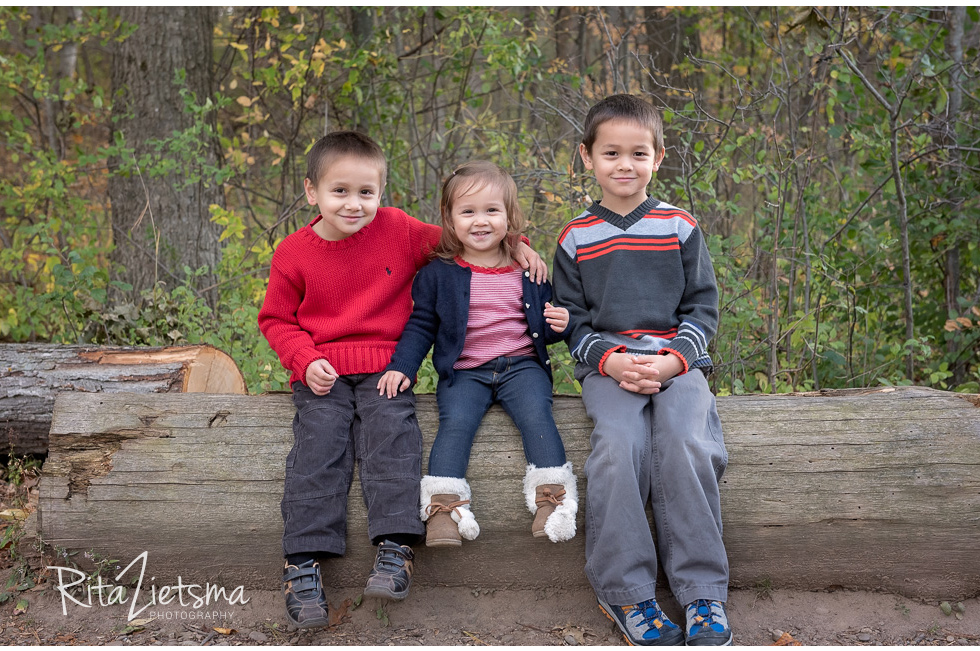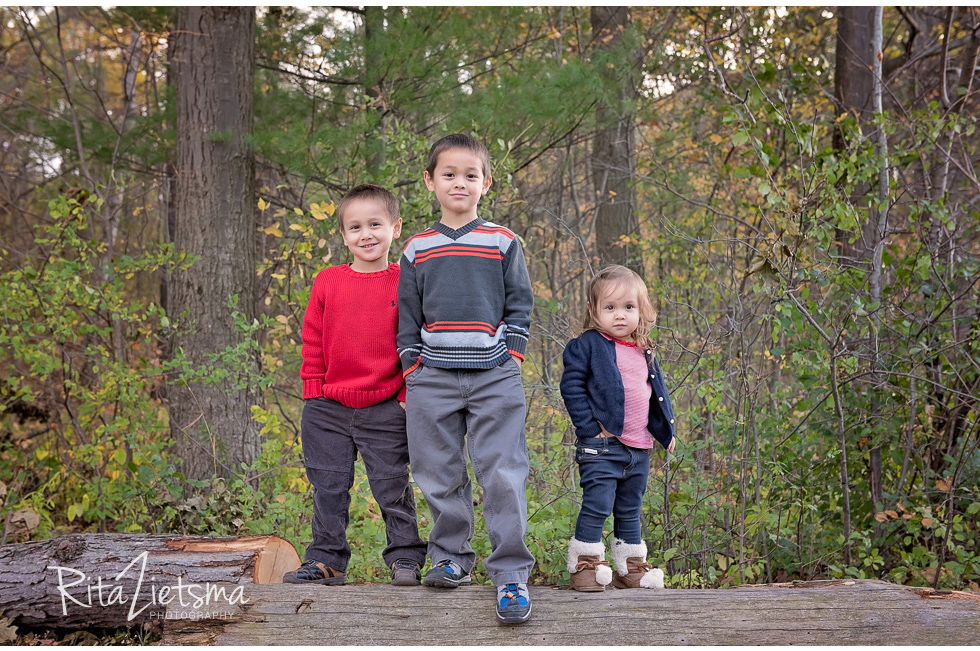 Kids can get tired by the end of a family photography session, so a good trick is to end the session with some fun, active shots. You can tell from their faces that they totally loved jumping off of this log. Poor dad – we made him do this several times 🙂 Thanks for your patience Dave.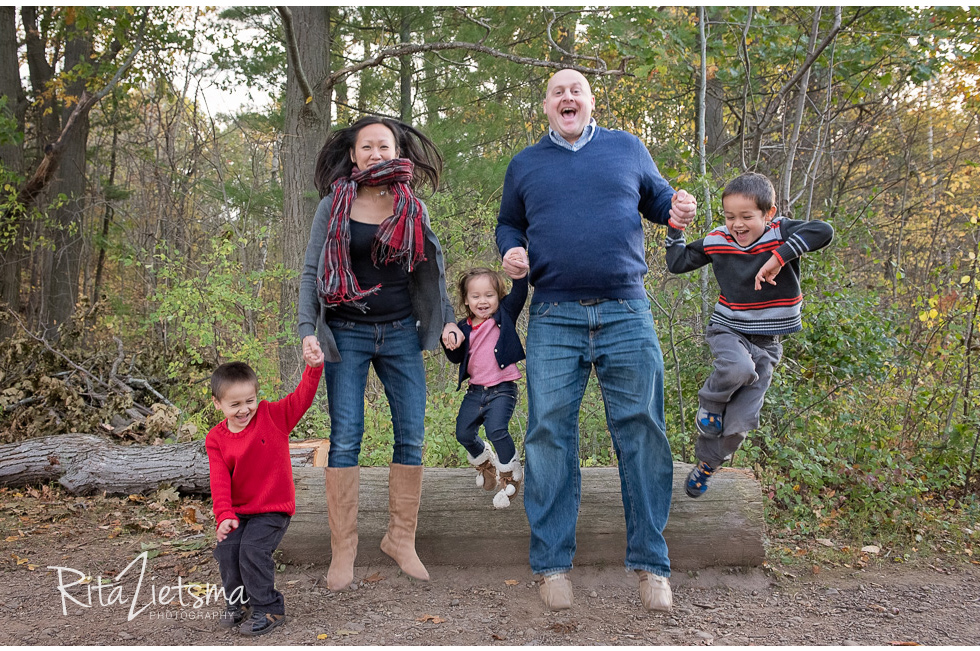 On the way back to our cars we made a final stop to feed the birds. Judah was totally enthralled by this. He wants to be a vet!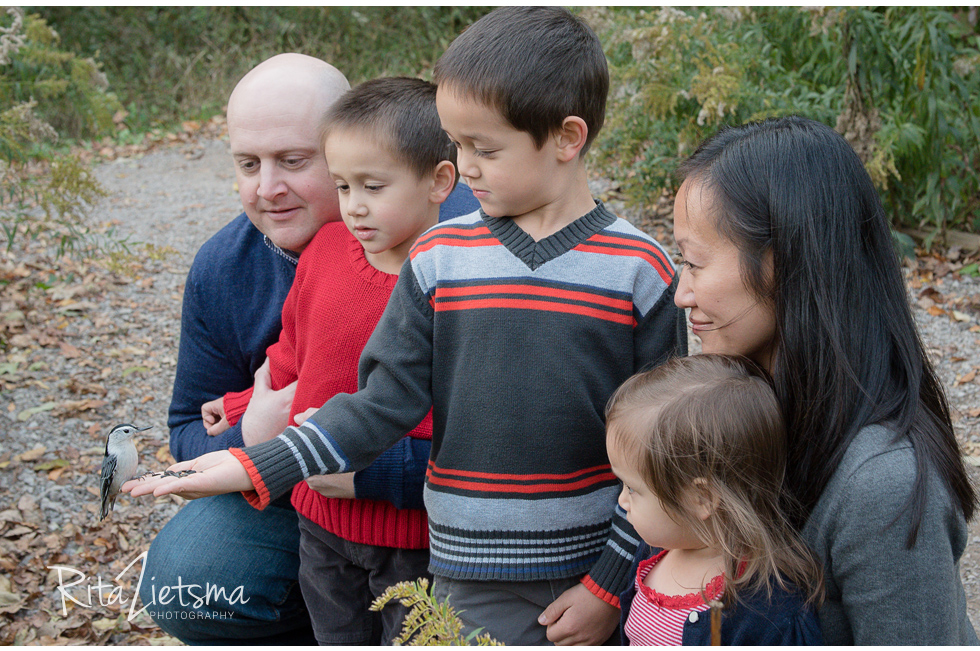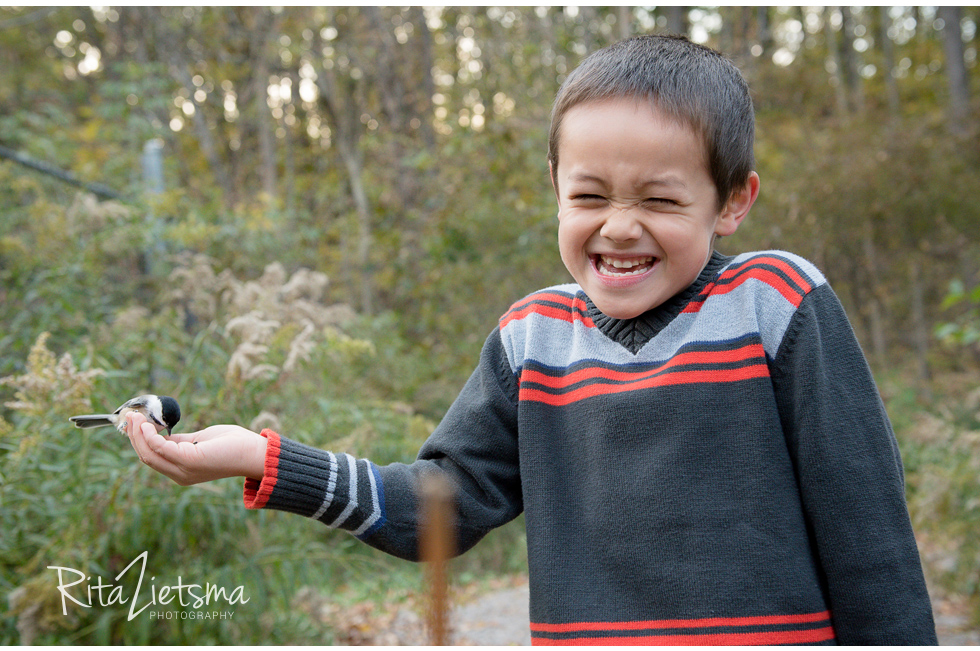 Thanks Dave and Anna for such a fun evening with your wonderful family.