On Location Dance Photography Session with Morgan
Today we are treated with images from Morgan's on location dance photography session. On location or environmental dance photography sessions are opportunities for a dancer to document their personal dance skills. The images are so much more than competition captures. They are unique. They are artistic. The combination of different dance moves and different locations makes for amazing, personalized photos that will last forever. The final images not only make for fantastic wall art, but become unique, professional portfolio pieces as well.
Morgan had a great time posing in the creek. She quickly found out that it's not easy to balance and pose on uneven and sporadically spaced rocks. Nevertheless she really pulled it off.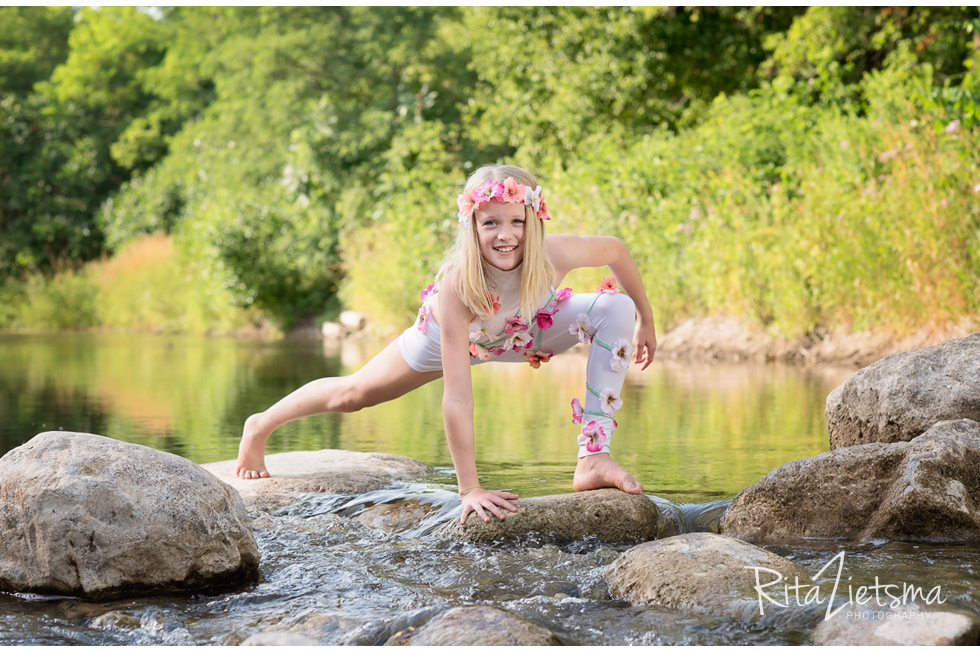 Here is a behind the scenes shot taken by mom – and although you can't tell, I'm soaked from the waist down. It was truly well worth it to get these shots.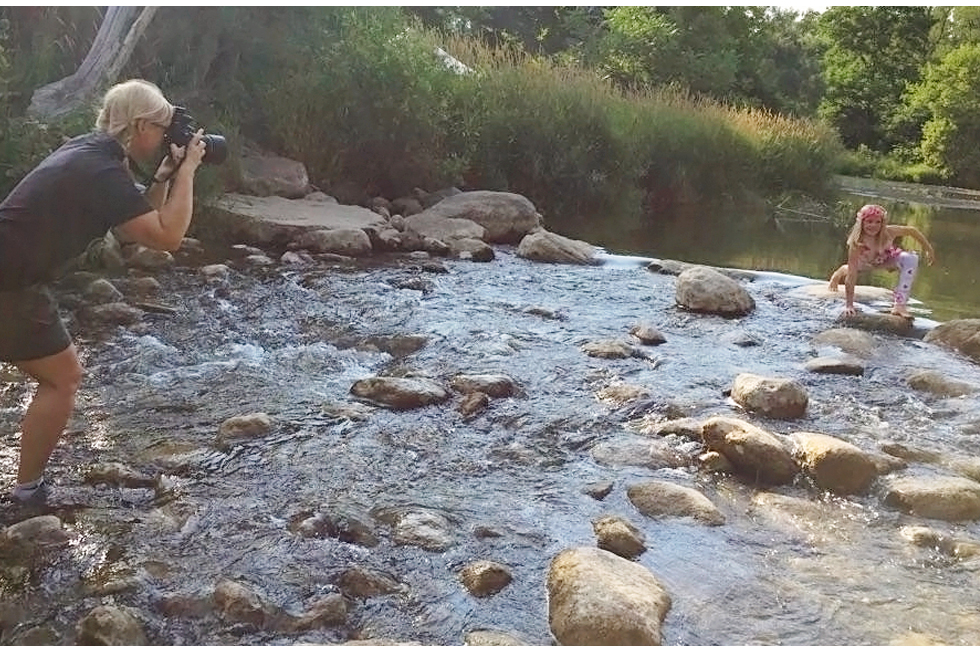 The lighting was perfect for some dancer head shots as well.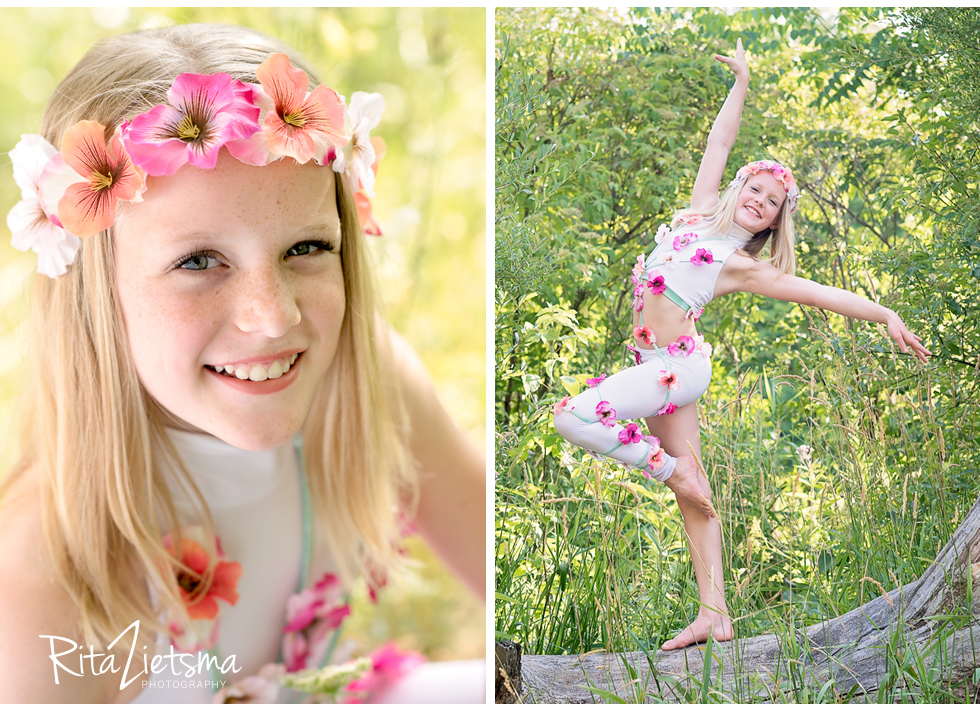 Morgan brought along a variety of costumes to suit the different settings, different poses and different moods that we wanted to create and capture in this on location dance photography session. I love the combination of the soft pink, soft light, grey rocks and soft colours of Morgans skin and hair in the portraits below.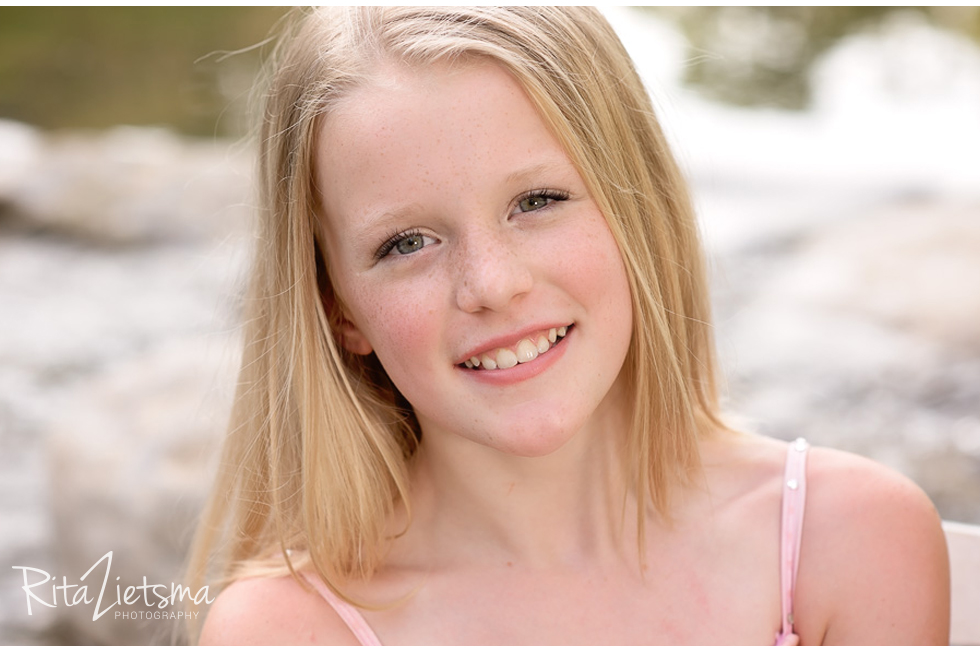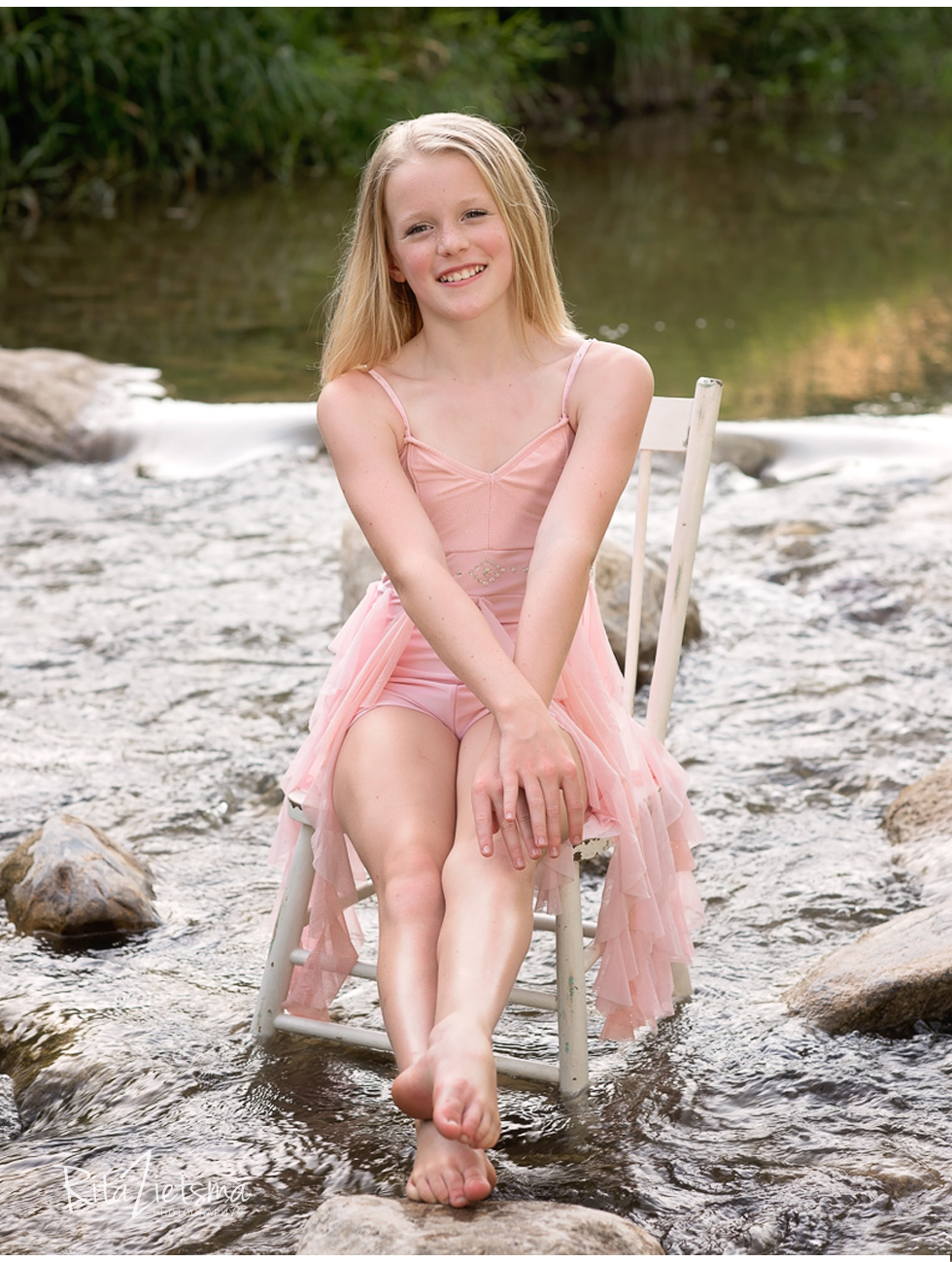 Since we captured Morgan and her brother and sister all together, we divided the on location photography session into a couple of evenings. This allowed us to incorporate more variety in our locations. For the shots below we went to McMaster University in Hamilton. We could have spent hours here with the amazing variety of architecture and foliage offered on this campus. The image below was kind of a fluke. I had some issues getting my light to fire – so we ended up with back light from the outside only. Since we were in a dark room I opted to create a silhouette of Morgan. Combined with the intricate pattern on the door, we ended up with a very unique and creative image.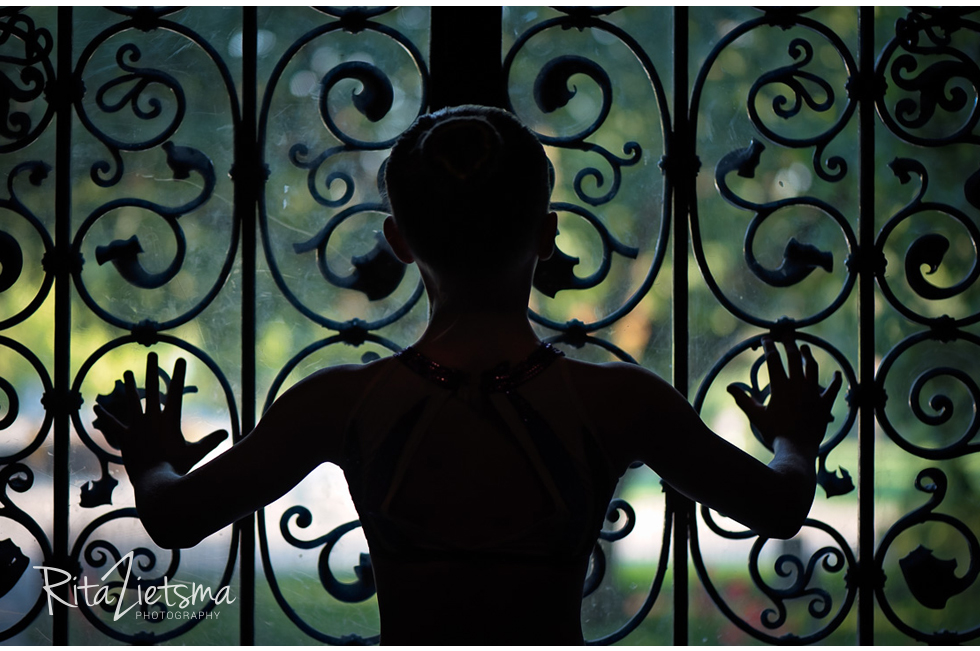 Morgan really wanted a shot with this purple costume below. The sunlight was perfect to create some drama to match the costume. Her pose and expression pulled it off to a tee!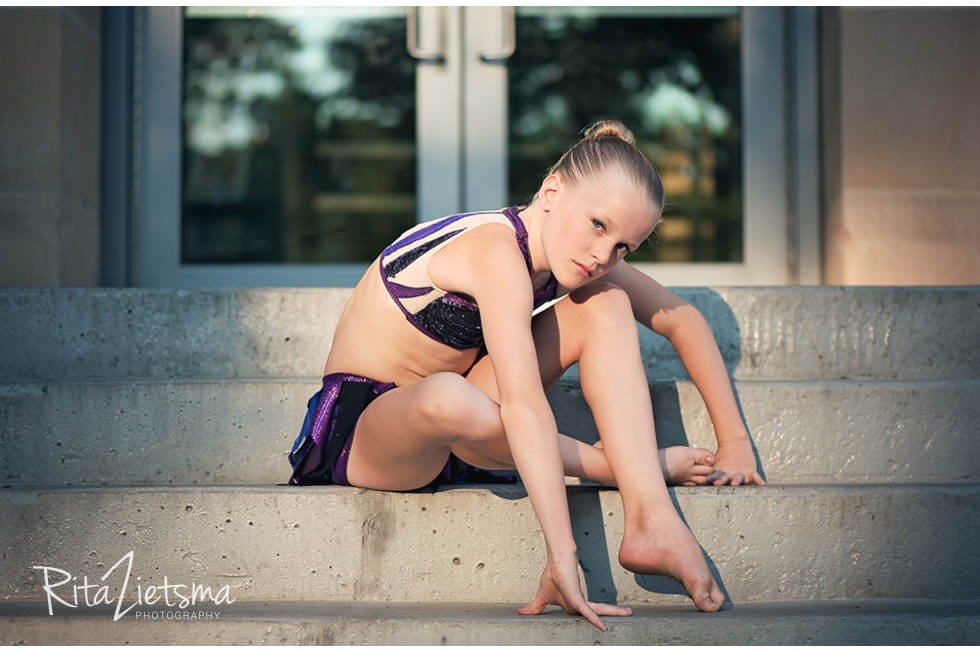 When Morgan first saw the shot below she said, "WOW". I totally agree!! Wow Morgan – what talent.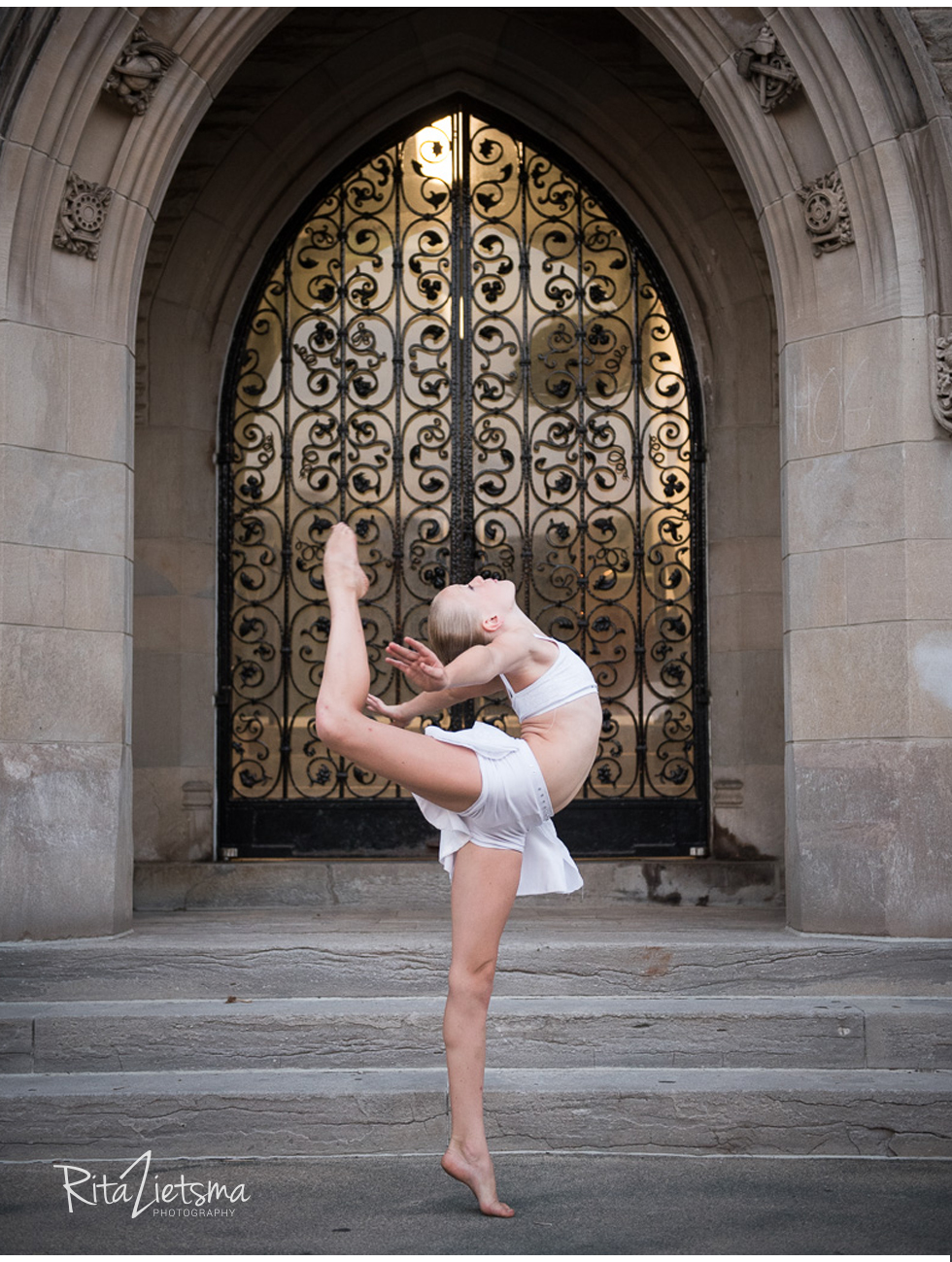 The shots below happened on a third evening actually. We made a last minute call to race the sunset to the tracks and we were so glad we did. We got one of our best skies this summer. What a beautiful, strong dancer you are Morgan.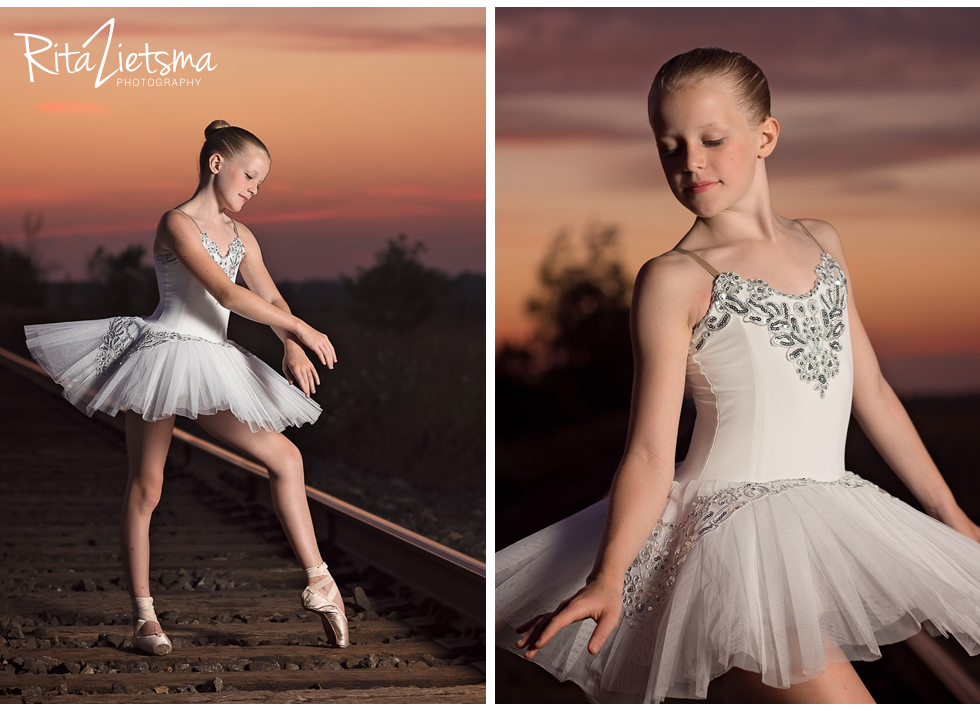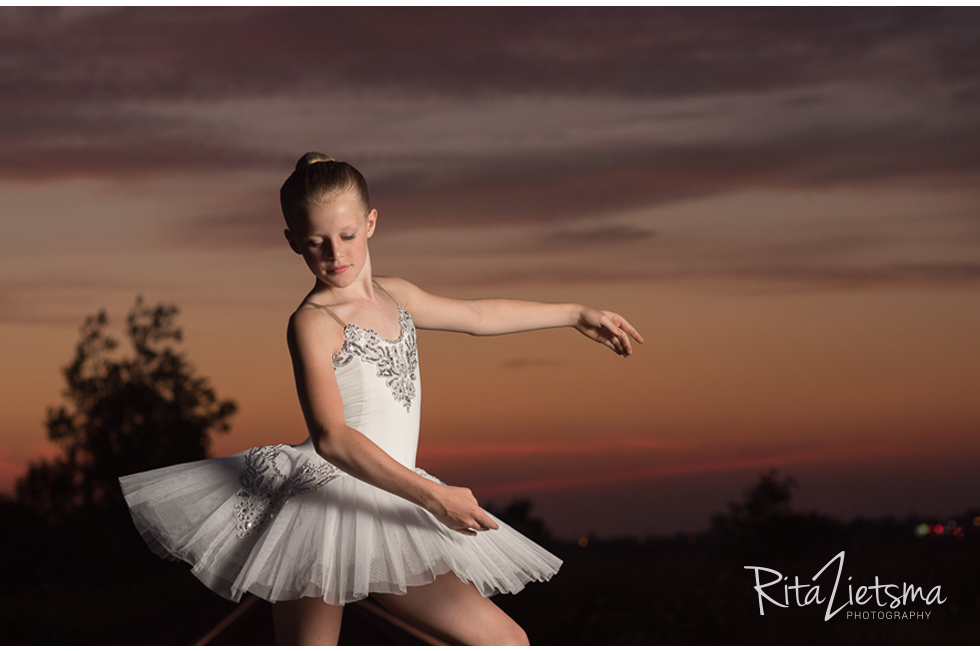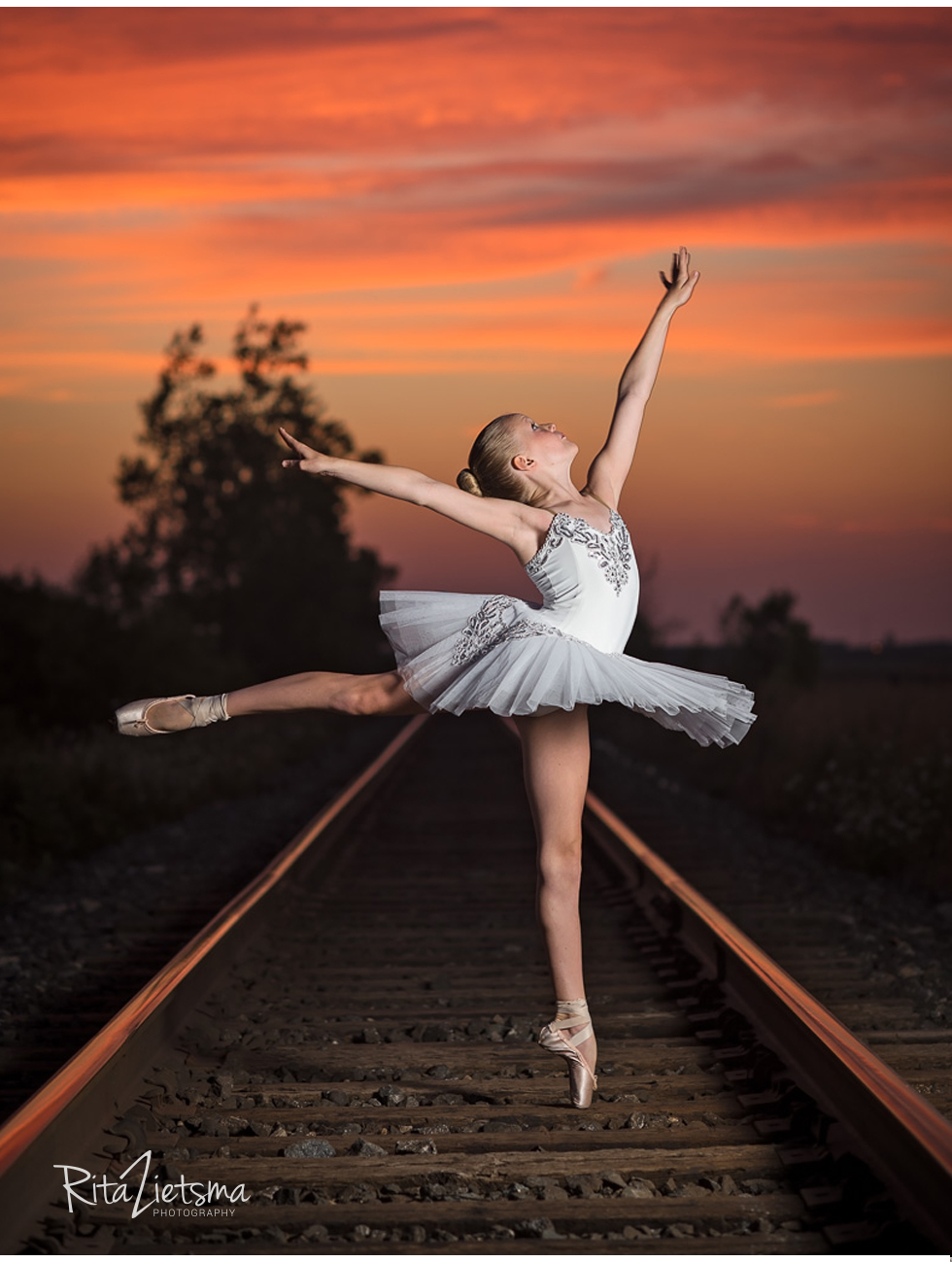 Thank you Morgan for your hard work and fun spirit and enthusiasm during our time together. Thanks again to mom for all your help and energy that went into making this all possible!!