Family Photography Session – Katie and Wil
I was super excited when I was asked by this totally wonderful family to do their extended family photography session!!! (Perhaps I am a little biased as they are my family 🙂 ) On a beautiful (okay – really it was humid and rainy) fall Saturday in September, I had the privilege of capturing my sister and her husband, and their lovely four daughters, spouses and grandchildren in an extended family photography session. The session took place at a beautiful barn in Guelph, so we had lots of cover from the rain.
It's always a good idea in an extended family session, to stagger the arrival times of the separate families. That way the little ones don't have to hang around for such a long time. Katie and Wil's family arrived first for their family photos. They were lucky as the rain hadn't started yet and we were able to do capture them outdoors. Atticus and Vivien have lots of energy so the pressure was on me to be quick. Uncle Greg came along to help me. This was perfect as he could be the funny clown captuing the attention of the kids and making them laugh. You can see that he did a great job.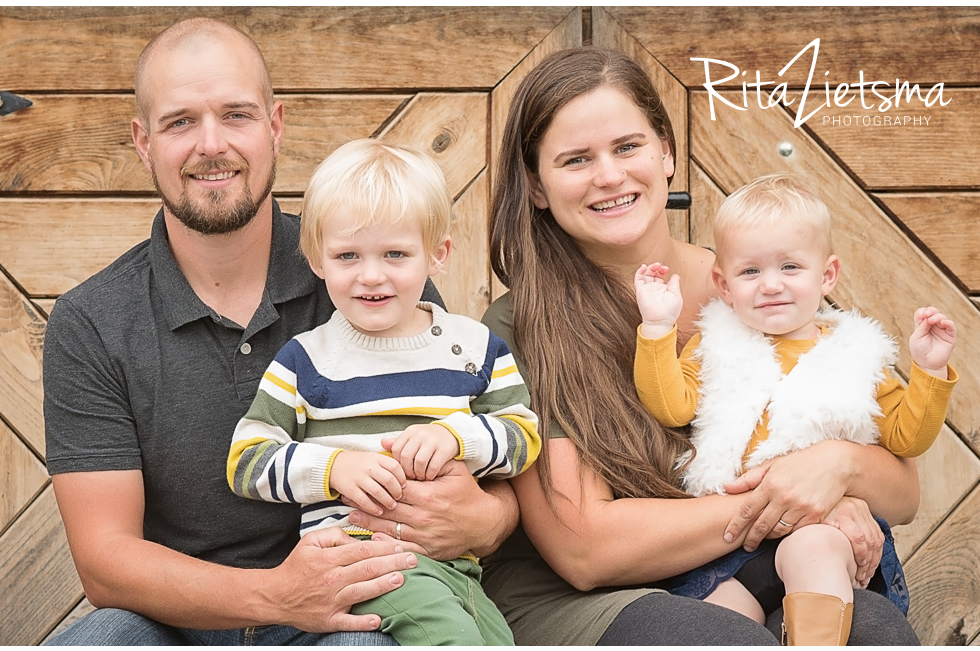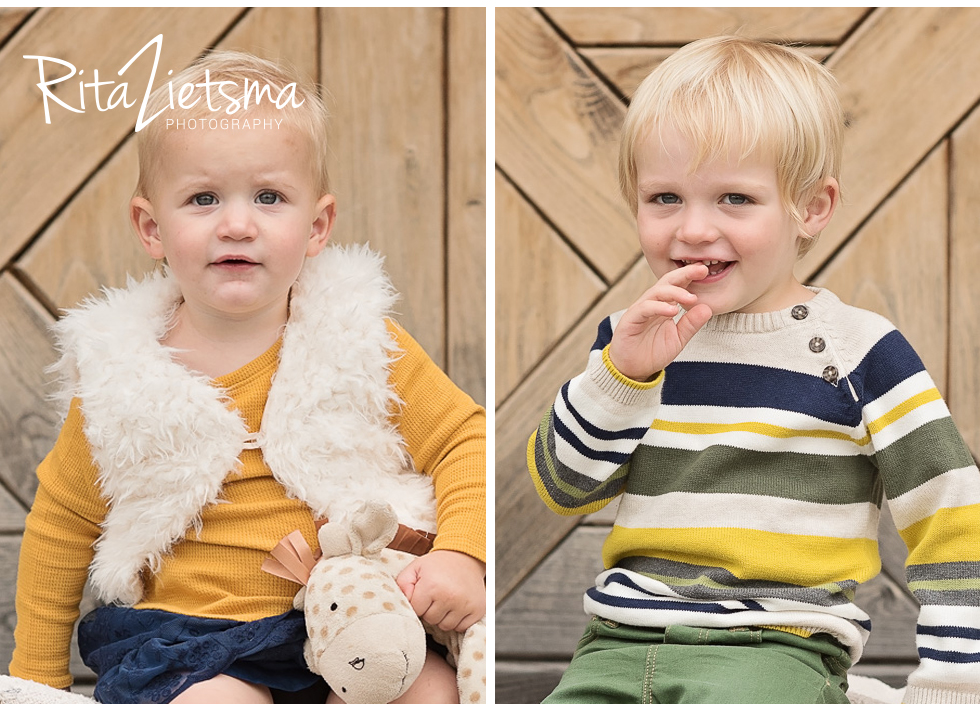 It always makes me happy when I am able to get a capture of little siblings together. It's not always easy with a two year old and a one year old, but with the group effort we nailed it here.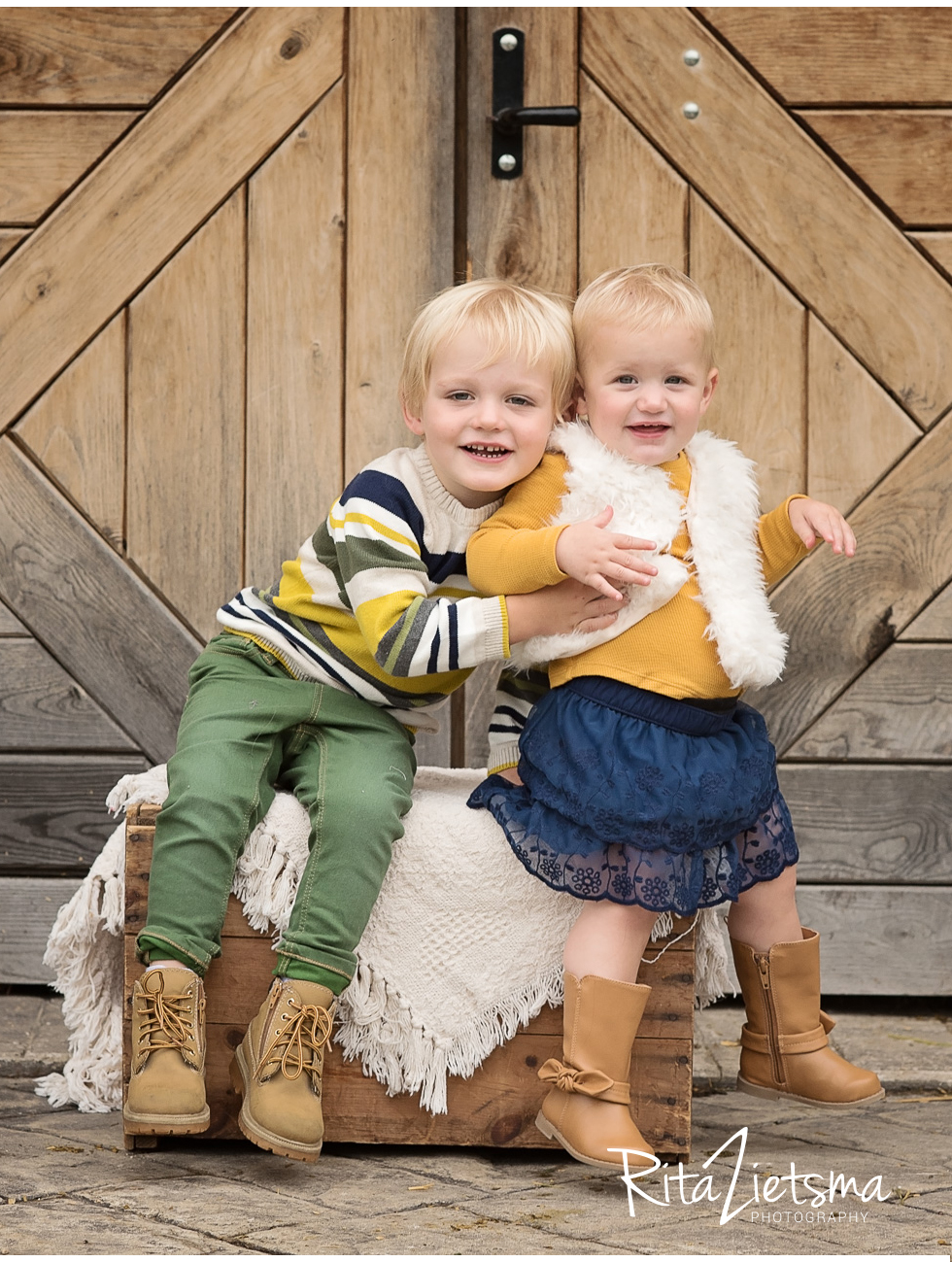 You can see the overcast skies here, but that is not always a bad thing. It makes for some nice punchy colours and for some nice soft light. Letting the kids walk around during the family photography session is helpful as well. It keeps them happier.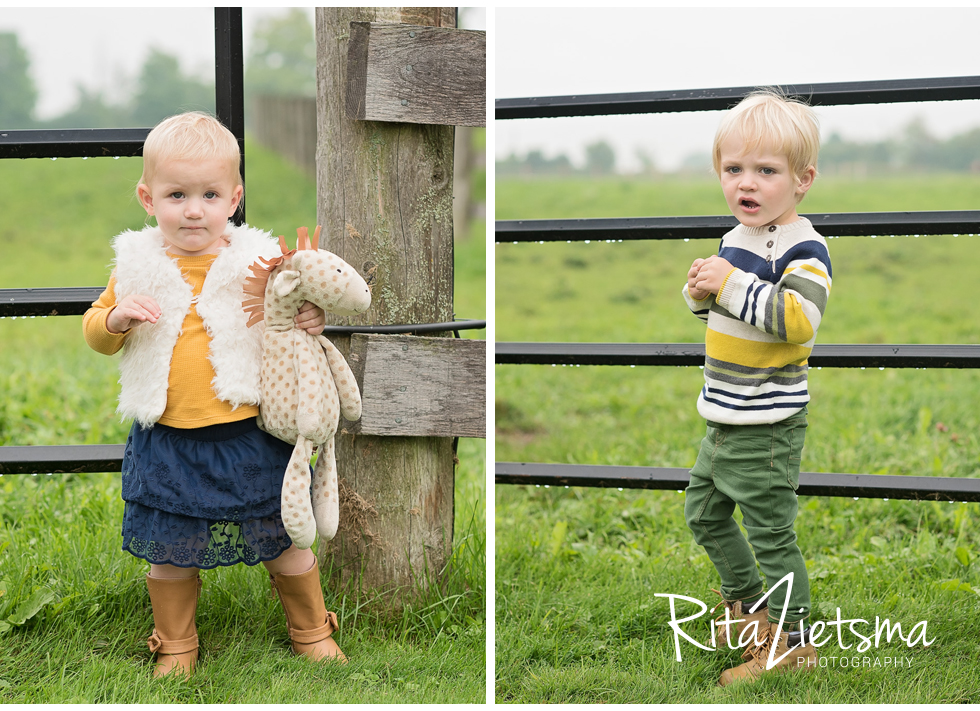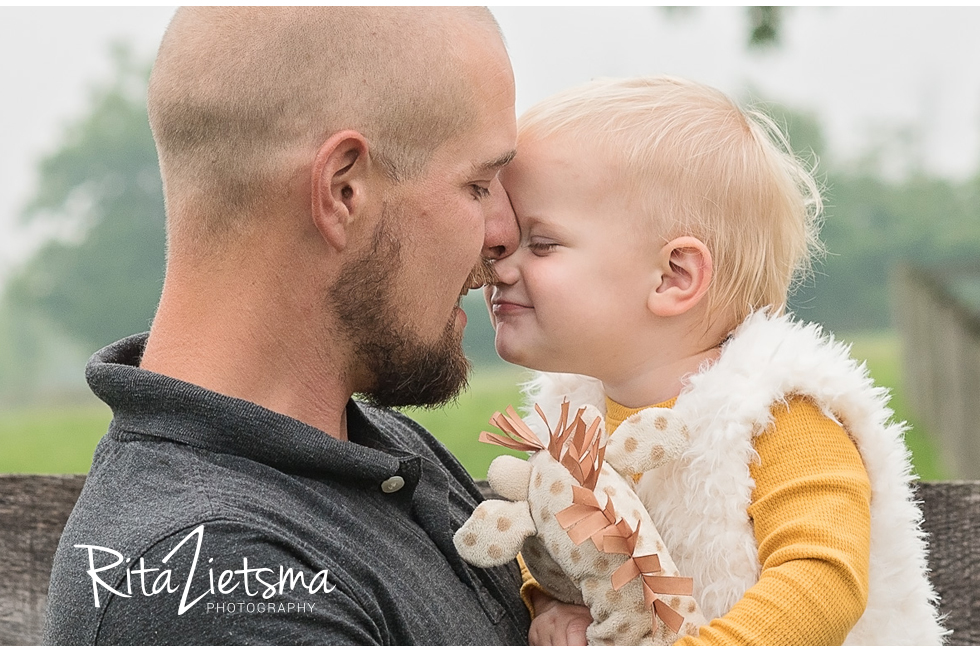 I love the below shot of my dear niece and her firstborn, my great nephew. (that makes me sound very old :|)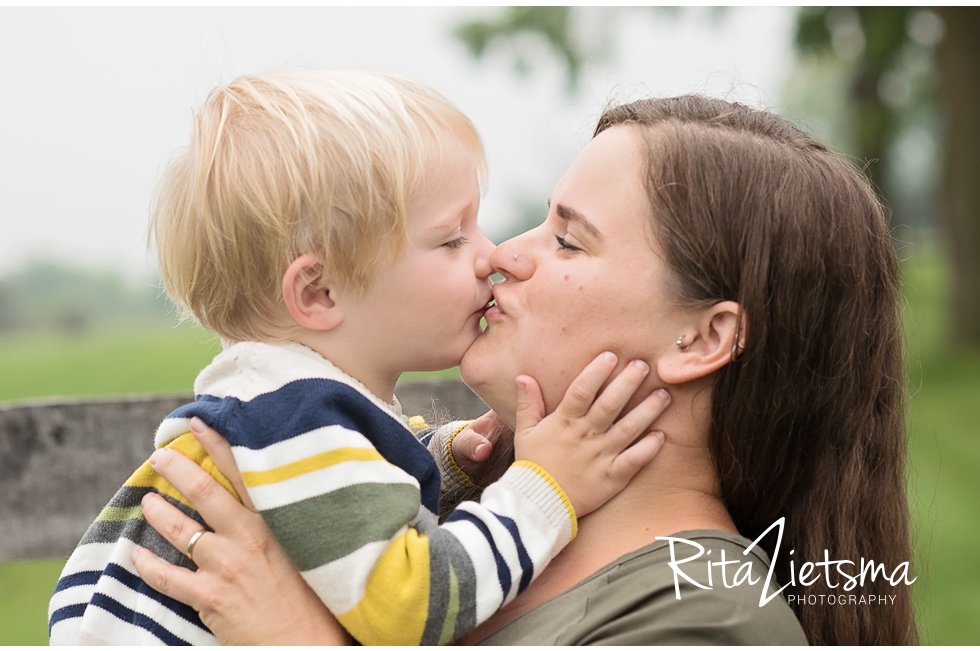 Thanks guys for letting me capture your family photos. It was wonderful spending the morning with you. More to come from this extended family photography session.