Canadian Snowy Fun Family Winter Session
Every fall I donate a family photo session to the silent auction fundraiser for Home of Grace. Home of Grace is a grass roots orphanage in Kenya that cares for orphans and vulnerable children. When Marsha approached me to tell me that she had made the donation for the family session I was pretty excited. Marsha came to me with something fairly specific in mind for her family session. She said, "We are a crazy fun family and we love to do lots of outdoor activities. We'd like to have a fun family winter session that captures that! Can you do it?" My response of course was "Yay!" and "Most definitely!" I jump at the opportunity to be creative and to capture people just as they are. It makes for some of the best family photography.
Marsha was fairly flexible with her timing so we waited for some snow to fall. And we waited. And we waited. For those of you in southern Ontario, you'll know that this has been the winter that wasn't.
One Sunday morning in November though it happened. We had a gorgeous snow storm. I pretty much tackled Marsha at church and said this is the day. What better time for a fun family winter session than in a snow storm. Despite a few colds and sniffles in the family, Marsha pulled it off. I was thrilled at her choice of outfits. They all looked great together, without being too matchy matchy. And anyone sporting Canada gear is a plus in my books. The colours fit the environment so well.
It was a really great family photography session in Burlington. That's not just my perspective. Even her 10 and 12 year old boys, who were dreading the session, said, "Rita is so great about making pictures feel normal and fun!" I had a good chuckle about that when Marsha sent me that text.
Here are some of my favourite captures from that day.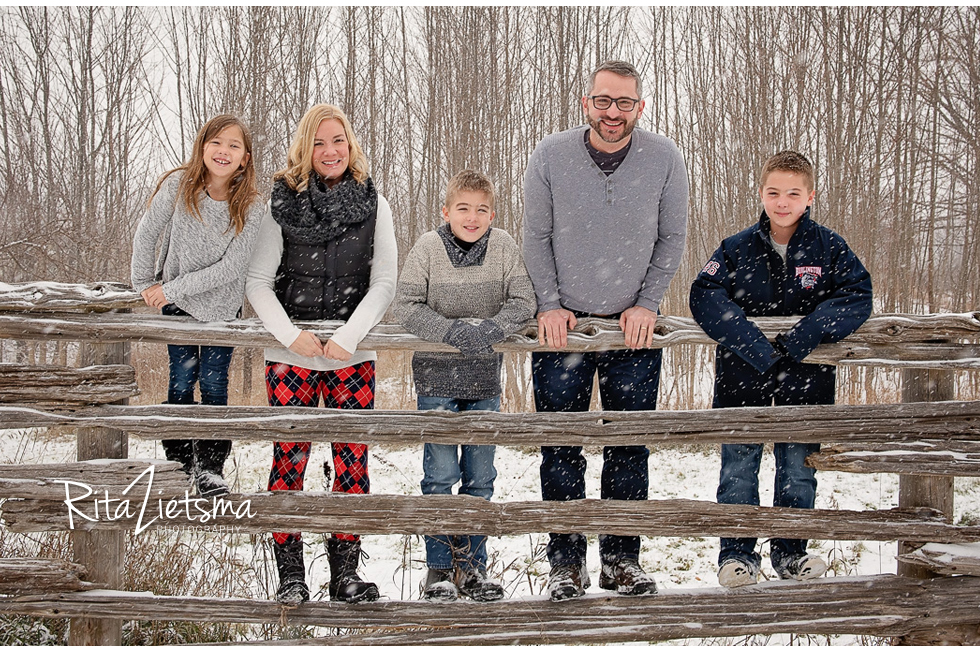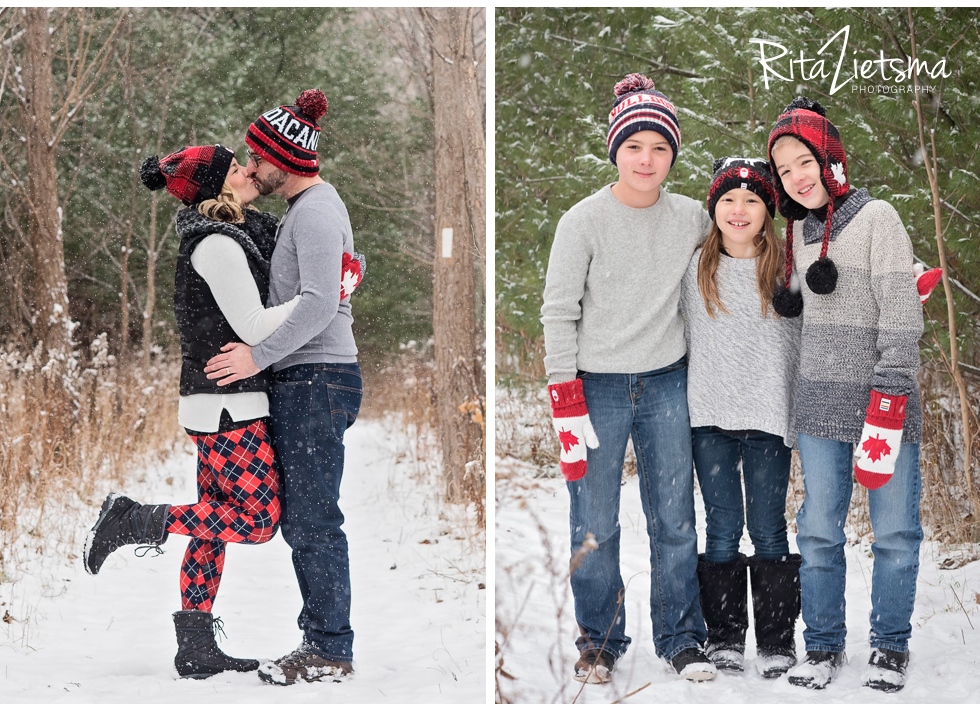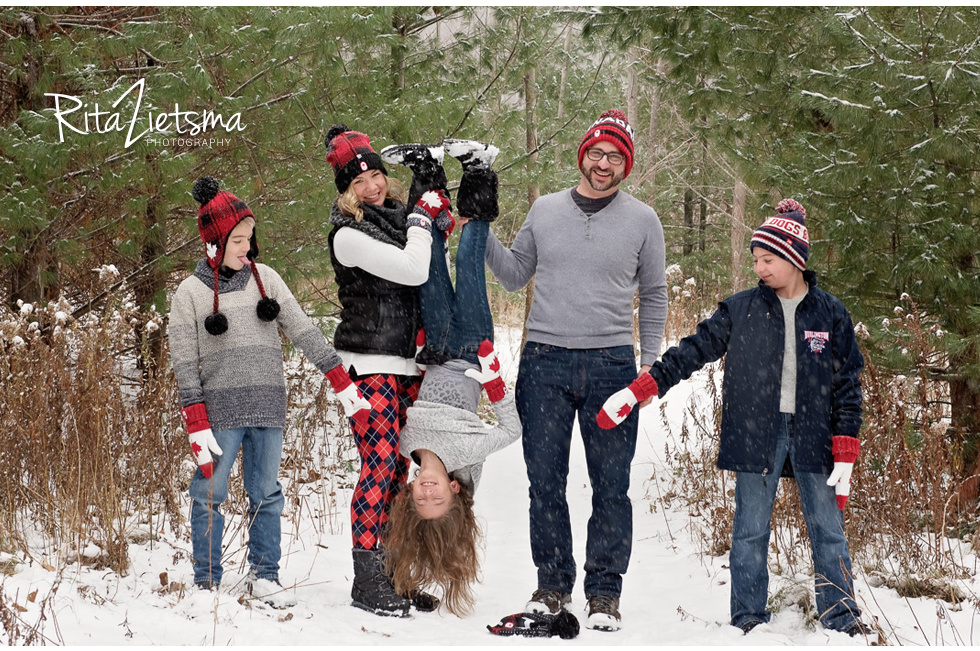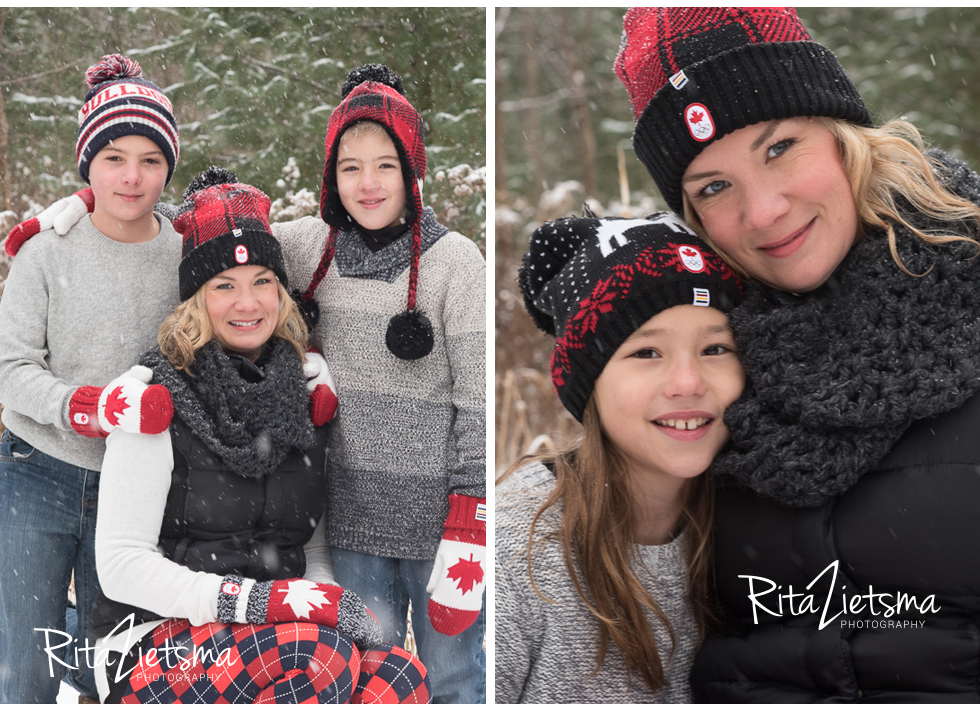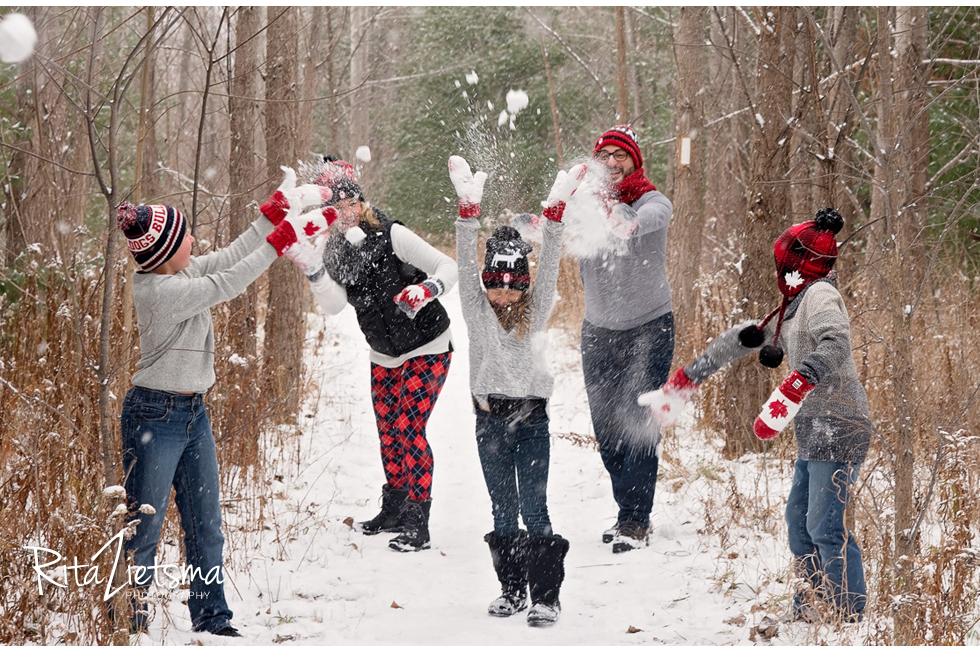 Thanks guys for allowing me to capture you!