Olivia's Beauty Portrait Session
Beauty portrait sessions are more and more in demand for us portrait photographers. With the growth of social media, the need and desire to have great self portraits for profile pictures is huge. The need is even bigger for job hunting websites and networking websites such as LinkedIn. Employers like to see an image of the person applying for the job. Many people are also running their own businesses and have their own business websites. People online shopping want to see who they're dealing with when they search these online businesses. As such, having a great, personable contact page / about me page write up and image goes a long way letting people know who the business owners are. That hopefully translates into more business.
Beauty portrait sessions are also on the rise just because it is a fun thing to do. Why not take some time to pamper yourself with a hair and makeup session, followed by some fun in front of the camera? Who doesn't want beautiful portraits right? Beauty portraits make great gifts for partners and spouses. They also make great gifts for yourself.
Olivia was at my studio 2 weeks ago for her beauty portrait session. Above is her before and after shot. Below are some of mine and Olivia's favourite shots from the session. We used natural lighting and bounce for all of these portraits.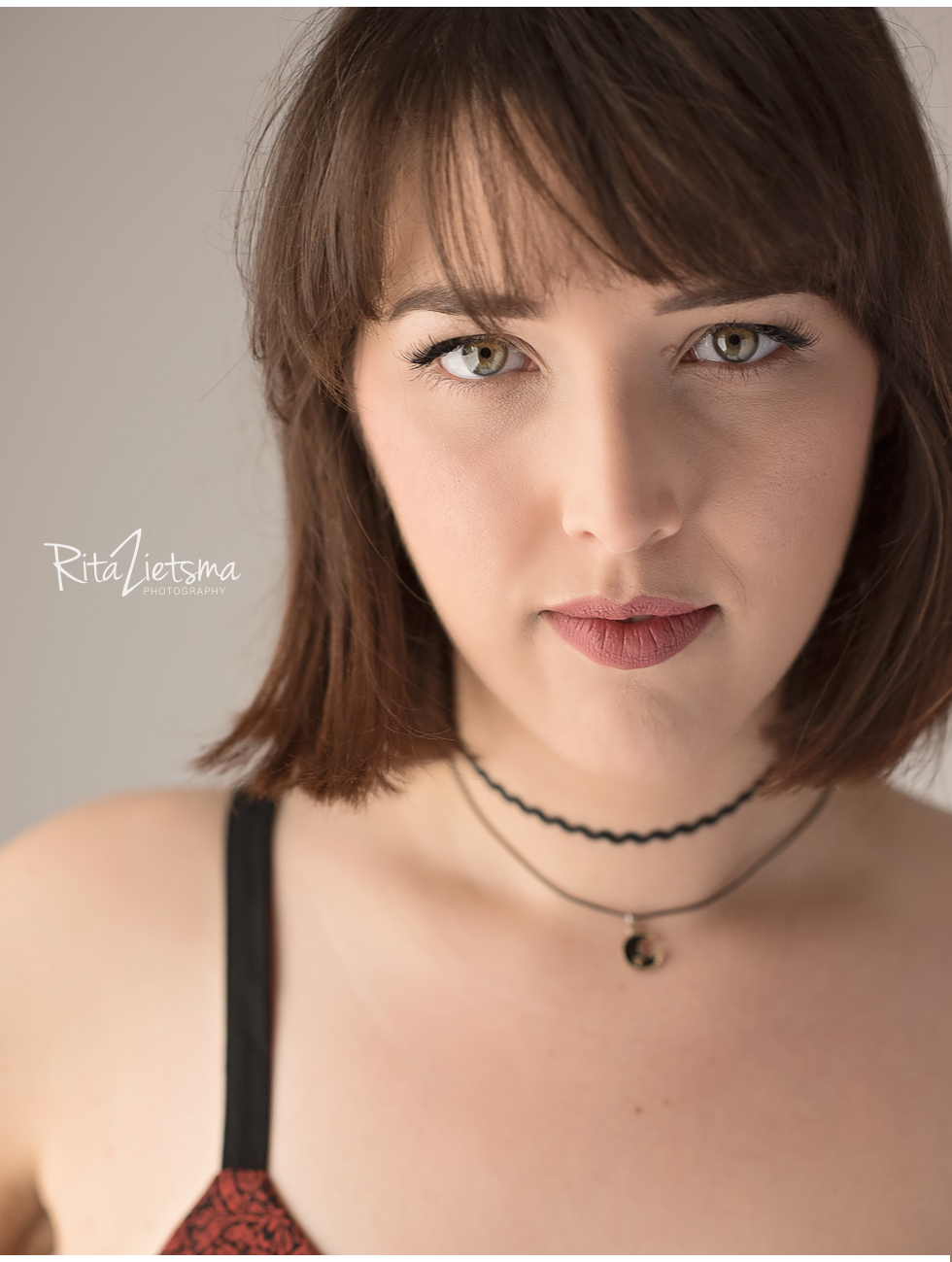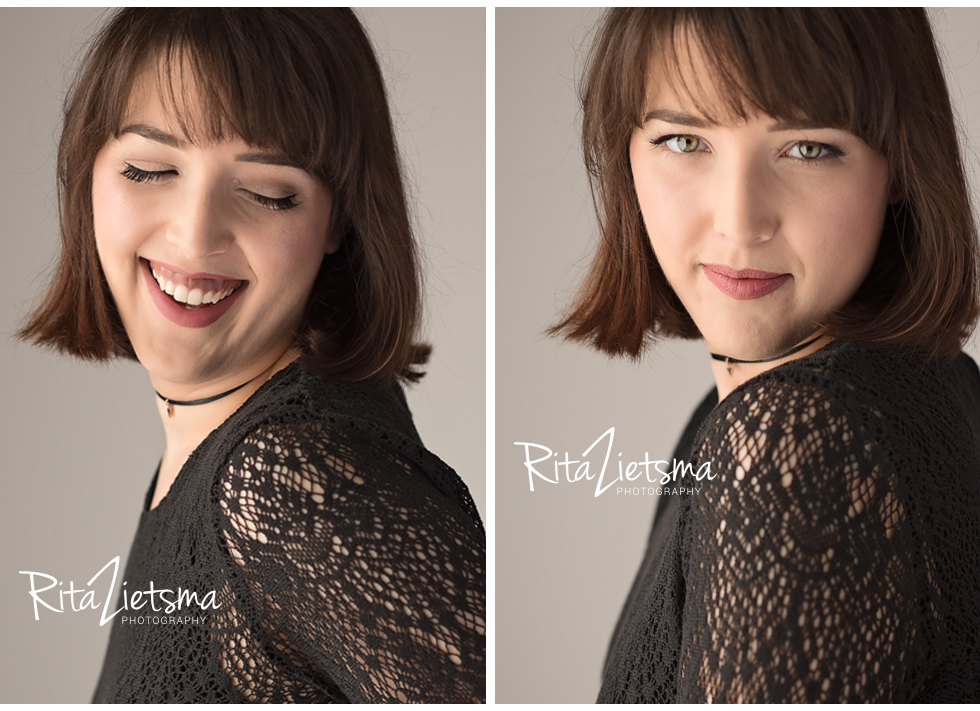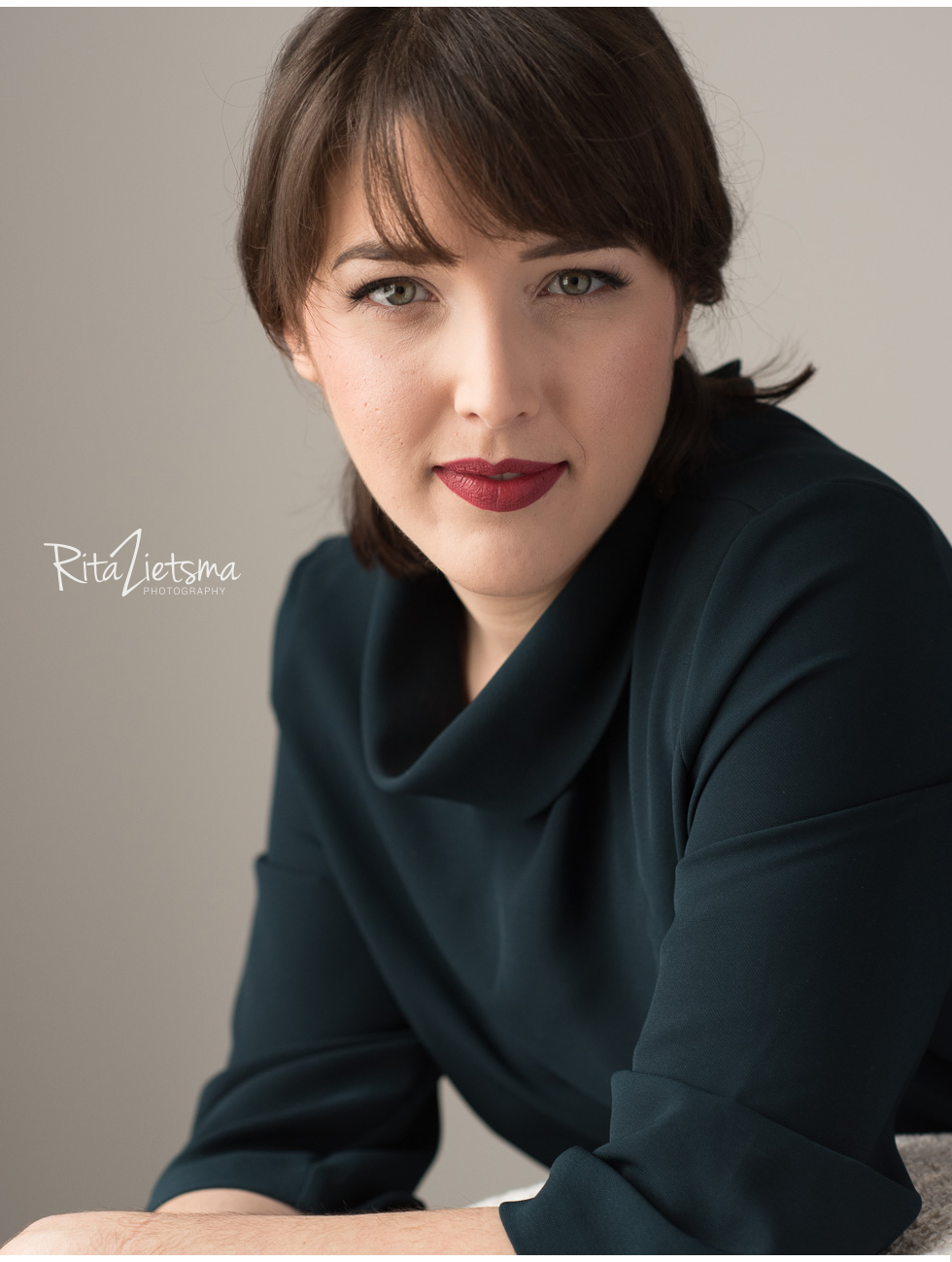 The image below was backlit – using window light. I placed bounce cards in front of Olivia, on the left and right to bounce light back into her face. I love how the light skims across her beautiful skin.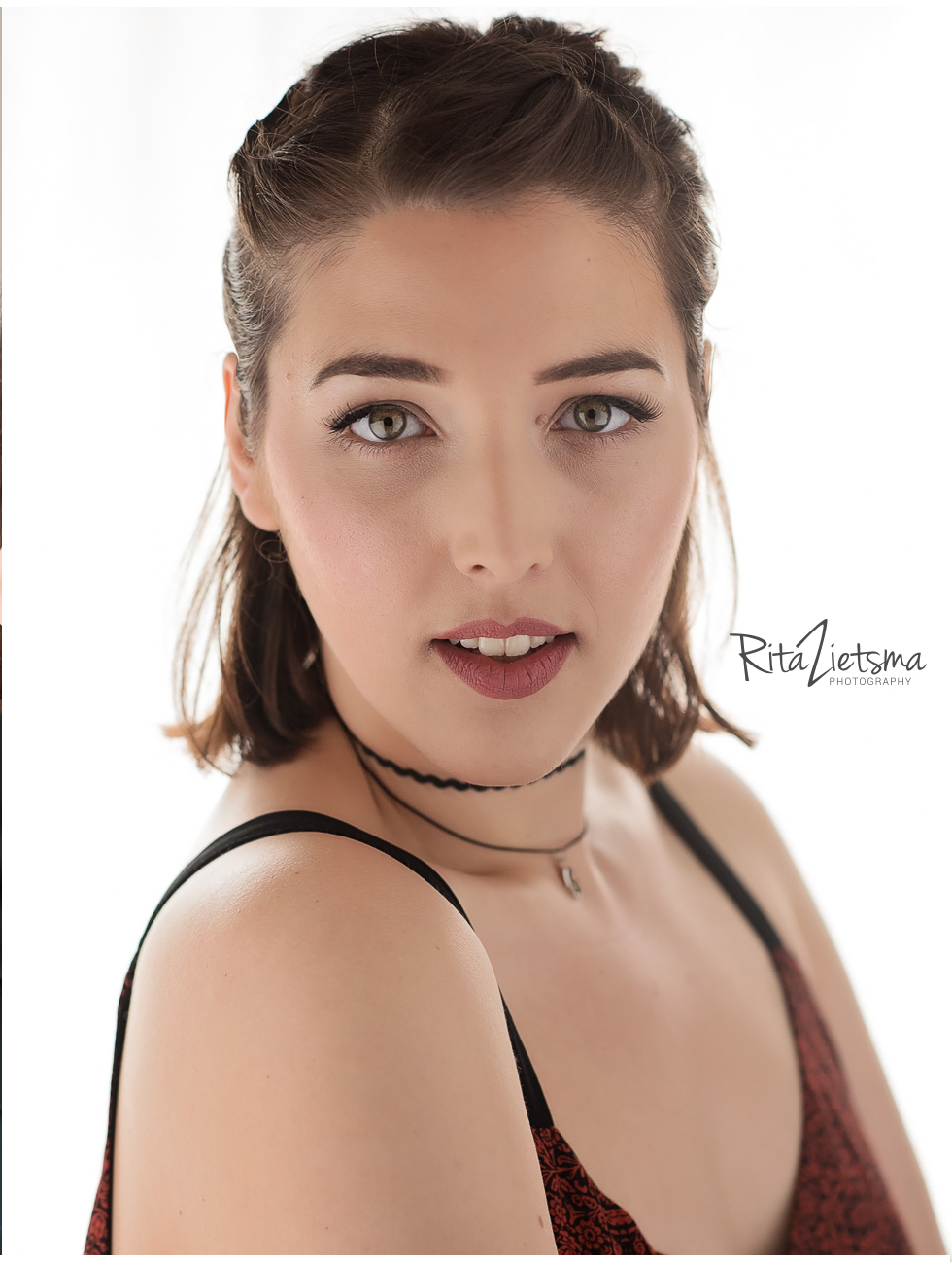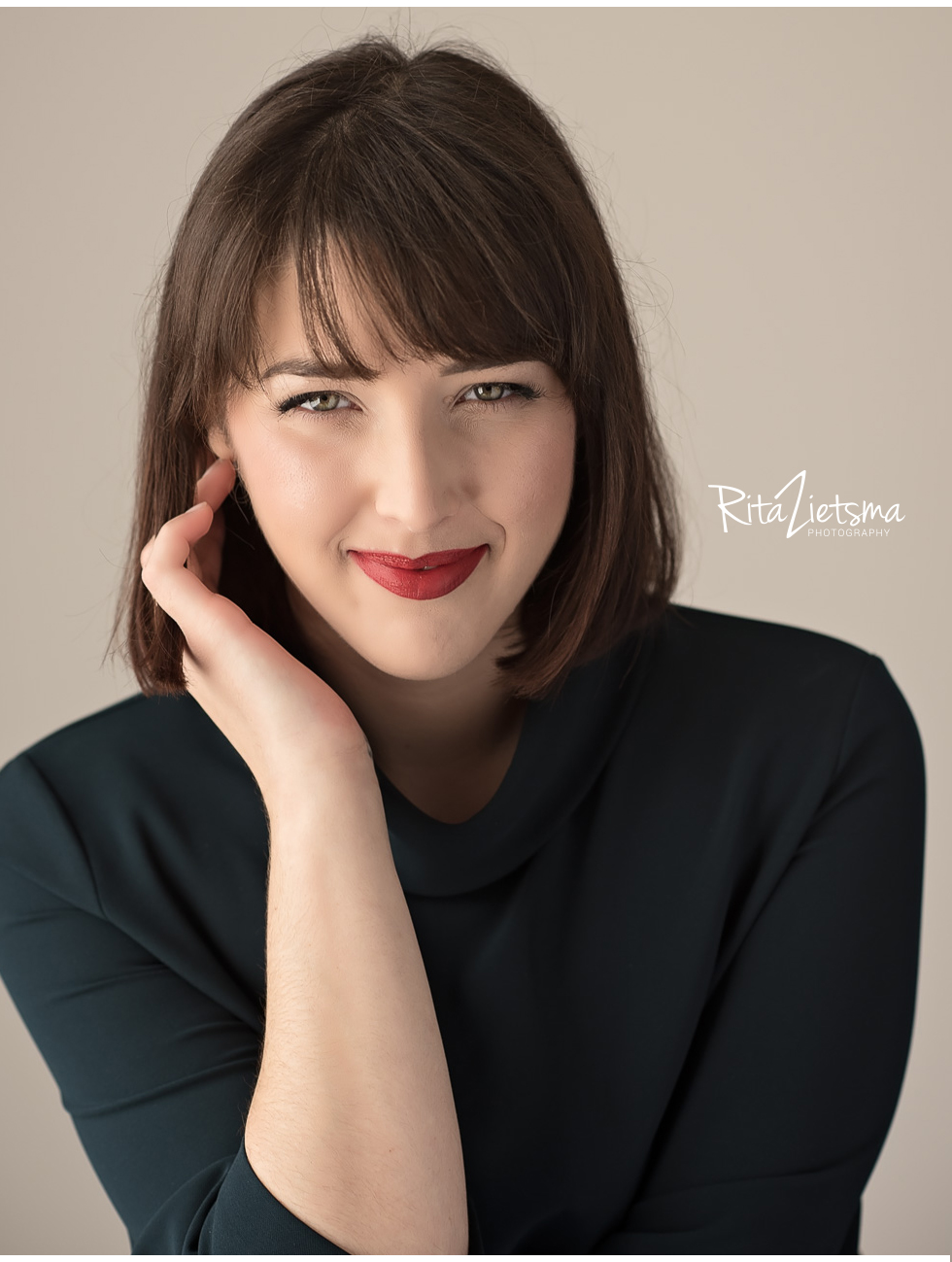 Thanks so much for giving me the privilege of capturing your beauty Olivia.