Portrait Photographer Burlington – Session with Mizuho
I love being a portrait photographer Burlington, Oakville, Guelph, Hamilton and GTA clients come my way for beautiful shots of themselves.
A lot goes into good portrait photography. I like to begin with a pre-session consult. This usually means a chat on the phone, where I get to ask lots of questions. This allows me to get to know the client that I am shooting. It also gives the client an opportunity to ask questions of me. This helps us both in planning their session.
Portrait photography isn't just for those whom society deems as "beautiful". Women of all ages, sizes, shapes and stages in life are beautiful and can have amazing portraits of themselves. The myth that only a tiny sized female looks great on camera is just that – a myth. Beauty comes from within. A good portrait photographer has to know how to connect with people to be able to bring out and capture each client's personality and inner beauty.
The combination of a good hair artist, a good makeup artist, and lighting and posing knowledge all work together to bring out the client's beauty and personality. Mizuho's before and after image below show how all these things work together to produce an amazing capture of a beautiful woman.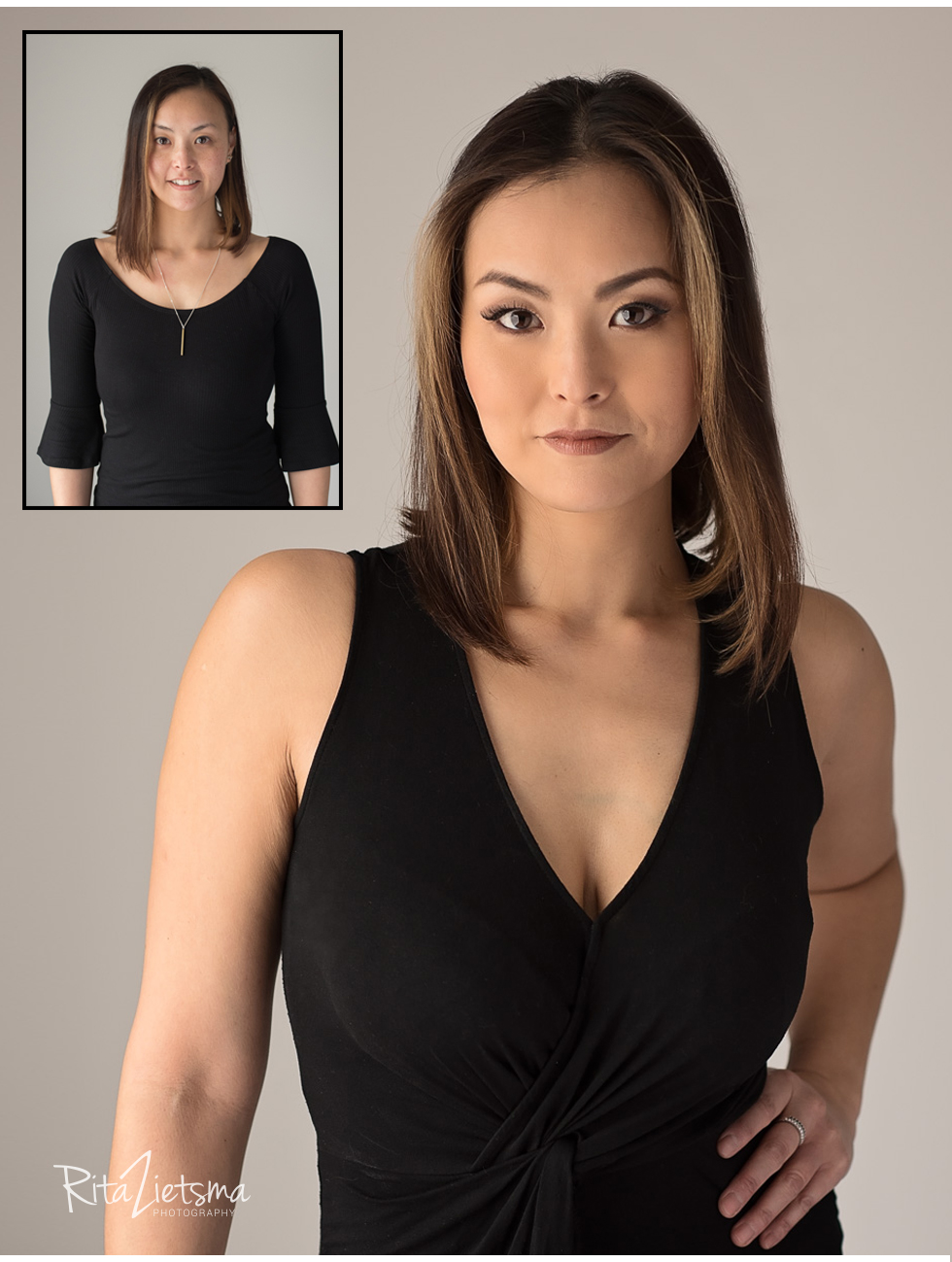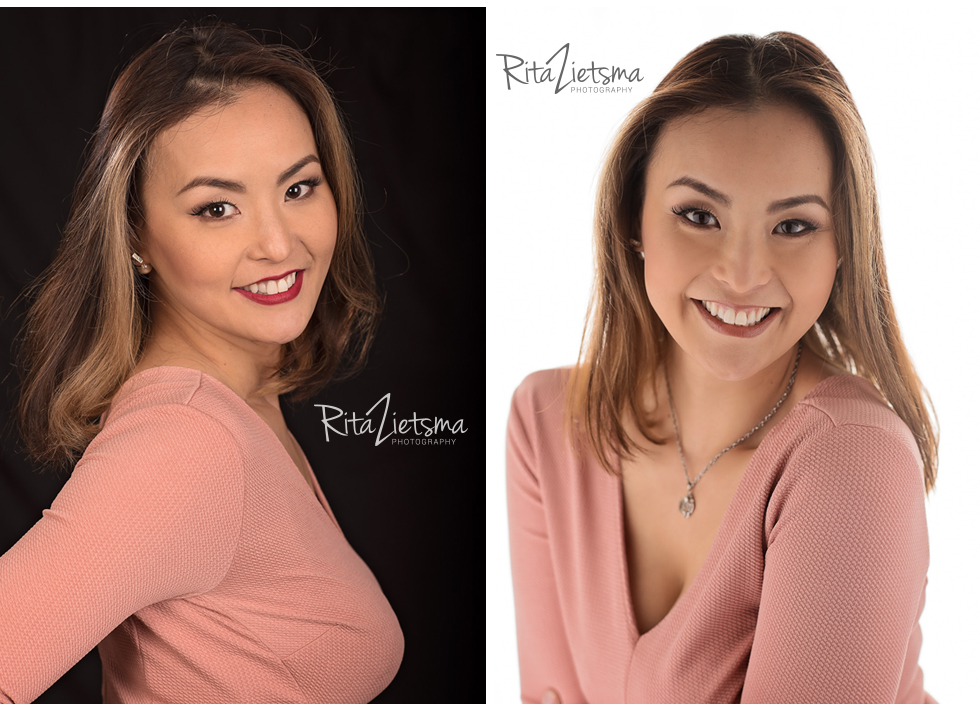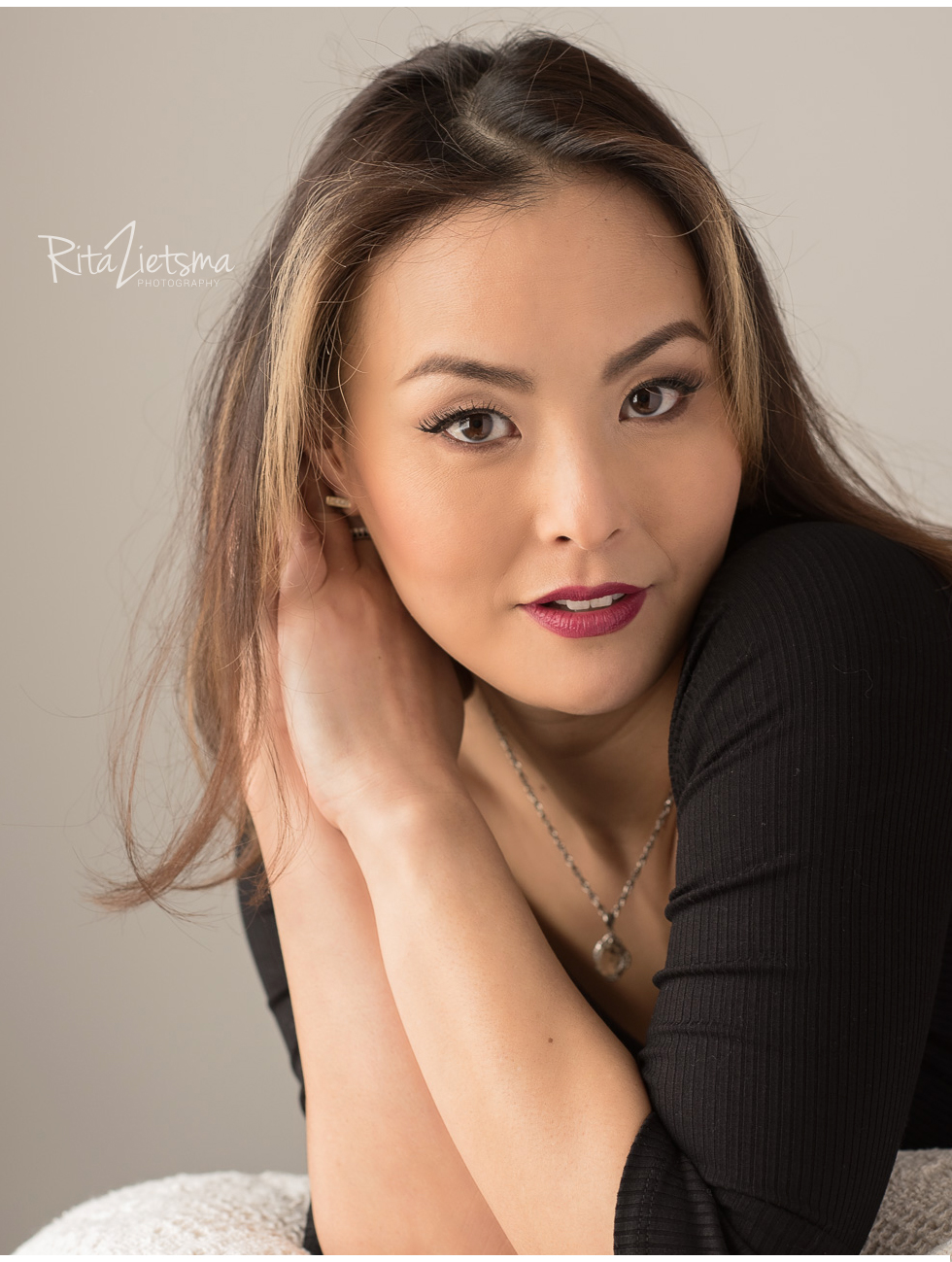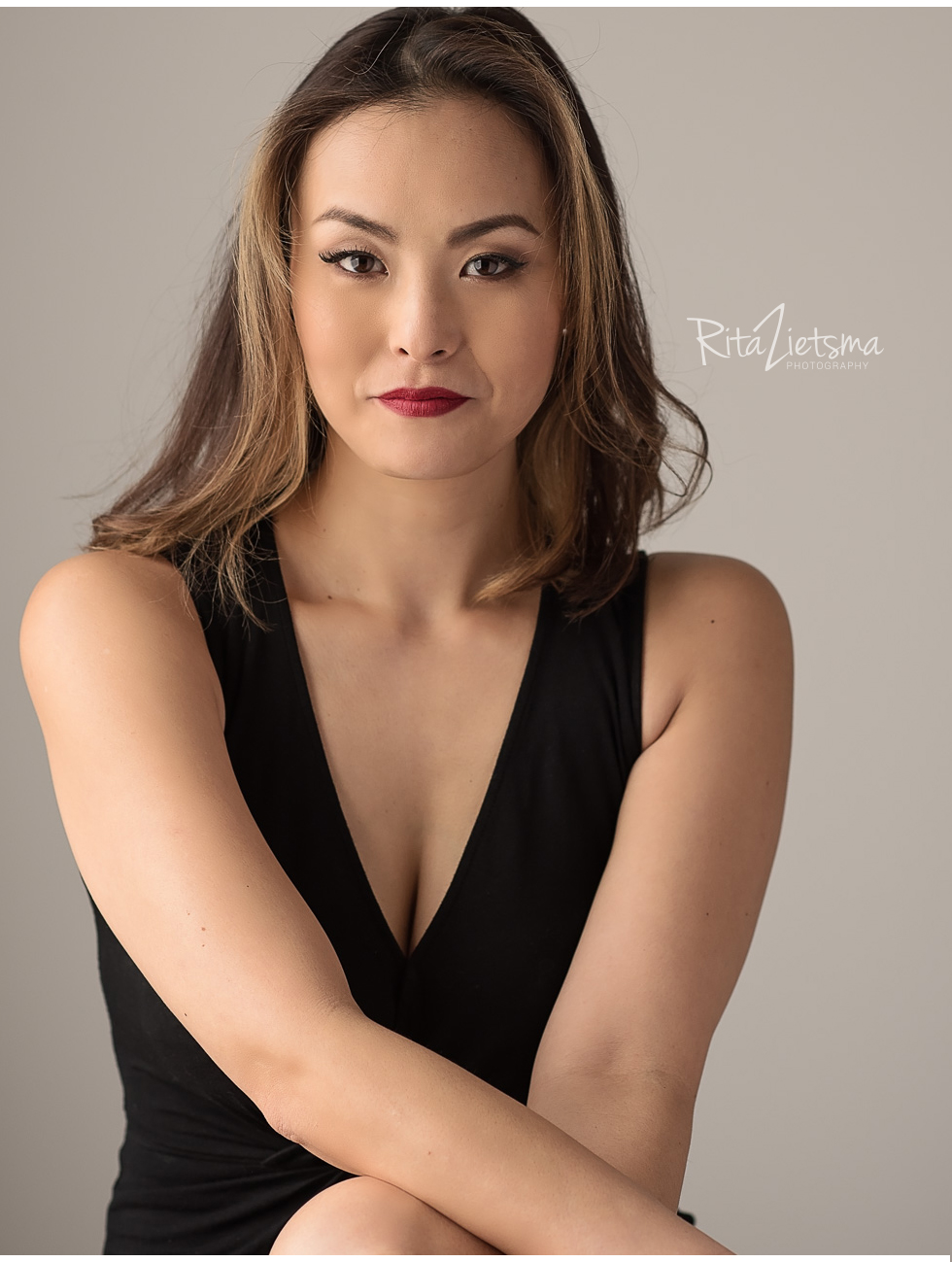 Thanks so much Mizuho for entrusting me as your portrait photographer Burlington. It was so much fun having you at the studio.