Burlington Dance Photography with Kyleann
This Burlington dance photography session was unique in that we had access to an old, decommissioned church building in north Burlington. This church was located just down the road from where I grew up, so I was quite familiar with it. I knew it hadn't been in use for quite a while. One day, as I passed by, I noticed a for sale sign on the church property. I also noticed the open house sign, and was eager to have a look inside. Since my brain is always thinking photography, the moment I walked in, I knew I had to capture dancers inside. It was perfect. I decided to contact the realtor to see what the chances were of me being able to use the space for a Burlington dance photography session. The realtor was amazing. He was more than accommodating. We arranged a Saturday morning and I was able to photograph two dance sessions in the church.
Kyleann was the first of my two dance sessions that day. She is a Burlington dancer who has been dancing from a young age. Since she dances at Creative Edge Dance Studio, along with many of the other dancers I've captured, she was familiar with my work and excited to have her dance photos taken by me. I was just as excited to capture this beautiful, graceful dancer.
The colours she selected worked so well with the vintage hardwood flooring, cream walls and the beautiful stained glass windows. As you can see from the images we created, Kyleann nailed this session.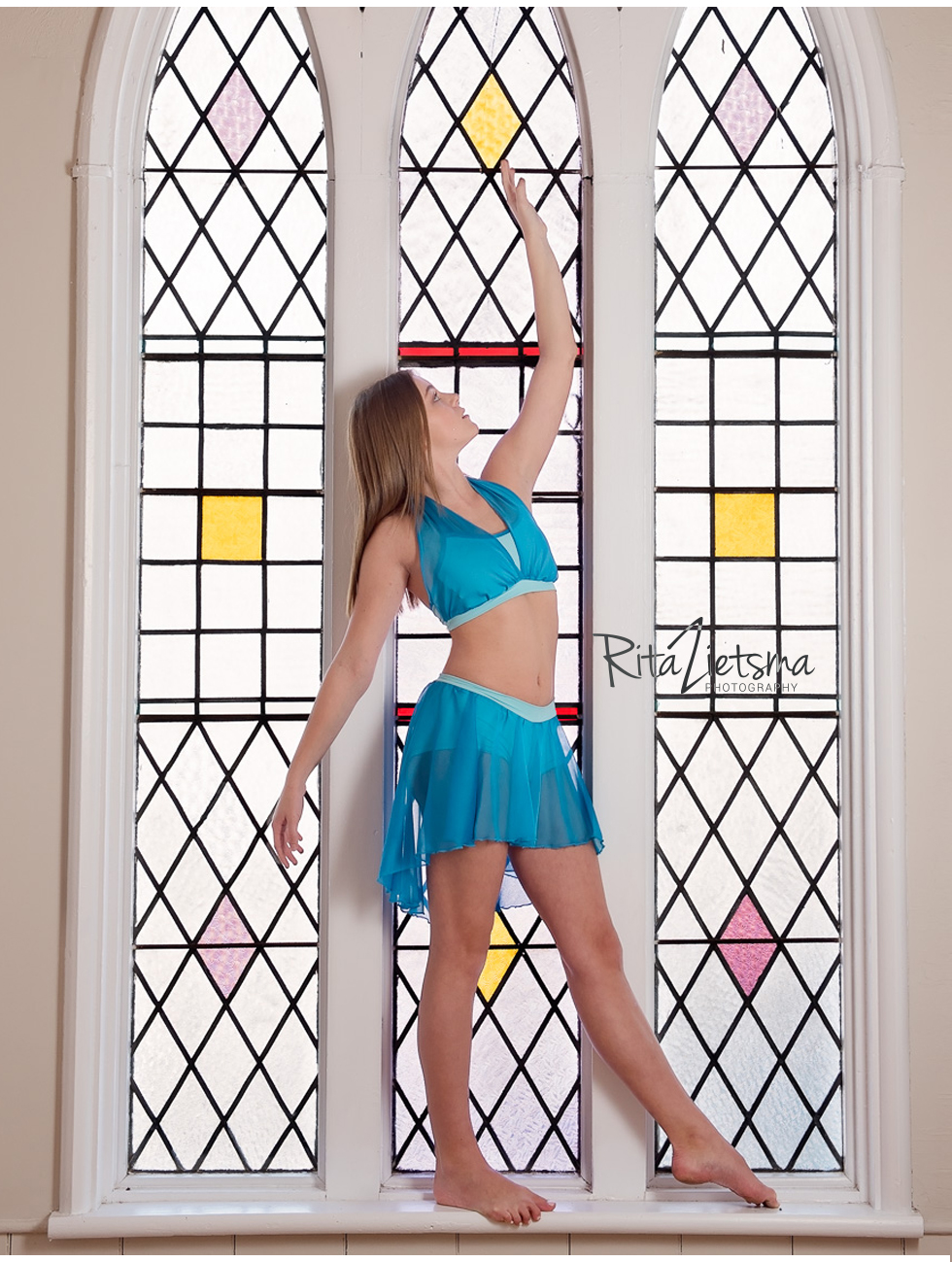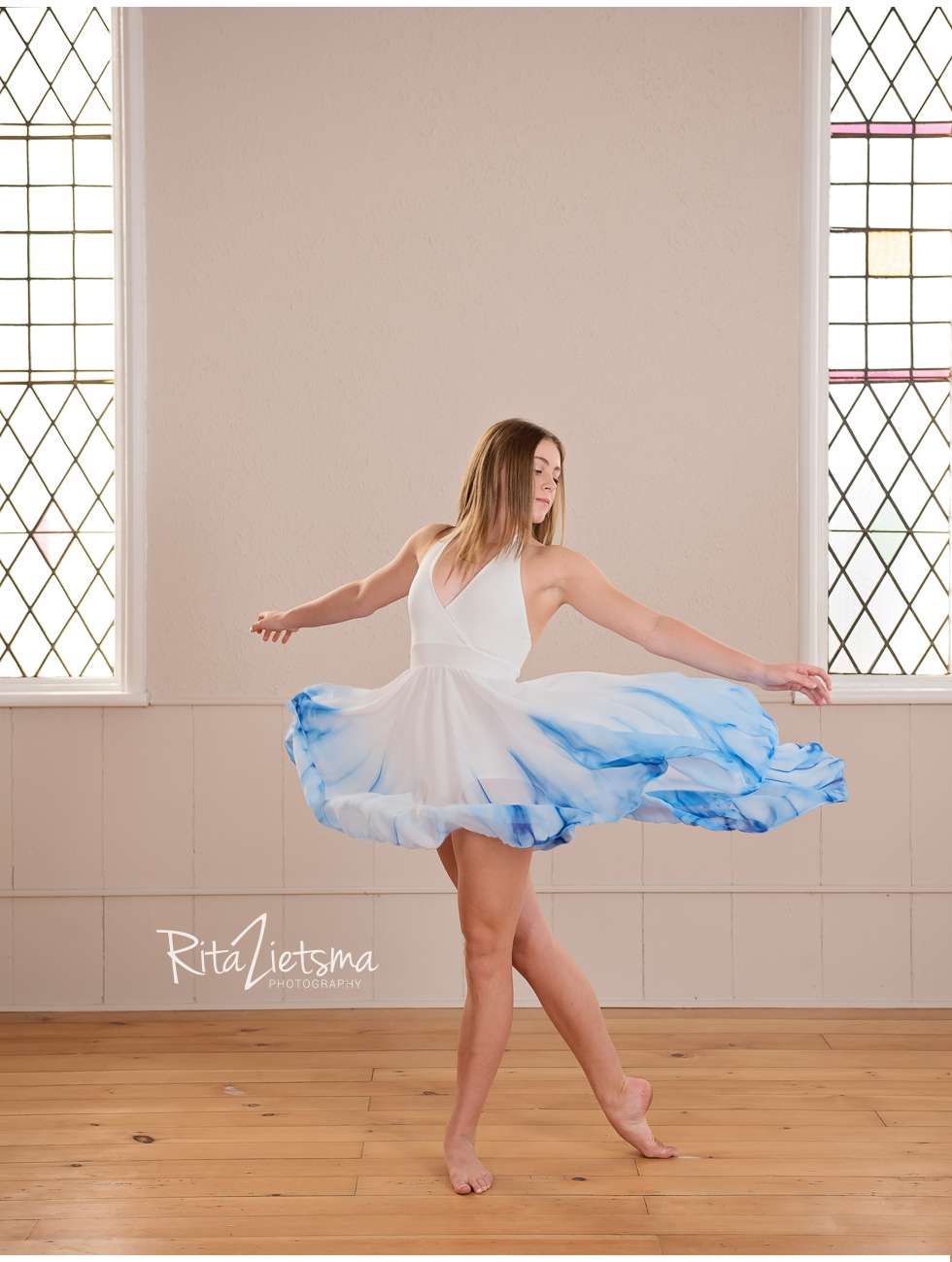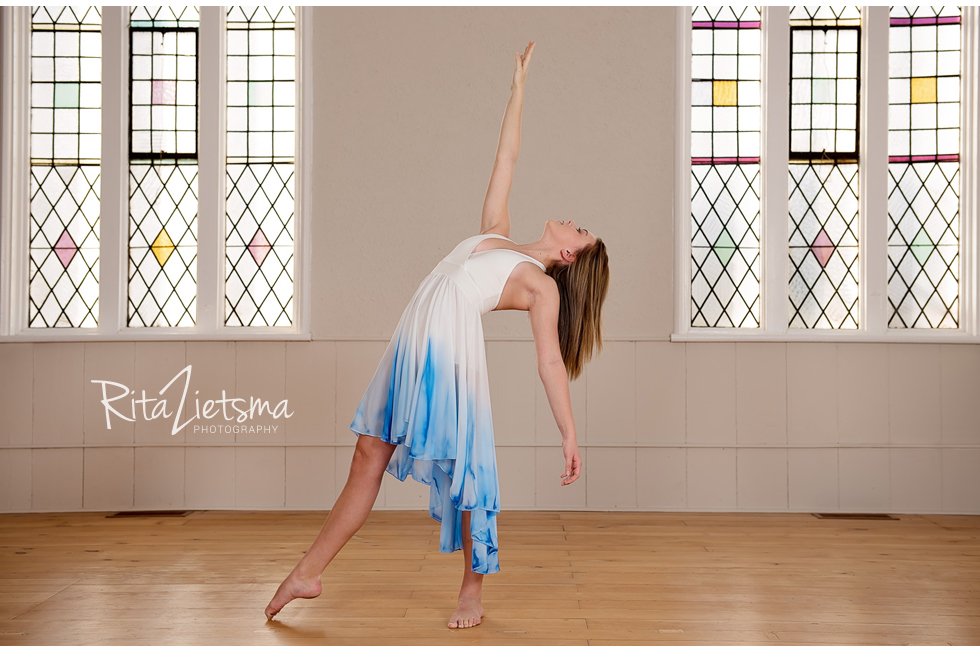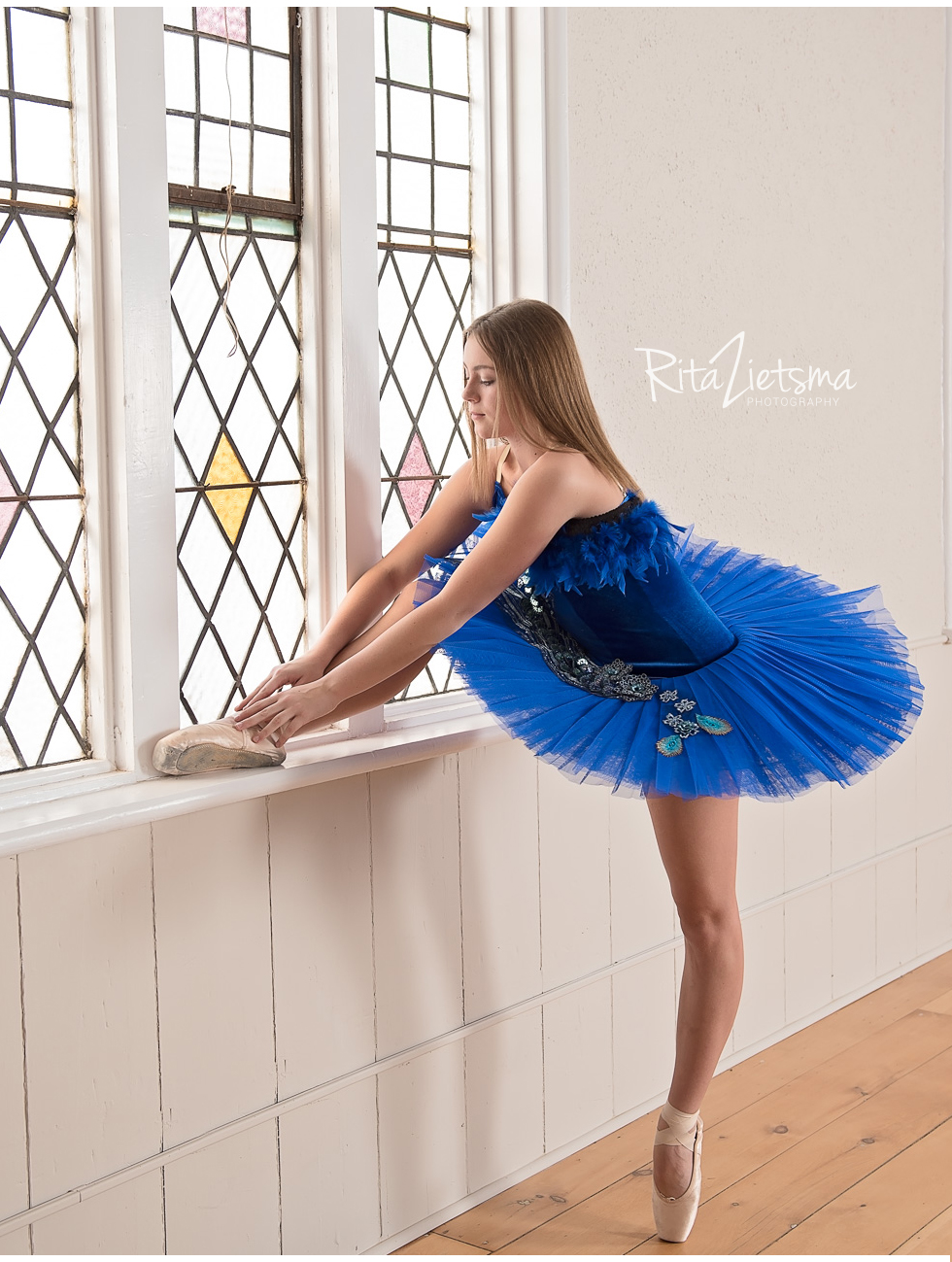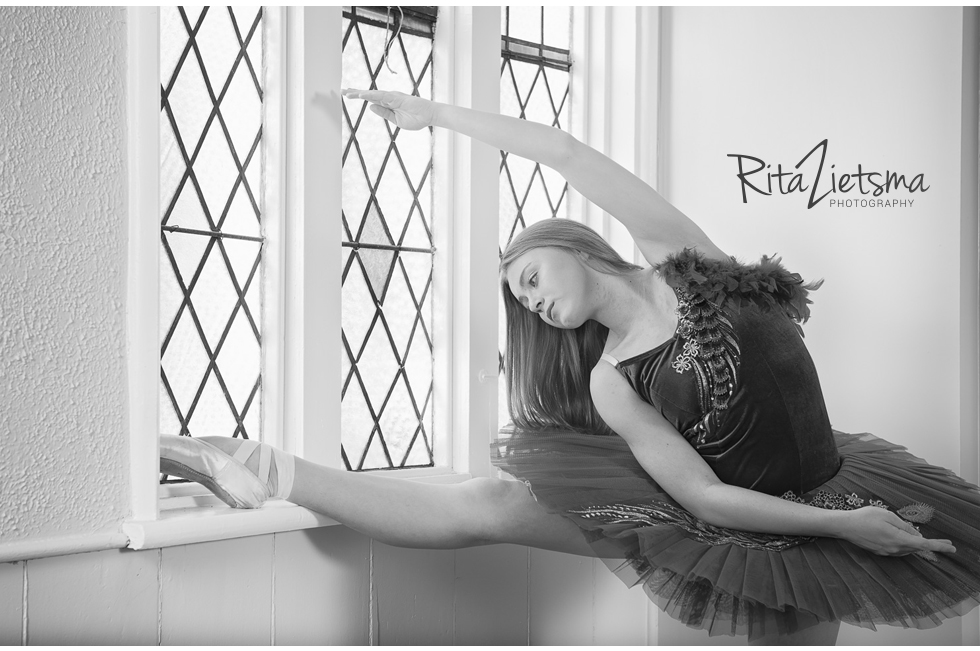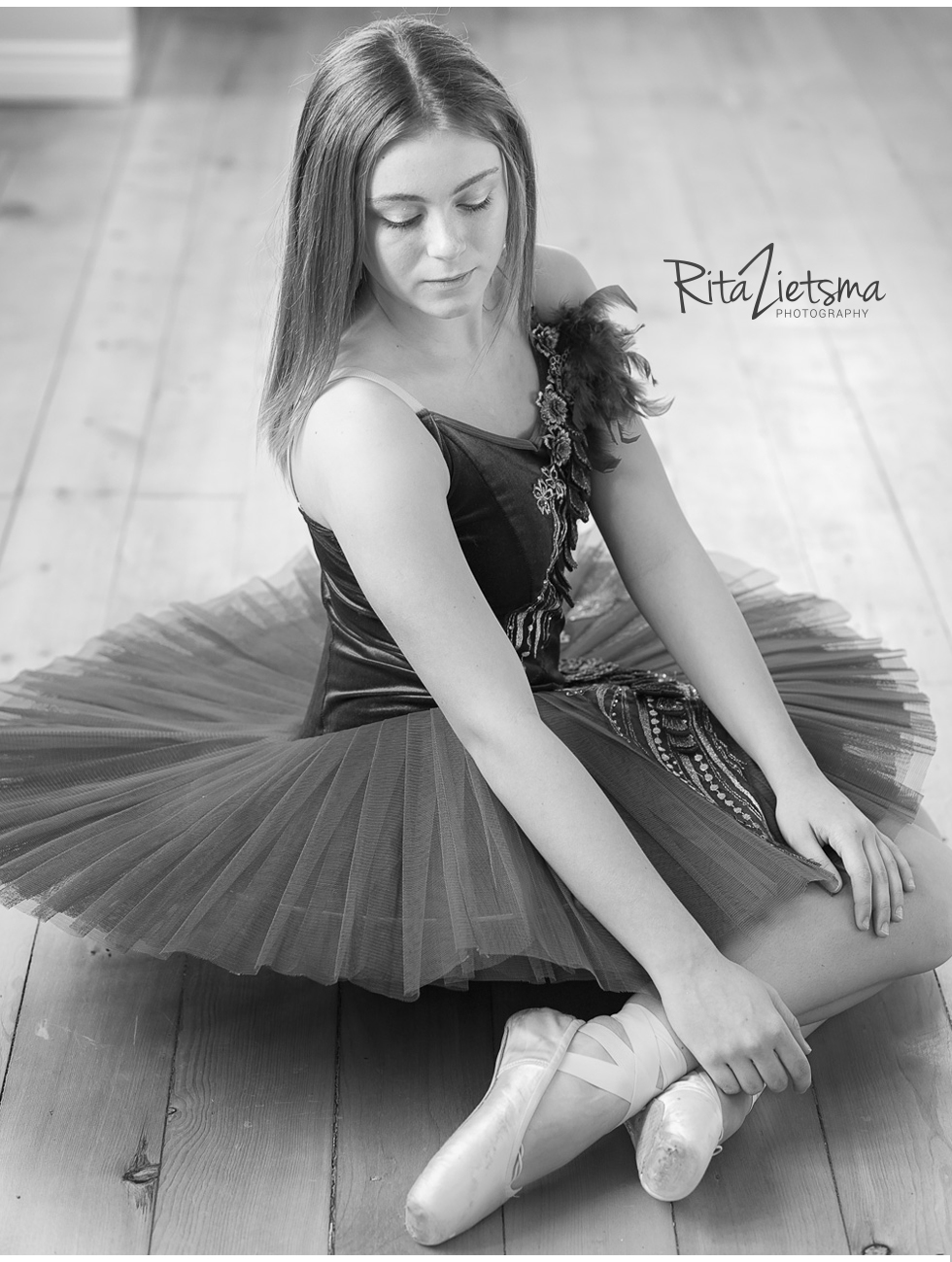 Thanks Kyleann for the opportunity to capture you.