What is Lifestyle Branding Photography?
What is lifestyle branding? And more importantly, do I need it? We've become well acquainted with the term personal branding. Most serious entrepreneurs realize the need for quality portraits that tell their story and that connect with their audience. Lifestyle branding is about taking your online presence to the next level. A lifestyle branding photographer will take images that turn your products and services into a lifestyle, not just a sales pitch. Your online presence should not just be a bunch of product shots. There is a time and place for great product shots – for sure. Think about your shopping or your buy now page. But your lifestyle branding images should show how your products can be used in people's every day lives. If you are a service based business the images on your website, and social feeds should show examples of your happy clients using your services.
Cathy Bates, Emily Deacon and Jenn Nicken are the founders of MORE Cookie – the delicious cookie that gives you more smart fuel. We had a fantastic day capturing lifestyle images for their product. We took some shots of them making their cookies, to convey the message that a lot of thought and care went into making these healthy cookies. It also shows the buyers the real people behind these cookies – building trust.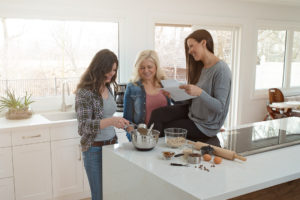 We took some images of their ideal clients incorporating these cookies into their lifestyle. Here are just a few shots from the day. More Cookies make a great snack for the athlete.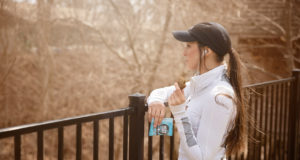 They are the perfect nutritious snack for the little ones.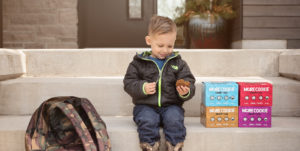 They make great travel snacks.
Is your online imagery conveying the very best of your brand?