Dance Photography
I love it when dancers come to me for creative dance photography. They want images that match their own creativity. Images that are unique and artistic. These images are much different than the year end, dance studio images with the plain white background. They are also very different than the far away shots taken at dance performances.  In environmental dance photography we blend light, environment and dance poses to create unique shots that any dancer would love to have in their portfolio. And that any mom would want on their wall. This kind of dance photography is fantastic for submitting to talent agencies.
Where we live on Lake Ontario, the sun rises over the lake. Whereas on Lake Huron, the sun sets over the lake. So, this summer Amy and her two dancer daughters met me in Port Elgin, ON to capture some beautiful dance shots in the late summer sun on Lake Huron. Both girls have finished their dance careers so this was a perfect grand finale – an epic dance photography session capturing years of hard work and fun in a super creative way. Check out Morgan's first dance photography session we did four years ago. And here is Chloe's first dance session.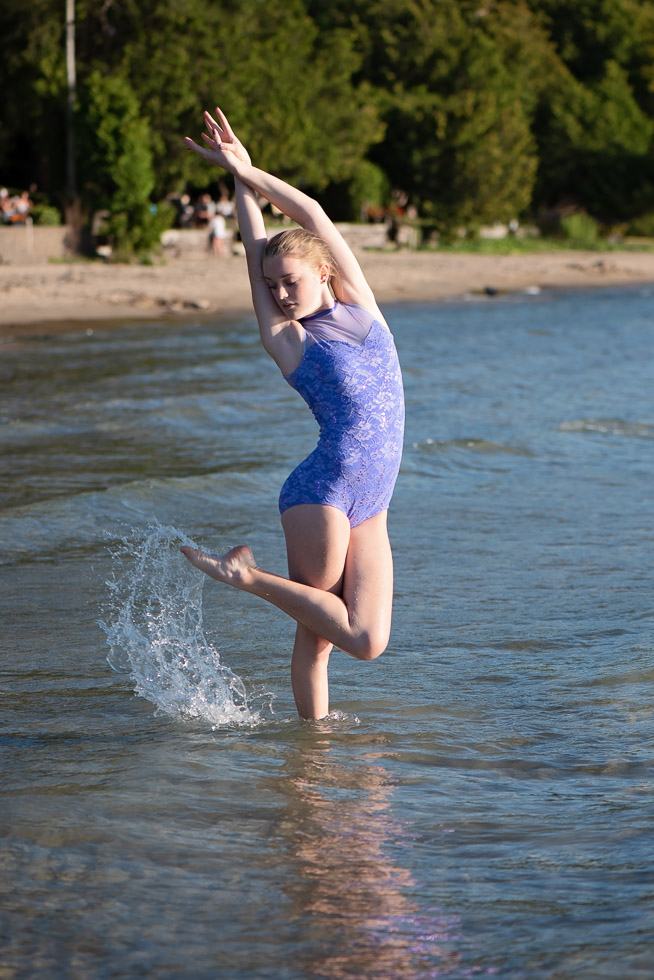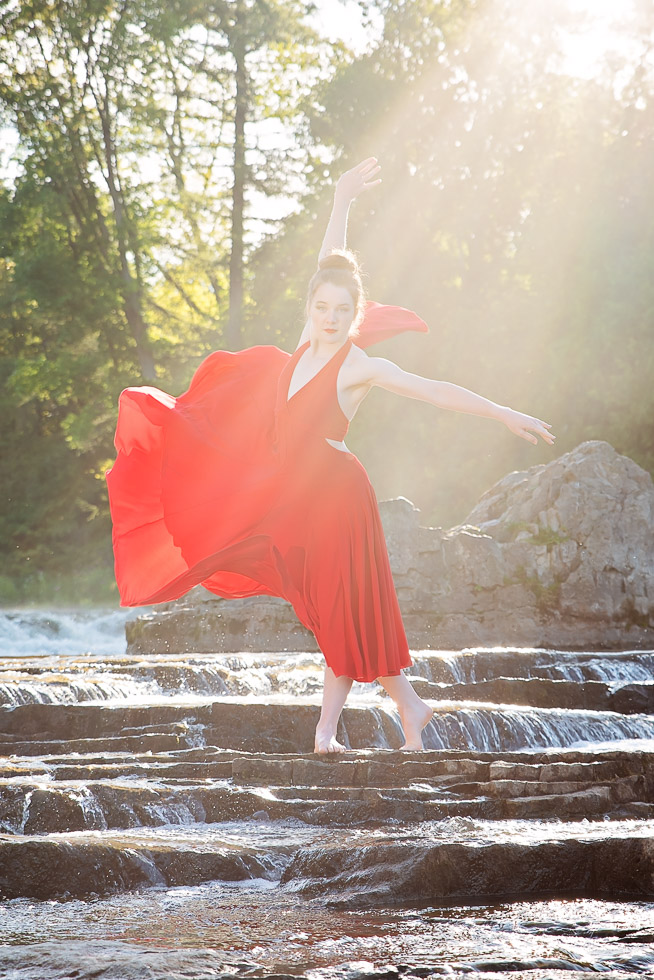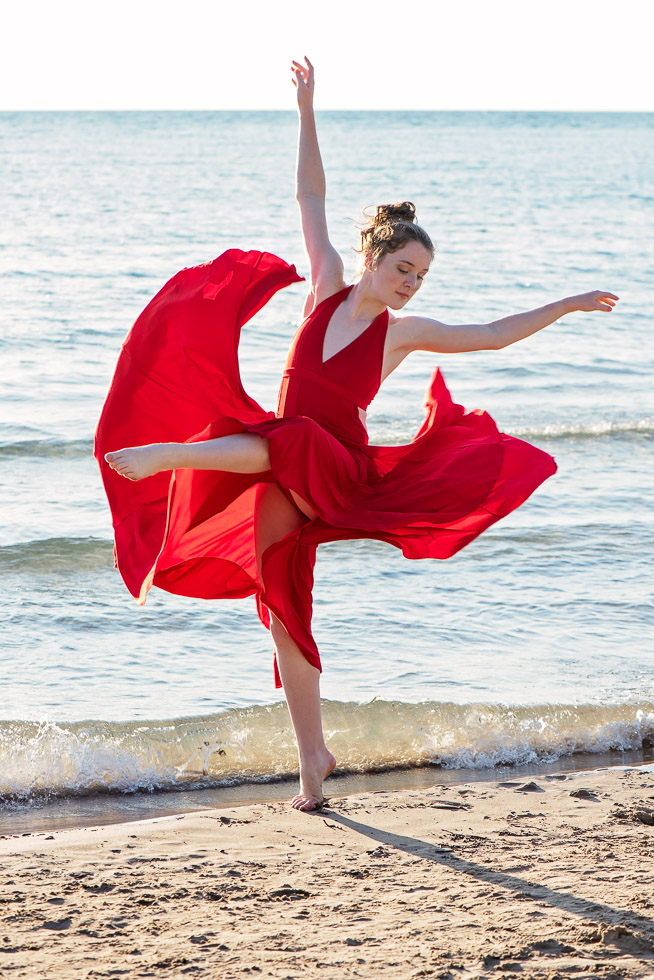 We did some planning ahead of time, selecting dance costumes that would work with the environment. Our goal was to get some amazing images at sunset. Red costumes worked well, as well as the contrasting blues. We really scored on an epic sunset night. The colours in the sky lasted for almost an hour. The sky became more vibrant as time passed. Balancing off-camera flash with the ambient light can be tricky, especially when the light is constantly shifting. I was thankful for Amy, whom I employed as my voice activated light stand.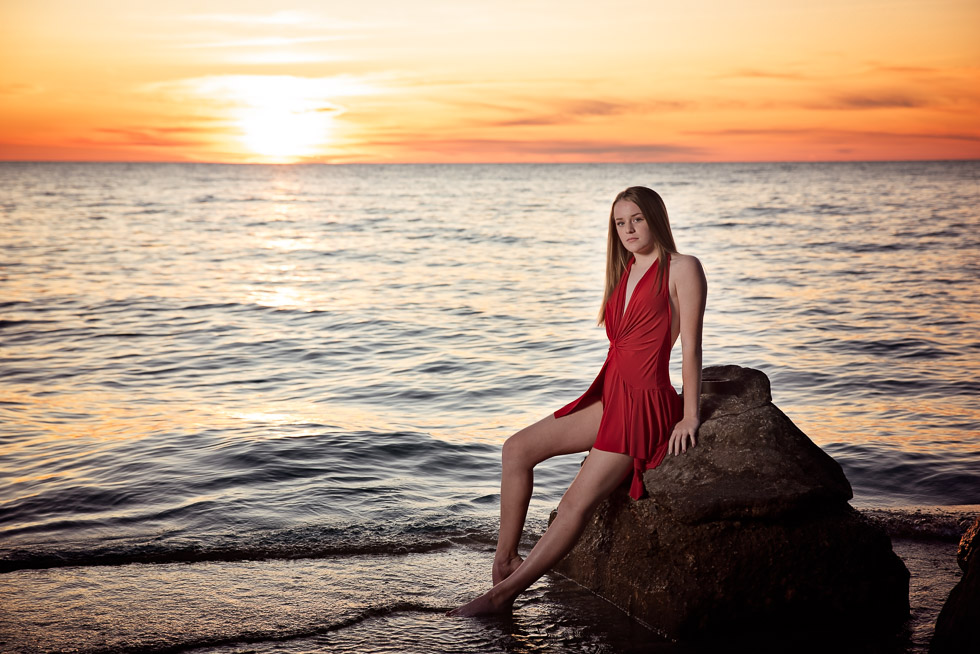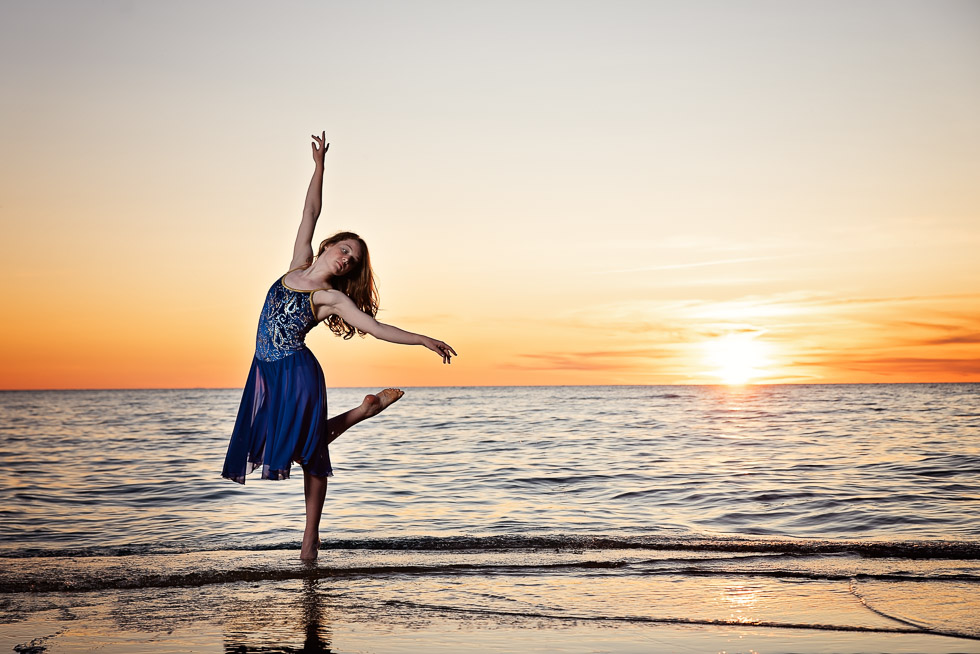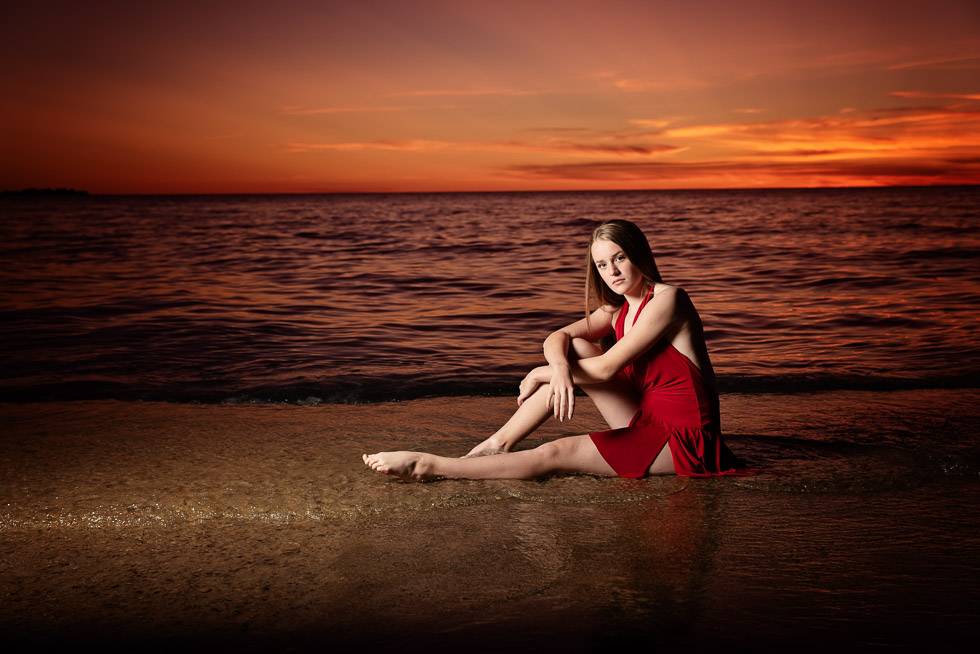 The next morning we got up early to beat the crowds at Sauble Falls Provincial Park. The rising sunlight through the mist made for amazing back light. We added some fill light so the dancers would be properly exposed in the shot.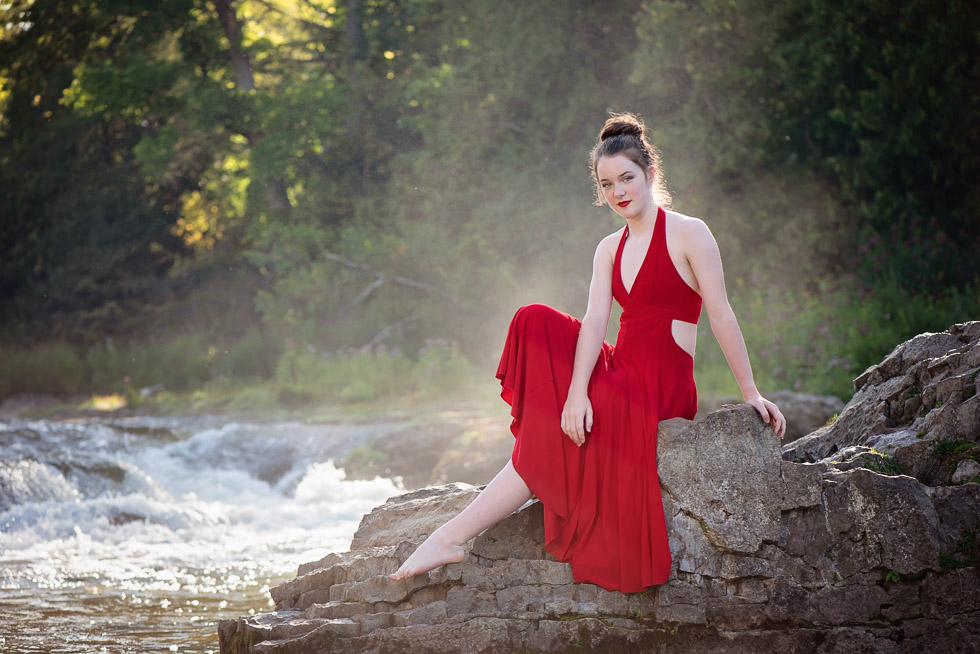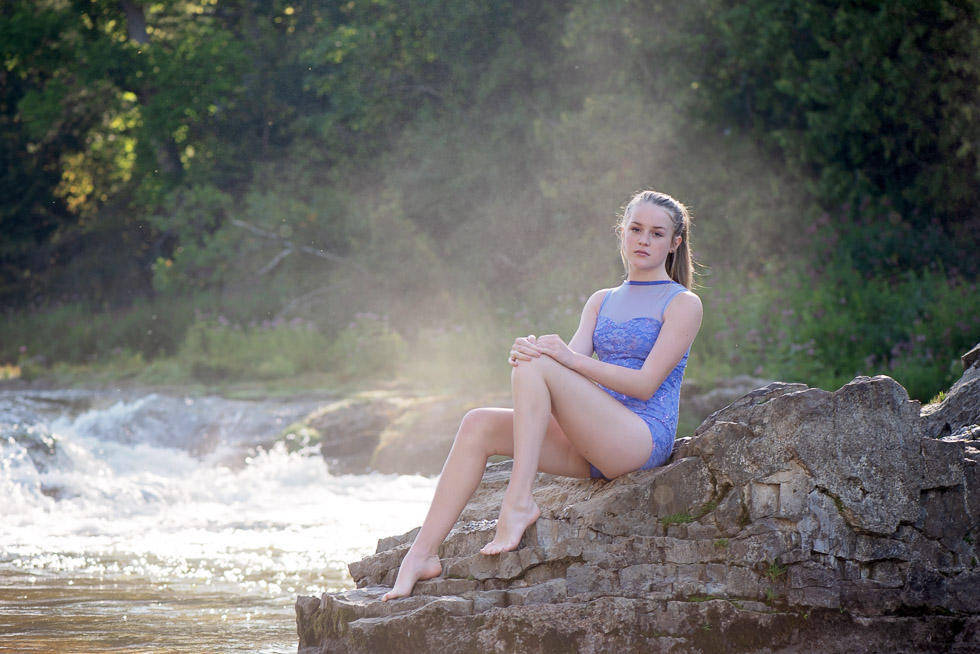 We then journeyed to some really amazing caves where Chloe was brave enough to put on her pointe shoes. Humping a bunch of camera and lighting gear through the caves was pretty interesting. But my motto has become – "Whatever it takes to get the shot." I love the colour contrast, and the juxtaposition between the rugged environment and the delicate form of a ballerina. Dancers are fun to work with as well, as they are used to changing costumes quickly and modestly in any situation.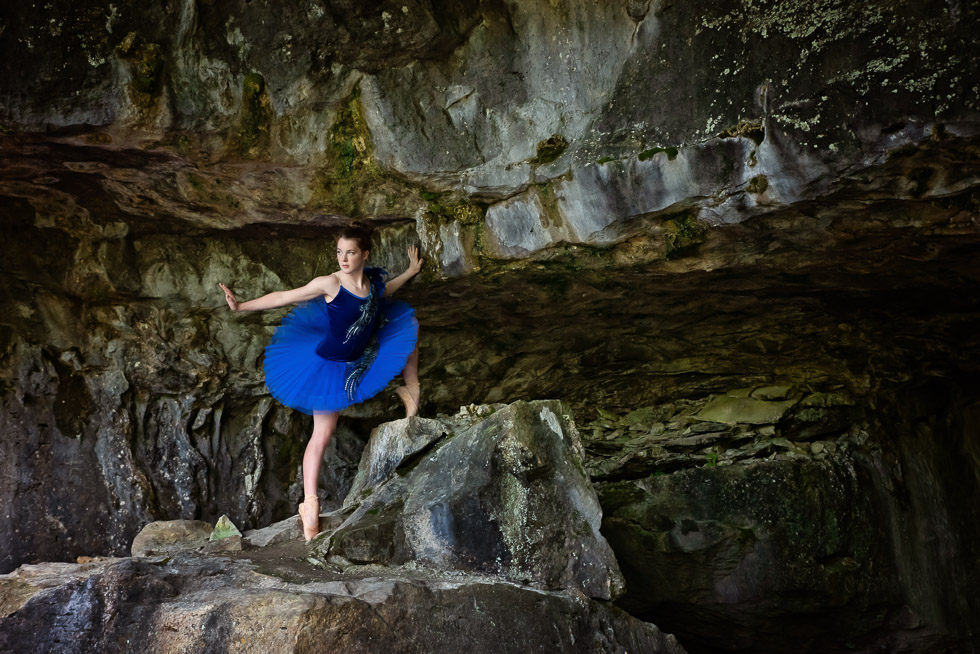 All and all it was a fantastic shoot, with many amazing images. These images will be lasting memories for these two talented young ladies.